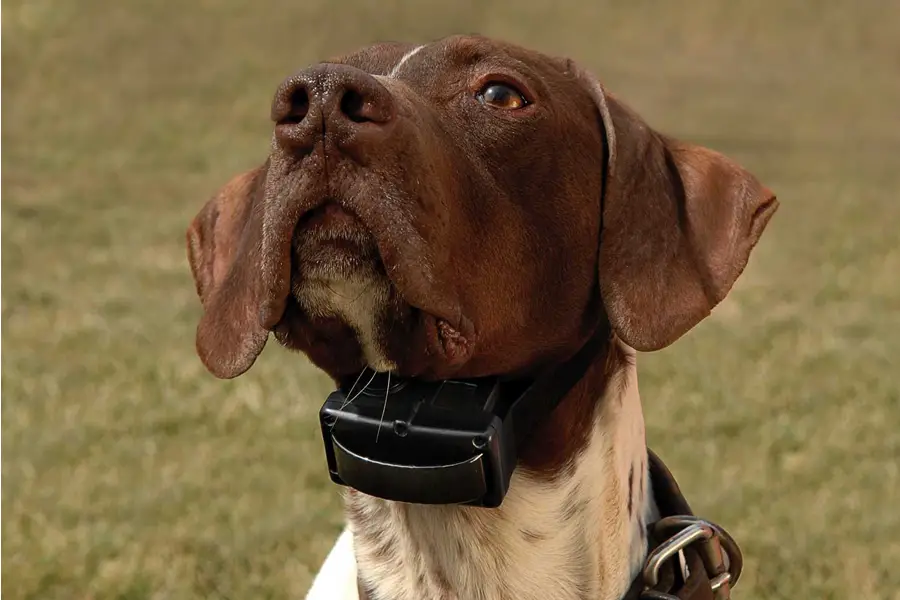 Dog Bark Control Reviews
We've all heard it; that horrible sound that makes our hair stand on end, and just makes us want to yell at our beloved pet. Barking is quite a nuisance, and for some dogs it's more of a problem than others. There are a lot of methods out there that help to calm the barking, and train the dog to not raise their voice so often. First, try to understand what is causing the dog's barking, and from there you can seek a suitable method to rid your dog of this habit. There are a number of special collars that are geared toward teaching your dog to stop barking. Some of these use corrective stimulus, ring tones, or citronella spray (which dogs despise as much as bugs do). Collars have proved to be very effective in surveys, and curbing nuisance barking can begin to take place within a couple weeks. Some experimentation is required to discover what kind of curbing method works best for your pet.
Most Popular Dog Bark Control
PetSafe
With the use of innovative nanotechnology, this deluxe bark collar comfortably and humanely stops the barking that is driving you insane. Its lightweight design is perfect for small and medium sized dogs that have the menacing habit of barking far too often. The patented system makes sure that it's barking that stimulates its static correction, so there's no chance of other sounds and motions stimulating the response. Correction starts at the lowest possible level and then increases gradually if the barking doesn't stop. Once the dog ceases to bark, the collar remember that last setting and uses it again the next time that barking continues. The new nylon web design makes it comfortable for the dog to wear and breathable. It fits a wide range of neck sizes, and has been proven to be the best collar on the market for gently training your dog to stop making all that racket.
Nanotechnology makes the collar lightweight and comfortable to wear
Great for small to mid-sized dogs
Remembers the perfect level of correction
Patented technology ensures that it is only barking that leads to correction
– Anthony Dawson
Best Overall Dog Bark Control
SportDOG Brand
The No Bark is incredibly customizable so you can find the perfect setting that works for your dog. There are 3 different training modes to choose form, as well as 10 levels of stimulation that allow you to work the intensity up from a minimal level. Perfect Bark technology is what's powering the consistent and firm correction that makes your dog take note when they've gone amiss. Because it detects vibration and sound from your dog, it automatically responds to the physiological signs of barking. The collar is intuitive, in that when barking begins, it will incrementally intensify the correction until the dog stops. Then it records what this correction level was and re-issues it upon the next barking episode. Deterring your dog from barking saves his/her precious resources of energy that are better used for training, playing, and exercising. By implementing a collar method like NoBark, you're freeing your dog from the drain of barking, and offering more quality time.
Cures excessive barking safely and comfortably
1-3 training modes to choose from that detect vibration and sound
No required assembly
Rechargeable battery included
– Anthony Dawson
Best Budget Dog Bark Control
Dogtra
Dogtra's bark control collar is designed to ensure that only your personal dog's bark leads to correction, as opposed to other collars that might get tripped from the barking of other dogs. That's because the system is finely tuned to measure the vibration of your own dog. The static corrections are simple and quite harmless to the dog, so you can have peace of mind knowing that your pet is changing its habits by gentle means. Every breed of dog that is above 15 lbs can benefit from this system, The CR123 battery comes included, and is easy to recharge. All in all, this is a fantastic collar to finally train your dog to stop making noise when it isn't necessary, therefore conserving their energy, which can be used for more beneficial activities. There's also the option to use warning beeps, so your dog can begin to learn when the correction is coming, and therefore stop the bad behavior before any physical symptoms come.
Adjustable 3-mode system
Handy warning beeps train the dog before correction is implemented
Replaceable battery included
Lightweight and waterproof design
Perfect for dogs of all breeds who are over 15 lbs
– Anthony Dawson