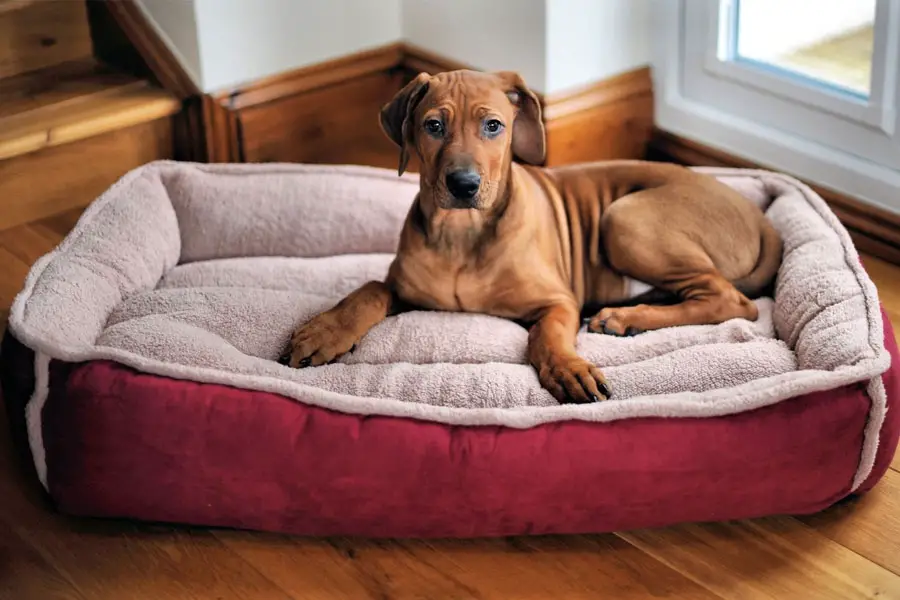 Dog Bed Reviews
Dogs are not just animals or pets within your residence. In many circumstances, dogs become your babies, a part of your family. For your babies you want the best and to help them be healthy and playful they need their rest. The following dog beds will allow your babies to sleep well and get the well-rested sleep that they need.
Most Popular Dog Bed
Armarkat
The Armarkat Pet Bed w Waterproof Lining, Removal Color, Non Skid Base is 49 x 35 x 8 inches in size and has up to six different color designs that allow you to personalize your dogs bed. If you would rather a different size, this dog bed comes in three different sizes to support any dog no matter what size they may be. The Armarkat Pet Bed is a heavy duty dog bed that has soft plush material giving your dog the best possible comfort while sleeping or taking a nap. The material is waterproof, which makes your life easier. If your dog has an accident or gets water on the bed after drinking water from their bowl the dog bed will not pay the price. The bottom of the dog bed is skid free preventing the dog bed from moving around while your dog gets comfortable. The cover for the dog bed is zipped on. This feature allows you to be able to clean the dog bed whenever and as often as needed.
49 x 35 x 8 inches in size; other sizes are available
Made with soft plush material
Material is waterproof
Bottom of the dog bed is skid free
The cover is zipped on and removable
– Anthony Dawson
Best Overall Dog Bed
Brindle
The Brindle 4" Solid Memory Foam Orthopedic Dog Bed with Removable Waterproof Velour Cover, Medium 34" x 22" is not an ordinary dog bed. With the memory foam dog bed, your dog will be able to sleep, rest, or relax with the utmost comfort. The velour cover is extremely soft making your dog healthier and more playful by allowing them to sleep better. The velour cover can come off easily due to the zipper feature. The zip on cover is machine washable for easy care. The cover is also 100% waterproof protecting the dog bed against potential accidents, hair, and dirt. The Brindle 4" Solid Memory Foam Orthopedic Dog Bed has four inches of memory foam offering your dog the comfort and support the memory foam material provides. The material will form to your dog's weight and pressure relieving sore joints, hip dysplasia, and arthritis. The dog bed is also mold resistant and was made to prevent bacteria and dust mites.
Memory foam dog bed
Extremely soft velour cover
Cover comes off easily in order for you to wash the product
100% waterproof
Material forms to your dog's weight
– Anthony Dawson
Best Budget Dog Bed
MidWest Homes for Pets
The Midwest Quiet Time Pet Bed is a great comfortable bed for your dog. If you are looking for a dog bed that you can personalize, this is the dog bed for you. You can choose from six different sizes and six different colors giving your dog the personality and class they deserve. The Midwest Quiet Time Pet Bed is perfect for crates, carriers, vehicles, and doghouses. Instead of leaving your dog is a less than comfortable position when traveling, with this dog bed, your dog will be more than comfortable. The dog bed is machine washable. Due to the many color options you could even choose a color that will hide your dog's shedding habits. The Midwest Quiet Time Pet Bed is meant for dogs 41-71 pounds in weight but that can vary based on the size you choose to purchase. This dog bed is extremely soft and is made with sheepskin allowing your dog to be comfortable. The bottom of the dog bed is cushioned with cotton and has bolsters that are filled with polyester.
Up to six different sizes available
Six different colors to choose from
Can easily be washed in the washing machine
Meant for dogs that weigh 41-71 pounds
Made with sheepskin and cushioned with cotton
– Anthony Dawson
Dog Bed Buying Guide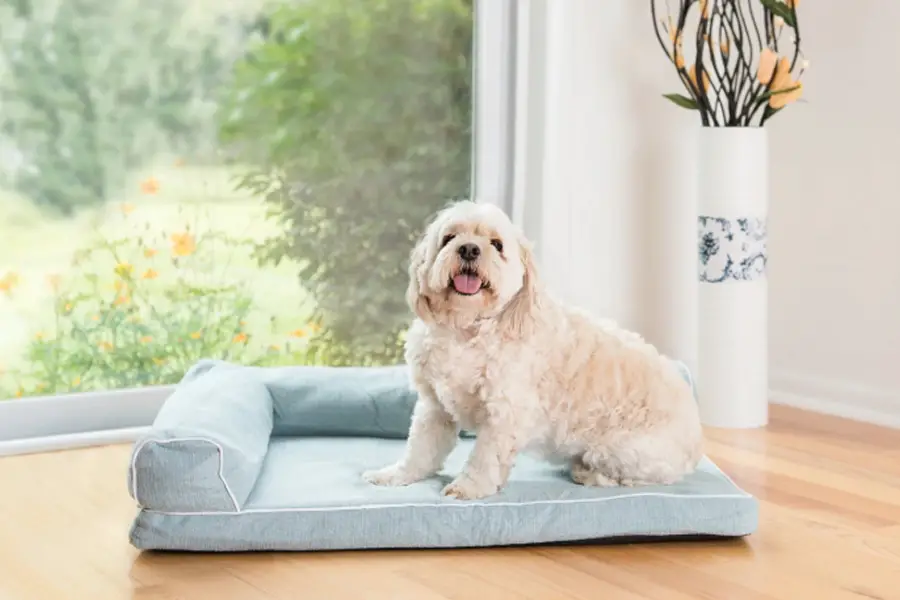 Whether you're bringing home a new dog or just searching to update your pet's sleeping place, finding the perfect dog bed may be a tough chore. The absolute variety of dog beds present in the marketplace is sufficient to give even the greatest of pet lovers a massive headache. While studying and exploring the most up-to-date and best in pet beds, we were amazed to see the many types are available in the market today.
Does My Dog Need a Pet Bed?
You may be tempted to let your puppy sleep in bed with you. Or perhaps they prefer to sleep on the ground or your sofa. But a dog bed may not only supply your pet with a fantastic nap, but it can also offer many additional benefits.
• Security
A comfy sleeping place offers your pooch a relaxing feeling of security and safety. If they're feeling stressed or fearful, they are going to have a unique little place just for them. Dogs are territorial pack animals in nature, thus a dedicated sleeping place will surely be valued by your puppy.
• Comfort
Your pet's newest bed will probably be much more comfortable than sleeping on the ground, for instance. The floor is cold and difficult to get comfortable on. A soft and comfy bed will offer comforting insulation and cushioning to keep them cozy.
• Protection
A dog bed will also help protect your home from dirt and fur wandering from the bed or sofa. This may be immensely beneficial in case you or loved ones suffer from asthma or allergies. By making use of a dog bed, you'll be keeping any possible allergens at bay.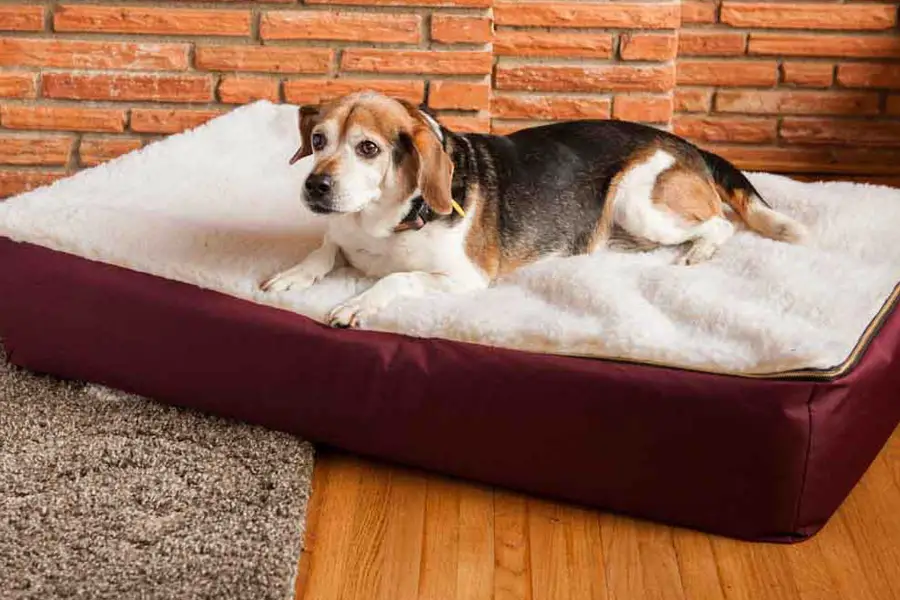 Key Considerations in Selecting the Best Dog Bed
1. Size
In case you haven't quantified your furry friend lately, now's an Ideal moment. Understanding that your dog's size will make choosing the ideal bed a lot simpler. You also ought to consider your pet's activity level. For instance, hyper dogs with a great deal of energy tend to be much better suited to your bed with a more durable structure and a durable cover whereas a compact puppy may prefer a bit fluffier alternative.
2. Sleep Style
Spend a few minutes watching your puppy as they sleep. Some dogs prefer to sleep curled into a small ball. Some prefer to stretch with every leg pointing in every direction. Knowing how your pet feels comfy when sleeping will allow you to pick a bed which suits them and their sleeping fashion perfectly.
3. Budget
Money matters, therefore it is important that you learn your financial plan. Dog beds could be priced anywhere from cheap, basic variations to expansive, expensive ones. You can locate them in almost any size, shape, color, and feel to match any decor and home.
The Different Types of Dog Beds
When looking for the very best dog bed for your loyal pet, it's helpful to comprehend the many different forms of beds available. Exactly like beds intended for people, doggy beds are available in many unique shapes and sizes which satisfy various requirements and tastes. Let us take a better look at different versions.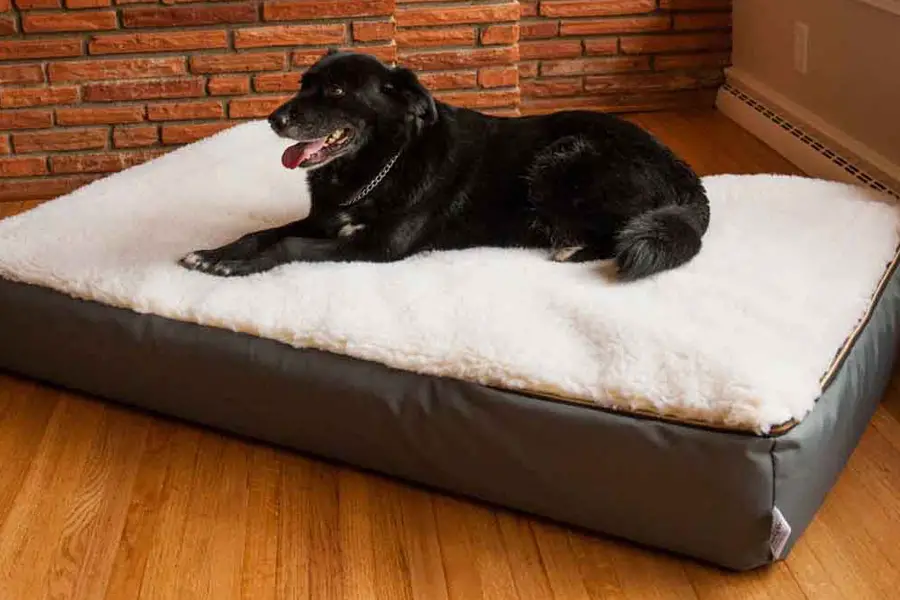 Donut and Bolster Style Dog Beds
This design includes a rounded or oval cushioned foundation. The sides on a donut and strengthen beds have been raised and offer a wall to your puppy to lean or float into. This sort of bed is excellent for neck and head help, calming pressure in animals, and even offering a feeling of safety.
Orthopedic Style Dog Beds
An orthopedic bed is the best answer for aging dogs. Much like people, as canine's age, they may encounter joint pain and arthritis. This style of bed provides additional support to cradle your pet softly. An orthopedic bed is also a fantastic selection for dogs around the other hand because it is going to safeguard any nasal prominences while shielding painful pressure points too.
Pillow Cushion Dog Beds
A pillow cushion bed is ideal for dogs that love sleeping while completely extended. The bed resembles a massive pillow, therefore it's also a wise selection for pets with freedom issues. You can readily locate or create an excess cover for this sort of bed to prolong its lifetime if desired to prolong its lifetime or suit your interior decorating strategy.
Heated Dog Beds
If your puppy gets arthritis, is elderly, is on the thin side, or appears to be cold frequently, a heated bed might be the very best choice. Painful joints have been soothed in moments as a result of some heating system – much like a heated blanket. Smaller canines may also enjoy this bed as it's frequently tricky for them to control their own body temperatures, particularly in the winter season.
Caring for Your Dog's New Bed
Dog beds may get grossly dirty fairly fast without a little regular maintenance. Your very best bet is to be sure that you choose a pet bed which comes with a removable, washable cover. Now you will want to wash it on the gentle or delicate cycle. Make sure you double check any manufacturer's instructions to maintain that the cover stays in tip-top form.