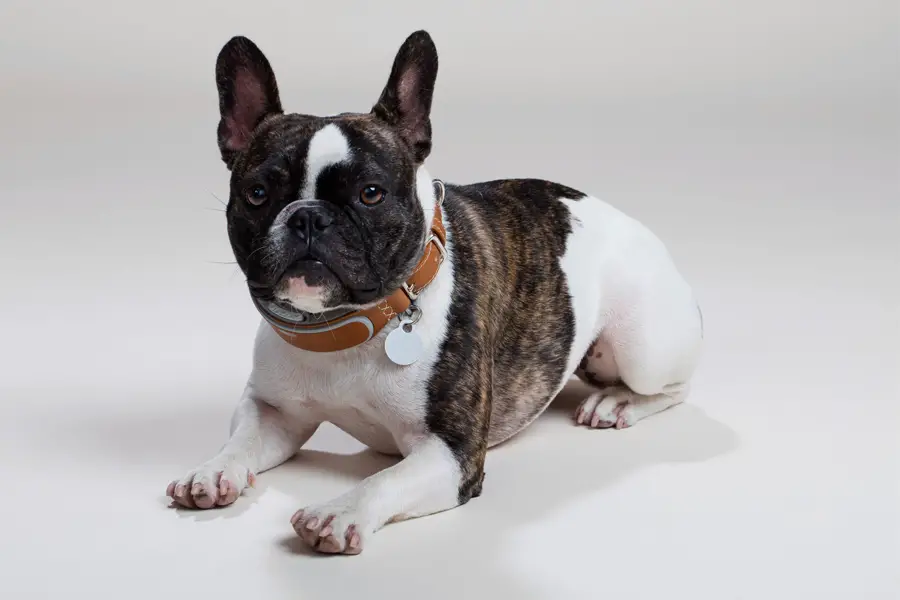 Dog Collar Reviews
Dog collars are necessary and are required to help protect your beloved dog. A collar is also meant to help your dog be identified if anything happens and you are separated from your dog. By having a collar you will also be able to walk your dog easily without them running too far away or having potential accidents. Collars nowadays can be very stylish and can match your personality bringing you and your dog closer. The following dog collars will keep your dog safe while being placed around your dog's neck comfortably.
Most Popular Dog Collar
ROGZ
The Rogz Reflective Dog Collar is available in several different sizes. They are also available in seven different colors. The dog collar is ¾ an inch wide and can adjust from 13 inches to 22 inches based on the size of your dog's neck. The Rogz Reflective Dog Collar is suitable for dog breeds such as Spaniels, Doberman, Dalmatians, Boxers, and dogs that are similar in size to these breed types. For your dog's safety, this dog collar has a Rogz-Loc with a buckle that can release on the side. This buckle is paw resistant preventing your dog from getting out of the collar. The webbing on the collar is made of reflective thread that is nylon to make the collar durable and long lasting. The Ergonomic Contoured Components make the collar fit your dog closely while still being comfortable. The joins are box stitched adding strength to the dog collar and were strength tested at 295 pounds for direct pull and 515 pounds through the Low Load technology (LLT). The LLT will also reduce the force on the buckle.
Several different size options
Up to seven different colors to choose from
¾ an inch in size
Can adjust from 13 inches to 22 inches
Paw resistant
– Anthony Dawson
Best Overall Dog Collar
NiteHowl
The NiteHowl Rechargable LCD Remote Control Dog Training Shock Collar with 100 Level Shock and Vibration will help you train your dog. To many people dogs are not just pets and become part of the family. In order to keep your dog safe and your family happy you must be able to train your dog. This collar provides a great training tool to use with you dog or puppy. The dog collar will allow you to submit up to a 100 level shock and 100 level vibrations to encourage your dog to follow orders. The LCD remote is digital and will give your dog slight to strong shocks or vibrations based on where they are in the training process. As the beginning stronger shocks might be used, and then get lighter as the dog learns the commands. This dog collar is an NiteHowl brand. The display is easy to read and will show you the simulation rate which you are using on your dog. There are over 3,000 identity codes. This feature was created so that your controller will not affect other e-collars and vice versa. Your newly purchased system can be used for a couple receivers from NiteHowl. Complete instructions are included with the collar.
Can submit up to 100 level shock
Can submit up to 100 level vibration
LCD Remote is digital
The display is easy to read
Over 30,000 identity codes
– Anthony Dawson
Best Budget Dog Collar
Sassy Dog Wear
The Sassy Dog Wear Adjustable Dog Collar is offered in various sizes and is offered in eight different designs. The designs are both stylish and can easily allow you to personalize your dog collar with their personality. The collar is ¾ an inch wide and can adjust from 13 inches to 20 inches easily. The dog collar is made in the USA. In order to keep everything matching, these dog collars have leashes and harnesses to match the collars. The Sassy Dog Wear Adjustable Dog Collar can be placed on your dog easily and can be worn by many different breeds of dogs. When you purchase this dog collar you will be able to give your dog the exercise they need by walking them easily. With such a comfortable dog collar your dog will happy to get out of the house and able to explore the world around them.
¾ an inch wide
Adjusts from 13 inches to 20 inches
This product is made in the USA
Leashes and harnesses are available in matching colors
Can be worn by many different breeds of dogs
– Anthony Dawson
Dog Collar Buying Guide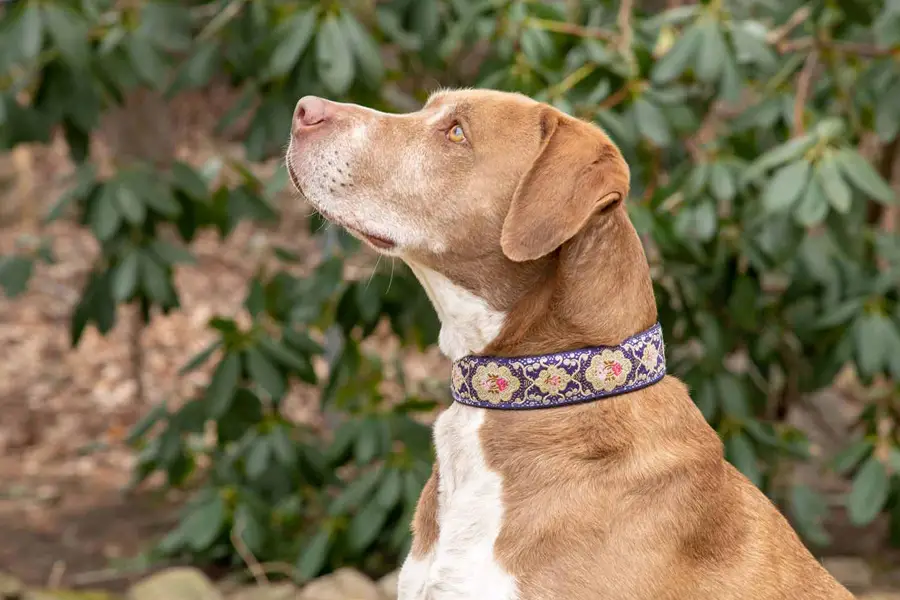 You will be surprised by the many dog collars in the market when you go to purchase one. They come in different colors, sizes, materials and designs. An easy mistake that you can make is buying a dog collar without knowing what, exactly, you need.
This buying guide will help you choose the best collar for your fluffy friend.
Types of Dog Collar
There are different types of dog collars and you should choose one depending on your dog's needs. Here are 3 types.
1. Standard
This is the most common collar around. Standard collars are easy to use and are fashionable. They are usually made of leather or nylon and have metal or plastic buckles. This collar is good for dogs that don't pull a lot and in holding ID tags.
2. Training (Choke Chains and Martingale)
Choke Chains can hurt your dog if you don't use them properly. They are mainly used to train stubborn dogs. However, there are better options such as the martingale collar. Go for a force-free training collar that doesn't focus on chocking, shocking or pinching. Martingale collars are a more comfortable, safer and more effective training collar. They are half-chain and half-nylon to protect your dog's esophagus.
3. Safety
Safety dog collars are suitable for people who walk their dogs in the morning or in the evening. They have reflective materials and flashy lights that enable motorists and pedestrians to see your dog in the dark.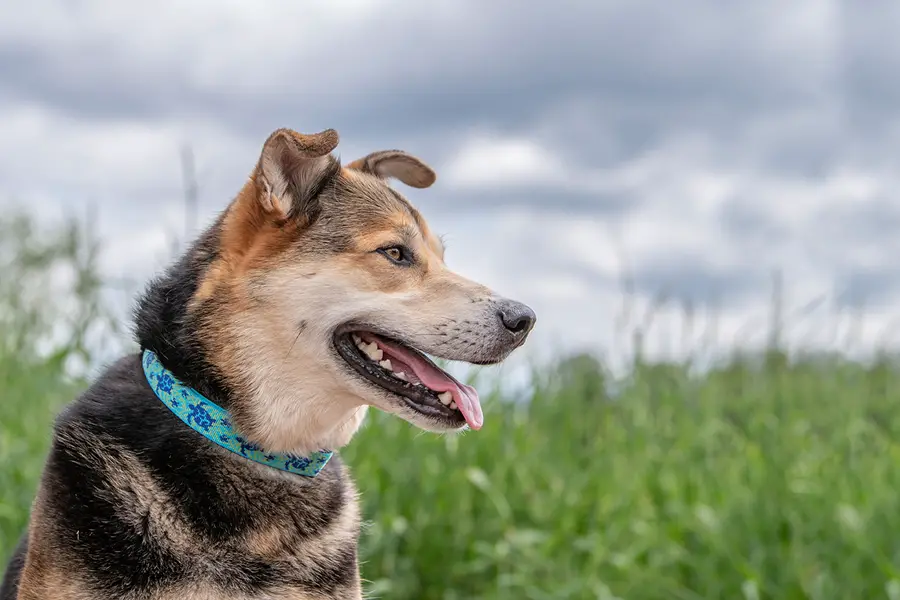 How To Choose A Dog Collar
Now that you know different types of dog collars, there are things that you should consider before you settle for one. The following features will ensure that you get the best out of your dog collar.
1. Waterproof
Waterproof collars are suitable for dogs that live in wet climatic conditions. They have a soft material that is comfortable and can be worn during rainy days, water sports or any other time. The collar is not only waterproof but easy to clean and can resist bacterium. Bacteria can build up over time, causing a bad odor. Waterproof collars are long-lasting as compared to leather and nylon collars.
2. Materials
Collars are made from different materials. The following are some of the materials found in dog collars, their benefits and drawbacks.
Chain
Also know as choke chains, this type of collar should only be used for training stubborn dogs. They can strangle your dog if left unattended, especially during cooler months. Choke chains are effective if used properly, but can pose a great risk if not used properly. Chain collars are durable, tough and don't stink. However, they are risky, and can't be used in extreme weather.
Nylon
These multi-purpose collars come in different colors, patterns and qualities. They can be worn by dogs when in house, during walks and for attaching ID tags. They are usually cheap, easy to use and fashionable. On the downside, these collars are less durable, can stink over time and are hard to clean.
Leather
These collars provide a balance between appearance and practicality. They are durable but more expensive than other collars. Ensure that you buy collars made from genuine leather since some are made from bonded leather. Bonded leather is less durable and less comfortable. Dog collars can be made from other materials such as bio-methane, neoprene and faux leather.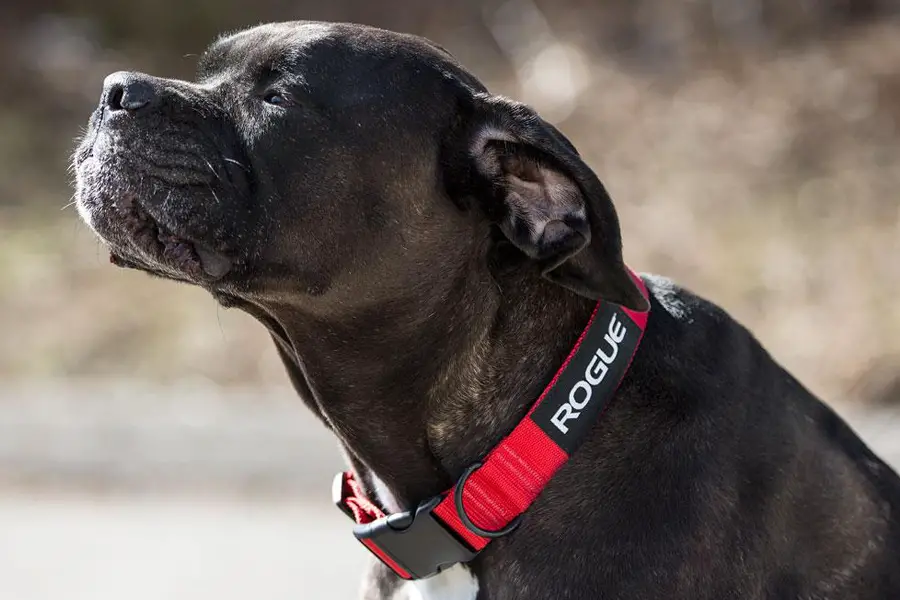 3. Buckles
Collars usually come with a plastic or a metal buckle. Plastic buckles are easy to use but are vulnerable to hot and cold weather. Metal buckles are secure, versatile and durable. They can withstand any weather. They are suitable for large dogs that pull more.
4. Colorfast
Some collars will bleed dye on your dog's fur. Color bleeding is dangerous to allergic dogs with sensitive skin. This problem is common with faux leather and nylon collars. Go for a leather collar if your dog has sensitive skin. All collars are bound to fade with time, especially if washed regularly. Avoid washing them with heavy detergents to prevent fading.
Conclusion
When it comes to selecting dog collars, you should know the primary purpose of the collar. Also, go for a dog collar that is durable and safe for your fluffy friend. The material is an important consideration. The guide will help you buy the best collar for your pet.