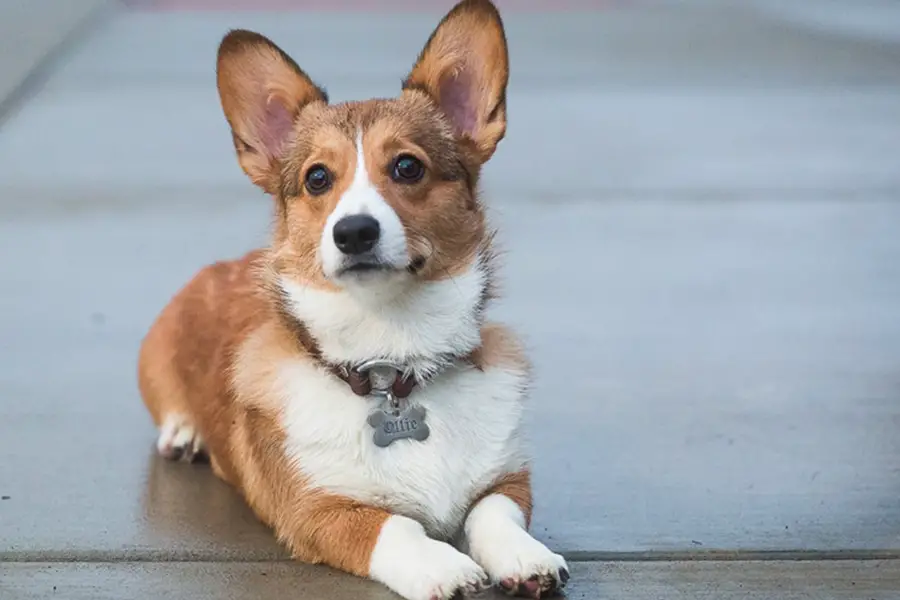 Dog ID Tag Reviews
If your dog goes missing, the best way of having him/her returned safely is by having an ID tag. These tags will contain all the relevant information that is required to have them sent home safe and sound. Among the information found on a dogs ID tag will be the dog's names and owner telephone number and address. You can choose a design that suits your dog as ID tags come in all shapes and sizes and can be bought as part of a collar set or indeed attached to your pet's favourite collar. Personalising your dog's ID collar is becoming all the rage combining fashion and style with security and safekeeping in regards to your dog's well-being. Engraving the ID tags with personal messages or even adding a bit of bling with some shiny stonework can really bring your dog's ID tags to life.
Most Popular Dog ID Tag
LuckyPet Bone – Custom engraved dog
This beautiful enamel jewelry collar tag is stylish and fit for a king or queen. The tag is attached to your dogs collar by an ultra thin piece of Velcro like fastener which is on the back of the tag, which opens and closes to fit around the collar. The length of the Velcro is ready cut for the thickness of a 1ply nylon collar. If the collar you have for your pet is thicker or made from a material such as leather the Velcro on the tag can be made longer. Having the tag attached in this manner means that the tag is silent and does not make any irritation to your dog's neck. They are so durable that a lifetime guarantee is given with each product. Having such a wide tag means that personalization is easy to do and allows for all the relevant information to be added to the ID tag, meaning a quick and safe way to get your pet home safe and sound.
Engraving provided to contain the information your require
A gift message selection is available
Lifetime guarantee
Beautiful range of colours to choose from
– Anthony Dawson
Best Overall Dog ID Tag
LuckyPet Jewelry Collar Tag
This beautiful Swarovski Crystal Pet I Tag in Pink is ideal for your diva pet pooch. The crystals show class and sophistication while giving your pet dog an extra sparkle in their step. This ID tag is perfect for the fashionista dog owner, coming in a pretty shade of pink with beautifully set Swarovski crystals your dog will certainly look the part with this gorgeous pet ID tag. The front can be engraved using the latest laser engraving technology with your pets name stated clearly on the front for a vibrant, eye catching visible name to be seen by all, then on the back the ID tag can contain up to 16 characters per line in 4 lines of text which can contain a personal message or your pets address and phone number in case of an emergency. The lightweight and durable anodized aluminium means your dog will not feel a heavy weight round their neck causing discomfort and strained muscles.
Personalization of the tag
Engraving for personal messages with up to 4 lines of text
Durable and lightweight aluminium
Laser engraving for precision
– Anthony Dawson
Best Budget Dog ID Tag
Providence Engraving
These pet ID tags are beautifully crafted for your pet in a signature bone shape coming in many different colours. The tags are reflective which helps for if your pet is in trouble or in the dark to see where they are with ease. The tag can be read by the rescuer with its bold and vivid lettering which can contain any message or information you want to add to your dog's tag that will help get your pet back home safely. The plastic coating that covers the whole of the back side of the tag is what aids the reflection while the metal tags have a matching coloured permanent sticker with a stainless steel, mirrored finish. However if you prefer a different finish you can choose from the stainless steel mirror finish or the polished brass mirror finish or the matte tumbled gun metal grey finish, giving a large variety of colours to add to the selection. The tags are so durable that a lifetime guarantee is given with every tag.
Engraving provided
Beautiful colours to choose from
Lifetime guarantee
Reflective tag for added safety and security
– Anthony Dawson