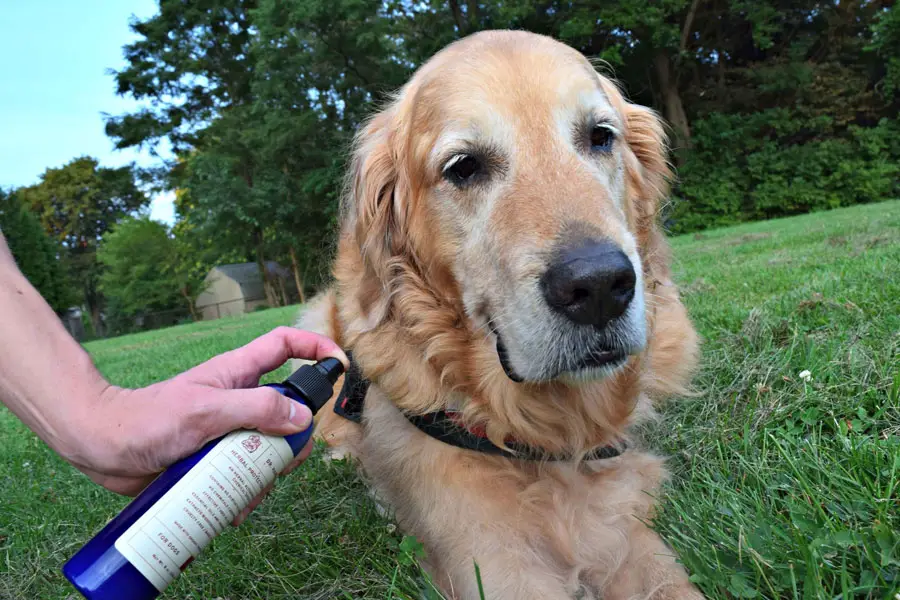 Dog Repellent Spray Reviews
There are a number of substances that repel dogs, and thus keep them away from things that you don't want them chewing or scratching. This is especially important for those who have gardens that they don't want dug-up. There are many natural repellents that are often made of vinegar and other multi-use household products. The synthetic versions are manufactured for the sole purpose of repelling dogs, and of course, there are the mechanical options that do the trick but cost a bit more money. Some of the more natural options are great for the garden because they won't damage the plants, however the synthetic versions are considered to be the most effective. There's some trial and error here to test what your dog responds to best. The more natural the product is the better, because it's safer for the health of your dog as well as your living environment.
Most Popular Dog Repellent Spray
Bodhi Dog
This natural pet-deterrent spray from Bodhi Dog is a remarkable way to keep your pets from scratching and eating up your furniture. It can also be implemented wherever you don't want your pet to meddle. The fragrance is so finite that most humans can't smell the bitter apple, but the pets pick it up strongly, and are turned away by it. It's also so gentle that it does not damage upholstery or linens, so it's safe to use on curtains, cushions, and rugs. This is perfect for those dogs that have a chewing habit that you'd like to be rid of, because pets distinctly dislike the taste of the spray. The product is very inexpensive, so it's definitely worth a try to save your clothing and furniture from future wear and tear. The non-toxic formulation is completely safe for pets, as well as for humans. The spray bottle is easy to use and makes it convenient to spray and go wherever you need extra protection.
Stops pets from chewing their own fur, wounds, and bandages
Simple spray-bottle design
Contains isopropanol 20%, bitter principles, and extracts
Eliminates hot spots
– Anthony Dawson
Best Overall Dog Repellent Spray
Havahart
This handy sprinkler from Havahart is a safe and natural way to keep unwanted pets from traipsing about your yard. There is a motion-activated spray system that is completely free from chemicals or harmful ingredients. By simply using water and noise, the sprinkler will keep animals away from your cherished plants or garden. The system is incredibly low maintenance, and works around the clock to deter even the most curious critters. The system is also easy to customize dependent upon the size of your space and what kind of animal you're looking to keep at bay. Using state of the art infrared technology, the Spray Away senses an animal's heat and movement from up to 35 feet in the distance. The startling sound and water functions are 100% effective at getting an animal to steer clear. The system is also incredibly safe with children and pets around, and no one is ever harmed by the spraying effect.
Infrared sensor detects body heat and movement
Motion-activated sprinkler that uses only water and sound
Short bursts of water are safe and low maintenance
9 settings for sensitivity control
Defends up to 1,900 square feet
– Anthony Dawson
Best Budget Dog Repellent Spray
PetSafe
Did you think that citronella was just for bugs? Well, it's actually a remarkable animal deterrent spray. Animals perceive it to be a powerful and off-putting scent, and gives the user just enough time to move away from a furry creature that was an uninvited guest. This is effective on creatures that are at low to medium levels of aggression, so clearly, it might not be effective on a hungry mountain lion. But, if you're a jogger or a hiker that oft encounters dogs, this is a great spray to have handy. This is also perfect if you have a dog and want to detract another dog that is bothering your own. The spray can reach up to 10 feet, so you need not be close to the animal to push it away. It's also non-toxic and perfectly safe to use indoors. With the same effectiveness as 10% pepper spray, you know that you can rest easy when you're out for a stroll.
Citronella formula is a humane way to push off aggressive animals
Effective as pepper spray without the harmful side effects
Great for cycling, hiking, jogging, and walking
A godsend for mail carriers
Works for low to medium aggression levels in animals
– Anthony Dawson
Dog Repellent Spray Buying Guide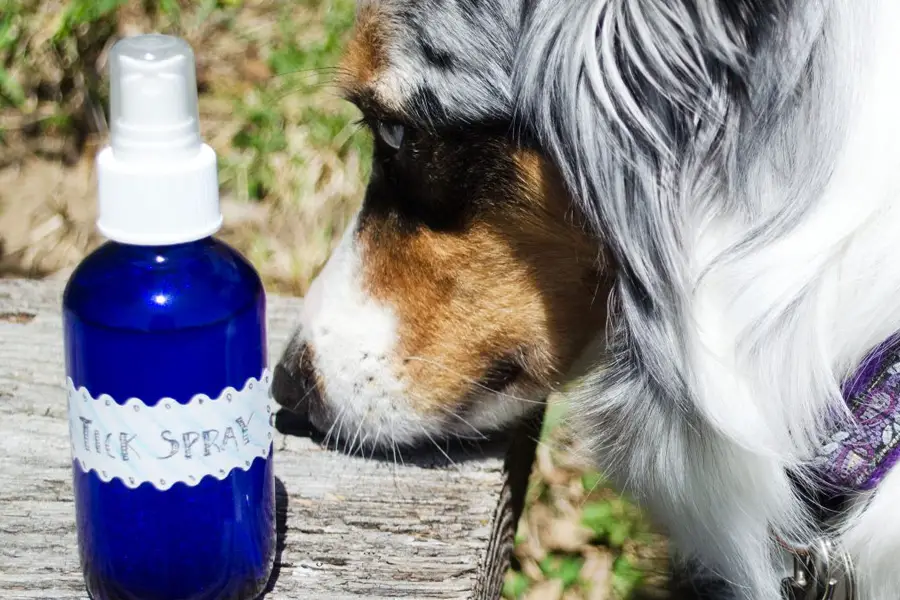 For many years, humans and dogs have been great friends, although their coexistence hasn't been completely trouble free and peaceful. Also, dogs have behaviors that can be troublesome to their owners. For instance, you might find your dog chewing your shoes, furniture, lawn objects and other items in your home. To eliminate this behavior in your dog, you need to look for a dog repellent spray. However, the process of getting the best dog repellent spray can be challenging. Below are some top tips to help you purchase the best dog repellent spray:
Points to Consider
1. Type
There are two broad categories of dog repellent sprays, i.e., those that use bitter tastes and those that use noise. The two types work differently. The noise-based sprays usually distract your dog whereas the bitter taste based sprays deter further chewing as a result of their bad taste. However, you should note that the noise based sprays shouldn't be used for nervous dogs, young puppies, and dogs that are anxious due to unexpected noises. Before you choose any type of spray, first understand the behavior of your dog to avoid bringing more stress to your pet.
2. Safety
Look for a spray that's gentle on your pet and is effective in bringing the desired behavior. Therefore, you must be careful not to choose a spray that can bring negative health effects on your pet or your family members. For safety, take time to check the chemical components used to make the dog repellent spray to ascertain whether they're strong than required. Also, depending on the size and type of your dog, you should be extra careful to choose a spray which isn't too strong especially for the puppies. A very strong spray can cause pain and discomfort to your dog.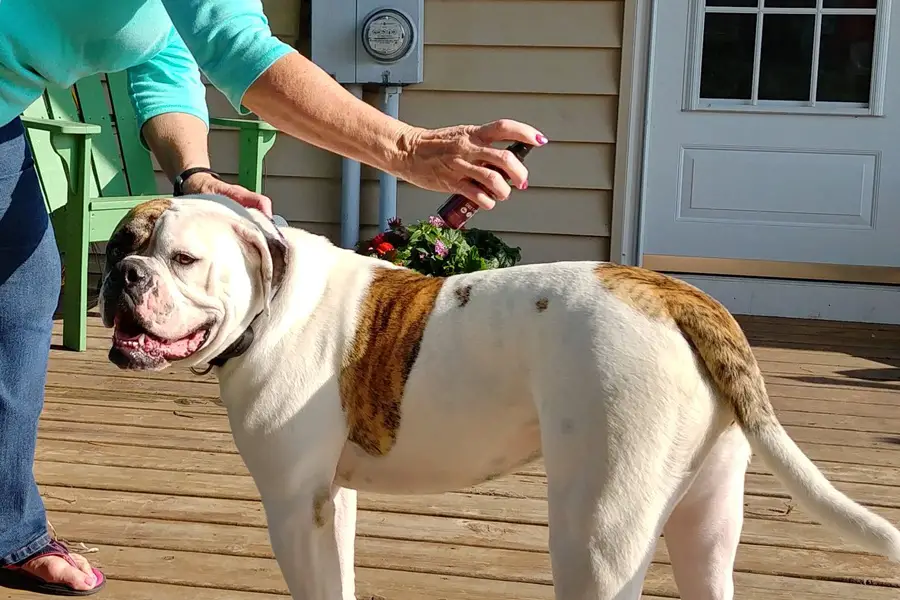 3. Quality
This is an essential factor to keep in mind when purchasing a dog repellent spray. Due to a large number of brands in the market from different manufacturers, you should be keen to avoid spending your money on something that isn't effective. To avoid making a mistake of buying a low-quality dog repellent spray, you can ask your friends or family members to get an idea especially if they've once used a particular brand. You may also find good quality sprays which will work effectively but have effects on your pet's health. It's advisable to use a particular dog repellent spray in small quantities to ascertain the reaction of your dog before you use it in your entire home.
4. Price
Although you'll have to consider the different prices of dog repellent sprays from different manufacturers before making a purchase, you don't always need to go for the cheapest spray. Some of these cheaply priced sprays are of low quality and may fail to work as required. Remember that repairing your furniture is more expensive than simply buying a repellent. Why not buy an expensive dog repellent spray that'll work effectively and prevent the mess? Depending on your budget, buy something that will work well, and you'll end saving money in the long run.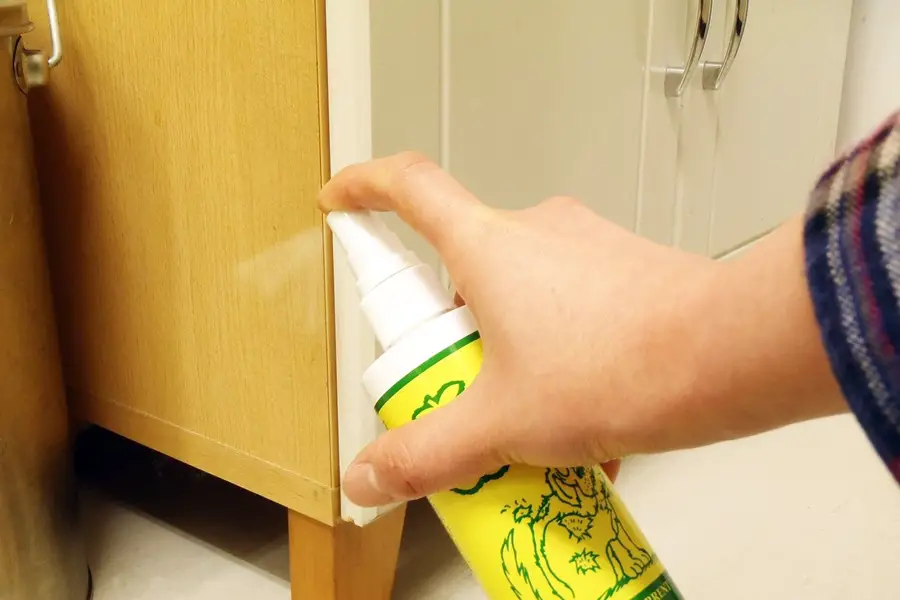 5. Money Back Guarantee
When you go through different online customer reviews on dog repellent sprays, you'll notice that one-half of the users are talking about how well the spray worked whereas the other half is complaining about the spray failing to work as required on their pets. However, this doesn't justify whether or not a certain type of dog repellent spray is effective. You should understand that all dogs aren't the same. Some pets won't mind that bitter taste or the irritation and pain caused by different sprays. Due to this, it's essential to test the dog repellent spray to see how your pet will respond. Look for a product with a money back guarantee so that you're covered and sure to get a repellent spray that works well.
Conclusion
In conclusion, these are some of the top tips to help you purchase the best dog repellent spray. Although you can make your own homemade repellent spray, it's not always advisable since you may use ingredients which can have a negative health impact on your dog. Just purchase from reputable manufacturers.