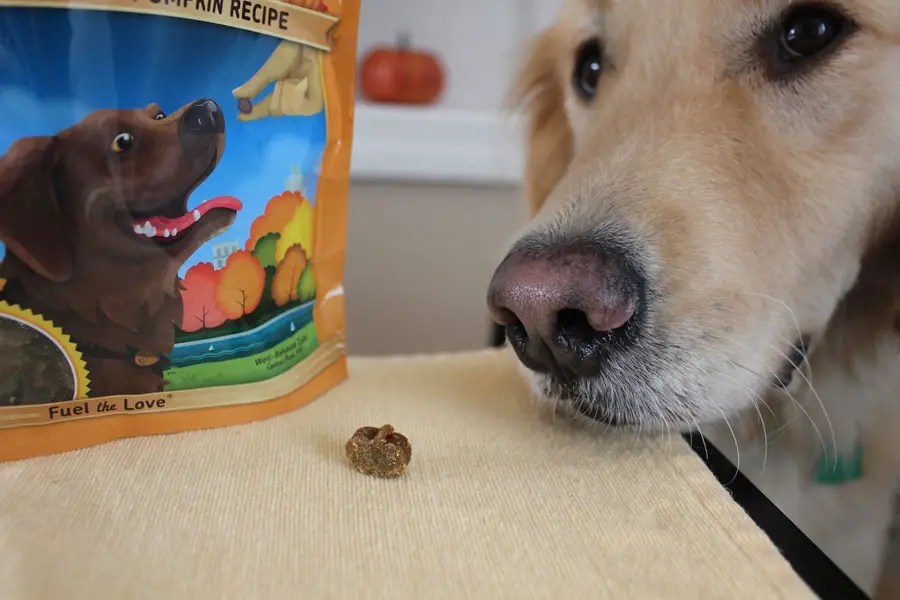 Dog Treat Reviews
There is no doubt about it dogs absolutely love to get a treat. Treats are great because they can be used to train your pet to become more obedient in general, but can also be used in professional training too. They are a great reward for the dog to receive and make for a happy pet as well as a happy owner. Oral hygiene is something every owner worries about, but treats can also be used for dental purposes too. Chew sticks or bones that are used for treats can also pair up to be part of your dog's dental care without them even realizing. Seeing as they come in such appetizing flavors and scents it means that dogs are happy to be given the treat as reward for being well behaved or listening to their owner and will associate this treat with the good behavior. Dogs really are clever and intelligent pets, and treats only enhance this.
Most Popular Dog Treat
Zuke's
Every dog loves a treat, and Zuke's Mini Naturals Dog Treats are the ideal treat for any dog. They come in such great flavours with a real taste of chicken, salmon, peanut butter or wild rabbit, massive flavours but in such a tiny fun seized treat. Due to each treat only being 3 calories there is no worry in over feeding your dog with the treat, especially when your dog is in training and will need to receive a number of treats at one time in order to learn and progress in their training. The treats are made using wholefoods antioxidants which promote a healthy lifestyle including cherries, rosemary and turmeric which are all rich in nutrients and good for your pup. The number one ingredient agreed by the dogs is the real chicken flavour that has proved to be the most enticing. The mini naturals dogs treats are great for overweight dogs that still deserve to be given that little something special too.
Made with grains, meats, fruits and vegetables
No artificial colourings or preservatives used
Help towards maintaining a healthy lifestyle with enriched nutrients
Less than 3.5 calories per treat
Great tasting and perfect size for a healthy fun treat
– Anthony Dawson
Best Overall Dog Treat
Purina ALPO Brand Dog Food
Purina is one of the most well known brands for all things dog related when it comes to food. These TBonz treats are another design of excellence to add to the pack. The appearance of these treats really is something else, they resemble a delicious piece of meat and the packaging is comical showing two dogs desirably looking at a bbq full of tbonez treats. Porterhouse flavours have inspired these treats and the chewy steak cooked on the grill is definitely the look Purina was going for. The smell of the treats alone is enough to make your dog's mouth water, and the taste of a good hearty steak is of a cuisine style delicacy for your well deserving dog. Made from the finest ingredients with genuine flavours and added minerals and vitamins your dog will love you even more for rewarding them with these fine dining style treats.
Real porterhouse steak flavour good enough to eat
Made using real beef for extra tastiness
Freshness is guaranteed with the handy reusable pouches
Great chewiness that will be sure to satisfy any dog
– Anthony Dawson
Best Budget Dog Treat
Milk-Bone
Milk bone Marosnacks for dogs are the perfect combination of biscuit and real bone marrow, giving the unspoiled crunch alongside the luxurious, smooth bone marrow. The treats are made from all natural ingredients with beef fat and bone marrow being the heart of the treat and the most attractive component for the dog. Whether you are teaching your dog a new trick or a new rule the treat is great as part of a healthy and balanced diet and lifestyle. It can be broken down into small pieces to restrict consumption or for if your pet dog is smaller and requires less of the treat at a time. It is important that while your dog does it eat the Milk Bone MaroSnacks that they are monitored to ensure their own safety however breaking the treats into more manageable pieces will ensure your dog enjoys the treat responsibly. Each and every treat is made with care to deliver a delicious and delicate reward for your dog.
Delicious and healthy, feel good treats
Made using the best and most nutritious real bone marrow
Calcium enriched for strong teeth and bones for your dog
Whole food based ingredients
– Anthony Dawson
Dog Treat Buying Guide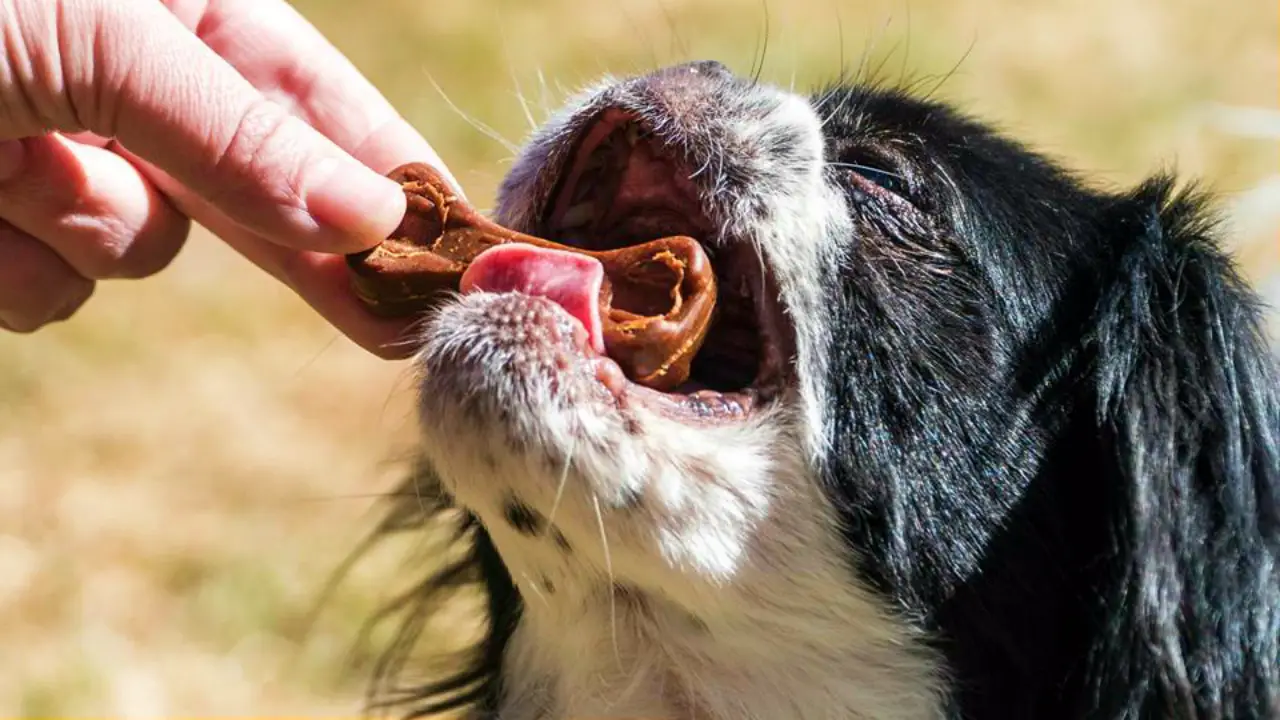 Certainly, it would be difficult to find a dog owner who never offers his or her pet a treat. We all want to see our puppy's tail wag and face light up with anticipation, right? But how can you know the treats you give him are healthy? It is actually quite straightforward. Much like the food you purchase for yourself, it is all about the components.
If you haven't yet started reading the label of each food item you buy, try starting the habit! Most of the info that you want to understand about the item's quality is lawfully required to be printed on the label.
Considerations when Selecting Treats for Dogs
Just purchasing the very first goodie in the store is tempting. However, it may not be best for your pet or even your pocketbook. There are some critical things to remember before purchasing dog treats, such as:
Age, Breed, and Size

It's very important to pet parents to think about the breed and size of your fur baby when picking any type of dog food. For instance, a little pet will likely require easier-to-chew morsels. Fido may also choke or even develop intestinal blockages when he gulps down large pieces.
Additionally, a senior puppy will probably want something tender, as eloquent treats may be too difficult for him to chew. That is the reason it's crucial to pick products which coincide with your dog's size, age, and breed.
Producer and Manufacturer

Equally as significant is who makes these goodies, and where do they make them. It is a safer bet to pick snacks from respectable businesses. It's ideal to refrain from purchasing from suspicious sources or businesses in areas with uncertain criteria for food manufacturing.
Ingredients

Ingredients matter! They ought to be high caliber with clearly labeled ingredients. Complete or natural ingredients are preferable to by-products or synthetic products.
Pup's Wellness

Animals with particular health conditions will need to steer clear of specific treats. Luckily, there are snacks readily available for puppies that have dietary concerns, such as diabetic pet treats or those made out of organic ingredients.
Personal taste and price

It is up to your pet's individual tastes in taste and texture –and the purchaser's wallet—when determining what the very best dog treat is.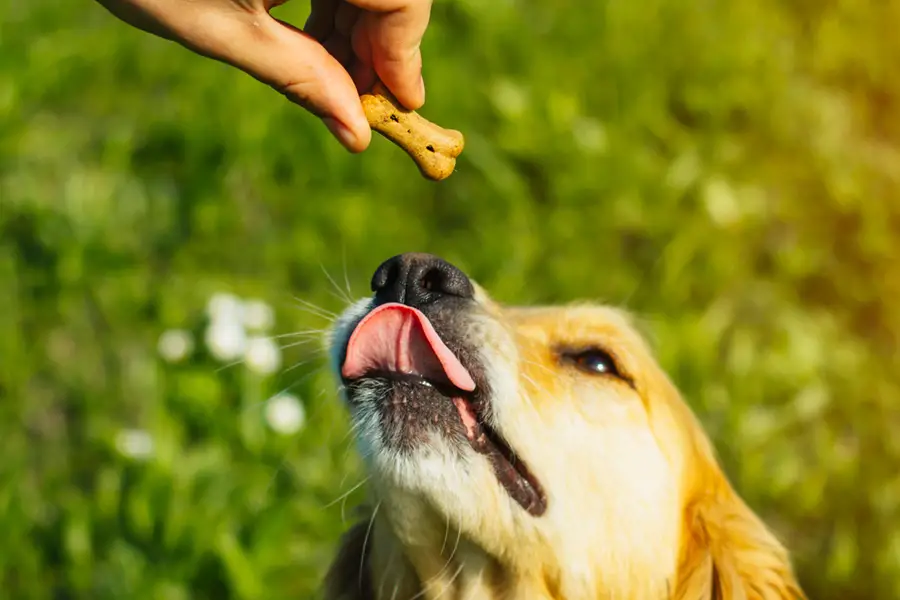 Dog Treat Ingredients to Avoid
While you're examining the label listing for quality ingredients, be sure that the treats don't comprise of any of these:
• Artificial compounds, such as sodium nitrate, Potassium sorbate, ethoxyquin, BHT, BHA, along with calcium propionate ought to be avoided.
• Artificial colors. Color is added to puppy treats to allure you; your puppy does not care what color the treat is! You are not likely to eat those treats, are you? Thus, don't buy snacks which include these unnecessary (and most feel unhealthy) substances.
• Chemical humectants, like propylene glycol. All these are used in certain puppy (and human!) foods to keep them plump and moist, and also to avoid discoloration in foods that are preserved. There are organic, food-sourced humectants readily available, for example vegetable glycerin and molasses.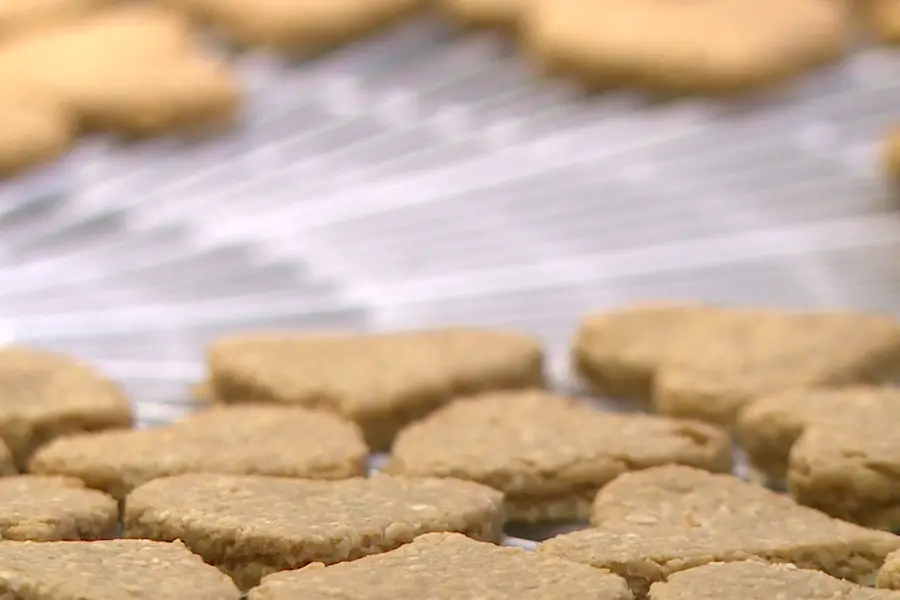 Other Uses for Dog Treats
Small treats every once in a while are a natural way to show your dog you love them. Other practical applications for treats include:
Training a Dog
Food can be a powerful incentive. That makes it a valuable training instrument for both dogs and older canines. Folks frequently provide pooches special benefits for work well done. It is ideal to utilize bite-size parts of food a particular puppy loves. This is going to continue to keep the creature focused and anticipating another benefit.
Snacks Between Meals
Sometimes people require a pick-me-up between meals. Canines are not any different. Just a tiny snack here and you will wave them to their meal. Luckily, low-carb dog treats can be found to decrease the odds of fattening a famished Fido. (Pet parents must resist the natural impulse to provide fur babies additional dog treats whenever they beg. It is difficult to resist, we understand, however, their health comes first!)
Final Thoughts
It's easy to see there are lots of options for pet parents who want to supply their pet with something yummy. One of the greatest indicators of the very best dog treat is your pet itself. A puppy's age, breed, size, health limitations, action levels, and other health issues play a part in which snacks will do the job best. You will find several tactics to select out the ideal bite. Particular concerns about particular products must be directed to your vet.