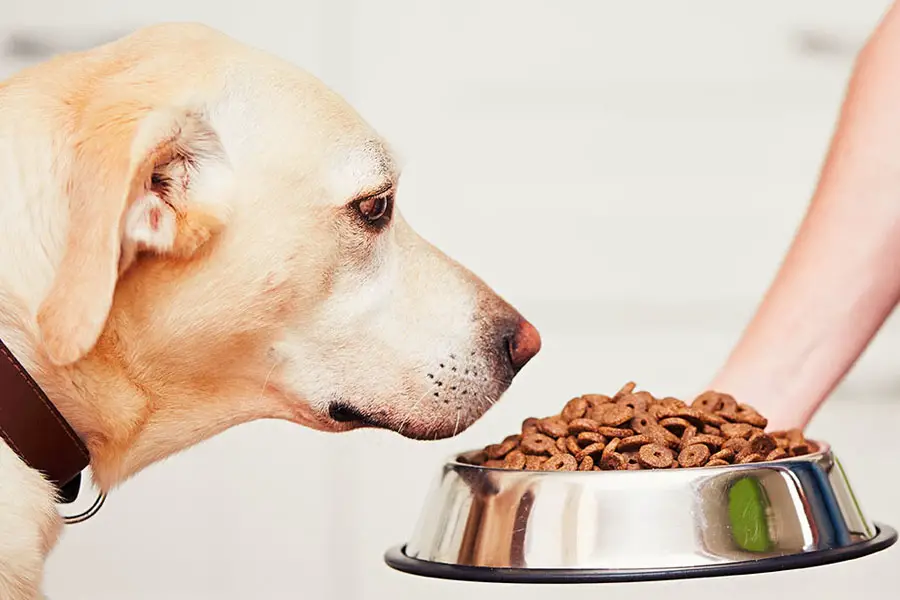 Dry Dog Food Reviews
The use of dry dog food can be a great alternative to canned or wet dog food. Packaged in easy-to-store pouches or bags, it makes feeding your dog a quick a simple task. The food needs no preparation and the fact that its dry means you can monitor how much dry dog food you are giving to your dog each mealtime. Like canned, wet dog food, dry dog food is packed with the necessary nutrients your dog needs to thrive. Additionally, the food is flavoured with a variety of natural flavors from things like chicken, beef, and lamb so your dog will enjoy every last bite. Dry dog food should contain all natural ingredients so dogs with allergies or stomach problems may benefit from eating dry dog food more than regular canned dog food.
Most Popular Dry Dog Food
Taste of the Wild
Dogs love variety in their food just like we do. So Taste of the Wild has brought dogs this exquisite pacific stream canine formula in the flavour of smoked salmon. The ingredients include real smoked salmon for a great authentic taste that will make your dog's mouth water. Being able to get such strong and succulent flavours within a dry dog food is something Taste of the Wild has done so well. Packing the dry food with natural antioxidants to help protect and preserve the dog's health while supplemented with real fruit and vegetables to pack out the food with even more goodness. Instructions will assist you on the amount and the quantity of vitamins and minerals that are to be served to your dog so you do not over feed or give the wrong quantity to your pet, your dog can enjoy a health and balanced meal as part of their lifestyle and diet while getting all the nutrients needed to grow.
Real smoked salmon used in the ingredients
Natural antioxidants to protect
Fruit and vegetables supplemented within
– Anthony Dawson
Best Overall Dry Dog Food
Natural Balance
This dry dog food by Natural Balance really is unique in that it uses fresh meats to give the food its fresh and delicious flavours. The venison is of a premium quality that provides your dog with a high standard of protein that is easy to digest. It boosts your dog's energy source without the need to add anything extra to your dog's meal. The delicacy of sweet potato added to the mix unleashes carbohydrates and a rich source of potassium. The formula is 100% grain free so it does not cause dogs with allergies to get an upset stomach, so all dogs can enjoy this delightful fresh ingredient diet recipe. The bag comes in a decent size of 28 pounds so will last for a good length of time. This product can guarantee you a no artificial preservatives as well as flavours, colours or any bleached ingredients, so you know what's going in to your dog's stomach is all clean and healthy and the real deal.
Uses fresh venison for an absolute premium quality of protein that isn't common in dog foods
Quality carbohydrates that's rich in potassium from the sweet potatoes
No artificial preservatives, colours or bleached ingredients
– Anthony Dawson
Best Budget Dry Dog Food
Taste of the Wild High Protein
Nothing beats a nice roasted piece of meat, and in this Taste of the Wild dry dog food, it certainly isn't lacking that hearty roast flavour. Your dog will appreciate being given such a rich and delicious meal that will help them to remain fit and strong. Jam packed with vitamins and minerals to help support your growing dog; there are also natural antioxidants that will support a healthy immune system giving your dog added protection from many health issues. The roasted lean bison and venison meats used to create the memorable taste that all dogs love makes this dry dog food a hit in all dog households. Making sure the dry dog food is full of all the goodness dogs need, the Taste of the Wild Dry Dog Food Hi Prairie Canine Formula have made this goodness easy to digest in a highly absorbent manner, putting owners at ease that their dog is getting full and also healthy with each meal.
Lean bison and venison meat that's been roasted for a great flavour
Easy, digestible proteins and antioxidants
Fruit and vegetable supplements
Natural protection from antioxidants
– Anthony Dawson
Dry Dog Food Buying Guide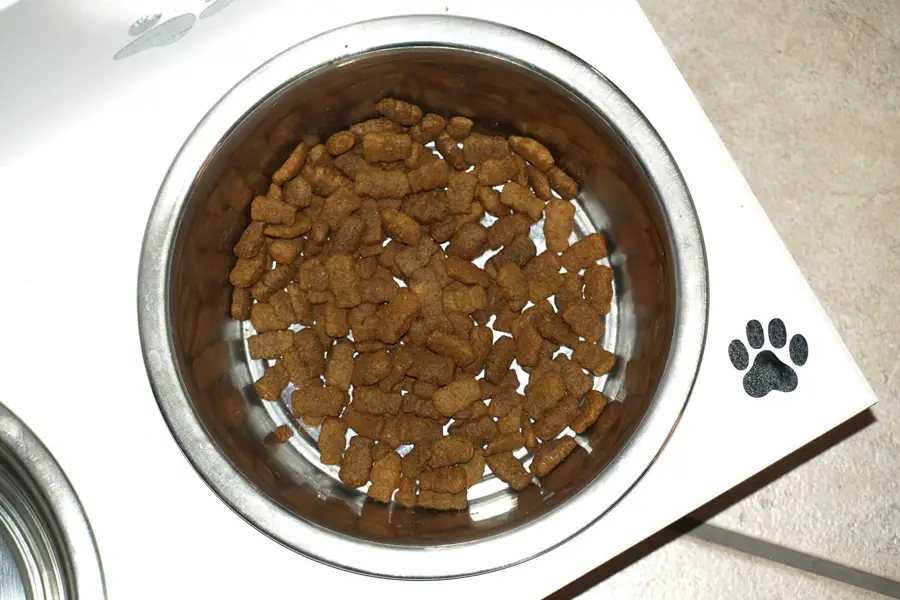 The dog food industry is now bigger than ever. If you go to the market, then you will be surprised to know that there are so many companies vying for your dog food business. This makes things even more difficult for you, as you must select the best product from a huge variety of options. To help you determine the appropriate dry dog food for your pet, we have compiled the finest dry dog food buying guide.
3 Questions That You Need To Answer Before Buying Dog Food.
What do you consider as healthy food for your dog?
Are you looking for dry dog food, moist dog food or a combination of both?
Do you want the dog food to be heavily enriched in protein and other nutrients, or just the usual quantity?
You must know a bit about your breed of dog, its best diet and the type of sustenance required to fulfill its day-to-day needs for nutrients. A unique thing about dogs is that the diet of two dogs of the same breed differs as well. So, you must analyze the eating habits of your dog, how much it eats every day and is there any specific food item it jumps on.
Size of Your Dog
The size of your pet is a big factor because the energy levels and the digestive system will be a lot bigger in a Great Dane than a lapdog. If you have a puppy, then you have to pay some extra attention to their diet because a puppy needs lots of good stuff to help it grow and also keep the energy levels high. When you know everything about your pet, its diet and the type of sustenance it is interested in, you can easily pick the right dog food. The brands and the options will not bother you then because you know exactly what your dog likes to eat, and which brand has that product.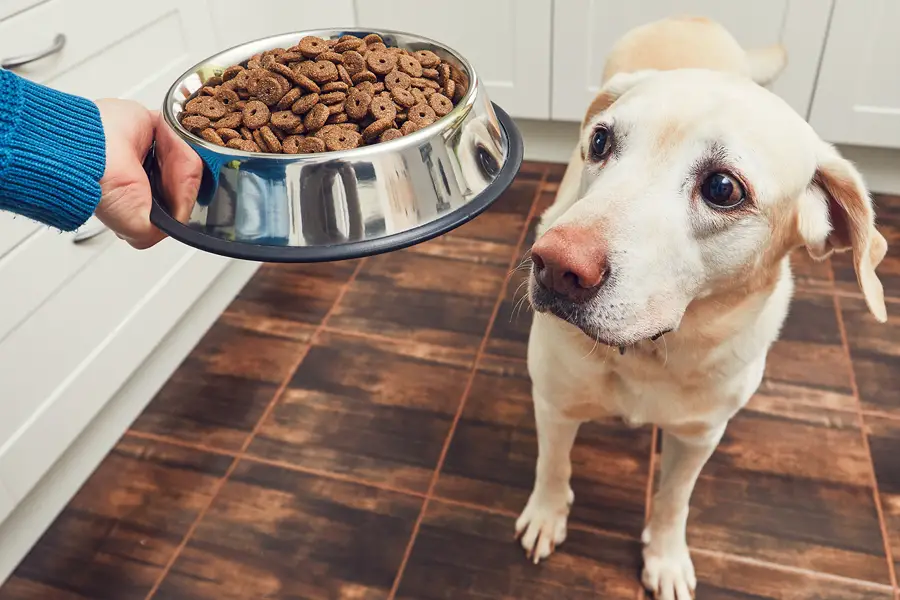 Activity Level
The type of food you need to buy for your pet is related to the daily activities performed by your dog. If your dog is active and always jumping on you, then your dog needs food which is enriched with protein and carbs because your pet is going to burn a lot of calories. Therefore, it should consume food which can restore all those nutrients.
Nutrients for Your Dog
The food must contain all the nutrients, but it should have an extra bit of protein and carbohydrates. So, if you think you know well enough about your dog that you can pick the right dog food, then go out into the market and buy your dog the best food that will keep it healthy and active. Complete and balanced pet foods include everything a puppy must stay healthy, happy and fit. Which means, they have enough protein, healthy fats, and carbs, in addition to micronutrients like vitamins and minerals. And how can foods earn their "full and balanced" badge? In other words, dog foods need to stick to the nutrient standards set by pet nutrition governments to be tagged as balanced and complete.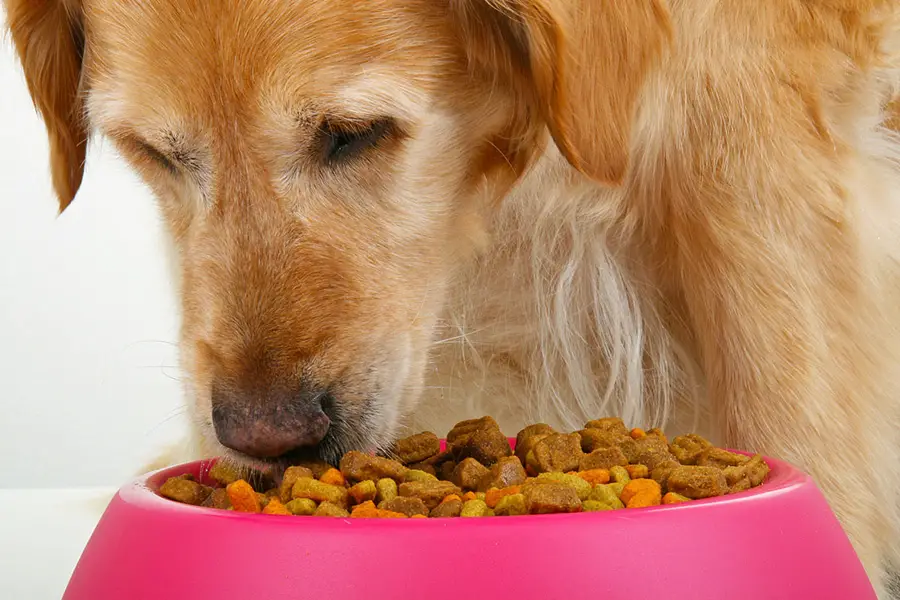 What to Avoid Feeding Your Dog
Quality pet foods use grade meat, fish and poultry as their foundation, which means unless the pet has kidney difficulties, you ought to concentrate on foods that have good animal protein as the primary ingredient. However, what about the ingredients and foods that you should avoid on your pet's diet? Let us check out a few of the most significant things that you ought to steer clear of when purchasing dry foods.
• Artificial Additives
While most healthy dogs do not mind modest amounts of artificial additives like colors or tastes, allergic canines most certainly do. Dogs with bad digestion, allergies, regular skin irritations, and excess shedding should avoid synthetic additives of any sort, such as synthetic preservatives. While we are at it, super-sensitive canines also need to steer clear of grain-based diets and adhere to meat-based nutrition first of all. Generally, reputable pet food manufacturers avoid using artificial fillers and additives anyhow, therefore it is not difficult to locate the appropriate product.
• Low-quality Fillers
Although whole grains are welcome in pet foods, a lot of refined grains aren't. They are almost used as stimulants and nothing more as they mass up the formulation and boost the calories. For puppies, this can be not a problem – they require more calories than mature dogs, therefore a little filler in the form of refined grains is fine.