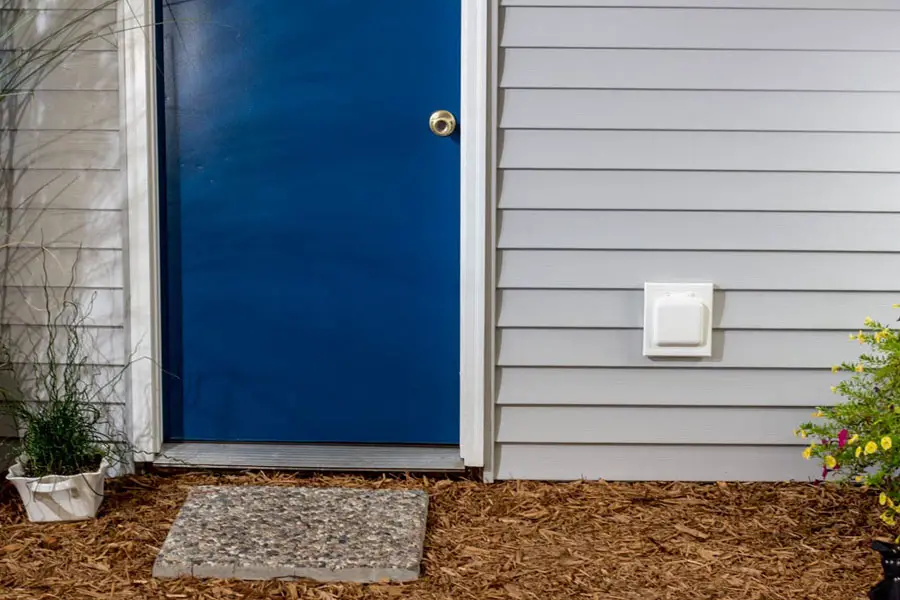 Dryer Vent Cover Reviews
In order to keep your appliances working the best, you may need to replace parts. Dryer vent coversenable you to keep your clothes clean and dry quickly without having lent buildup and other potential issues. The following dryer vent covers are the best on the market and will offer you top quality products that will keep your appliances running longer.
Most Popular Dryer Vent Cover
Lambro
The Lambro Ind. 289W Dryer Vent Closure is perfect for residents and will allow you to regulate drafts better within your home by being able to prevent cold air from entering. The product has a seal allowing the temperature to be controlled more thoroughly within your home. By purchasing this dryer vent covers you can replace traditional dryer vent hoods. The shuttle has a floating style and will stay closed unless your dryer is being used. The dryer vent cover will prevent cold air from entering into the residence as well as unwanted pests or insects. In order to have the dryer vent cover match the appliances within your home, this device can be painted. The dryer cover is 13.6 x 8.5 x 7.3 inches in size and weighs only 1.8 pounds. The Lambro Ind. 289W Dryer Vent Closure has several certifications including UL, Energy Star, DOE, and ASTM.
Will regulate drafts
Seal allows the temperature to be controlled
Replace traditional dryer vent hoods
Will stay closed unless the dryer is being used
13.6 x 8.5 x 7.3 inches is size
– Anthony Dawson
Best Overall Dryer Vent Cover
HEARTLAND
The HEARTLAND 21000 Dryer Vent Closure is ideal for home use. You can install this dryer vent cover in less than thirty minutes. When the dryer vent cap is open, the device can allow warm are to escape. When the dryer vent cap is closed cold air is not able to enter. Insects are also not able to enter the home with the use of the vent cover. It is necessary to install the vent cover vertically. The sliding may have to be cut in order to properly install the device. This dryer vent cover is 13.2 x 7.4 x 6.7 inches in size and weighs 1.8 pounds. The vent cover works in the northern states and can be effective in cold temperatures as low as -25 degrees Fahrenheit. The HEARTLAND 21000 Dryer Vent Closure will prevent lint build up and provide a dryer that dries clothes more quickly. The color of the dryer vent covers should blend in with the paint.
Ideal for residents at an affordable price
You can install the device within thirty minutes
When closes cold air is not able to enter
Install the product vertically
13.2 x 7.4 x 6.7 inches in size
– Anthony Dawson
Best Budget Dryer Vent Cover
P-tec Products Inc
The P-tec Products Inc NPVW No-Pest Vent is a perfect dryer vent cover that can be used for the bathroom vents, dryers, or range hoods. The plastic vent is 4 inches in size and is UV-resistant and the tube is 4 x 12 inches and made out of aluminum. The door design keeps pests away along with reducing drafts and wind from entering your home. The door design for the dryer vent cap will also significantly reduce lint buildup. The low profile design is attractive. This dryer vent cap is 12.6 x 6.2 x 5.3 inches in size and weighs only 8 ounces. This dryer vent cover is brown in color and is made from UV resistant plastic allowing it to keep a fresh look longer. The back plate is 6 x 5 ¼ inches in size and is made out of cedar. Installation is very simple and can be installed in less than twenty minutes.
Plastic vent is 4 inches in size
Vent is UV resistant
Tube is 4 x 12 inches and made out of aluminum
Significantly reduce lint buildup
Back plate is 6 x 5 ¼ inches
– Anthony Dawson
Dryer Vent Cover Buying Guide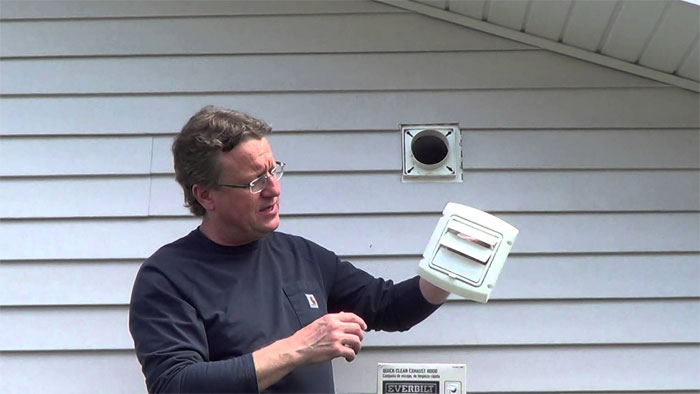 Dryer vents play an important role in getting our clothes dried quickly. If it's taking you more than one drying cycle to dry your clothes, it is time to think of buying a new dryer. These machines have come a long way from the noisy, ugly cubes to bigger, bolder and more energy-efficient machines. The new machines have more features, new levels of functionality and attractive designs. This article will arm you with the right information so that you will be able to make a purchase that perfectly fits your home.
Type of Dryer
There are two types of dryers that you can choose from; gas and electric dryers. Each of these dryers can have a significant impact on your energy bills. With the exception of your refrigerator, this machine will take the largest share of power consumption in your house. These two types of dryers have different power consumption rates. You need to understand these differences before making your purchase.
Electric Dryers
These require a 240-volt outlet while gas dryers require a dedicated gas line. All dryers use electricity to spin the drum and keep your clothes in motion throughout the cycle. Electric dryers also require electricity to power the fan that blows hot air through the machine.
Gas Dryers
These tend to cost a little more than their electric counter parts. These machines use propane or natural gas to power the fan. They also tend to use less power to run than electric types.
Dryer Vent Installation
The cost of installation varies from one dryer to another. For example, gas dryers require professionally installed gas line for them to run. The cost of installing this gas line can run to hundreds of dollars. However, this cost can outweigh the long term energy bill savings that this machine offers. On the other hand, electric dryers require a dedicated 240-volt circuit to run. These circuits are available in almost every room in the house. Make sure you research and learn how to install a dryer vent before doing it yourself.
Choosing The Right Size Dryer Vent
Dryers are available in different sizes. The most common ones are full-size, compact size and mega-capacity. Full-size dryers range from about 5.8 cubic feet to about 8.3 cubic feet. Compact units are available in sizes as small as 3.4 cubic feet while mega-capacity units are as large as 9.0 cubic feet. If you only want to buy a dryer for washing light garments, a compact dryer will suit you. However, if you want a unit that can dry heavy bedding and large loads, it is advisable that you go for a bigger washer. Experts recommend a dryer that is twice the capacity of your washer.
You need to plan before going shopping for your new unit. Think about the size and capacity of your new washer, especially if your current one is old or has a malfunctioning dryer vent. If you are planning to have more people in your house, it is important that you go for a bigger machine.
Use a measuring tape to measure the space of your laundry room. Take the measurements with you when you go shopping for the dryer. You need a distance of at least 60 feet to allow heat make it outside your house. Anything bigger than that, will leave your house in a major risk of fire.
Manufactures have come up with units that can save space in your home. If space is a concern in your house, look for a laundry center. These are tall, narrow units with a front-loading dryer on top and a top loading washer on the bottom. You can also buy stand alone dryers and washers that can be stacked on top of each other using a stacking kit.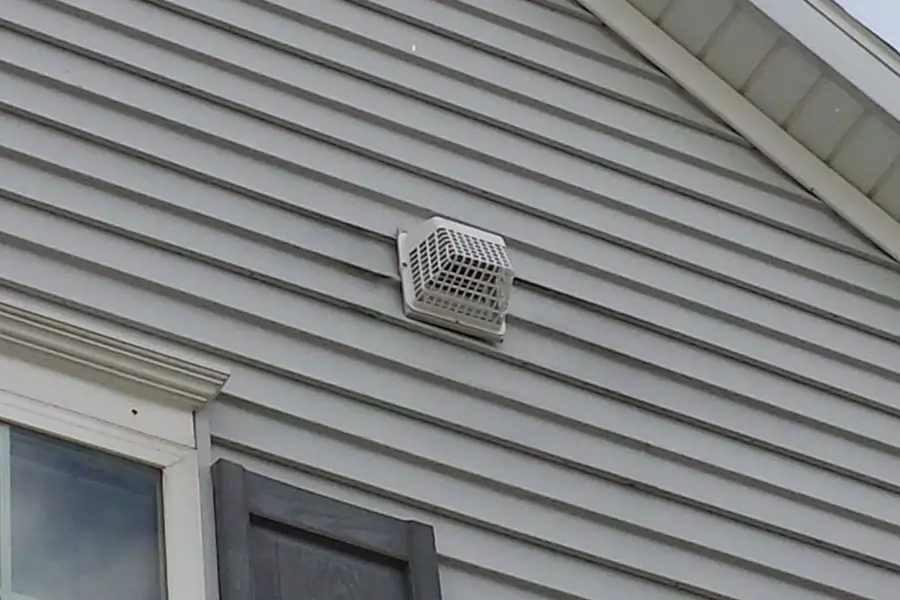 Choosing the Right Dryer Vent Features
Manufacturers have come up with different designs of dryers to suit customer needs. Here are some of the features you should keep an eye on.
Start/Stop button
Most dryers come with a dial function to help users select the cycle. These units also have a start and stop button. Each brand will have a different number of drying cycles from the other. Also, most brands come with a delayed start mode to allow users load the machine.
The Hinge
This is one of the basic features that you should think of when looking for a dryer. Do you want your dryer model to open on the right or left? Almost all manufacturers have brands that can open on either side. Look for a washer with a hinge that is on the side opposite to the washer.
Steam Cleaning Cycles
This is one of the newest developments in dryer technology. These short cycles allow users to remove odors and light stains from clothing. The cycles are also excellent in removing wrinkles.
Drying Rack
These racks allow you to dry delicate items without having to tumble out. You will also find machines with enhanced storage capabilities and built-in folding table on top.
Smart Dryer Vent Units
Some manufacturers have developed machines with smart features to improve functionality. One of these features is smart usage tracking. With this feature, dryers can wirelessly deliver data straight to your tablet, phone or computer.