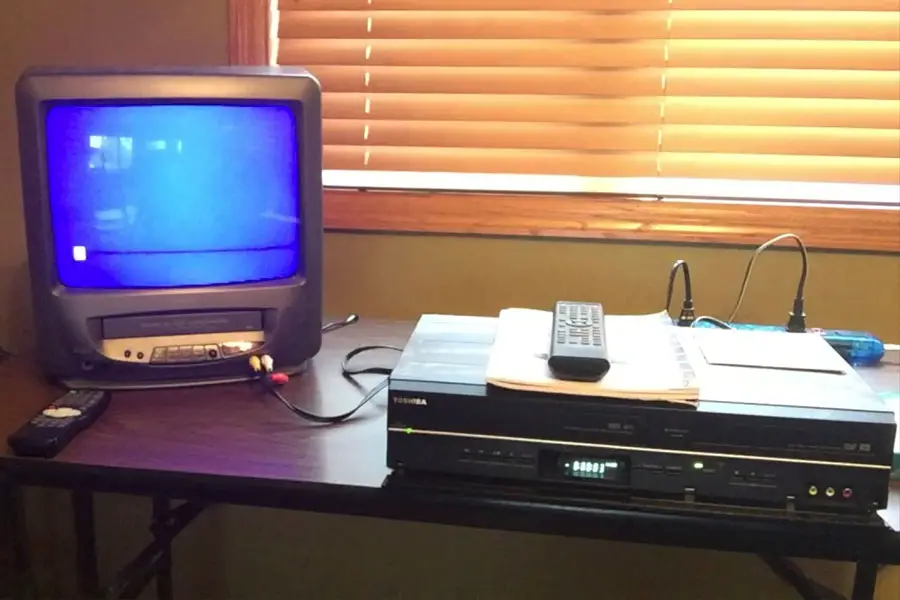 DVD Recorder Reviews
DVD recorders have become a popular way for people to preserve memories whether it be videos or photographs. DVD recorders are also used to record movies and other media. As technology improves devices have become simpler, easier to use and more customer friendly. The following DVD recorders are affordable easy to use. They are built by companies that are considered leaders in the industry who produce top quality products and have excellent customer service. This allows you to buy with confidence providing a way to record your favorite TV shows or films with ease. There are many features now offered with DVD recorders which will allow you to listen to music, view pictures, and record your movies or home videos.
Most Popular DVD Recorder
Toshiba DR430
The Toshiba DR430 DVD Recorder is a customer friendly device with one touch recording. Instead of having a complicated recording method, this DVD recorder is simple to operate. Once you connect it to your satellite or cable box and it is ready to record your favorite movies or shows. The video resolution is 1080P allowing the films to be high resolution with a clear picture. The Toshiba DR430 DVD Recorder features playable disk types to the following: DVD+R, DVD+RW, DVD-R, DVD-RW, Video Upconversion, 1080i, 1080p, 720p, HDMI, and CEC. The Toshiba DR430 DVD Recorder has Inputs and Outputs including Digital Audio out 1 Coaxial, S-Video 1 Output, 2 Input, RCA Video (Composite) 1 Input, 1 Output, and a USB Port 1. The Audio features playback WMA and MP3. This multi format recording and playback options provides the ultimate flexibility and convenience for using the most common formats and simplifies the recording process. The Toshiba DR430 DVD Recorder also has a video progressive scan 3:2 pulldown. The 3:2 pulldown means that the DVD recorder creates ten video fields from four film frames. This form of telecine alternates between creating three fields from a film frame and two fields from a film frame. The DR430 makes it easy to convert your favorite family videos to a permanent DVD device in HD quality.
One touch recording
1080P Input Up Conversion
Playable disk types: DVD+R, DVD+RW, DVD-R, DVD-RW, Video Upconversion, 1080i, 1080p, 720p, HDMI, and CEC
Many Input and Output options
Progressive scan 3:2
– Anthony Dawson
Best Overall DVD Recorder
Magnavox
The Magnavox MDR537H/F7 HDD/DVD Recorder is a top of the line recorder. This DVD recorder records from HDD to DVD and includes 1 TB HDD built in Memory; in other words you would have 1000 GB to record giving you plenty of space to record as much as you want on the hard drive. The Magnavox MDR537H/F7 HDD/DVD Recorder has a ATSC Tuner that can record when away from your home. An ATSC Tuner allows reception of digital television channels transmitted by television stations in North America and other areas. The Magnavox MDR537H/F7 HDD/DVD Recorder offers a 1080P Up Conversion, which provides a high resolution DVD recording that is amazingly clear. The DVD recorder is 11.5 x 16.6 x 2.4 inches in size allowing you to place device wherever you want. The Magnavox MDR537H/F7 HDD/DVD Recorder is only 7.3 poundswith the compact and light weight design you can transfer this device to multiple locations without difficulty.
Records from HDD to DVD
ATSC Tuner which can record shows even while away from home
1080P Up Conversion
11.5 x 16.6 x 2.4 inches in size
6 Hour auto record buffer with a 36 hour timer for recording programs
– Anthony Dawson
Best Budget DVD Recorder
TOSHIBA DVR670
The Toshiba DVR620 DVD/VHS Recorder provides recording capabilities for recording on both VHS and DVD's. It comes with aone touch recording which makes recording a simple process. Connect this unit to the cable or satellite box and with one touch you can record your favorite show or movie. It also has a two way dubbing feature. This DVD recorder can record –R/-RW, +R/+RW Formats, which means that all rewritable discs can be recorded. This DVD Recorder will playback MP3, VCD, JPEG, Kodak Pic, and DV with a 1080P input upconversion. With a 1080P, this DVD Recorder provides higher resolution and more clarity when watching the recorded items. The Toshiba DVR620 DVD/VHS Recorder requires an external tuner source to record television programming. Even with this additional purchase, this DVD Recorder is a great device that will allow you to record your programs or films with ease. One special feature of the Toshiba DVR620 DVD/VHS Recorder is it will auto finalize. This simplifies the recording process by automatically finalize your recording. The DVD Recorder also has bi-directional dubbing allowing you to copy contents of a DVD onto a VHS or vice versa. This feature provides a way to move VHS content onto a more permanent format that the DVD provides. It comes with a 1 year warranty on parts and a 90 day warranty that includes labor.
2 way Bi-directional dubbing
Records –R/-RW, +R/+RW Formats
MP3, VCD, JPEG, Kodak Pic, and DV playback with a 1080P input upconversion
Auto finalizes with undo
90 Day labor warranty and 1 year parts warranty
– Anthony Dawson
DVD Recorder Buying Guide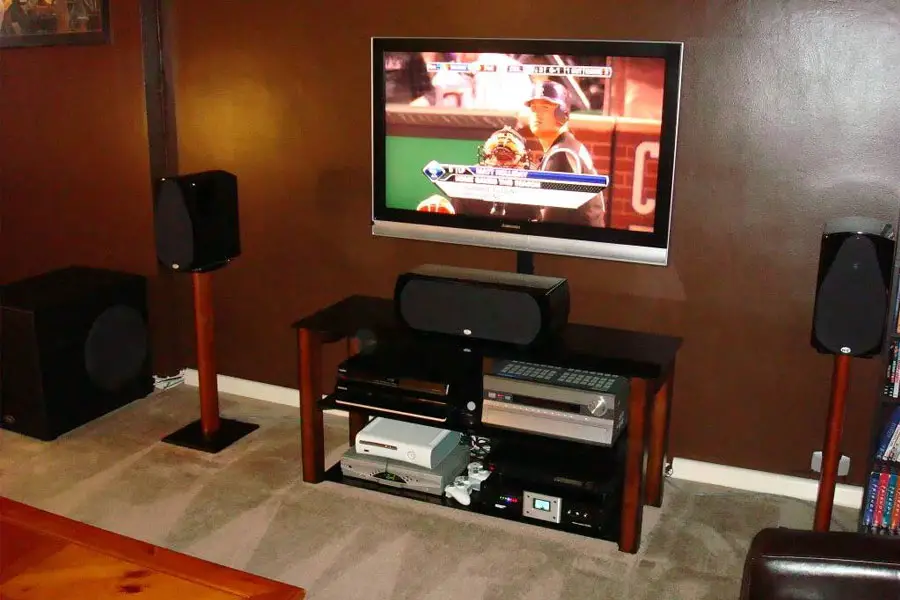 What You Should Consider When Buying a DVD recorder
Even though the breakthroughs of technology have overwhelmed people with all the modern alternatives to older gadgets and equipment, there are still household gadgets that remain indispensable, like the DVD recorder.  This piece of audio visual equipment still remains popular even with the advanced technologies in new equipment that bring more features for ease and convenience in viewing movies or any audio visual materials at home.
While it may be true that one can just download movies in all the thousands of downloading streams, more so that one can just watch movies through live streaming, a DVD recorder still remains important; not losing its usefulness for the whole family. Not only that, this indispensable equipment does the same thing such as a VCR, such as playing recordings from the TV or from your camera recorder and plays it on the TV. However, the edge of this one is that it has a higher resolution and gives more clarity than VHS tapes. So, if you are planning to buy your own DVD with a recording capability, here are some of the basic and most important things that you should always keep in mind.
The Format of The DVD Recorder
There are a variety of DVD standards out in the market: DVD+R, DVD+R DL, DVD+RW, DVD-R, DVD-R DL, DVD-RW and DVD-RAM, and among these, you should know what each one serves, what is the distinct feature of every format, and after you have enough know-how about the differences, then you can already choose which one would serve your needs and interests. Although all of them would serve a common purpose, that is, allowing you to view videos and movies over the television, you have to know which one could carry a bigger storage capacity.
Built-in Hard Drives
There are two popular categories of recorders, those recorders that record on DVDs and the ones that record on DVDs and in built-in hard drive. The difference is that the latter presents more storage capacity which is really bigger than what the former can offer. Those that could record on the DVD and built-in hard drive can also give you the cost-efficiency that you need because you do not have to buy a new DVD every time you record a new program, not to mention that it can still provide you with a good resolution even though it has already stored a significant amount of memory.
Ease of Playback of The DVD Recorder.
The ability of to pause an ongoing TV program while it is still in playing and the ability to play it back is called a time shift. This is a very attractive feature especially to those who are always at their homes, just watching movies while munching on chips and popcorns. This usually happens during school breaks, office breaks, or even during holidays. Most people usually choose to just stay at the house to avoid too much spending on the malls. So, indeed, this is a very good buy. You can pause, stop, or play back without the restraints of money and time.
Ease of Use.
This is one of the advantages of buying a DVD recorder. Unlike a VHS which is only intended for recording movies and TV programs, a recorder has a lot more to give like time shift, downloading of video footage from camera recorders and more advanced recording capabilities. To really use this equipment easily, you have to consider the remote control and the features that are in it, the onscreen display and set up menu. Also, do not forget to look at the EPG every time you look for this audio visual equipment because it is the feature that allows one to view next week's television programs. With that, you could think in advance which one you would choose to record. So, it makes the recording a whole lot easier! Not to mention that you would not have agonies in apprehending which television program would show the next awaited episode.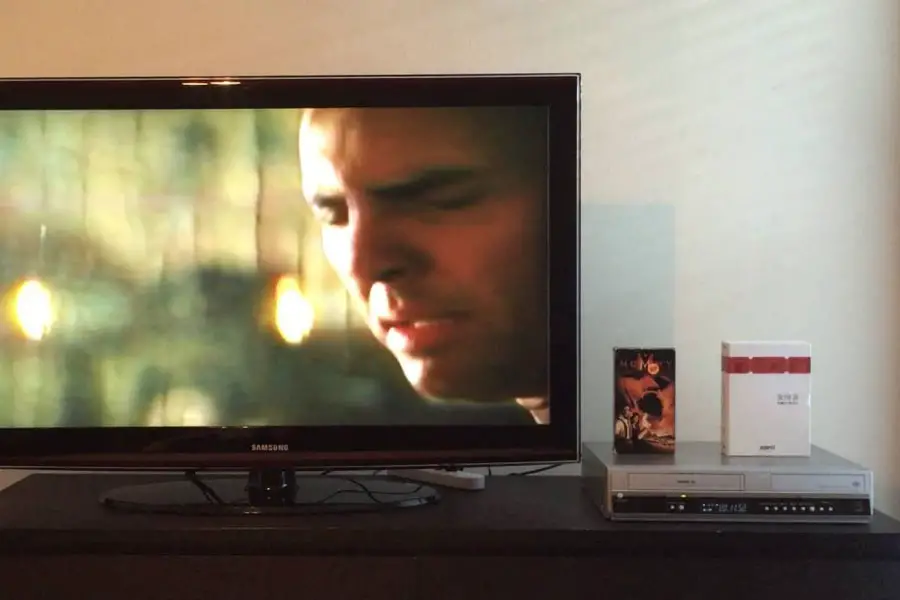 Amount of Recording Hours
This is very important since you do not want to have a television program or a movie to be stopped in the middle of your recording; that would be such an agonizing cliff hanger on your part. So, always consider the recorder that could give the more number of recording hours. This can be seen on the size of the hard drive that the recorder offers.
Connections Type
You do not need to connect many wires just so you could view that television program that you have been anticipating nor do you need a whole lot of space to jam pack all those wires so that you could finally record a video from your camcorder. You should keep an eye on the connectivity, like the composite S-video and the composite video.
Of Course, The Price of The DVD Recorder
Remember that you are buying this equipment because you want yourself to be entertained and divert your attention from all the stresses that you have been experiencing for the entire month or week, or even just a tiring day at the office. So, buying one should not add burden to your already problematic life. There are many affordable DVD recorders in the market that serve your needs really well. However, it is very important that you consider the fact that the quality is not compromised by the price. You could always look for one that suits your need in a lesser price, so, do not choose those that offers many features that you find unnecessary and are just a nuisance.
DVD recorders give you and your family the pleasure of relaxing and bonding together after a week full of stress and rush. It does not only allow one to watch anything recreational and entertaining over the television without the need of constraints of TV schedules, it also allows one to repeat watching a particular movie or video over and over again. In this modern world where inventors will always feed us with anything that is new and is in the hype, this household equipment will always remain a household name, and it has proven to be really indispensable through time.