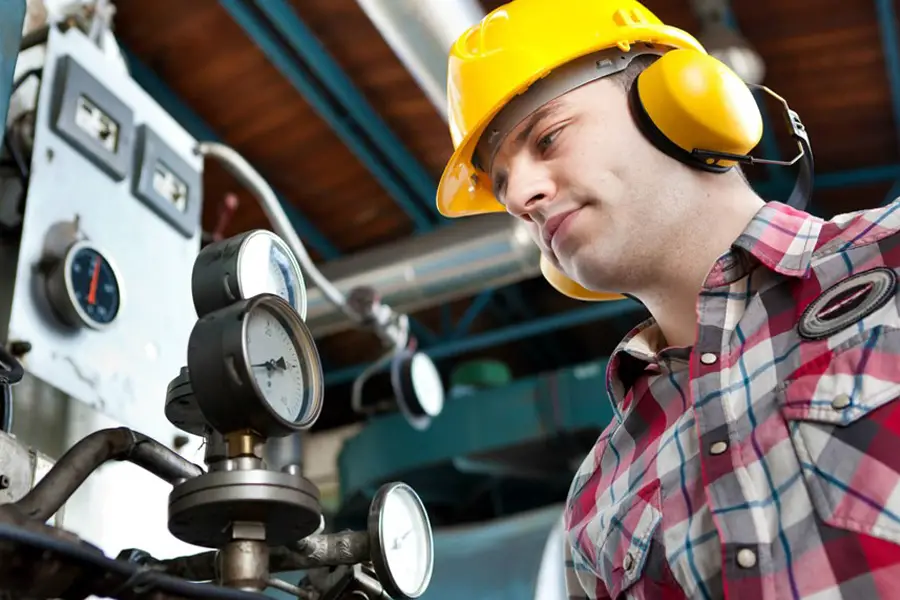 Ear Protection Reviews
It's a fact that you can loose your hearing due to prolonged and hazardous noise levels. This can absolutely be prevented with ear protection devices. There is so much innovative technology out there today, that not only are these protection devices safe and comfortable, they also have added perks like music, hand controls that allow you to customize sound levels, and so much more. One of the most important things to look for is protection that is just the right fit. If the device is ill-fitting then it can't do its job of protecting your hearing as well. Look for adjustable devices that have a snug, secure fit, and feel comfortable on your head and ears. Next, you're going to want to check out what the Noise Reduction Rating of various products. The level of protection that you need is going to depend upon what you're using the earmuffs for. Most models will tell you on the box what kind of noise activity the earmuffs are best suited for.
Most Popular Ear Protection
3M WorkTunes Hearing Protector with AM/FM Radio
3M had an older model of these WorkTunes Hearing Protectors that worked quite well, but they went ahead and reimagined them anyhow because they're so devoted to being cutting edge. This newer version has a new feature called Voice Assist allowing the user to wear the device to protect their hearing and at the same time control radio and music with the touch of a button. Bass Boost allows you to customize your experience when listening to music, so you get to hear what you want whenever you choose. With the ability to program as many as 50 stations, you definitely have the freedom to listen to your favorite tunes and genres on demand. The durability of these hearing protectors is simply fantastic. There's absolutely no way this device is going to break, even when used under heavy working conditions. Any sound that is above 85 decibels will be automatically cancelled, making your ears safe at all times, and allowing you to hear your music more clearly.
State of the art AM/FM radio and hearing protector in one
Plugs into MP3 or scanner
Comfortable and lightweight
The latest decibel limiter technology
– Anthony Dawson
Best Overall Ear Protection
Howard Leight
The low profile, sleek design of this earmuff from Howard Leight makes it not only comfortable to wear, but also secure thanks to the adjustable headband. It turns all ambient noise down to 82 decibels, and the volume control knob allows you to hear conversations around you or even far from you. The built in microphones are what allow you to hear low level sound, making the Impact Sport ideal for those who work in very loud environments where you still need to carry on a conversation. The Impact Sport allows you full and clear directional hearing in stereo. Whenever harmful noise levels are reached, the Impact Sport will automatically cut these sounds out so your ears get the highest quality protection at all times. Any noise that is of 82 decibels or more is effectively stopped in its tracks. With its phenomenal battery life, you're going to be amazed how infrequently you need to replace the AAA batteries that come included.
Audio input connects to scanners and MP3 players
One single volume control knob amplifies conversations and commands
Folds for easy storage
Adjustable size fits everyone with ease
– Anthony Dawson
Best Budget Ear Protection
Decibel Defense
Decibel Defense makes some of the most genius hearing protectors, and the Decibel Defense is absolutely no exception. This is the latest and greatest in earmuff technology and gives you the highest levels of protection that you can find in the industry. There are also a number of added performance and comfort features that make this hearing protector hard to beat. The dual wall design is why you're getting maximum attenuation, both high and low frequency. The pivoting cups and padded headband make these protectors ultra comfortable even when wearing them for an extra long day on the job. The design behind the Decibel Defense is meant for large-caliber and magnum rounds. That means that they can stand up tough even to the most hazardous and damaging sounds. The Noise Reduction Rating, or NRR, is 37dB; which is pretty amazing. All in all, Decibel Defense makes the most innovative hearing protectors, and this model now joins the pantheon of the latest and greatest.
NRR of 37 dB
Padded headband and pivoting cups add to comfort
Perfect for large-caliber and magnum rounds
Great high and low frequency attenuation
– Anthony Dawson
Ear Protection Buying Guide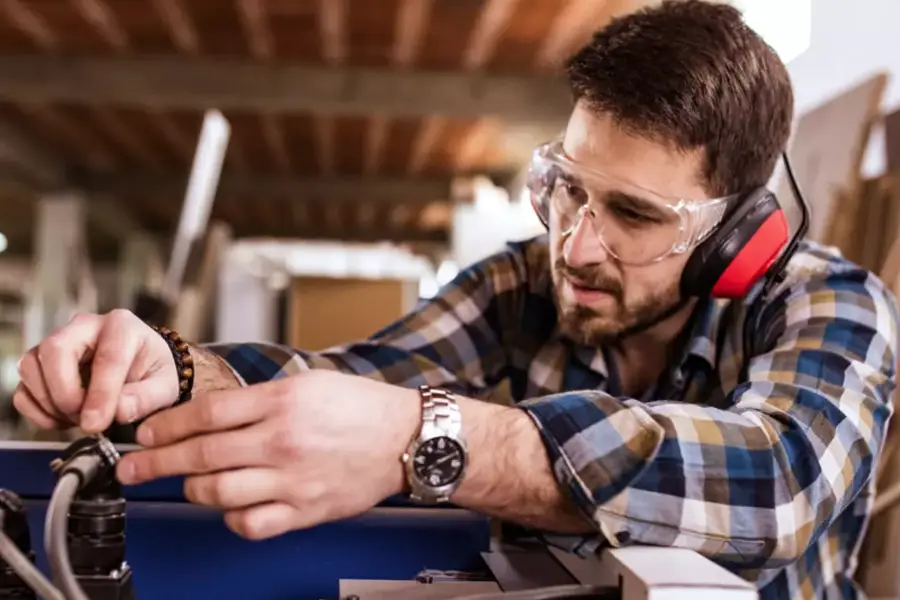 Noise-related hearing loss is a common occupational health concern. Every year, thousands of workers suffer from hearing loss due to high levels of noise in the workplace. What's worse is that workplace hearing loss in the workplace is entirely preventable with the right protective ear coverings. Workers aren't the only ones who benefit from hearing protection products; sports enthusiasts, particularly those who shoot guns, can benefit from ear protection as well.
Hearing loss is subtle and cumulative. This means you may not notice you have a hearing problem until the effects have become quite severe. Repeated exposure to sounds over 90 decibels for extended periods of time can damage the delicate structure of the inner ear.
If you work in a particularly loud environment, you already know about the importance of wearing ear protectors, and probably already do so. If you work with yard equipment, power tools, or guns, or if you ride a motorbike or snow mobile, you'll need adequate hearing protection.
Risk of hearing loss varies by individual, but anyone can be at risk. If you're regularly exposed to noises above 85 decibels, you could be at risk for hearing loss.
What is a Decibel?
A decibel is a measure of intensity of sound. The decibel scale spans the faintest sound detectable by the human ear (0 decibels) to the noise of an aircraft revving up on a runway (over 180 decibels).
The effectiveness of an ear protection device is represented by its noise reduction rating (NRR). When shopping for hearing protection, keep in mind that the higher the NRR rating number, the more hearing protection provided. Various styles and models are available, and they vary in terms of quality, effectiveness, and convenience. Below, you'll find descriptions of the most common types of ear protectors.
Hearing Protection Options
Ear protectors are designed to lower the intensity of sound that reaches your eardrum. Ear protection devices come in two forms: earmuffs and earplugs. A third option, which is basically a hybrid of sound suppression and a hearing enhancement, is also available.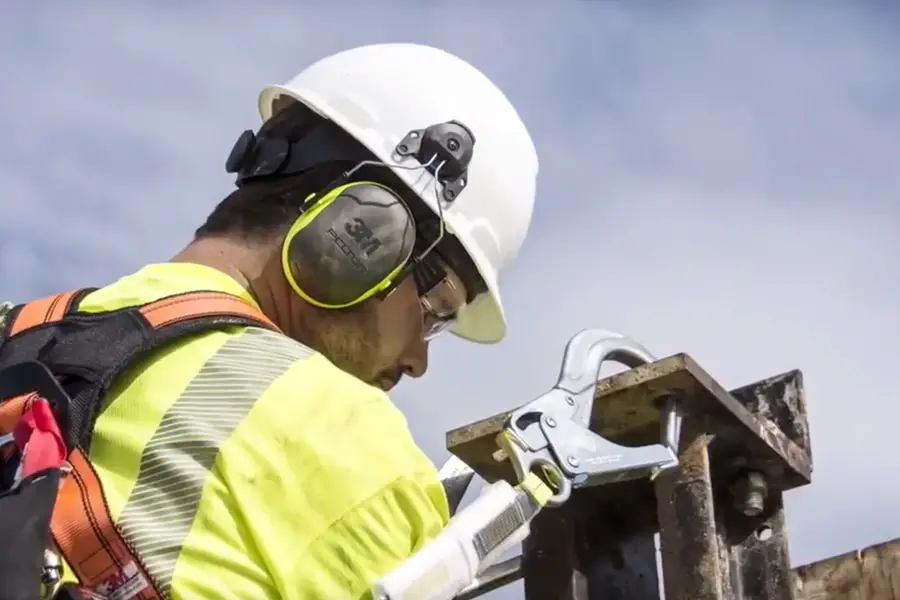 Earmuffs
Earmuffs are designed to fit over the entire ear, creating a seal that protects the ear canal. The earmuffs are held in place with an adjustable headband. One disadvantage to earmuffs is that they are difficult to place over corrective lenses or long hair. The headband also has to provide enough tension to hold the earmuffs snugly over the ear, which can be uncomfortable.
When properly fitted, both earplugs and earmuffs reduce noise by 15 to 30 decibels. The best earplugs and earmuffs are comparable in noise reduction, but earplugs are generally more effective for low frequency noise. Earmuffs, on the other hand, are better for muting high-frequency noise. Earplugs and earmuffs can be worn together; this will provide greater protection than using either product alone. Consider combining the two types of protection when noise is expected to exceed 105 decibels.
Foam Ear Plugs
This is the most basic form of hearing protection. They are inexpensive, easy to find, and easy to store in a bag or pocket. Foam ear plugs are made from a sound-attenuating material which is squeezed and then placed inside the ear canal. When released, the foam expands and fills the canal, sealing it. Foam plugs mute all sounds, so they must be removed if you want to talk to and hear others. There are several advantages and disadvantages to foam plugs:
Pros:
Inexpensive
Lightweight
Lightweight
Cons:
Dirty plugs can irritate ear canals
Can be uncomfortable for extended wear
must be removed to communicate with others
Electronic Enhancement
With an electronic enhancement, you can have the best in both convenience and quality, in the form of either an inner canal or earmuff-style device. The internal circuitry of an electronic enhancement makes it possible to hear and converse with those around you at normal conversational levels. When ambient noise reaches a pre-programmed threshold, sound is attenuated to protect your hearing.
The best quality electronic enhancements feature two microphones which allow you to pinpoint which direction a sound is coming from. More advanced models have four microphones to provide maximum coverage and a stereo-sound effect that picks up everything around you. Using an adjustable volume, you can have both enhanced hearing for subtle sounds and protection for louder ones.
With electronic enhancements, you won't need to remove your earmuffs to hear other people. Turning up the microphone volume will allow you to pick up sounds from long and close ranges. A frequency control feature allows you to choose what kinds of sounds you can hear.
Some electronic earmuffs have a radio receiver built in. Be careful not to turn the radio volume up too high, as this can cause just as much damage as not wearing any hearing protection at all.
Always remember that your hearing is a delicate gift which can't be repaired once it has been damaged. Research the best hearing protection for your particular activity, and consider not only cost, but comfort as well. Safeguard your hearing as though you could lose it anytime, and your chances of irreparably damaging your hearing will greatly diminish.