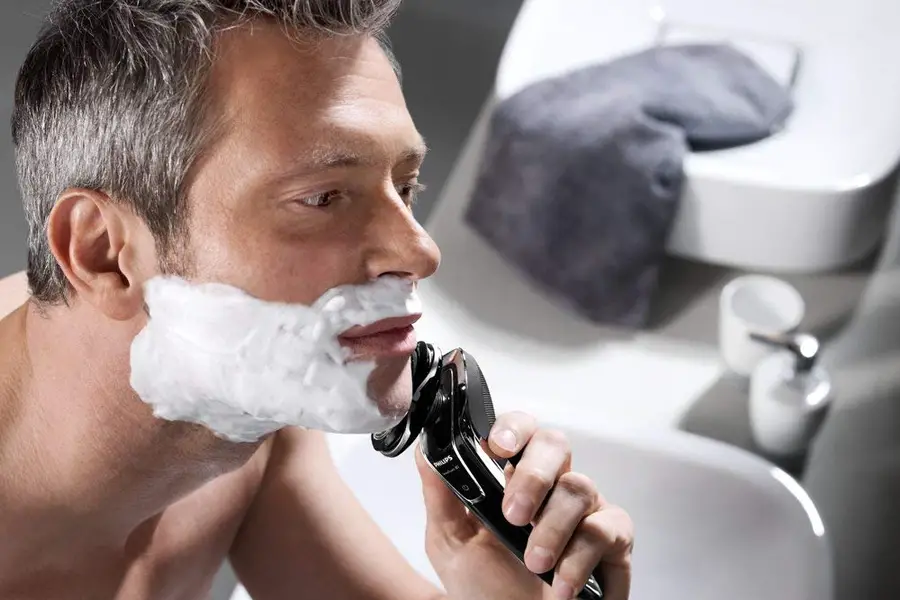 Electric Shaver Reviews
Shaving is one of the grooming steps necessary for a professional look. Stop messing with disposable razors that leave cuts and dull quickly. Electric shavers provide a close cut, a quick shave, and these shavers provide pop up trimmers to keep any facial hair looking sharp. With new technology and strong blade design, electric razors provide blades that last a long time, and create close, clean shaves.We have selected the best shavers on the market with regard to durability and providing a top quality shave. These shavers will last a long time providing a clean comfortable shave every day.
Most Popular Electric Shaver
Philips Norelco
The Philips-Norelco-AT810-Powertouch-Electric shaver has a dual precision system that effectively shaves long hairs, short stubble and everything in between. The Philips Norelco aquatic technology provides for a close to the skin dry shave or a wet shave using foam or gel. The Philips-Norelco-AT810-Powertouch-Electric shaver has flexible heads which adjust to every contour of your face automatically creating less irritation. The super lift dual action blade lifts hairs and provides close cuts creating a clean shave. The patented lift and cut technology lifts the hair allowing for cuts below the skins surface comfortably. The HQ8 replaceable heads will last about 12 months keeping a close shave with little maintenance. The Philips-Norelco-AT810-Powertouch-Electric shaver includes a pop up trimmer that allows you to trim beards, mustaches, or side burns. There is a 3 minute quick charge option for a single shave. To fully charge the unit takes around 8 hours and the charge holds for around 17 days. The shaver is washable for easy clean up and comes with a 2 year warranty.Aquatic technology for both dry and wet shaves.
Pop up trimmer for trimming mustaches, beards and side burns
Dual action blade and patented lift and cut technology for a super close shave
Cordless for shaving anywhere
3 minute charge for one shave or full charge for 2 weeks of shaving
2 Year warranty
– Anthony Dawson
Best Overall Electric Shaver
Panasonic ES8243A
The Panasonic-ES8243A-4-Blade-Rechargeable-Electric Shaver has 4 blades for a more precise cut. This rechargeable shaver can be used wet or dry. The 4 blade ultra-thin foil cutting system comes with stainless steel foil nano blades that have a 30 degree arc for the closest shave possible. There are 2 outer blades and 2 inner blades. The cutting surface of this shaver has been expanded by 32% allowing you to get more coverage with each pass. The motor has 13,000 RPM's and includes a flexible pivoting head. The Panasonic-ES8243A-4-Blade-Rechargeable-Electric shaver includes a pop up trimmer. This allows for precision trimming of beards, mustaches or side burns. There is an easy to read LCD read out for easy mode changes. The shaver includes a cleaning mode which allows for easy cleaning and washing of the shaver and blades. The battery will be at full charge in about an hour and provides for around 45 minutes of shaving. The Panasonic-ES8243A-4-Blade-Rechargeable-Electric shaver comes with a travel pouch and an AC adapter. The replaceable blades and foil will last about a year, providing a clean, close, comfortable shave for a long time with no maintenance needed.
4 Nanotech blades with arced foil for close shave
13,000 RPM motor for constant speed and a flexible pivoting head
Pop up trimmer for trimming beards, side burns and mustaches
Turbo cleaning mode for easy cleaning
Battery is fully charged in 1 hour for 45 minutes of shaving
– Anthony Dawson
Best Budget Electric Shaver
Panasonic ES8103S
The Panasonic-ES8103S-Rechargeable-Electric-Nanotech shaver has 3 nanotech blades with an arced foil for a touchable close shave. The stainless hypoallergenic blades have a 30 degree arc which provides blades cuts at its base for fine precision cutting. The 13,000 RPM motor gets the job done quickly providing a smooth, comfortable, and consistent shave. The adjustable pivoting heads follow the contours of your face and neck providing a close shave on the entire face and neck area with no cuts or nicks. The Panasonic-ES8103S-Rechargeable-Electric-Nanotech shaver can be used with a wet or dry shave providing close shaves every time. The shaver includes a pop up trimmer which provides detailed grooming for beards, side burns and mustaches. The Panasonic-ES8103S-Rechargeable-Electric-Nanotech shaver includes a turbo cleaning mode which increases the RPMs to 17,000 to clean the residue from the blade. The Panasonic-ES8103S-Rechargeable-Electric-Nanotech shaver is 100% washable and easy to clean. The cordless shaver comes with a convenient travel pouch and has replaceable blades that should be changed every 12 months for a continuous close shave.
3 Nanotech blades with arced foil for close shave
13,000 RPM motor for constant speed
Pop up trimmer for trimming beards, side burns and mustaches
Turbo cleaning mode for easy cleaning
Replaceable blades and long lasting battery
– Anthony Dawson
Electric Shaver Buying Guide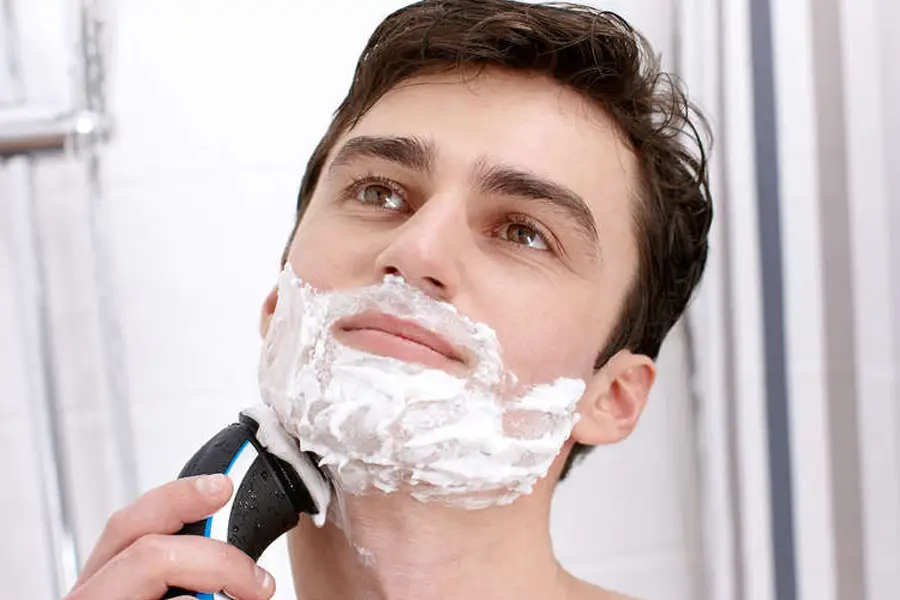 Shaving off Problems When Buying Electric Shavers
Shavers come in many varieties, but the battle between traditional and modern is also between the manual and the electric shaver. Electric shavers are very useful and popular, especially among the city-dwelling circles.
Changing blade after blade can be quite a hassle. It can also actually be more expensive in time. Electric razors don't give their users this problem. When looking to purchase an electric shaver, the buyer should look for beneficial features, including an hour's run time for charging and travel case that's easy to bring.
What are the general features of an electric shaver?
An electric shaver, unlike the ordinary one, needs to be recharged for a couple of hours to be used again. It has a permanent set of blades that don't have to be replaced after every use. It will only be replaced when it's damaged. They also last longer than ordinary ones. They allow close shave to skin with minimal skin burn or cuts. They also don't need shaving cream, skin gel, or water for a quick shave! Electric razors are a staple in the lives of those who hustle with the bustle of city-dwelling and busy mornings.
What kind of electric shavers are there?
Electric shavers are categorized in three types and uses: the rotary, foil, and wet/dry shaver. The rotary electric shaver has circular blades that are better used to follow the contours of the face or skin closely. Those who use rotary electric razors find that they can use the shaver in any direction. It also has a quiet motor, which is perfect for an early morning shave when in rush to a meeting or an early day at work. This kind of electric shaver is good for those with long and bushy hair. This is popular among those who do not shave every day, only using their rotary shaver for the tuft of thick hair growing in many directions.
The foil shaver has foils that cover the blades. The shaver works in a way wherein the hair is pulled through a foil and gets trimmed with scissor-like precision and style. This kind of electric razor is used often for sensitive skin because of its gentle approach to shaving. It cuts close to the skin. That being said, many people use this type for daily use. It has around three to four fine blades that move side to side for different angles. Because of its many blades, it is quicker and more efficient to use. The downside to this shaver is that it doesn't do well for those with long or thick hairs. It also has a loud noise that some people can find annoying, especially in the morning.
There are three types of foil shavers: single-foil, two-foil, and three-foil ones. These types are categorized according to the number of the shaver's foils or moving heads. The single-foil is for the simple shaving ritual with one head. It works well for those with medium-length hair growth and skin that is neither sensitive nor thick.
The two-foil one has two moving heads and is twice as quick and efficient as its other counterparts. It works best for those with coarse hair and sensitive skin.
Lastly, the three-foil ones have three moving heads that deliver particularly close and highly efficient shaves. They can work with medium or long hair. They are ideal for those with sensitive skin. All these features without the use of shaving cream, gel, and water make electric razors highly appealing.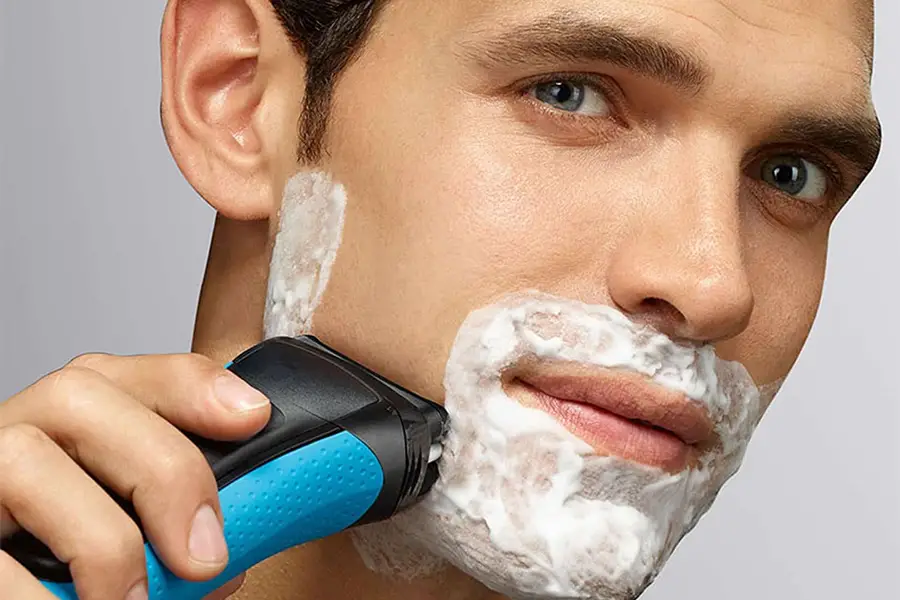 The other type of electric shaver is the wet/dry one. This type can be used while in the shower or in the bathtub. It can also be used with cream and water, with the convenience and efficiency of electric shaving. This electric razor can come in corded or cordless variety. Those who use the corded electric shavers should take care to read instructions in using them with water nearby.
Electric razors are easy to clean. All they need is a quick rinse, and they can be used again after a few minutes to dry. When using an electric razor, one should make sure that all the heads should touch the skin or the face. This is very important for those using the two-foil or three-foil ones. When the heads are not in close contact with the skin, there might be skin burns, cuts, or rashes.
Those users who want to use cream or gel when using electric razors need to be careful with the kind of lotion or cream they are applying. The user needs to remember not to use lotion or cream that are not the lathering type, as this might give the electric shaver a harder time in shaving off the hair. Buyers need to remember that the blades used in the electric razor are not like the disposable ones. Although they have replaceable parts found in many stores, it still pays to be extra-careful in shaving. The shaver should also be rinsed well after using the soap or cream. Unlike the disposable razors, they have to be cleaned regularly. For other electric shavers, there are specific instructions on cleaning that might be different from other electric types.
The buyer needs to remember to charge the shaver for 24 hours for its first use. When traveling with the shaver in the bag, the user must remember to have its protective head guard on. The buyer also needs to consider the cases that the shaver comes with. Is it bulky or easy to use? When buying an electric shaver, people should also consider the size and weight of the shaver. To avoid accidents and unwanted results, one should choose shavers with easy and comfortable non-slip grips, and shavers that are not too heavy or big to carry around. Also, buyers should consider the length of the cord and whether it would be a hassle to bring for travelling or whether the corded one is more efficient but expensive.
Electric razors are generally more efficient than the disposable ones. They are also good investments that pay-off, considering they last longer and are more durable.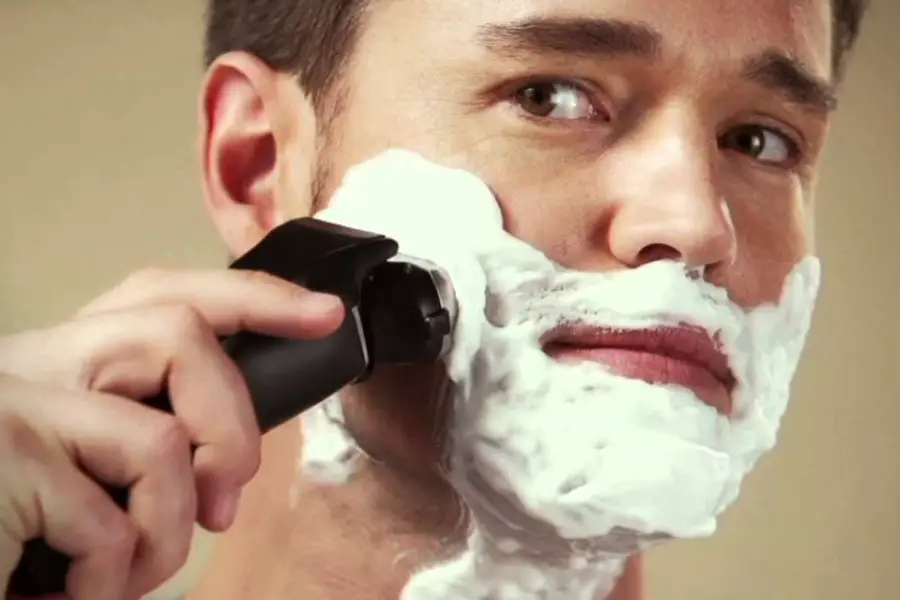 Product review for electric shavers
Purchasing an electric shaver is an investment in a tool for maintaining your hygiene and appearance so it makes sense that you want to get the one that is going to be the best fit for you. It must do all of the things that you need in a shaver while being comfortable and easy to use. In addition to these, it must be a good value for the cost. Finding the best shaver can be a challenge if you don't have a favorite type already. This guide will help you to avoid confusion and the frustration of not knowing where to begin by providing you with a few simple tips that will help you to know exactly what you are looking for in an electric shaver.
Determine your beard type
The type of beard that you have has a tremendous impact on the type of shaver you should purchase to get the best results. If you have thick facial hair, forget the low end electric shavers. They won't be up to the task, or may work well for a few weeks and then give out on you. You need a strong, good quality shaver that is designed to handle a heavy beard.
For finer beards, the lower end shavers are a less expensive option and so long as you go with a middle range on the pricing, you can end up with a durable shaver that can handle the job.
Types of electric shavers
There are several different types of electric shavers. There are also two designs that perform differently than one another. Foil shavers are recommended for thicker beards because they allow you to apply more direct pressure in order to successfully shave the beard. Rotary shavers are the types that require a circular motion when shaving. They will work the best with beards that are of a light to medium thickness.
Although there are some exceptions to this, it usually proves to be the case.
Wet shaving is preferred by some because it provides a more comfortable shave. Some others prefer to shave dry as it is much faster, but one is just as good as the other, in the end it is simply a matter of preference.
Electric shaver size can matter
There are occasions when taking a full size shaver along may be impractical. There are many quality travel shavers on the market. It is important to make sure that the one you pick is satisfactory for the job. This is a time when it pays to get online and check out the customer reviews in order to find a small sized shaver that will deliver a good shave.
For a compact shaver that is easy to take on business trips or vacations, there are several different brands, styles and sizes available. Although the smaller shavers will not be likely to hold up to years of daily use, they are convenient for short term use. As with any electric shaver, even travel shavers, make sure that it is a design that will work for the type of beard that you have.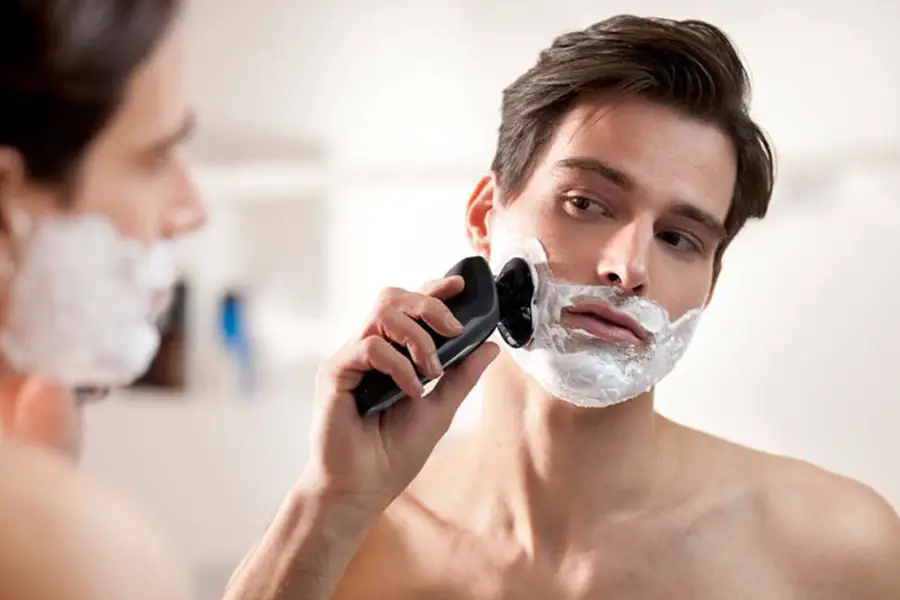 The importance of brand names
We're not promoting any certain brands here, but it is good advice to stick with the better known brands. In general, off brands that are not popular remain so for a reason. If you don't believe it, just go online and search through the customer reviews. There you will find the opinions of consumers who will tell you about their personal experiences and whether or not they recommend the product for others. This is also recommended for finding out what others have to say about specific electric shavers they have purchased and used. It can help you get an idea of what you can expect in terms of performance.
A variety of electric shaver features
The majority of electric shavers come equipped with pop out trimmers for dealing with longer hair and trimming sideburns. Some of the better shavers have a quick charging feature that allows them to recharge quickly and last longer in between plug-ins. It is standard for the first charge to take between 60 and 90 minutes for a full charge. The better shavers offer around 45 minutes of shaving time before requiring a re-charge.
What to look for in an electric shaver
One of the most important things to look for in an electric shaver is that it is a design and size that will work best for your beard type. If you frequently trim your sideburns and any long hairs that appear, opt for one that includes a pop up trimmer as well. Remember that the more well known brands have been in business because they produce high quality products. Although they may cost more than some of the lesser known brands, the benefits in performance and durability will make up for the price differential in the long run.
Look for a shaver that includes a money back guarantee if for any reason you are not happy with the product. They should grant you a 30 day trial because this is the length of time it takes for your skin to adjust to a new shaver.
The standard warranty offered by most reputable electric shaver manufacturers is two years. It is also a good idea to check for any exclusion on the warranty as some warranties are more thorough than others. If you are considering purchasing one that doesn't you may want to read the customer reviews on the product to find out if there is an issue with its durability.
Conclusion
When you know what it is that you're looking for, finding the ideal shaver becomes a much easier task. Well known brands with a good reputation for providing high performance and which have a reasonably generous warranty are the safest bet. The cost of purchasing one of the higher end electric shavers is compensated as they tend to last longer than the lower priced shavers. Whether searching for a standard size for at home use or a travel shaver that is lightweight and compact for carrying, the same rules apply.