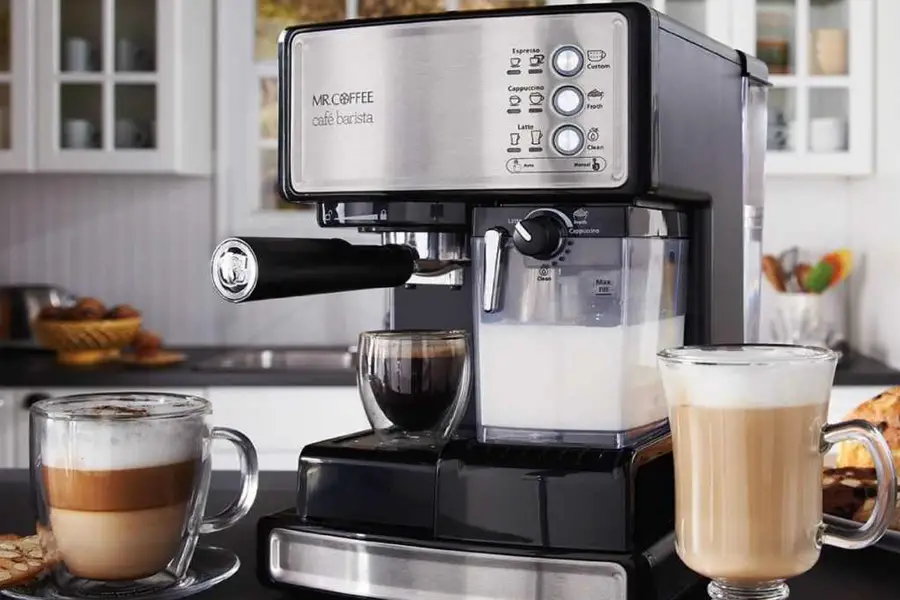 Espresso Machine Reviews
If you enjoy a shot of macchiato or cappuccino then an espresso machine for your home might be in order. There are two basic types of espresso machines on the market, the pump and the steam. The pump is pressurized. The hot water is pumped over the espresso grinds to produce a high quality cup of espresso. This is considered higher end and is best if the machine will be used for entertaining because you can make unlimited quantities of espresso. The steam driven espresso uses boiling water and steam to create an espresso. The machine can produce one carafe, which is about 4 cups of espresso. Then the machine must cool down before more can be made. We have reviewed the best pump machines on the market to recommend which espresso brand machine will be right for your needs.
Most Popular Espresso Machine
DeLonghi EC702
The DeLonghi EC702 Espresso Machine is a great machine at a very reasonable price. It is made of stainless steel construction and has a patented dual function filter holder. This produces a perfect froth every time. The 15 bar pump feature creates a pressurized brew that preserves the rich flavors of exceptional espresso. The self priming operation creates a machine that is easy to use. The DeLonghi EC702 Espresso Machine also has two separate thermostats which allow for the water and steam to heat separately and be separately controlled. This produces richer flavor and stronger brews. The machine accepts either pods or freshly brewed espresso grinds. The 1.3 liter (44 ounce) water tank allows for many cups of espresso to be shared with friends and family. A few of the bells and whistles include a warming cup tray, and anti drip design and an on/off indicator light.
15 bar pump pressure
2 separate water temperature controls
Use pods or fresh ground espresso
Stainless steel construction
Self priming operation
– Anthony Dawson
Best Overall Espresso Machine
Breville
The Breville Café Minuetto Professional Thermoblock Espresso Machine is a high quality pump espresso machine for home or professional use. The motor is 1600 watts and with a 15 bar high power pump pressure you get reliably rich espresso every time. The machine can use pods or freshly ground espresso. For the richest flavors, grind your beans at home. It will produce a richer more authentic flavor than espresso beans that have been purchased pre ground. The The Breville Café Minuetto Professional Thermoblock Espresso Machine has a thermoblock heating system that produces hot delicious espresso, lattes and cappuccinos. The cup warmer is very useful and makes for a better espresso experience. The machine has a 1 liter water tank, which makes several cups of espresso at a time. It also includes the self-priming feature making it easy to use. The espresso machine comes with a 1 year warranty.
1600 watt motor
15 bar pump pressure
Thermoblock heating system
Uses pods or fresh ground espresso
1 year warranty
– Anthony Dawson
Best Budget Espresso Machine
DeLonghi EC155
The DeLonghi EC 155 Espresso Machine is a pump driven machine with a patented swivel froth handle. The froth handle creates a perfect crema for latte's and cappuccinos. The DeLonghi EC 155 Espresso Machine offers the use of either pods or grinds so you chose the kind of espresso you like the best. It has self priming operations, which make it easy and fast to use. Whether you are looking for a cup of morning Joe or entertaining your friends, this is a great espresso machine for everyday use. The DeLonghi EC 155 Espresso Machine has two temperature controls which allow for separate controls for the steam and water. The 15 bar pump gives you a perfect espresso every time with rich authentic flavors. The removable water tank makes it easy to refill for extended use. The DeLonghi EC 155 Espresso Machine has a long lasting stainless steel construction. The machine is easy to clean and small enough to leave on the countertop for daily use.
Pump espresso machine
Use pods or grinds
Self priming operation
2 Thermostat control for perfect temperatures
15 bar pump for authentic flavors
– Anthony Dawson
Espresso Machine Buying Guide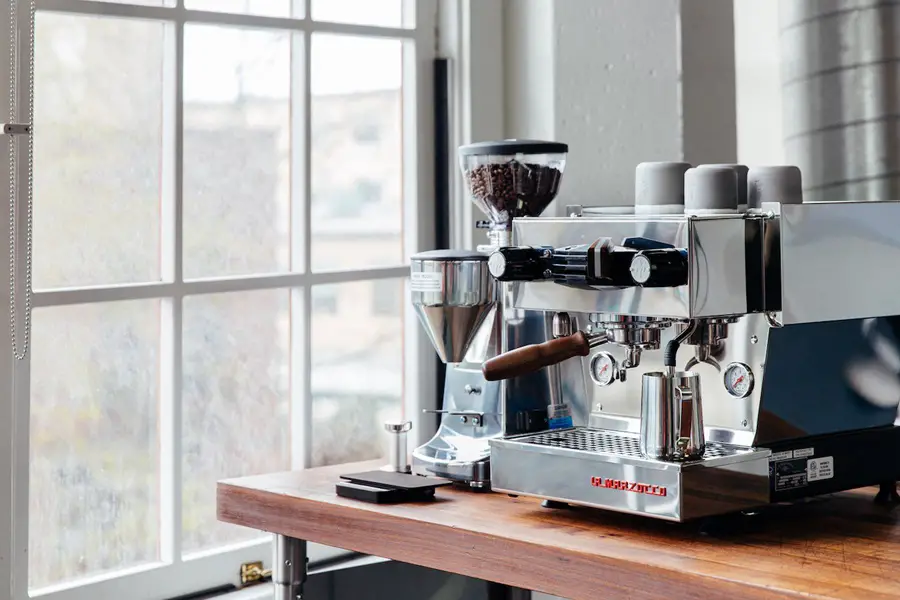 Coffee has been a part of our everyday life. A good cup of coffee can jumpstart your day and prepare you for a busy day ahead.
It is no longer enough to have a regular black coffee every morning. Espresso machines has grown increasingly popular with the proliferation of coffee shops. Espresso coffee is mostly blended from several kinds of roasts to form a bold and intense flavor. Espresso shots are usually used as a base of many of the best selling coffee drinks like espresso macchiato, espresso con panna, café breve, café latte, cappuccino, and café Americano. Thanks to great espresso machines, you can now maximize your coffee-drinking experience.
People no longer drink coffee for the sole purpose of being awake and alert. Many people drink coffee for pleasure and to have a great gourmet experience.
Purchase Consideration
Whether you want to enjoy a good espresso at home or you are planning to open a small coffee shop, the key to producing great espresso is in choosing the right machine to use. There are many coffee machines available in the market today. Here's what you should consider when choosing the right espresso machine:
1. Durability
In choosing the right coffee machine, you should look at its construction and design. Choose the machine that was built using high quality materials and was designed to last for a very long time.
2. Features
Study the features of the coffee machine that you have always wanted to buy. It is great to choose those with adjustable steam wands because this will allow you to turn your espresso into a macchiato or cappuccino. Also, choose an espresso coffee machine that has many removable parts so that it will be easier for you to clean and maintain it.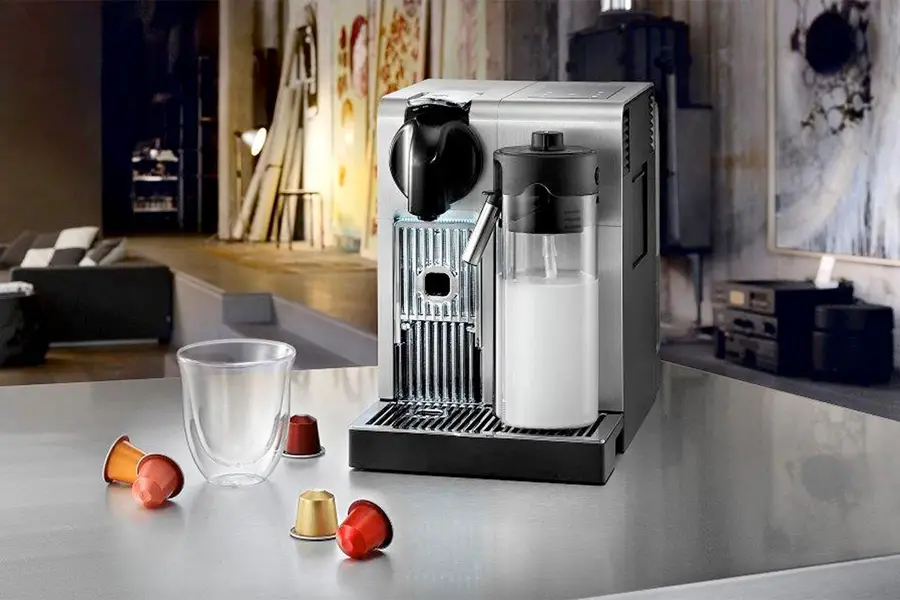 3. Performance
Espresso machines that use bar pump pressure to brew the espresso are more preferable as they produce home-made espresso which has the same taste as the commercial espressos.
4. Parts should be replaceable and easy to find
Always choose a machine that has replaceable parts. Check if the parts are easy to find. This will allow you to easily replace a part whenever it malfunctions.
5. Safe to Use
It is essential to consider your safety when choosing an espresso machine. A machine that has a polarized plug is generally safer. It is difficult for children to plug it in, reducing the possibility of accidents and electrocution.
Best Coffee Machines in the Market
There are many quality espresso machines in the market today, but here are the best coffee machines available: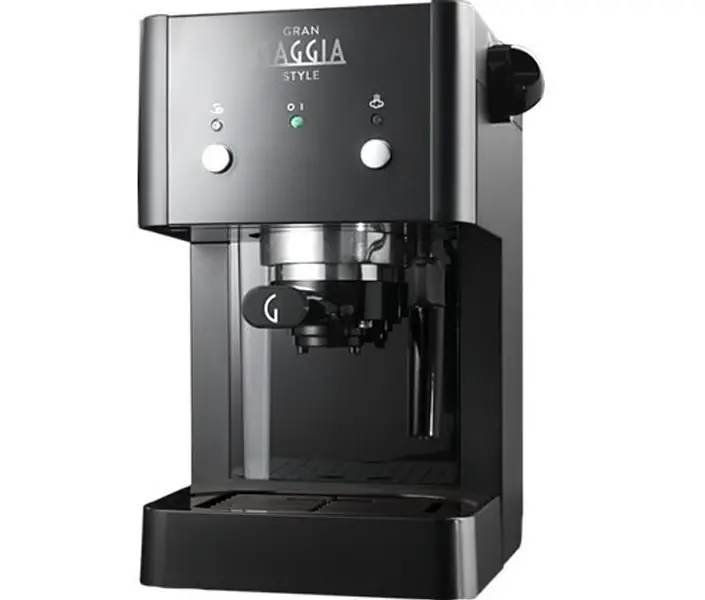 Gran Gaggia
Gaggia is one the most trusted espresso machine brand. The Gran Gaggia has a compact design. It is sleek and stylish. The Gran Gaggia has a compact stainless steel exterior that is perfect for preparing Italian espresso. The Gran Gaggia is also available in different colors –red, gray, black, and white.
The Gran Gaggia is designed to produce great espresso. It has the latest crema perfetta filter holder. This machine is made to produce perfect and delicious cream coffee.
The Gran Gaggia consumes less electricity than most coffee machines. It helps you conserve energy. It also has an integrated heated element that is designed to make sure that coffee glasses and cups are pre-warmed. Pre-warming a cup will ensure that your espresso will stay hot for a longer period of time.
The Gran Gaggia has a classic milk frother that produces delicious and beautiful milk froth for a latte, macchiato, or cappuccino. The Gran Gaggia also has ESE or Easy Serve Espresso pods and pressurized filter holder that creates perfect crema.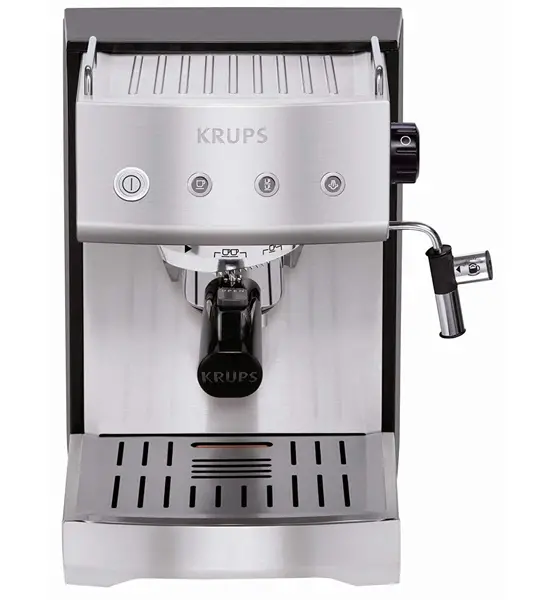 The Krups XP5280
The Krups XP5280 is one the best espresso machines in the market today. It enables anyone to be an expert barista in just seconds. It has programmable features and it is user friendly. The Krups XP5280 has been a popular choice for consumers who want to entertain visitors and make great espresso at home. It has a beautiful stainless steel design and it really makes delicious and superior tasting espresso.
The Krups XP520 has a 15 bar pump and thermoblock that ensures optimal temperature control. Because of this, pre-warming becomes faster. It also creates cappuccino, lattes, macchiato, and other milk based coffee drinks with its multi-directional frothing nozzle that is easy to clean. It has a precise tamping system that compresses coffee grounds and it has a detachable water tank. The machine is also programmable with its easy to use push button feature. The machine is easy to maintain and it comes with a 2- year warranty.
You can program specific settings on the machine so you can do other things while waiting for the latte or cappuccino. It is easy to clean and each cup of coffee tastes like it was prepared by a real barista.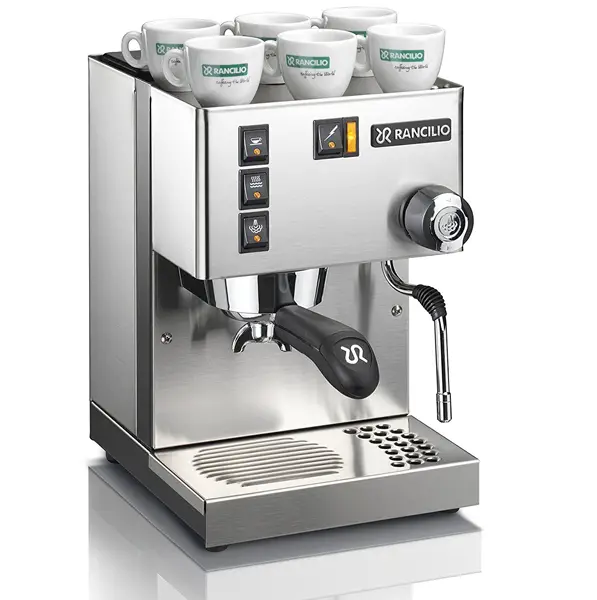 Rancilio Silva V3
The Rancilio Silva is one of the best-selling coffee machines. It is known for its superior performance and sturdy construction. Its exterior casing, drip tray, and drip pan are made of premium quality stainless steel.The Silva has steam capacity that is unparalleled by other espresso machines at this price and size. It has the same kind of portafilter used in commercial machines. This means that it produce the same high quality espresso served in your favorite coffee shops.
The Silva has a boiler that is made of marine grade brass. This means that this espresso machinehas matchless durability. The Silva can also preheat up to six coffee cups. The cups are heated from the residual heat of the machine boiler which means that it does not consume additional energy. It also has a hot water dispenser and an articulating steam wand. The Silva also is easy and safe to use.
The Rancilio Silva is sleek and can perform far better than other home espresso machines. Buying this machine will ensure that you become the best home barista in your neighborhood.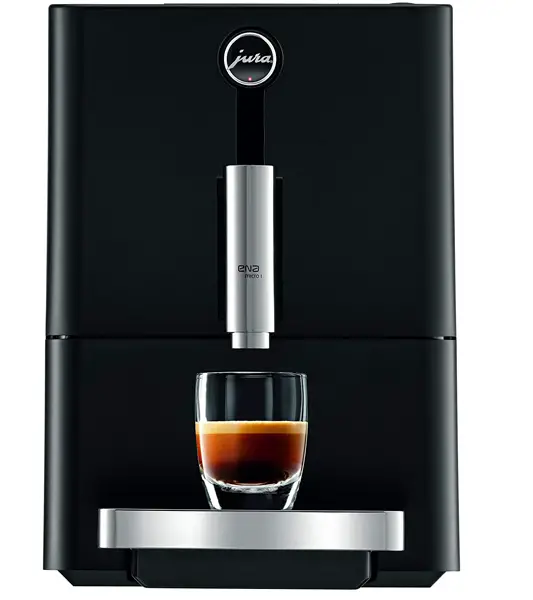 Jura Ena Micro 1 Automatic Coffee Center
The Jura Ena Micro 1 is an ultra compact coffee machine that delivers a cup of delicious and superior-tasting espresso. It takes your coffee drinking experience to a higher level.
The Jura Ena Micro 1 Automatic Coffee Center has a touch screen interface that is simple and easy to operate. You can program different cup sizes and select from different dosage levels to brew the perfect espresso cup. It is also energy efficient as it automatically goes on energy-saving mode after 5 minutes and automatically turns off after 2 hours.
This machine might be small but you will be surprised with what it can do.
Conclusion
There are many high quality espresso machines available. By choosing the right machine, you will be able to produce great tasting espresso and avoid long lines at a coffee shop. You can have a great cup of macchiato or cappuccino at the comfort of your home.