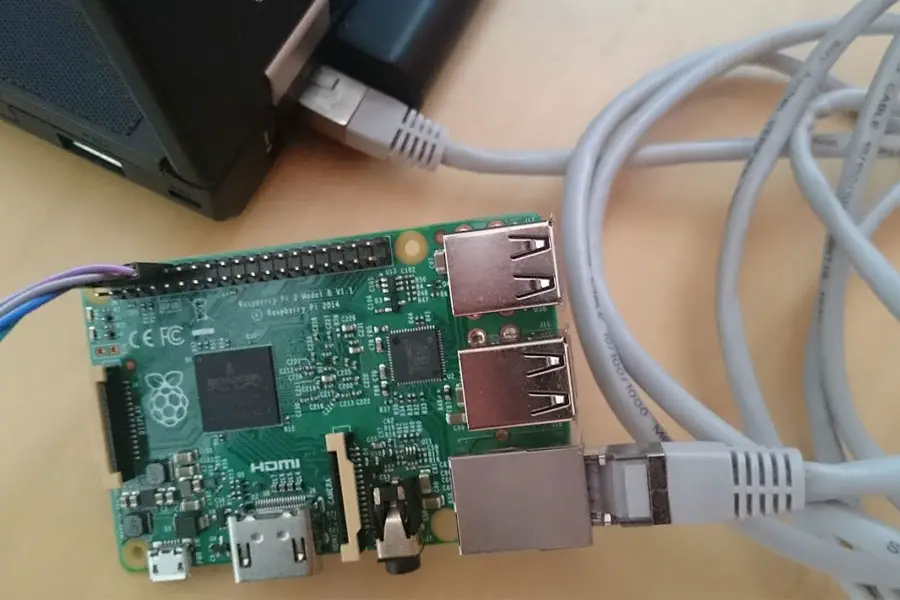 Ethernet Card Reviews
If you're looking to get the most out of your wired internet connection, replacing your network card is your best bang for the buck. You don't have to be a computer genius to install a network card and the benefits of upgrading are more than worth the few bucks they cost. If you're a gamer, or you have a computer that is a little past its prime, this is the perfect way to give it the extra juice to run faster. Computers come with a network card installed when you take them out of the box new, but they are often slower than a gigabit network adapter. Fast internet connections in the home are expensive so be sure you're getting the most out of what you're paying for.
Most Popular Ethernet Card
Intel
This genuine Intel desktop network adapter is sure to be high quality with the name that everyone knows and trusts. This gigabit network interface is built for high speed wired LAN connections with data transfer rates of 10/100/1000mbps. It is capable of duplex mode allowing speeds up to 20/200/2000 Mbps and also capable of 9k byte jumbo frame transfers for ultra-performance. It includes the Intel network adapter chipset and a low profile bracket for different configurations. This adapter increases performance while decreasing CPU usage for lower power consumption. Sleep mode allows reduced power consumption while the system is not in operation.
This Intel network adapter is automatically compatible with ethernet, fast ethernet, and gigabit ethernet networks. It works with a variety of windows configurations as well as other operating systems. Dynamic tests automatically report network problems such as cable error and automatically compensates for cable issues. Simple installation and setup takes only moments and includes CD and simple instructions packet. Customer support from Intel is available 24/7 online or by phone for troubleshooting or installation help.
Lifetime limited warranty directly from Intel
High performance and reliable
Increased performance with less CPU use
9k byte jumbo frame payload transfer
Low power consumption and operation costs
– Anthony Dawson
Best Overall Ethernet Card
TRENDnet
Trendnet has been building on an already reliable reputation for several years and this product is the same great quality. This unit features a single port for a wired connection with 10/100/1000 Mbps auto negotiation and auto MDI-X. Built-in first in first out buffers of 8k/64k reduce overhead of memory transfers. This Trendnet adapter card supports full duplex mode allowing data transfer rates to double to 20/200/2000.
Simply plug and play with windows auto-detect setup wizard making installation a breeze. This card works with windows 8.0 and older configurations as well as other operating systems. This is a full sized card, and it doesn't come with the low profile adapter needed by certain desktop models. Trendnet technical support is available 24/7 via online or telephone for any issues installing this card.
Reliable performance at a low price
Plug and play operation in most cases
Supports jumbo frames up to 7000 bytes of payload
Faster transfer speeds
Easy to install includes Trendnet installation disk
– Anthony Dawson
Best Budget Ethernet Card
TP-Link
This TP-Link network adapter has created a name for itself based on value and performance. The features on this network interface card are quite impressive for the price it is offered at. 10/100/1000 Mbps auto detect with half duplex mode capable of 20/200/2000 Mbps. Flow control for full duplex mode and backpressure for half duplex mode make operation smooth in either mode. Capable of 4k byte jumbo frame payload this card has less of the bells and whistles and more of the basic necessities. Support power down and sleep mode cuts power consumption down to 1 watt while sleeping. Wake on Lan is another power saving feature that this card has to offer.
This network adapter works with all windows XP and newer versions 32 and 64 bit versions. It also works with Linux, Mac and other operating systems. This card comes with a low profile adapter and a mini CD to make installation a breeze.
Reliable network adapter for a budget price
Great performance
Power saving features control power consumption
Low profile bracket included
Operates with many operating systems
– Anthony Dawson