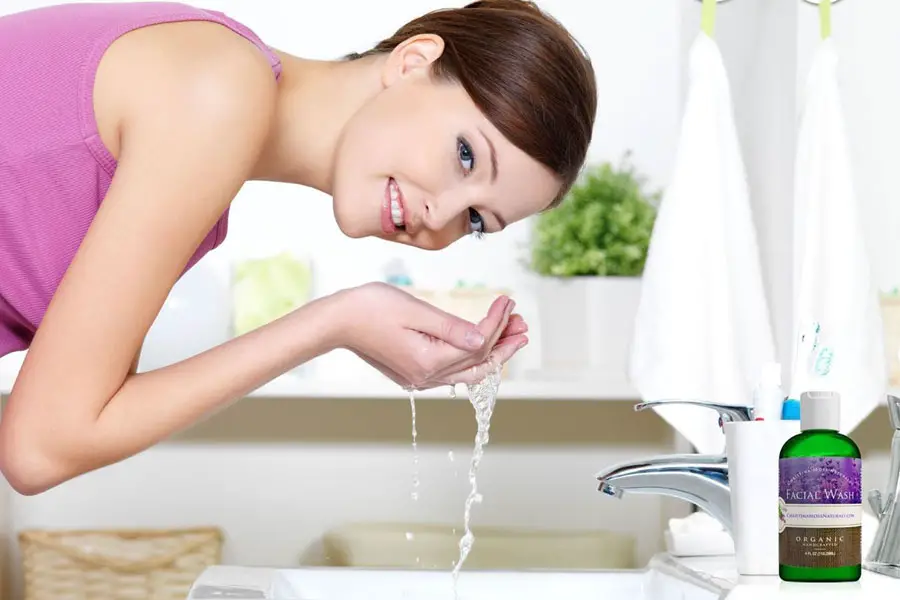 Facial Cleanser Reviews
In today's world, women glob a lot of things onto their faces; serums, sunscreen, makeup, blush, toners, and much more. When the skin gets too bogged-down, clogged pores result, and this can lead to a whole host of problems, the most common of which is acne. There are so many different facial cleansers on the market that claim to do a number of things, and that makes it quite hard to choose one for your own particular skin. There are problem-based cleansers that are designed to combat redness, acne, wrinkles, dry skin, combination skin, baby skin, etc. It seems like the days of good old "soap and water" are no more. There are even specialized cleansing brushes and sponges that help to lift dirt and exfoliate the skin at the same time. With all of the confusion, it's best to first ask yourself what is the main quality of your skin. Are you sensitive? Do you have acne? Is your skin dull? Once you've come up with that, it will be easier to walk down the aisles of your drug store without being completely overwhelmed.
Most Popular Facial Cleanser
Philosophy
Everyone's fascination with skin care is growing, and it seems like the cleansing process is growing with it. Thanks to popular asian methods of skin care that require up to thee steps, and a number of products, just to cleanse the skin, the mania seems to be expanding everywhere. What makes Philosophy such a unique company is that they're geared toward simplicity. Even the names of their products are meant to be elegant, straight-forward, and no nonsense. Purity Made Simple claims to be a one-step cleanser that does everything you need, without all the fuss. In just one bottle, you're getting everything that is required to lift dirt and makeup, as well as excess oil. There are a number of natural, powerful essential oils in the cleanser, as well as more traditional cleaning agents that really get under the skin. Just a small amount goes a long way with this cleanser, and it's possible that after a week or so you'll start to experience the real purity that it's named after.
Use a quarter sized amount and massage for 30-60 seconds
Deep cleans pores and lifts makeup and pollutants
Fragrance-free
Natural oil extracts moisturize the skin
– Anthony Dawson
Best Overall Facial Cleanser
Olay
Olay is, of course, a very trusted name in skin care, and here they're offering an affordable version of a much more expensive cleansing brush that is creating a lot of buzz in the skin care world. The Pro-X Advanced Cleansing System works to thoroughly remove dirt and toxins from your skin while gently exfoliating and increasing radiance. It was designed by a team of Olay scientists as well as dermatologists, and has proven just as effective as that other $200 skin cleaning brush. There is a 2-speed rotating brush and handle, so you can customize how intense the spinning is. When used in conjunction with Olay Professional Pro-X Exfoliating Cleanser, this can really reveal a whole new layer of your skin, thanks to the micro bead formula. The brush is a fantastic tool to ensure that you rid your face of all makeup, dirt, and oil, thus leaving it perfectly clean and ready to receive hydration. For a fresh, smooth, refined appearance, the Advanced Cleansing System is a must-have addition to your skin care routine.
2 speed rotating brush
Deep clean and gentle exfoliation
Works well with Pro-X Exfoliating Renewal Cleanser
Leaves the skin clean, smooth, and refreshed
– Anthony Dawson
Best Budget Facial Cleanser
CeraVe
Ceramides are important lipids in the skin the protect its barrier and keep it moisturized. CeraVe is one of the best products for sensitive, dry skin that is in desperate need of ceramide restoration. This foaming facial cleanser is gentle and effective at removing makeup and toxins from the skin. Foaming cleansers tend to be more effective than lathering cleaners because they more deeply penetrate the skin, and this formulation from CeraVe is no exception. It is a completely non-irritating cleanser that keeps the moisture balance of your skin intact, while also replenishing it with rich ceramides and hyaluronic acids that boost moisture. What you get here is an effective product that is completely non-comedogenic, non-irritating, and created by trusted dermatologists. It's rare to find something that cleans and replenishes the skin at the same time, but CeraVe has found a way to make it happen.
Balances and replenishes in one step
Restores skin's natural barrier function
Rich in ceramides and hyaluronic acid
Non irritating
– Anthony Dawson
[/su_column] [/su_row]
Facial Cleanser Buying Guide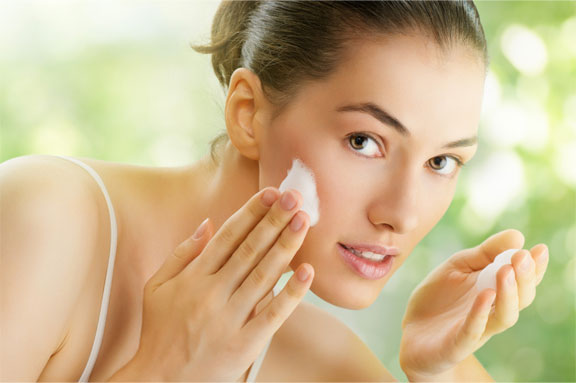 Facial cleansers are specialized formulas that can help to deep clean and nourish the delicate facial skin without making it too dry or oily. Regular hand and body soap can dry the skin on your face and cause discomfort, irritation and premature wrinkling. It simply is not designed for facial use. Finding the product that contains all of the right ingredients and none of the wrong ones can be a time consuming venture, or one of trial and error. You can avoid wasting time and money by following the tips that are provided in this guide. It will help you to narrow your search and find the facial cleanser that will work the best for your skin type without going through the process of trying several different products.
Figure Out Your Skin Type
To complicate matters further, there are 5 different skin types which include normal, sensitive, oily to normal, dry/sun damaged and dry to normal. Genetics can play a part in your skin types as well as diet, hormone levels, medications that are taken and stress levels.
Here Is How to Determine Your Skin Type
Wash your face, allow it to thoroughly dry, and then place a few pieces of rice paper or tissue paper on different areas of your face. The paper sticks to oily places and turns translucent. When the paper does not stick to any areas, your skin is most likely dry in these areas. If the paper sticks in the areas of the chin, nose and forehead, you have combination skin, which is the most common.
Oily Skin
tends to be shiny and is characterized by enlarged pores and a tendency towards developing blackheads and other breakouts because of an overproduction of oil from the sebaceous glands.
Your skin type has a lot to do with the kind of facial cleanser that will work best for you. Oily skin requires the use of cleansers that do not contain heavy moisturizing ingredients that can increase oiliness and cause breakouts. Astringents can be helpful in helping to decrease the amount of oil on the skin.
Dry Skin
is usually characterized by a tight feeling after washing and may tend to develop flaking of the facial skin in extreme cases. There is an under production of oil in cases of dry skin. Using soap based products can aggravate the condition and make matters worse.
Sensitive Skin
has a tendency towards being thin, delicate and is characterized by small, fine pores. It can be accompanied by blotchy patches, redness and itchiness. This is made worse by products that contain chemicals and perfumes which can cause further irritation.
Sun damaged skin or aging skin tends to be characterized by a tight feeling, often with broken capillaries and a leathery texture. The skin may sag and show evidence of a loss of elasticity and tone.
Assessment of Any Skin Issues
Some people have a tendency towards developing problem areas due to overly dry or oily skin in areas which can contribute to the development of acne, blackheads or other types of facial skin infections. This can be compounded by sensitive skin that is easily irritated by some cleansing products that others would have no problems with. All of these factors must be considered when purchasing facial cleansers. Finding a formulation that provides for the care and nurturing of you particular skin type and that also addresses any additional issues is vital.
Different Types of Facial Cleansers
There are a few different formats for facial cleansers. Foaming liquids, exfoliant scrubs, non-foaming liquids and gels. The type that you select depends mostly upon your personal preference in addition to your needs based upon skin type and condition. The formulation is the most important aspect of selecting the best product for cleansing your face. The ingredients must be adequate to provide thorough cleansing without aggravating any preexisting conditions that you may have.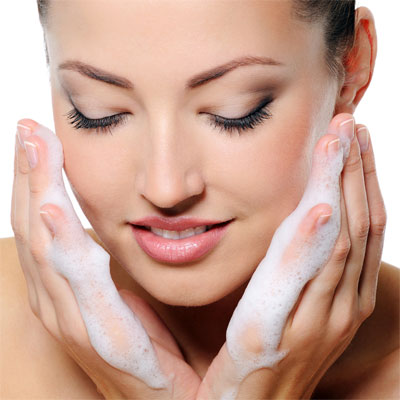 What to Look for in Facial Cleansers
Normal to Oily Skin
For normal to oily skin, a facial cleanser that is formulated with soap free and oil free ingredients is recommended. Look for products that do not contain heavy moisturizers, but rather light, water based moisturizers, and an astringent to help dry up any problem oily areas for longer periods.
Normal to Dry Skin
Normal to dry skin requires soap free, oil free cleansers that contain a creamier blend of ingredients that are also free from chemicals and perfumes because these can cause irritation in dry skin.
Normal Skin
Most soap free cleansers with water based moisturizing agents that are made from natural ingredients are recommended for normal skin types with few to no problem areas such as blemishes and skin infections.
Sensitive Skin
Natural ingredients that leave out chemicals and scents are the best for sensitive skin types. Gentle water based moisturizers without the inclusion of astringents or exfoliants are recommended.
Sun Damaged or Aging Skin
Special considerations are necessary for sun damaged and aging skin types. Facial cleansers should contain ingredients such as retinol, which help to reduce the sagginess, lines and wrinkles that have formed due to damage caused by sun damage and/or the aging process. Products containing alcohol or caffeine as additives can also help to firm the skin. The addition of creamy moisturizers can also help to decrease the appearance of wrinkles and lines in the skin.
Conclusion
Granted there are hundreds of choices available for facial cleansers. Some are better than others because of the quality of ingredients that are used. The choices are narrowed greatly by considering products that are formulated for your specific skin type and those which contain ingredients that address any special skin conditions that you may have. The facial cleanser that you select will have an impact upon the general health and appearance of your skin, so it is important to be picky about what you choose to use in your skin care regime. By simply following the tips and suggestions found in this guide, you'll be able to more easily find a product that will give you the best results.