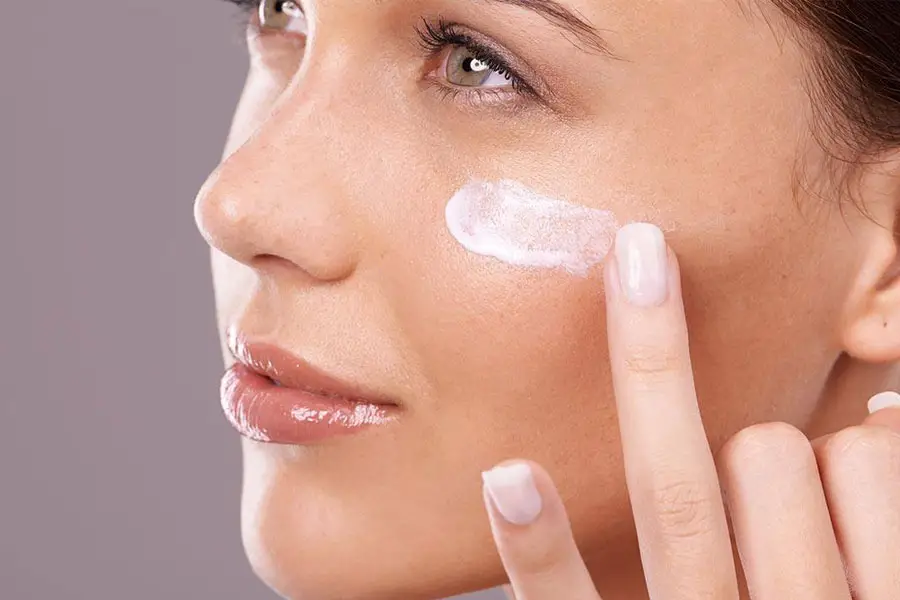 Facial Moisturizer Reviews
There seem to be as many different kinds of moisturizers on the market as there are stars in the sky, and there's a reason for that. Everyone has incredibly unique skin, and every woman is always on the hunt for that "holy grail" product that seems like it was made for her; providing the perfect level of moisture, reducing the signs of aging, and protecting from future damage. The problem with finding this perfect moisturizer is that every brand makes big claims, and will deliver results to some women, but not all. There's a lot of experimenting that usually needs to be done to find something that works great with your body chemistry. Some women get lucky and have been successfully using the same moisturizer since college, but other women search their whole lives. This is particularly true if you have very sensitive skin that reacts to almost every product, resulting in acne, redness, dullness, etc. No matter what brand you choose, the most important thing is that you are moisturizing in the first place. This is one of the most important steps to radiant skin.
Most Popular Facial Moisturizer
Olay
Olay's products are some of the most effective you can find without a doctor's prescription, or paying a fortune at a department store. Their face creams are clinically proven to hydrate and repair, thanks to the use of vitamins and powerful niacinamide. What's fantastic about this moisturizer is that it does a whole host of things with just one product. There are 7 anti-aging benefits in one formula, and that means a reduction in fine wrinkles, increased moisture and glow, more even skin tone, pore refinement, free radical defense, and younger looking skin that is bathed in antioxidants and vitamins. That's a pretty big punch this cream is packing, and Olay lives up to its promises. The product is dermatologically tested, and won't clog your pores. And because it is oil-free and fast absorbing, its a great choice for those who are concerned with acne, aging, and dull complexion.
7 benefits in 1 daily moisturizer
Works well for Dry, Normal, or Combination skin
Repairs fine lines, dull skin, pigmentation, dryness
Contains 7X Visible Anti-aging Vitamin Complex
Made in the USA
– Anthony Dawson
Best Overall Facial Moisturizer
St. Ives
St. Ives is a great drugstore brand moisturizer that is affordable and effective for those who don't have serious problem skin. With richly moisturizing ingredients like natural proteins and safflower oil, this Collagen Elastin booster reduces fine lines and wrinkles. After just seven days of regular use, women see that their skin is more buoyant and youthful. Because of the creamy texture, dryness is eliminated and elasticity is greatly improved for softer, younger looking skin. What's fantastic is that St. Ives also offers a body lotion that is a great companion to this face moisturizer. If you want youthful skin from head to toe, then St. Ives might be what you're looking for. It's made form 100% natural ingredients that are powerful and plant-based. Glycerine helps to boost the skin's moisture in no time, and it's still gentle. The product is completely hypoallergenic and safe to use even on the most sensitive skin.
Gentle on skin
100% all natural, plant-based ingredients
Reduces the appearance of fine lines
Deeply hydrates
Visibly smoother, softer skin
– Anthony Dawson
Best Budget Facial Moisturizer
CeraVe
The skins protective barrier is the gateway between your precious face and the toxins and pollutants in the environment. When the barrier is broken-down due to dryness and abrasion, then a great deal of inflammation and problems ensue. CeraVe is currently the leader in protecting this vital barrier with the inclusion of ceramides and other rich moisturizers in their products. Their facial moisturizing lotion PM is specifically designed to give your face that extra replenishment that it needs overnight. While you're sleeping your skin is repairing itself, and that's when the rich ingredients in CeraVe's formula are working their hardest to quench your thirsty skin. This cream works especially well in conjunction with other products from the brand, such as the cleanser and daytime moisturizer with SPF protection. Help repair your damaged skin all throughout the night with the patented multivesicular emulsion technology that allows each ingredient to be perfectly time-released while you rest.
Non-comedogenic, daily moisturizer
Protects, restores, and freshens the skin
Ceramides maintain skin's protective barrier
Penetrates deep to lock-in moisture
Suitable for even the most sensitive skin
– Anthony Dawson
Facial Moisturizer Buying Guide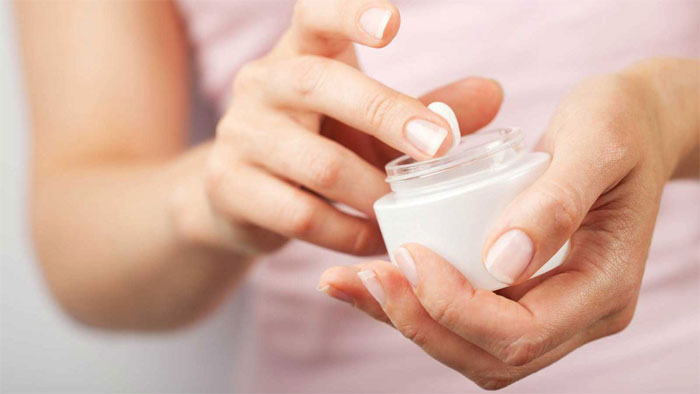 Selecting the best facial moisturizer means finding one that is formulated for your specific skin type. This can seem like an overwhelming task because of the sea of skin moisturizing products that are on the market. We've provided this guide that includes information, tips and recommendations to help you to know which types and formulations will give you the best results for caring for your unique and individual skin health.
Which Facial Moisturizers Skin Type Matters
Facial skin moisturizers are developed with specific skin types in mind and this is one of the reasons why there are so many different products out there. But this isn't a bad thing because it provides a larger selection of moisturizers to choose from that will help you find one that gives you the results you are looking for.
There Are 5 Basic Skin Types
These include normal to oily, normal to dry, sensitive skin, combination skin and sun damaged and aging skin. Each type has its own set of characteristics and requires very different types of moisturizing formulas to avoid experiencing negative results.
Normal to Oily Skin
Causes an overproduction of oil from the sebaceous glands and gives off a shiny appearance. Skin pores are usually enlarged and more susceptible to infections such as acne, blackheads and other blemishes.
Normal to Dry Skin
Feels tight after washing and is more sensitive to damage because the cells are usually undernourished and lack the moisture and elasticity that is required for healthy skin.
Sensitive Skin
Is more delicate than the other types and tends to be thinner and prone to irritation from outside elements such as sun, weather and contact with scents and chemicals often found in cosmetic products.
Aging and sun damaged skin tends to have a leathery texture, be thinner and exhibit broken capillaries. It is also usually more prone to sagginess, the development of lines and wrinkles, and has an unhealthy tone with a lack of elasticity.
Although not a specific skin type, problems in the skin such as blemishes, blackheads, acne and other inflammations may require the use of special formulations that moisturize while addressing the specific problems without worsening them.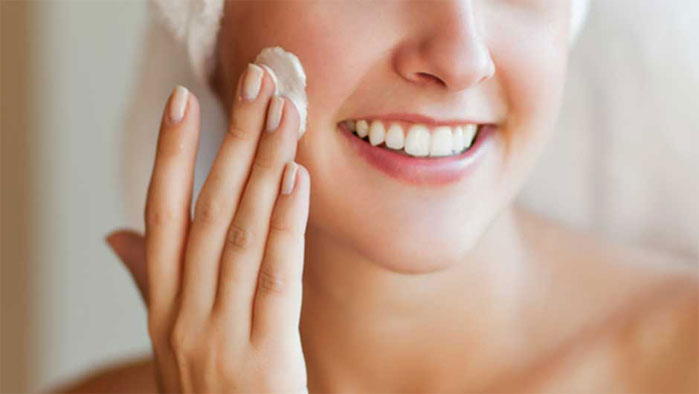 What to Look For In Facial Skin Moisturizers
Once you've determined your own unique skin type, it's simpler to figure out the exact formulation that will work best for moisturizing your skin and addressing any problem areas that might exist. The ingredients found in the products are what will make the biggest difference. Here is what you should look for in moisturizers for your facial skin.
Normal to Oily Skin
Requires a light and water based moisturizer that strictly avoids the use of heavy, creamy or oil based ingredients. Since clogging of the pores becomes more of an issue for oily types of skin, avoid those with talc and other additives that can settle into the pores, potentially causing infection. Find a formula that is designated for use with oily skin.
Normal to Dry Skin
May need additional hydration. Formulas that include a creamier blend of emollients may work the best. Avoid products that contain heavy scents and chemicals as these can irritate already dry skin that may be somewhat damaged. Collagen may help to restore some of the elasticity that is generally lost in drier skin.
Normal Skin
Requires moisturizers that are neither heavy on emollients nor too light. If there are no other skin issues present, a light to medium moisturizer that contains just enough texture to make the skin feel rejuvenated and healthy is all that is required. Normal skin needs moisturizing as much as any of the other skin types. Using a formula that is designated for other types may cause issues to arise, so it is best to stick with neutral formulations that stipulate normal.
Sensitive Skin
Types need moisturizing with products that strictly avoid the use of chemicals or scents. Natural skin moisturizers that are hypo allergenic are recommended over all of the others. Some ingredients that are beneficial include oatmeal, chamomile and aloe as these tend to have a calming effect on the skin and are not as likely to result in inflammation.
Sun Damaged or Aging Skin
Skin that is damaged due to over exposure to sun, excessive ultraviolet light from tanning beds or to the natural aging process require special consideration. Moisturizers for this skin type should include an emollient base that is not too heavy or greasy, but that includes ingredients such as retinol and caffeine.
The retinol helps to repair damaged skin cells and in addition, combats the formation of fine lines and wrinkles that are appearing. Caffeine or other similar stimulating ingredients can help to firm the skin while the moisturizing agents hydrate for better overall skin health and appearance. Moisturizers that contain protection from ultraviolet rays can also be helpful in minimizing further damage caused by the rays of the sun.
Conclusion
By following the tips provided in this guide, you know what to look for in a facial skin moisturizer that will help to hydrate your skin and avoid causing further problems. Finding the right moisturizer can make all of the difference in the way your facial skin feels and looks. The overall health of your skin is affected by the way you care for it and regardless of the type of facial skin that you have, it needs daily moisturizing to function at its best.
The primary consideration in selecting the best facial skin moisturizer is to find one that is developed for your specific skin type. Manufacturers of these products are well aware of the need to create a diversity of products that will help meet the needs of consumers with a variety of different skin types. Not all of these products are made from the best ingredients, so as a consumer, it is up to you to check the labels and make sure that they include the things that will work best for your skin type, and that they do not include any of the ingredients that can worsen the condition of your skin.