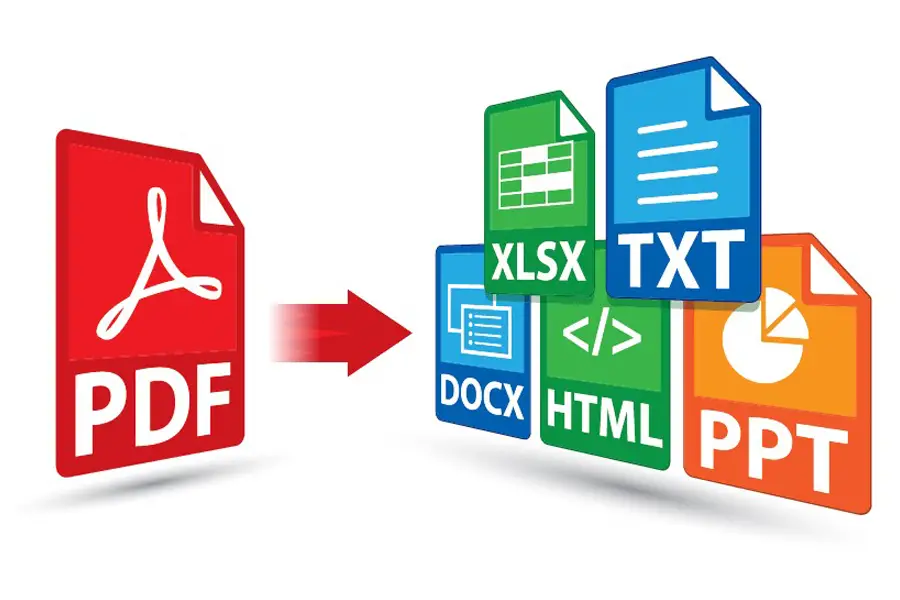 File Converter Software Reviews
Don't spend your valuable time re-typing documents because they are not in the format you need. Conversion software is available and will provide fast and accurate file conversions from word processing documents to PDF files and in the reverse. We have selected the best conversion software that is compatible with both Windows and MAC computers. This software can save the time and frustration that is caused when trying to edit and improve documents that need format changes. This conversion software will complete the task with speed and accuracy.
Most Popular File Converter Software
Power PDF Advanced 2.0
The Power PDF Advanced 2.0 software converts files to PDF's. The PDF file is the industry standard. PDF's reduce file size and provide better graphics, easier storage and easier transfer of files as needed. The PDF file is the most common and most standard file in the industry and is recognized by computers used around the world. The Power PDF Advanced 2.0 software will convert files into 100% industry standard PDF files for easy sharing. This conversion software makes editing and exchanging word processing data easy and convenient. It provides the most accurate file conversion with regards to images, charts, graphs and even columns. The data is editable in Microsoft Word, Excel or PowerPoint documents. You can then scan the document into the PDF conversion software with one click, and you will have a document that is ready for presentation or sharing.
One click conversion to PDF files
Reduces file size for more efficient storage
Easy editing through Word, Excel or PowerPoint
Accurate conversions of images, graphs, tables and columns
Compatible with Windows Server 2008, Windows 8.1, Windows 8, Windows 10, Windows 7, Windows 2012 Server
– Anthony Dawson
Best Overall File Converter Software
Nuance-Communications Omnipage 18
The Nuance-Communications-Inc-2889A-G00-18-0-Omnipage is conversion software which can convert word processing files, pdf files, images and pictures into an editable format. The Nuance-Communications-Inc-2889A-G00-18-0-Omnipage works with scanners, printers, and digital cameras and produce fast and simple conversions saving you time. The conversion process maintains the original format so the document looks exactly like the original but in an easy to edit format. The Nuance-Communications-Inc-2889A-G00-18-0-Omnipage can convert the typical 20 page document in less than 2 minutes creating both a fast and accurate conversion. The software is compatible with a wide range of software including Microsoft Word, WordPerfect, Excel, PowerPoint, PDF, and HTML. Documents can also be converted from cloud applications and stored on the Cloud. Access is accessible for documents stored on Google Docs, Dropbox, SkyDrive and Evernote.
Offers fast and accurate conversion maintaining the format of the original document
Converts Microsoft Word, WordPerfect, Excel, PowerPoint, PDF, and HTML files
Can convert a 2o page document with images in less than 2 minutes
Access to Cloud applications
Fast editing ability in your favorite applications
– Anthony Dawson
Best Budget File Converter Software
Great Harbour Software
The Aiseesoft-Mac-Word-Converter-Download provides fast and accurate document conversions from PDF files to Word and RTF files for MAC computers. The Aiseesoft-Mac-Word-Converter-Download supports the OCR technology. This technology allows the conversion of images in PDF files to be converted to word documents maintaining high image quality. It is also compatible with several languages. Converted documents are easy to read and edit through Microsoft Office products, OpenOffice or LibreOffice products. The Aiseesoft-Mac-Word-Converter-Download conversion process maintains the original information, text, tables, graphs and images to look exactly like the original image. The software also allows for partial conversion of specific pages, rather than a full document conversion. This feature provides greater flexibility and enables users to convert only the specific information needed.
MAC users convert PDF to Word files
OCR Technology which maintains image quality in the word files
Supports multiple languages
Accurate conversion where converted document looks exactly like the original
Compatible with Microsoft Office, OpenOffice and LibreOffice
– Anthony Dawson
File Converter Software Buying Guide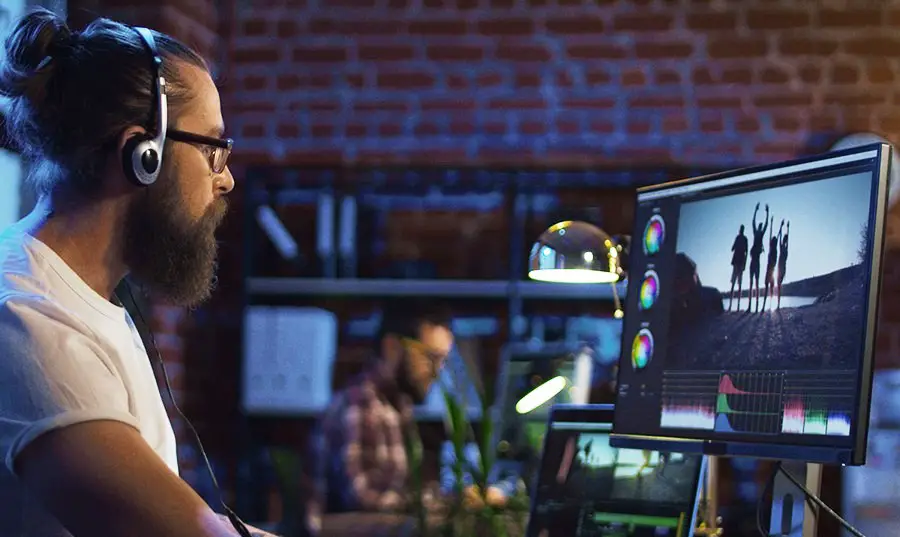 Time is a finite resource that is impossible to recover once lost. Therefore, you need to safeguard it whenever you can. Converting and editing a document from one format to another can be daunting and time-consuming. However, with the best file converter software, it can be easy – and ultimately save you time and frustration.
What is File Converter Software?
File converter software enables you to convert one file type to another file type. When using converting software, you only need to upload the original document and select the format you want the file to be converted to.
Most users love file converter software because it allows them to convert single or multiple files from the original format to another without distorting the quality. Besides, they offer convenience because you only need to upload, drag, and drop a file, and voila, you have the document in the format you want.
Tip
How do you know which is the best software in a sea of software choices, each claiming to be the best? In this guide, we will show you the critical factors to look out for before you swipe your card to buy a file converter
Ease of Use
The primary purpose of a file converter is to make life easier. Therefore, you need straightforward software.
Your conversion software should be easy to use and operate. The process and procedure of attaching a file and downloading the output should be simple and clear. Furthermore, you need to ensure that the software can convert documents such as Word, PDF, PowerPoint, HTML, and other files easily.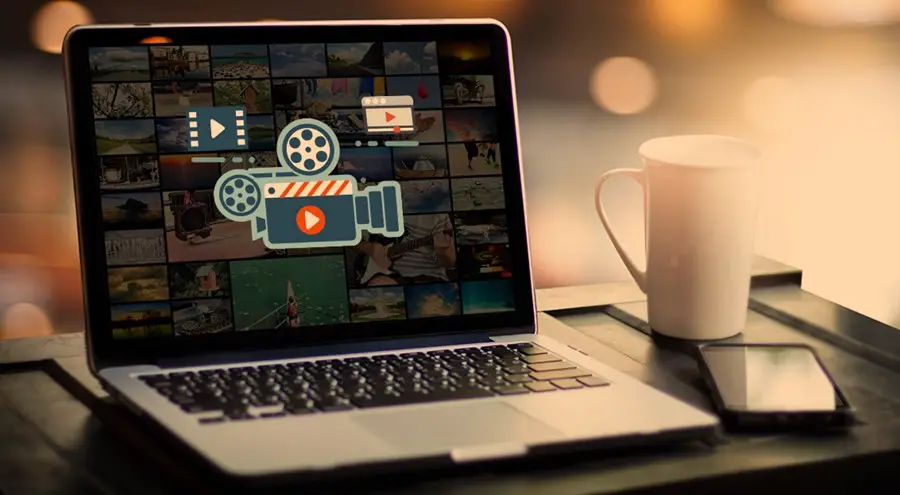 Conversion Speed
Speed is critical when it comes to converters. You don't want to wait for the entire day for a word document to convert to PDF. A good conversion software should be able to convert a file in seconds. Moreover, it should be capable of converting more than one or multiple documents fast. Some converters tend to slow when converting a huge number of documents – you should avoid such.
A high-speed converter will save you time and simplify your task. If you work with lots of documents that require conversion and editing, then you know how important speed is. Furthermore, software with batch conversion features can simplify tasks and save time and energy. If you plan to buy software, ensure you look out for the one capable of batching, and that which does partial conversion, because they complete tasks more quickly.
Efficiency
The primary purpose of a file converter is to convert the document in a format that the person receiving the file on the other end will be able to view without any challenge, irrespective of the device they are using. With so many file formats, you need a program capable of upgrading the extensions and file types, so they can reach the destination in a form that is supported and readable.
Good software should convert the document from one type of format to the other without the need for reformatting. In other words, an efficient converter should retain the font size, columns, and layout of the original document.
When buying the best file converter software, look out for the one that does not distort or miss to capture some data.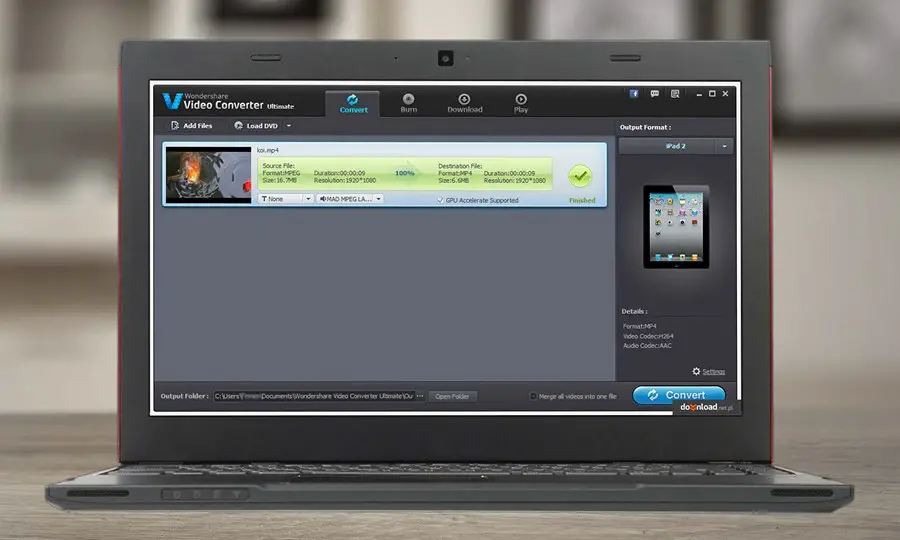 Power
The best file converter should have enough power to convert a large amount of file without crushing or having downtime. Some software is unstable and unreliable, poorly designed software can freeze and shut down when you're in the middle of converting documents. This can be frustrating and time-consuming. Therefore, ensure that the software you choose is robust and reliable.
File converters should be powerful and capable of converting a large number of files into the intended format. Further, it should be able to shrink and reduce the file size to make the files easy to share on the mail or other social media platforms.
Review
When it comes to software – like other products and services – it is prudent to check what other users are saying about it. Reviews help you know whether the software is doing exactly what it claims to do. One of the best ways to make sure the software is efficient and worth your dime is to review customer feedback, and credible reading reviews.
Price
You should evaluate the amount of software vis-à-vis the value you get. However, you should never compromise on the speed and efficiency over price. Nonetheless, you must compare prices so you can get an excellent program at a reasonable price.
Conclusion
The best file converter can give you the flexibility and freedom that you need to create and share your files and content. If you follow this buying guide well, you will be able to buy a converter that will assist you in creating documents in the format your clients will be able to view, irrespective of the devices they are using. Finally, a good program will allow you to change the file extension, while still retaining the format of the original.