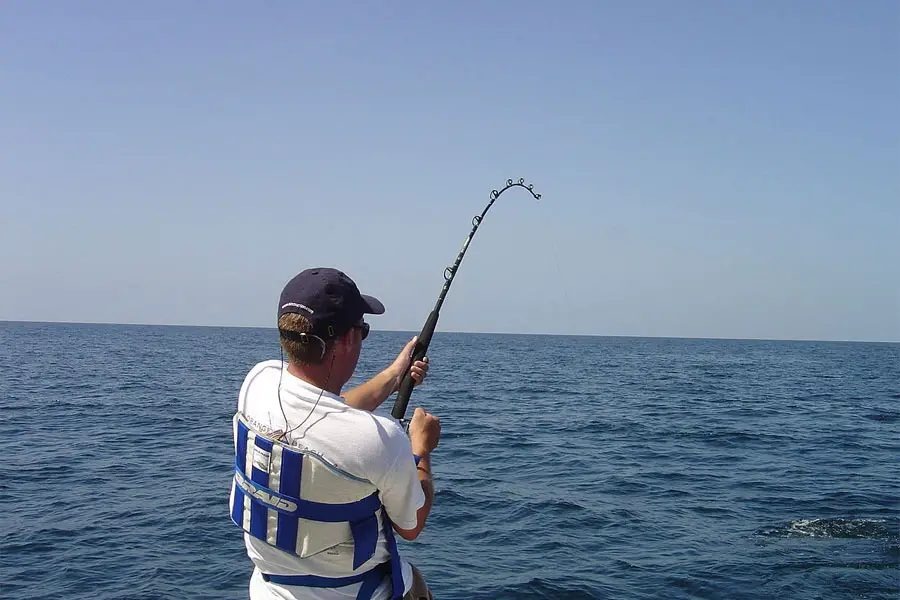 Fishing Rod Reviews
It can be a daunting task to select the right fishing rod due to the sheer number of rods that have flooded the market. Lack of available fishing rod reviews for comparison further worsens the situation. Fishing and outdoors magazines at times may give their overviews of certain brands or even new rods, but very few of them will give you a comprehensive and a side by side review that will test and rank the already available fishing rods, those that perform poorly are also mostly left out, something the consumer is never aware. Here is a detailed review of 3 all-time best fishing rods, check it out.
Most Popular Fishing Rod
Shakespeare
The Shakespeare Two-Piece Ugly-Stik Bigwater Spinning Rod comes as a 10'0" rod that is considered to be one of the most durable fishing rods ever designed. The rod comes with an "ugly tuff" EVA grips and graphite Fuji-reel seats which are corrosion resistant and further have stainless steel hoods. The product comes with an exclusive 5 year or 60 day warranty and this primarily makes it a must buy. Its quality stainless steel components are firmed using aluminum oxide inserts and this is what gives it solid strength attributes. Additionally it features an ugly stik and clear tip that's uniquely designed to reflect sensitivity while at the same time guarantees you strength, you will thus easily detect when you have a catch. Considering the product features you acquire, this rod actually gives you real value for your money.
Strength and durability of the rod definitely gives you real value for your money
Sensitivity of the tip that easily lets you know when you have a catch
Product compactness in that it has two pieces instead of three
Quality construction
Extended warranty period
– Anthony Dawson
Best Overall Fishing Rod
Okuma Longitude
The Okuma Longitude Surf Graphite Rod construction features graphite composite blanks and a stainless steel double foot perfected using aluminum oxide inserts. The rod's frames are double footed with stainless steel and hooded reel seats. The Okuma Longitude Surf Graphite Rod has vast ranges of fishing rods which range from nine to twelve feet in length and come at very modest costs. The spinning models further serve more handlers owed to their easy handling performance. The traditional cork tape grip firmed with EVA cushion above and below the reel seats further complete this fishing tool. The rod can be broken down to two pieces and this benefits when it comes to transportation or storage. The standard cork handle is also awesome and gives a perfect grip. The rod, though slightly heavy due to the length of its material is perfectly balanced, it thus reduces strains when it comes to casting or fighting and besides that, it's also flexible.
One year warranty which is quite assuring
Flexible and well balanced weight
Aluminum oxide frame makes the rod durable and long lasting
The grip is perfect and gives an awesome fishing experience
It's sensitive thus you will easily detect a catch
– Anthony Dawson
Best Budget Fishing Rod
Okuma Tundra
The Okuma Tundra Surf Glass Spinning Rod is a heavy duty fishing rod built of fiber glass which makes it a strong blank. Fiber glass is uniquely flexible and durable and this makes this fishing rod one of the best is available on the market. Compared to the stiffer graphite rods, fiber glass rods will deliver a wider range of movement. The only limitation is that they are less sensitive than those of graphite rods. This rod however uses ceramic guides that lines up the fishing rod; it's thus made for larger fish as the large fish exert a lot of pressure on the rod. The rod comes with EVA foam grip handles which are split into the fore and rear handle. The bottom is marked by a tough rubber butt cap that you can push against your body when struggling with your catch. Butt caps therefore are meant for leverage.
The rod is very durable
It comes with a one year warranty
Its stainless steel hooded real seats are corrosion resistant
Fore and rear grips make the rod suitable for large fish fishing
The rubber butt cap is quite durable
– Anthony Dawson