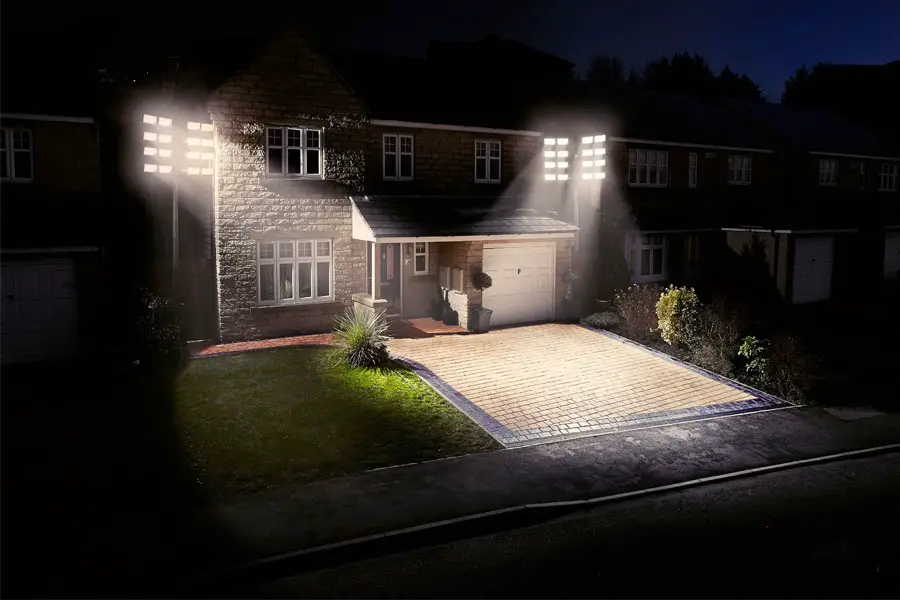 Flood Light Reviews
Flood lights are a great way to keep your garden or back yard well lit, they can also be used to shine a light for your garage for if you are working on your car or need some added light for a task you are doing. They often have motion sensors on them to detect movement and switch on conveniently when they feel the presence of somebody. This can be great for security reasons too as it can shine a light on a potential burglar or vandal that is trespassing on your property. They are a quick and easy way to provide the area you wish to, have light. The flood lights are simple to install and often can be done by you without the need to hire a professional, however if you are not familiar with electrical lighting, if the flood light requires wiring up and is not solar panelled it is best to get assistance.
Most Popular Flood Light
Mr. Beams
These Mr Beams MB390 300 Lumen Weather-proof Wireless Battery Powered LED Ultra Bright Spotlight with Motion Sensor are an intelligent wireless LED light that will illuminate your selected area with great ease. They are perfect for driveways and walkways, yards, paths, entry ways, stairways and any other areas you wish to light up. The design of the light makes it usable for commercial properties as well as warehouses and storage buildings too. They really are the best sensor light that is out on the market. It gives off 300 lumens of bright white light that will cover 400 square feet each bulb. The light comes on instantly when any motion is detected once it has turned dark; it can detect the motion from as far as 25 feet away and provides 160 degrees of motion sensory. The lights have been made weather proof by using tight seals allowing it to work in all weather conditions with a no rust guarantee.
Ultra bright LED with low power consumption
Uses a motion sensor to turn on the LEDs automatically
Simple and wireless installation
400 square feet of coverage illumination
Senses 25 feet away
– Anthony Dawson
Best Overall Flood Light
RAB Lighting
The RAB Lighting STL360HBW Super Stealth 360 Sensor With HB101 Bullet Floods has bullet shaped flood lights that use 150w PAR38 lamp. It will take a 120 volt input power providing good quality strength of light when in use. The white aluminium cast makes it light weight and corrosion and rust resistant and also provides a simple yet effective design for your flood lights. The sensor it uses can detect 360 degrees of view detection at a downward angle and a180 degrees of detection outwards providing maximum full coverage for your home. There is a delay timer that can be set from 5 seconds right up to 12 minutes which comes in handy when you do not wish the light to come on every second causing a nuisance. There are 3 LEDs for constant scanning with a surge protection of up to 6000V with an override to automatically reset.
Can sense 180 degrees outwards and 360 degrees downwards
100 watts at 120 volts
Fully shielded circuits for maximum radio frequency
Adjustable sensitivity including hot and cold detection
– Anthony Dawson
Best Budget Flood Light
Lithonia Lighting
This flood light is well presented and has a simple yet effective solution to lighting the way. The bulbs are easy to change and the adjustable head makes moving the stream of light to a preferred angle easy and quick to do. The lights are wall mounted and fix on well to provide a secure and flush mount to any wall surface. The Lithonia OFTH 300PR 120 WH M12 Twin Par Holder will withstand all weather conditions without moving or becoming rusty, it is robust and will not perish. In a traditional white colour, this flood light will provide your home with the security and illumination that it needs in order to feel safe and sound when in need. Elderly people will feel a sense of relief and content to know that they have a light way for their path, or to warn vandals or burglars off. The dimensions are 6 x 5.5 x 7 inches and it weighs just 9.6 ounces.
Wall mounted
Durable for all weather types and rust resistant
Adjustable head with easy action
Gives great illumination for outdoor use
– Anthony Dawson
Flood Light Buying Guide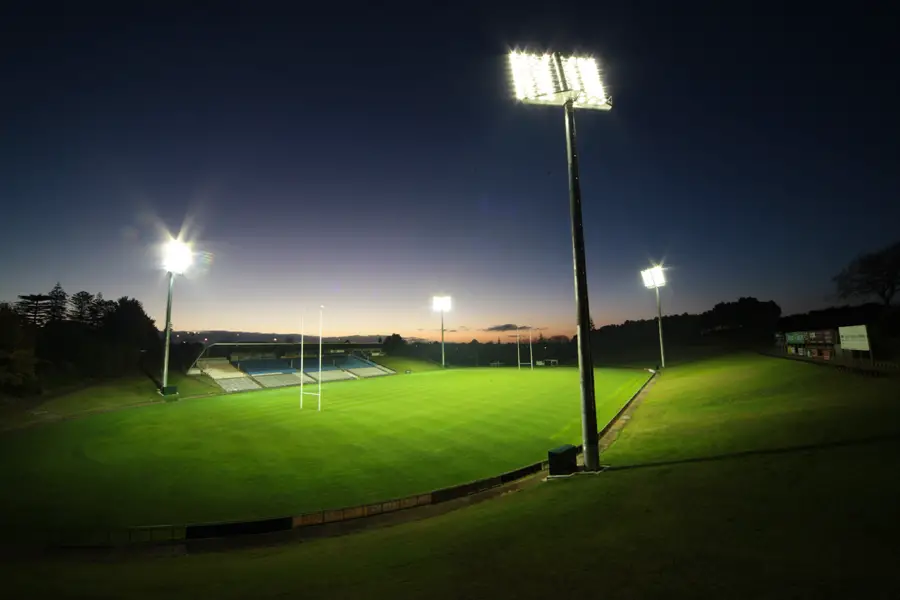 Due to the many benefits that come with the installation of floodlights, every household should consider purchasing them. It's important to find the right positioning for their installation since the angle and height determine the space it covers. This is because some parts of your building such as the windows, doors, drain pipes and gutters may affect the right positioning. You should consider all these before going out to look for a flood light. Below are some top tips to help you choose the best flood light for your home:
Things to Consider
1. Location
This is the first factor to consider before purchasing a flood light. Look for the best location where your flood light should be installed. There're three essential things you need to remember when it comes to the installation location. First of all, the bulb must point down at an angle of at least twenty-two degrees to ensure that the light shines brightly on the intended target without any limitation.
Secondly, the light shouldn't directly point towards your neighbor's home to avoid invading their privacy. Finally, the floodlights should be installed at a higher position preferably at least nine feet from the ground surface to prevent potential hazards that can tamper with your bulb.
2. Motion Sensors
Choosing flood lights with motion sensors is essential. There're some varieties of floodlights that have infrared sensors that can pick up heat waves to a range of 180 degrees when something or someone moves around. However, depending on the type sensor, the light can remain active for one to ten minutes and shut off automatically. This feature is also great for safety and energy saving in the event you forget to turn off your lights.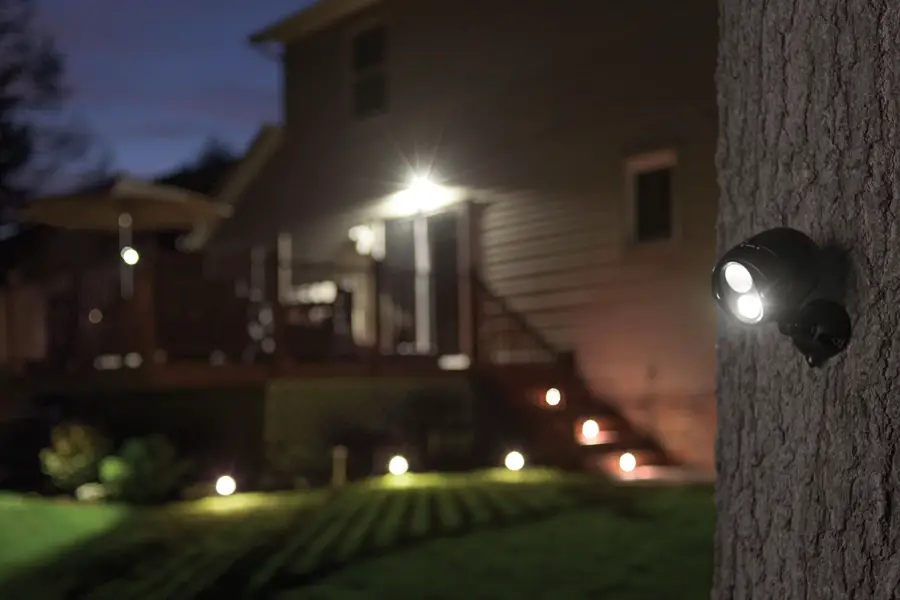 3. Mode of Operation
If your main aim of purchasing the floodlights is security, then consider dusk to dawn lights. The main advantage of these flood lights is that they automatically turn on and off when the sun sets and rises respectively. If you think that the best option for you, make sure you consult your neighbors to ensure that the all-night light won't disturb them.
4. Brightness
Different flood lights come with varying levels of brightness. Most flood lights have brightness levels that range from 500-50,000 lumens. Note that the size of the area you need to illuminate determines the kind of flood lights you choose. For instance, if the area you want to illuminate is similar to the size of a patio or driveway, you can consider flood lights with a brightness level of between 500 and 1500lumens. On the other hand, if you need flood lights for larger and commercial areas like car parks and small fields, consider flood lights with higher lumens.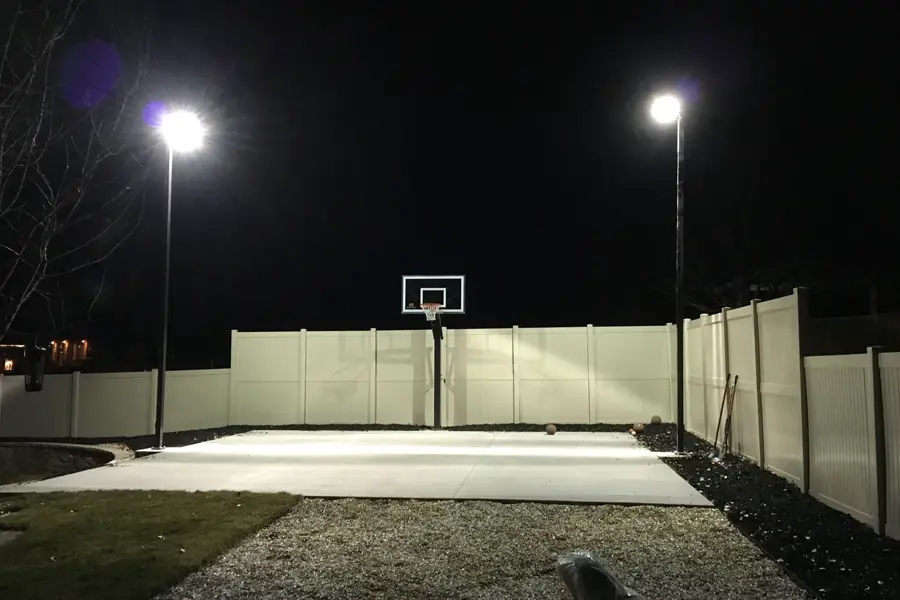 5. Color Temperature
This can be described as the color of light that the flood light bulbs have. It's an important aspect to assess because different colors create different moods and have different impacts. For instance, if you choose dim colored lights, you may not be able to see what happens in your garden or yard clearly. Choose the right colored flood lights depending on your needs. The light source color is usually measured in Kelvin. However, the higher the number of kelvins the brighter the light.
6. Price
Different flood lights come at different prices depending on quality, size, brightness, and manufacturer. There're more expensive flood lights as well as cheap ones. Before you make a choice, review what other people are saying to know if it's worth purchasing. Although the expensive ones tend to be the most quality lights, it doesn't mean that the cheaper ones won't help you. In fact, you can find cheaper flood flights that work well from emerging manufacturers who are trying to widen their market.
7. Water Resistance
Remember that flood lights are usually installed outdoors meaning that they'll have to experience different weather conditions like including rain. Rain can easily temper with how your flood lights operate. Check if the flood lights you're about to purchase are waterproof and can work properly under rain and snow storm.
In conclusion, these are some of the top tips to help you choose the best flood lights for your home. You can also consider heat dissipation, service life, and energy-saving features.