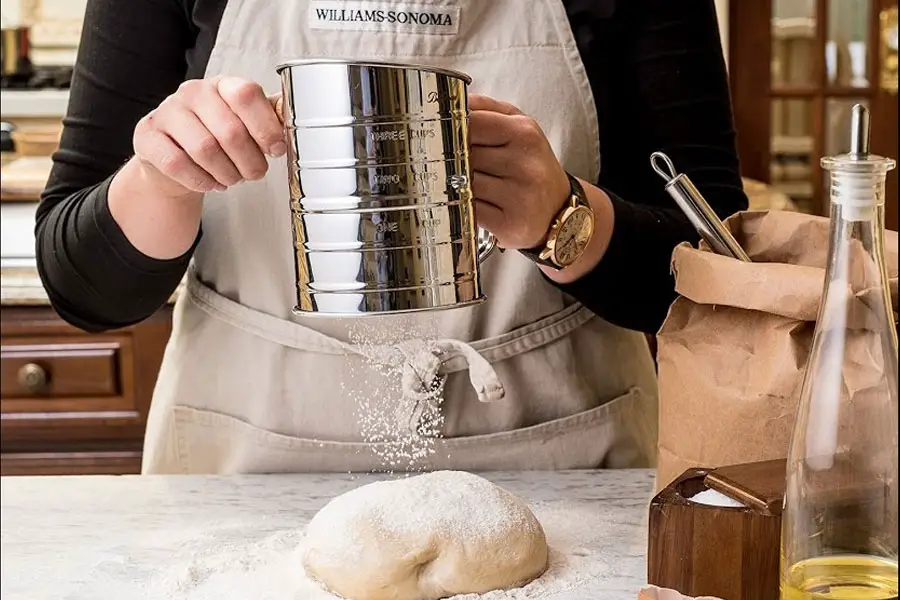 Flour Sifters Reviews
Often when baking, you need to sift dry ingredients like flour or cocoa powder. Most of these ingredients don't seem to need to need sifting, but often clumps will appear, and sifting is what you need to do to make sure all your ingredients mix well. This is especially a problem in humid climates. Sifting also aerates the ingredients, making them fluffier and lighter. This can help with your baking mix. Sifting also has another role, and that is to speed mixing. When mixing multiple ingredients together, pre-sifting can give you a more even distribution. This can speed up the work and you won't have to stir things together as much. Sifting is very important for when you add salt or small amounts of seasoning to a large amount of mix. It will distribute the salt much better than simply stirring or whisking it into the mix. Most types of flour sifters use a squeeze handle or crank to spin 2 or 4 wires inside that stir the flour over the bottom screen. Another type of sifter method some manufacturers use is a rotary sifting wire. These are 4 or more wires, in a barrel shape, that rotate, stirring the flour in two directions. The construction of these flour sifters are usually aluminum or stainless steel. That makes them lightweight, and easy to clean. They also last a long time. Simply rinse then clean in warm, soapy water. Some stainless steel models are dishwasher safe, and can be washed with your regular dishes.
Most Popular Flour Sifters
Mrs. Anderson's Baking
If you need a good basic sifter, Mrs. Anderson has one just for you! Forget the fancy ones with decorator looks – this sifter is just like the one your own Mother used. It is a standard 3 cup design, which is a perfect size for most any job. It has a stainless steel body that won't stain or rust. 2 wire agitators thoroughly sift and mix whatever you need sifted, and the stainless steel mesh screen ensures you don't have any lumps or clumps. Simply crank the handle on the side to mix, sift, and aerate your ingredients for a perfectly sifted mixture.
Comes in a 3 cup size, as well as 1 and 5 cup sizes
All Stainless steel body, with stainless steel 2 wire agitator and stainless steel mesh screen
Volume markings are clearly marked on the outside of the sifter body
Sturdy crank handle
Lightweight and easy to clean
– Anthony Dawson
Best Overall Flour Sifters
RSVP International
The RSVP Endurance Crank Style Flour Sifter has a different sifting mechanism than most sifters. Most have 2 wires that sift the flour, but the RSVP Endurance has 4 rotary wires that sift in two directions at the same time. This mixes the flour better as it sifts it and aerates it as well. This makes it virtually impossible to clog up. This sifter is all stainless steel, and is dishwasher safe. It's a larger sifter, with a full 5 cup capacity, and stands 6 ¼" high.
Extra large 5 cup capacity so you fill less often
Crank style handle makes it easy to sift
Made of dishwasher safe stainless steel
Rotary wire sifters sift better
4 rotary wire sifting action mixes better
– Anthony Dawson
Best Budget Flour Sifters
Norpro
An improvement on the squeeze handle sifter your Mother had! This Norpro Stainless Steel Crank Flour Sifter has a smooth and easy sifting action, and sifts the entire contents, with no leftovers at the bottom. It holds a full 3 cups of ingredients and the outside and inside have volume markings to make measuring easy. This sifter has a two wire agitator that spins easily with the hand crank.
Cleaning this sifter is a breeze. The stainless steel body wipes off quickly. Clean the rest with warm soapy water and air dry. With proper care and cleaning, you can have this sifter for years.
Volume markings on both the outside and inside to make measuring easier
2 wire agitator thoroughly agitates, aerates, and sifts
3 cup capacity
All stainless steel components
Hand washing recommended
– Anthony Dawson
Flour Sifters Buying Guide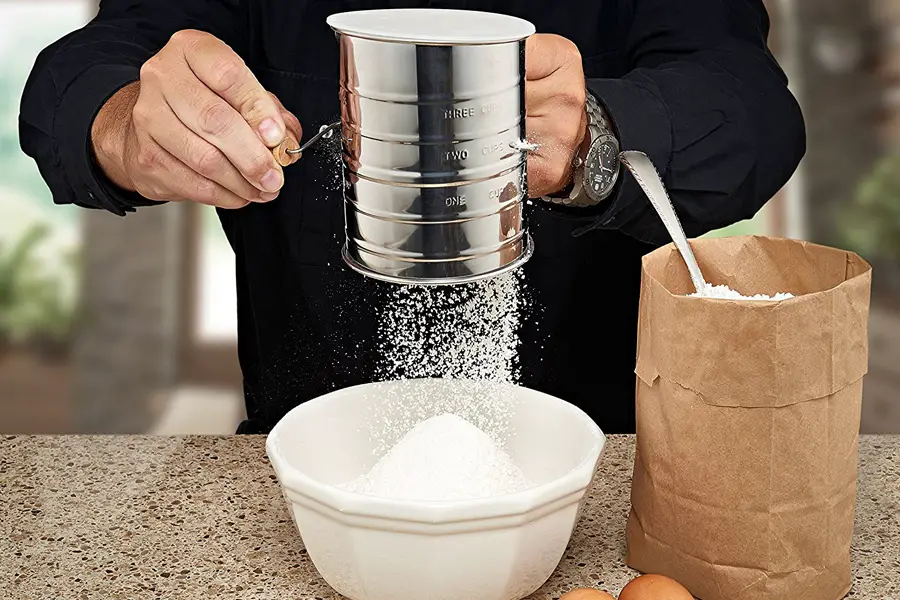 Baking begins by mixing up a variety of dry ingredients. In many situations, the flour that comes from the shop will be compacted with lumps and need to be smoothed out…or sifted. For successful baking, flour has to be nice and aerated to be able to combine evenly with different components. The ideal instrument to guarantee the flour is perfectly sifted for baking is a flour sifter.
3 Reasons To Use A Flour Sifter
If you are a newcomer to baking or not that worried about perfection in your cakes, you may believe that a flour sifter is only a luxury item in the kitchen. Nonetheless, it's an essential instrument for the following reasons.
1. It Removes Foreign And Unwanted Materials
The same as wheat, rice, or some other grains, it's inevitable that your flour might become infected with foreign items like debris or even bugs. Just because of this alone, you should seriously think about buying a flour sifter straight away. Sifting flour rids it of potentially harmful items that may otherwise be blended in with your cake.
2. It Aerates The Flour
Said simply, sifting the flour rids it of lumps and creates a nice, light feel. Reaching this caliber of flour can ensure that your pasta or pastry is eloquent, filled with finesse, and finely crumbled.
3. It Levels Your Measurements
The density and weight of sugar changes depending on how it's saved, how long it was saved, and also the climate of your region. Also, if it's humid, the flour will pack more thickly. Sifting flour eliminates this and guarantees precise dimensions every time.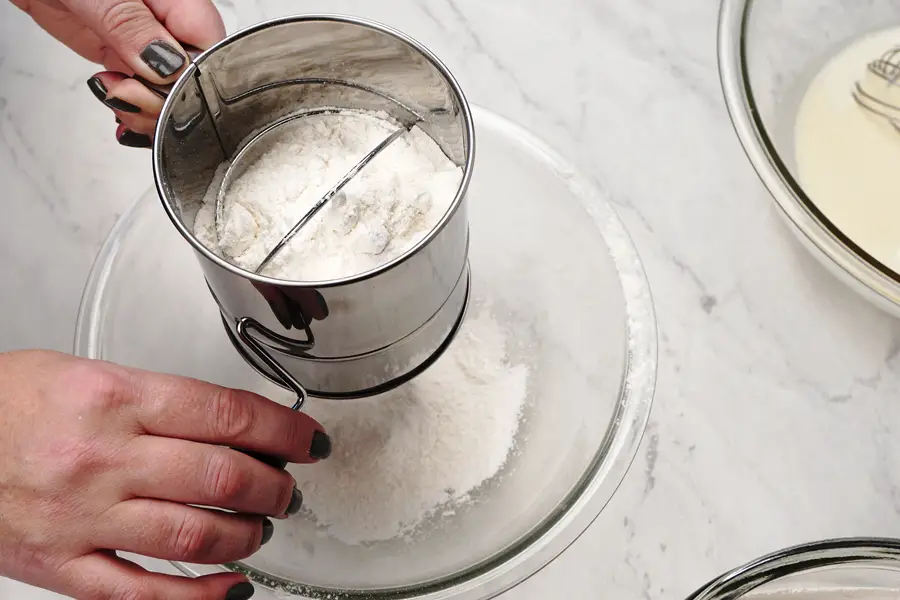 Factors To Consider When Looking For The Best Flour Sift
Material
It is common for makers of flour sifters to utilize either heavy-duty vinyl or fine stainless steel. Additional materials like tin might also be utilized. Vinyl is lightweight, simple to clean and resistant to rust and quite durable but you must ensure that it is BPA-free. Stainless steel is excellent since it's elegant, simple to clean, durable, lightweight and more resistant to rust.
Size or Capacity
The dimensions of the sifter you purchase should reflect the items you often make. If you purchase a minimal capacity sifter, then it is going to make you take more time sifting to reach the number of powdered components you want. A large-capability flour sifter will remove this problem. It's possible for you to pick from a small, 1-cup sifter to as large as 8-cups. The option is yours.
Mesh Screen Style
The dimension of the holes on your sifter is important. This is since it determines the final size of your sifted flour, sugar and other dry ingredients. You're able to pick between nice, medium and big mesh hole sizes based upon what you require. A couple of models include two displays to get much more effective sifting. You'll need to make a decision according to your own personal needs.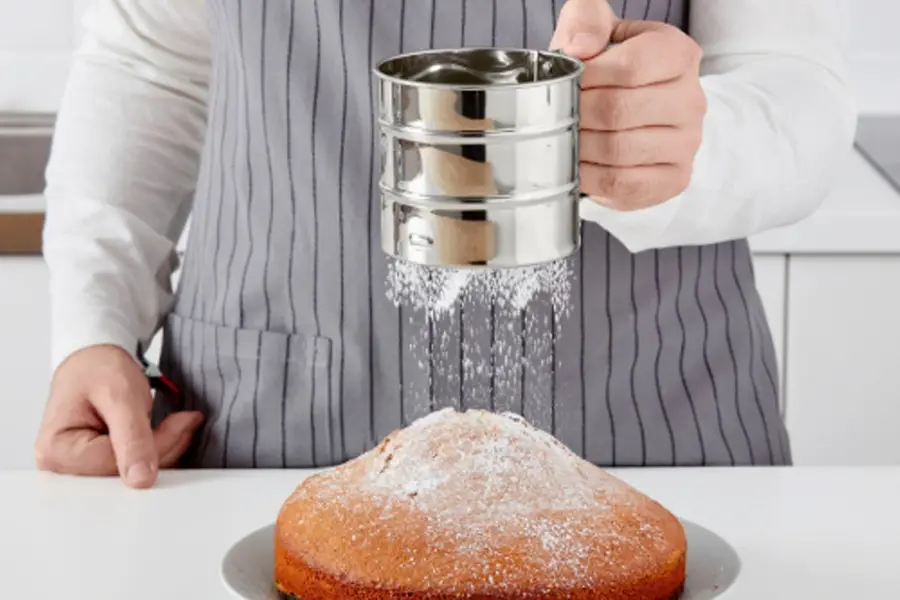 Design
The kitchen is a focal point in a home and so any utensils or appliances must not interfere with the present décor of the space. Pick the very best flour sifter to you personally, start looking for features like color, shape and general design whether classic or contemporary. As an example, if your own kitchen décor is conventional then you're able to go with a timeless design sifter and vice versa.
Mode of Operation
Flour sifters can be found in three classes depending on the mode of operation. The first design is vintage hand-cranked whereas the other two are a squeeze, and battery-operated design. The traditional hand-crank style is very common with several manufacturers and they're generally simpler to use and therefore are more effective than squeeze-style versions. Battery operated versions could be simple to work but hard to keep.
Final Verdict
Your kitchen is certainly not complete without a flour sifter. But not only is any flour sifter going to suffice. You need to purchase one that will provide you value for your money. Fortunately, most flour sifter versions are cheap and may last for many years if maintained and used correctly. You can now proceed with confidence knowing you'll find the very best flour sifter delivered to you. Thank you for your time as you consider your next move.