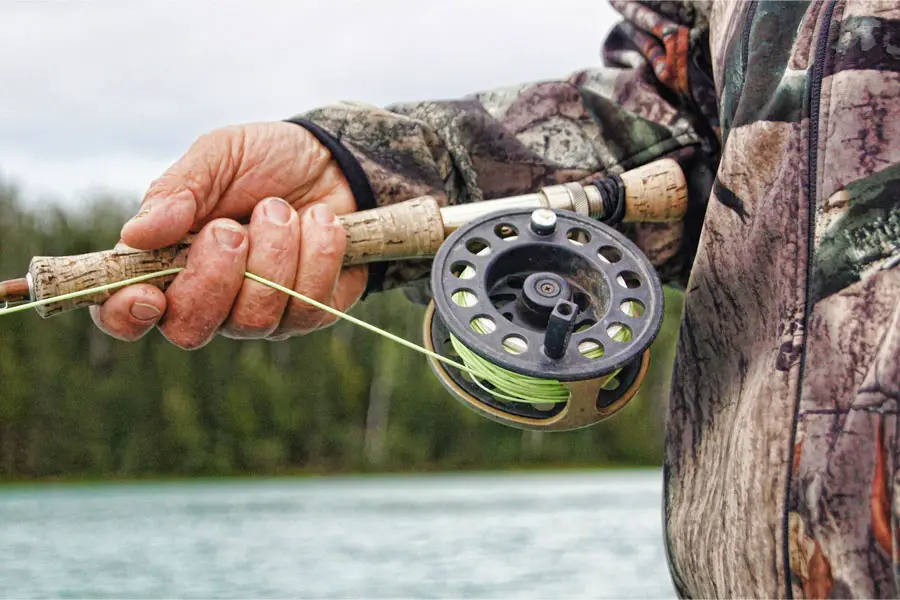 Fly Fishing Reel Reviews
Fly fishing requires a rather complicated set up, and each component of the setup is complex in and of itself. You have the rod, reel, line, and flies, and from there you have to contend with the technique it takes to master them all to haul in a catch. Of those components, the real is often the most expensive and technically complex parts of the fly rod/reel setup. The primary purpose of the reel is to hold the line and backing while working the fly line, with a mechanism that keeps the reel from running to fast or spooling out excess line. The reel also helps tire out a fish on the fly by controlling resistance on the line as the fish pulls on it. Despite its relative complexity and the variety of models, fly reels are no more important than the rod, line, or flies. However, like all parts of a fly rod setup, quality will always equate with practicality.
Most Popular Fly Fishing Reel
Redington
The Redington Behemoth Reel is a lightweight and well-balanced reel that fits the seat on most fly rods. Though tools are required, the real easily converts for either right or left-handed wind preference. The reel is machined of carbon fiber and has a quick release spool to easily change out spools. The Redington Behemoth Reel is designed to fit with the Redington classic fly rods of various weights. Included with the reel is a tough, nylon case and lifetime warranty against manufacturer defects. The real gives the clicker sound of traditional reels of the past and is moderately sized in both weight and proportion.
Constructed of lightweight and durable carbon fiber
Reels and spools designed to work in conjunction with Redington fly rods
Smaller and more compact than most fly reel
Click and pawl style reel
– Anthony Dawson
Best Overall Fly Fishing Reel
Hardy
The Hardy Ultralite FWDD Series Fly Reel is offers an incredibly simplistic design and sleek aesthetics that blend to create a fully functional reel. The reel is made of strong, lightweight 6061 bar stock aluminum, and the wind can be converted between left and right-handed operation without the need of tools. Like all Hardy reels, the Ultralite FWDD is designed and engineered to look as good as it performs, offering a shiny aluminum body with a golden core. While the reel doesn't hold as much backing as other reels, it is lightweight enough to use on larger weight rods and offers quality flow of both line and backing when casting and while a fish is on the line.
Fits the seat of most fly rods of most weight classes
Lightweight and aesthetically pleasing 6061 bar stock aluminum construction
Toolless conversion between left/right handed wind
– Anthony Dawson
Best Budget Fly Fishing Reel
Piscifun
Made of machine finished, pressure-fed cast aluminum with a one-piece frame and two-piece assembled spool construction, the Piscifun Rapid Fly Reel is about as durable as reels come. The high quality aluminum is then electrostatically coated with a Piscifun proprietary aerospace-grace polyurethane to give the reel an optimal balance of toughness and aesthetics. This finish gives the Rapid a corrosion-resistant finish that works well in cold freshwater, warm water, and saltwater fishing conditions. The reel features a precise and highly sensitive drag adjustment using a triple redundancy system with three backup systems for performing under stressful conditions. Piscifun' new drag knob offers smooth rotation of the reel and secure settings that match your individual preferences. Overall, the Piscifun Rapid Fly Reel looks, feels, and sounds like a fly reel should, emitting that nice clicking sound with each wind.
Smooth drag with triple redundancy system
Coated with aerospace-grade polyurethane for protection and finish
Suited for cold and warm freshwater and saltwater fly fishing
– Anthony Dawson
Fly Fishing Reel Buying Guide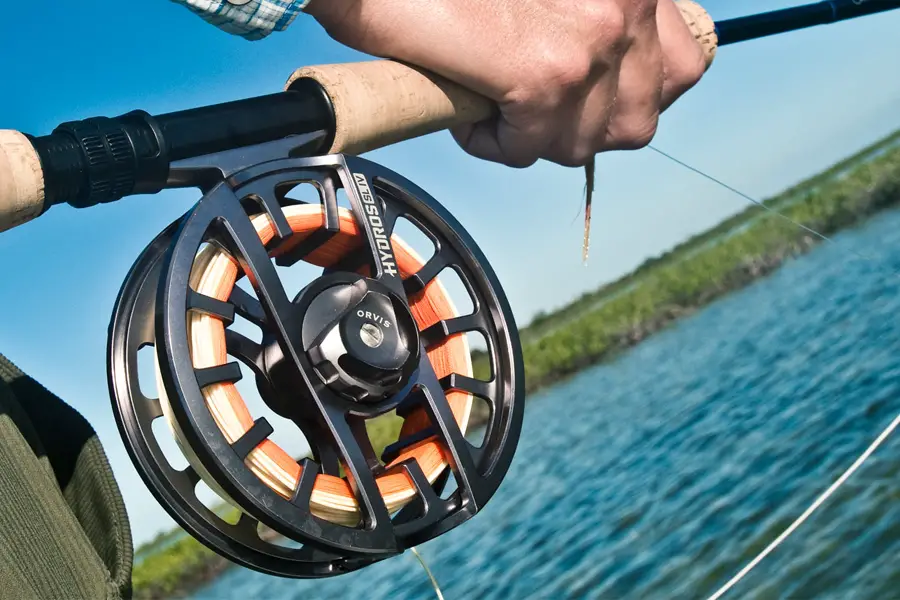 Selecting a fly fishing reel can sometimes be overwhelming, especially if you're new to fishing. Therefore, before you start looking for a fly fishing reel that suits your needs, it's essential to understand the basics of how they work. Due to the many types of fly fishing reels in the market, choosing the best reel can be a difficult process. Below are some factors to consider when choosing the best fly fishing reel:
Factors to Consider
1. Weight / Size
Fly fishing reels are usually rated by their weight or size. Before purchasing a new reel, it's essential to match its size to that of your rod to get the appropriate balance. For instance, a 4-weight trout rod should be paired with a 4-weight reel. The other important aspects to consider when choosing the right reel size are the backing capacity and the line type that'll be used.
2. Drag System
This is a very important feature to consider when choosing a fly fishing reel. It's the drag that provides braking power to prevent a huge fish from pulling your fishing line off the reel. There're two main drag systems, i.e. the disc and the click and pawl drag. The click and pawl drag is the traditional style which has less adjustability and stopping power. However, if you're planning to catch smaller fish such as small trout or sunfish or you're just on a budget, these click and pawl drag system is the best option to go for.
On the other hand, disc drag offers the most efficient and smoothest drag system. This is the perfect choice when you want to stop the large fish. The drag system should never be underestimated since it's a big factor when it comes in fighting and keeping away fish.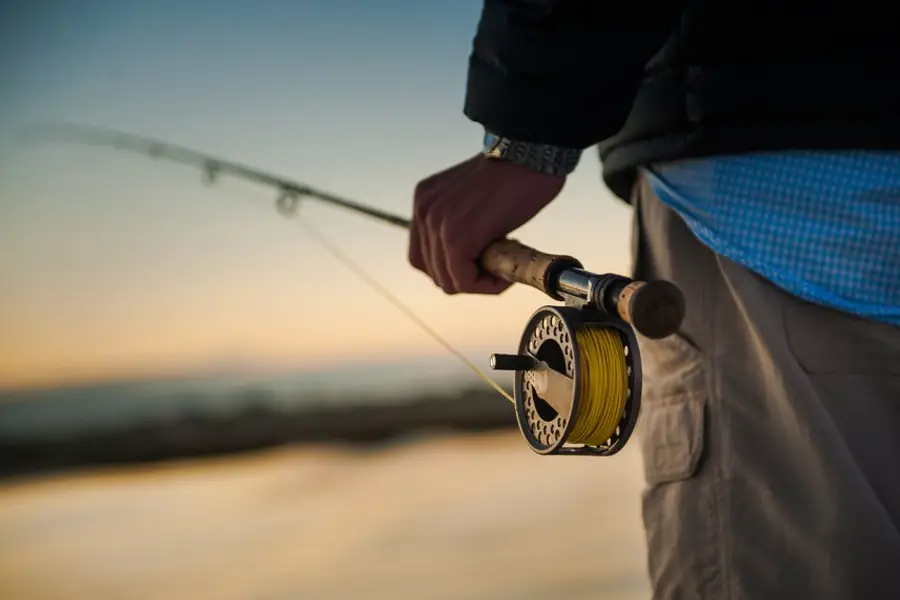 3. Construction
Fish flying reels are normally constructed using two ways, i.e. pre-cast and machined. The pre-cast reels are usually constructed from liquid metal that's poured into a mold. The pre-cast eels are heavier and less durable when compared to the machined reels. Their price is also slightly lower. However, if you're a beginner, you should consider the pre-cast reels due to their affordable price and reliable performance.
On the other hand, the machined reels are made out of solid metal blocks. They're lighter and stronger when compared to the pre-cast reels. They also offer great performance and can last for a long time if proper care is taken. Their only downside is that they're more costly than their pre-cast counterparts. You should also consider the finish of the fly fishing reel. For instance, if you're planning to fish in the ocean where the water is salty and corrosive, an anodized finish is the best.
4. Arbor
Arbor is the cylinder located at the center of the fly fishing reel. In the past few years, fly fishing reels have changed in their designs. The modern reels have a much larger arbor which makes it easy to retrieve your line especially if you're fishing in salty water like in the ocean. However, the large-sized arbor reel isn't much effective for trout fishing since it can balance a light rod properly. A larger arbor enables faster retrieving and also increased backing capacity. On the other hand, there're classic trout reels which are usually smaller in arbor size and are ideal for beginners. These classic trout reels are generally less bulky, lighter and less costly compared to large arbor reels.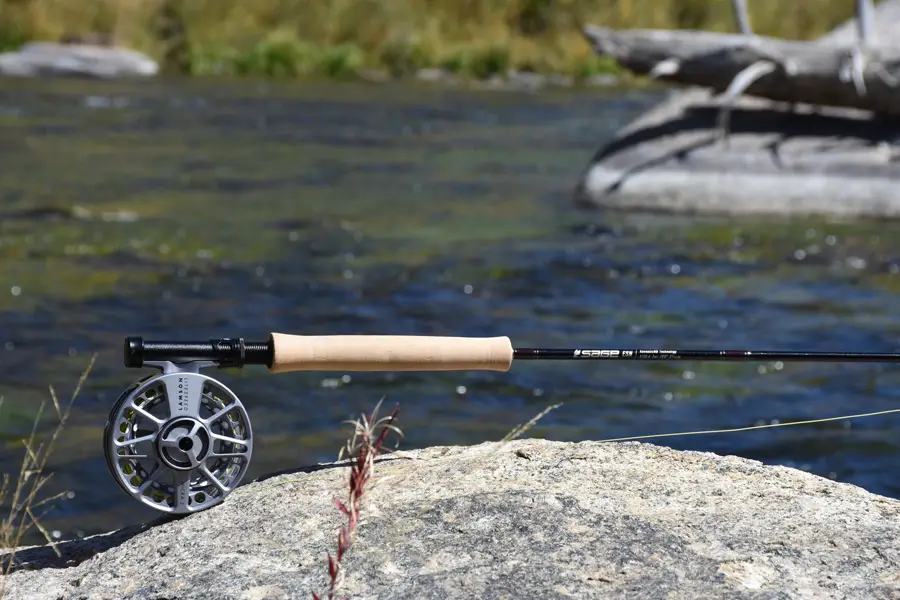 5. Price
Fly fishing reels come in a wide range of prices depending on the material, model, size and manufacturer. Before you decide to purchase a fly fishing reel, it's essential to, first of all, determine your needs and have a budget to stick to. Due to the many models available in the market, it's important to go through different online customer reviews to see the experiences people had and what they liked or disliked about a certain reel type. If you're a beginner, it's recommended to invest in less expensive fly fishing reels. It also doesn't mean that the expensive reels are always the best since you can easily get cheap reels that work best for you.
In conclusion, these are some of the factors to consider when choosing a fly fishing reel.