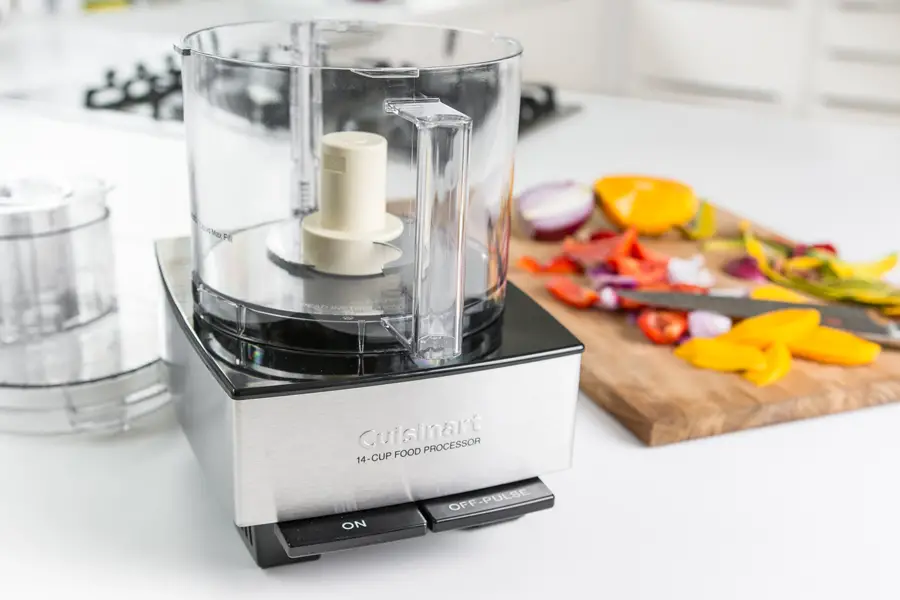 Food Processor Reviews
Food Processors are a great addition to any kitchen. The food processor reduces preparation time and does the cutting and prep work for the cook. When buying a food processor the process can be overwhelming because of the many products available on the market. We have narrowed down and rated the most popular food processors on the market so you can find the best food processor for your needs.
Most Popular Food Processor
Cuisinart DFP-14BCWNY
Cuisinart DFP-14BCWNY Food Processor comes in stainless steel and ranks high for consumers looking for a less expensive model, while still completing essential food processing tasks. One of the great benefits of the Cuisinart DFP-14BCWNY Food Processor is the addition of a dough blade. This makes it unique in the food processing world and does an excellent job of preparing everything from pasta dough to pizza dough. Other features include a 720 watt motor that comes with a 5 year warranty. The 14 cup bowl is great for both large and small jobs. The Cuisinart DFP-14BCWNY Food Processor has an extra large feed chute that will chop fruits and vegetables with little or no pre cutting. Blades are included for slicing, chopping, shredding and dough. If you love to cook and want a food processor to speed your prep work, this is a great machine. Many of the parts are dishwasher safe, and there are safety features that prevent injuries for even the most novice cook. It also comes with an instructional DVD that shows users how to take full advantage of all its many features.
720 watt motor
5 year warranty on motor
Extra large feed chute
14 cup bowl
Blades for slicing, shredding, chopping and dough
– Anthony Dawson
Best Overall Food Processor
Breville
The Breville BFP800XL Sous Chef Food Processor ranks high for its high quality build and ease of use. This processor is for the serious cook. The Breville BFP800XL comes with a 1200 watt motor, the size often found in restaurants. This allows chef's and home cooks to chop vegetables, mince onions and even make French fries in a snap. The wide 5.5″ feed chute creates easy preparation, as most vegetables do not have to be pre cut before loading then in the processor. The Breville BFP800XL also comes with two bowls. The 16 cup bowl is large enough for food prep for large family gatherings. The 2.5 cup bowl is great for small jobs. This includes chopping garlic, or making a special dinner for a loved one. Along with 5 multi function discs and 3 different blades, the Breville BFP800XL motor comes with a 25 year warranty. This food processor is the best on the market when it comes to cutting vegetables, shredding cheese, and meeting all your chopping and preparation needs. Add an easy clean up and this is a food processor you will love for many years to come.
1200 watt motor for fast and efficient chopping, mincing, or emulsifying
25 year warranty on motor
5.5″ feed chute to reduce pre cutting
16 cup bowl and 2.5 cup bowl for both large and small jobs
5 multi function discs and 3 blades included with base model
– Anthony Dawson
Best Budget Food Processor
Cuisinart CFP-9GMPCY
Cuisinart CFP-9GMPCY Food Processor comes in brushed stainless steel and is a great food processor for home cooks. The Cuisinart CFP-9GMPCY Food Processor is compact and light weight. It is about the size of a blender and is very quiet in its operation. As with the larger Cuisinart it comes with an extra-large feed, and blades for slicing, shredding, chopping and making dough. This food processor is a great processor for first time users. There is an instructional DVD that helps maximize the use of the Cuisinart CFP-9GMPCY Food Processor. The bowl size is 9 cups, which is adequate for most families everyday uses. Clean up is a breeze since all of the removable parts are dishwasher safe. The Cuisinart CFP-9GMPCY Food Processor comes with a 3 year warranty and 10 years on the motor. This processor is an excellent choice for couples and small families as the 9 cup bowl will meet nearly all your food processing needs.
10 year warranty on motor
Extra large feed
9 cup bowl
Compact and quiet operation
How to instructional DVD
- Anthony Dawson
Food Processor Buying Guide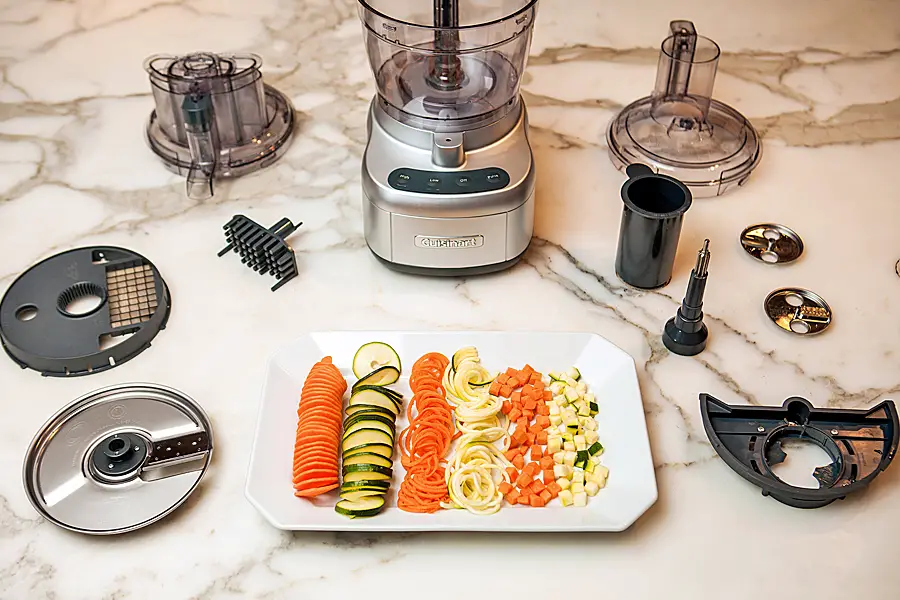 In the market for a brand new food processor? For those new to this small kitchen appliance, it can be difficult to determine which one to purchase. From a multitude of features including size and capacity, the options can seem overwhelming. Luckily, there is a solution. Below is a breakdown of everything you need to know before selecting the right food processor for your kitchen.
The Benefits
Some of the benefits to owning a food processor include being able to make improved versions of all of your favorite recipes (like a smoother veggie dip), it can shred cheese, plus it makes cooking healthier food a breeze! Another reason to add the appliance to your kitchen is that it will simplify how you cook your recipes. The reason for this is that if you have just one food processor, it replaces multiple kitchen tools that are used during the cooking process. This will also save you from having to clean more dishes!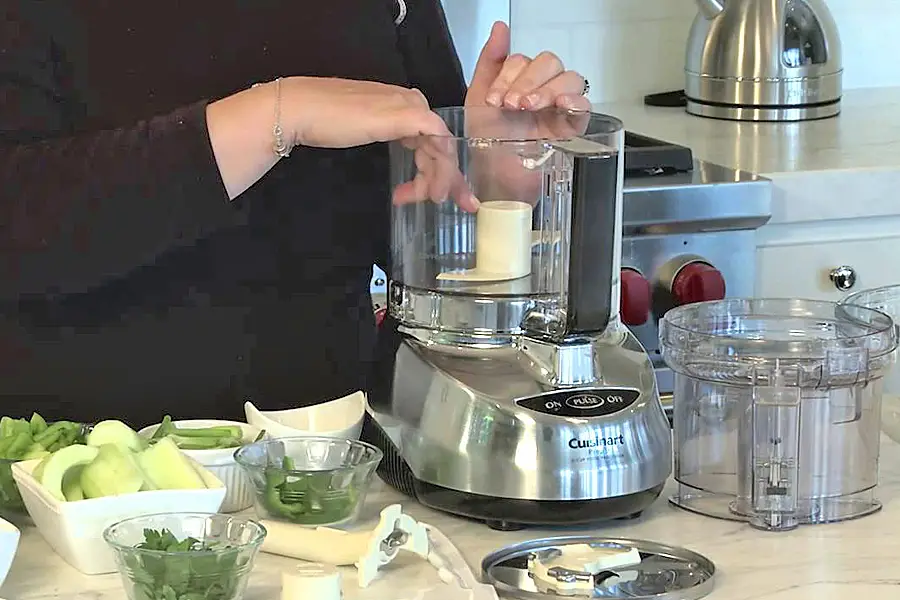 Choose the Correct One
Not all food processors are created equal. There are many different options to consider when deciding to purchase a good food processor. Choose from hand-operated or electric. While electric does offer a multitude of benefits, a hand-operated food processor is more versatile and can travel virtually anywhere, including campgrounds.
The downside with the hand-operated style is that they aren't powerful enough to create large portions of food. They also can't handle firm vegetables and some meat products. Electric food processors, however, make food prep quick and painless. They vary widely in price as well as capacity so it's always best to shop around.
Features to Consider
Key features to consider when searching for a food processor are: ease of cleaning, dough blade, versatility, compatibility, size of the feed tube, the number of settings, and pulse. Additionally, you may want to check to see if the food processor comes with nesting bowls too, which will only make your life easier.
• Cleaning - Food processors are either dishwasher safe or handwash only.
• Dough Blade - Only consider this option if you have a strong interest in bread-making. The blade is plastic to help protect the bread dough from being over-worked.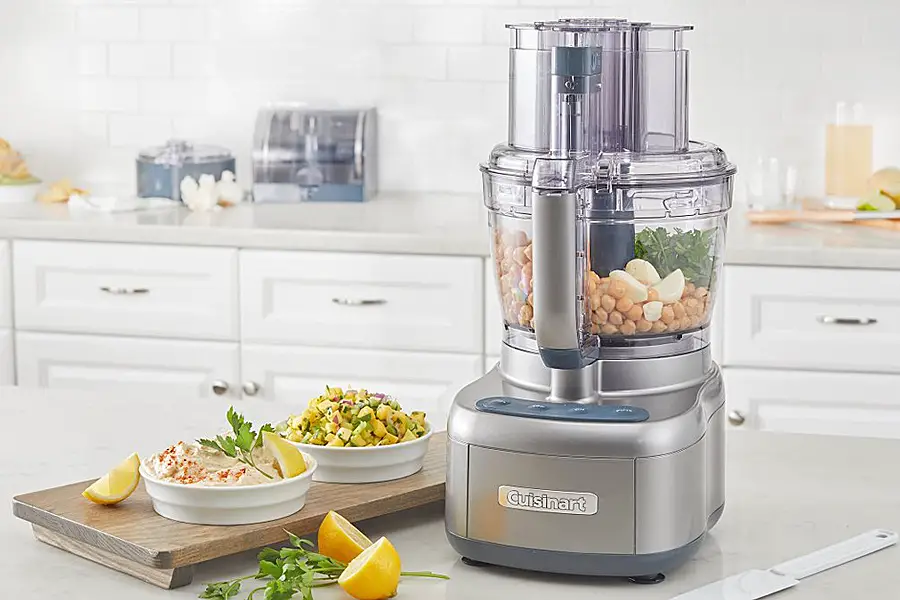 • Versatility - Hand-operated food processors can go anywhere, electric requires an outlet. Furthermore there a growing number of food processors that are also doubling as other appliances, including boilers.
• Compatibility - When selecting one that has travel mugs, take heart not to misplace them as other brands of travel mugs won't necessarily fit in the food processor you choose. Each design is specific to the manufacturer.
• The Feed Tube - This tube is important because it dictates what types of food can be processed. If the food is too large it won't fit down the tube, thus you will be more limited in what you can make.
• The Settings - Depending on the manufacturer and design, the settings will vary. One that has multiple speed settings will offer more versatility but the cost will run a little higher.
• Pulse - Not every food processor has a pulse feature. This allows the user to quickly activate the food processor and then turn it off when it's done being used. Thus, it helps prevent food from being overly processed which can result in mushy food.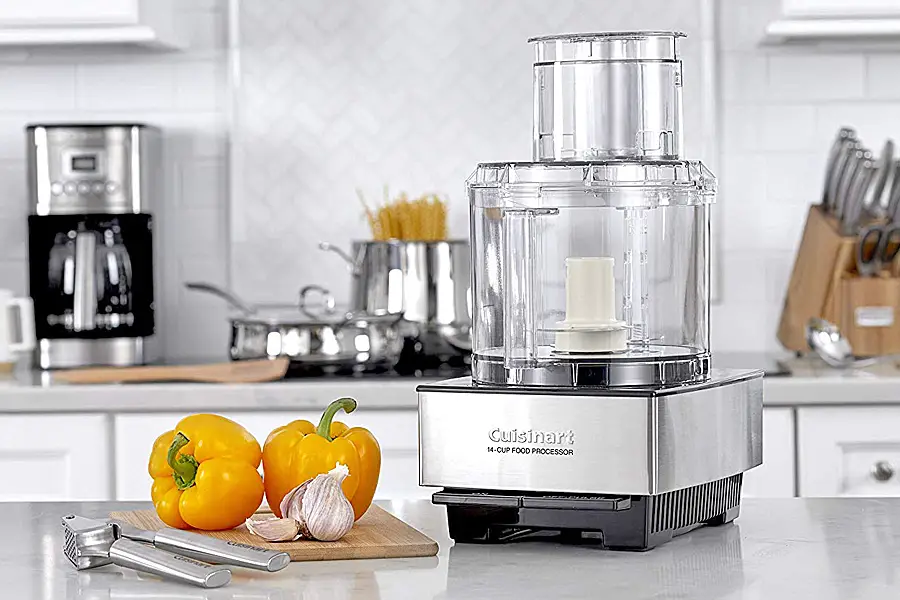 • Capacity - Mini food processors are perfect for small portions but if you need something that will feed the masses you won't want to choose a miniature design. What's a quick way to tell the difference? Miniature food processors do not use a feed tube. Medium-sized food processors do offer a larger amount of food but it is usually wiser to purchase a size larger than what you think you will need just on the off chance that you may one day need to use it.
Conclusion
There are other more cosmetic features to consider such as the number and style of touchpad controls. The more options that are available, the less likely the chance of over-processing (or under processing) your food.
Also, any travel cups that might come with it should be BPA free, but some still on the market are not. BPA can leach into the food being processed and cause a wide variety of health issues after long term exposure. All food processors are a wonderful addition to any kitchen. When choosing the right one, it really just comes down to personal preference.