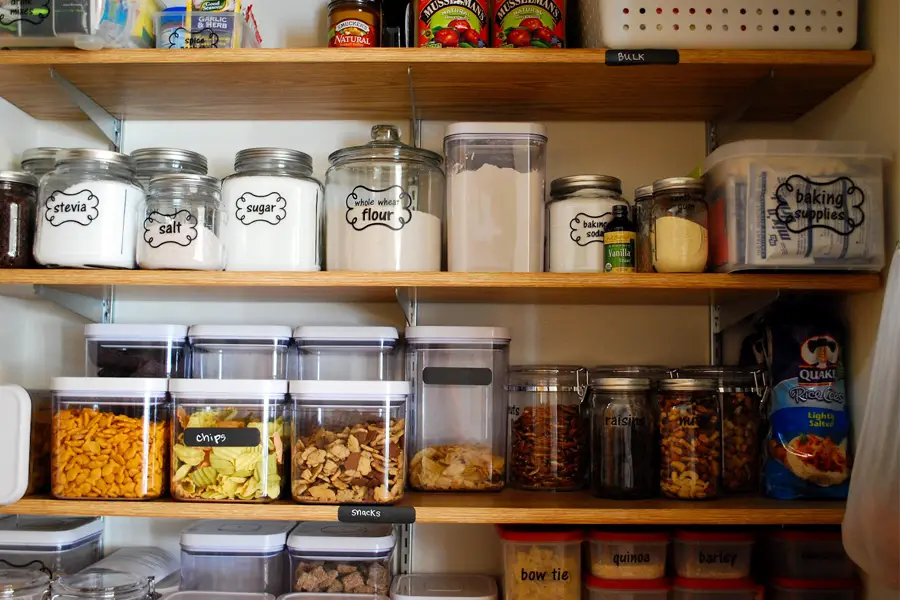 Food Storage Container Reviews
When it comes to food storage containers, our philosophy is "waste not, want not". Invest in the right set and you'll never need to throw out leftover food or raw produce ever again.
Most Popular Food Storage Container
OXO
As a busy parent, you undoubtedly have countless things to juggle on a daily basis. While we can't personally step in to help you, we like to make a difference in the little ways we can – starting right now, by recommending to you the OXO Tot Baby Blocks Freezer Storage Containers.
These nifty little containers are made specifically with your baby-feeding needs in mind. They come in a set of six which snaps together and apart again as needed. Each container makes portion control easy with neat measurements up along the side – no more guessing if you're feeding baby the right amount!
These containers are freezer safe, heat safe, and dishwasher safe. What's more, they are designed to be leak-proof, so that you can easily store containers of baby food in the freezer, pop one in your bag on your way out, and let it defrost with no worry of leaks or stains.
BPA-free
Great quality
Convenient to store
Tight seal
Easy to clean
– Anthony Dawson
Best Overall Food Storage Container
Rubbermaid
If you're looking for a storage container that goes far beyond the call of duty, you can't go wrong with the Rubbermaid 7J93 Produce Saver Square Food Storage Containers Set of 8. It does so much more than just store your produce – it actively keeps it fresher, for longer. Clearly, this product is the last word in smart storage.
The secret of the Rubbermaid Produce Saver is in its construction. The design of the containers makes use of a tray and vent system. The vent allows oxygen to circulate inside the container, while the tray elevates the food from the bottom of the container, ensuring that it is away from the moisture which collects below.
Affordable
Value for money
Lives up to its promise of preserving produce
Makes it easy to eat fresh and healthy foods
Stacks easily and neatly
– Anthony Dawson
Best Budget Food Storage Container
Elacra
Why do we love Elacra? Let us count the ways…
The Elacra brand delivers on value, quality, versatility, safety and variety, and you can benefit from all of these (and more!) when you purchase the Elacra 10-Piece Premier Storage Container Set.
Do you get frustrated by food storage containers that stain easily? With this container set, those worries will be a thing of the past. Use it to easily store and reheat tomato-based foods with no problem at all – no unsightly stains will ruin your containers. When you're done using the containers, simply clean and stack. Both the containers themselves and their lids nest neatly for easy and neat storage.
Additionally, these containers are made of 100% certified BPA-free plastic. This means that you can relax and have complete peace of mind knowing that you and your family are not exposed to any harmful chemicals in the process of using these containers.
With so many benefits to offer, it's clear that this set of containers has it all.
Freezer safe, microwave safe, dishwasher safe
Great quality
Durable
Easy to see what's inside
Same lids fit deeper (and therefore larger) containers
– Anthony Dawson