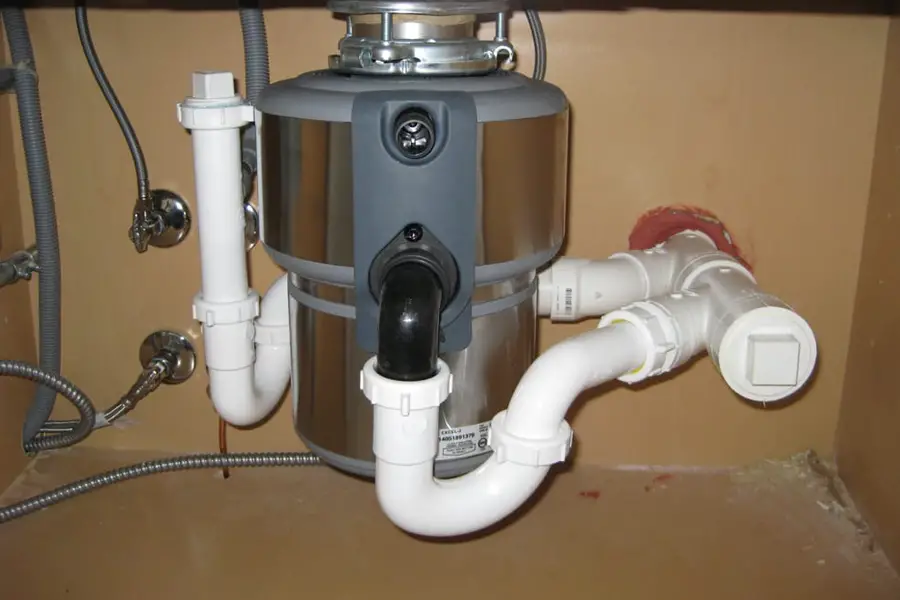 Garbage Disposal Reviews
Garbage disposals create a convenient way to dispose of much of the food waste produced in your home. This not only reduces the amount of food sent to landfills, it creates an environmentally friendly way to reduce waste. Food disposals are easy to install and can be installed on most sinks. They finely grind up waste, so it is not disposed of through the trash. There are many different garbage grinders and disposals of varying qualities. We have evaluated available disposals to determine which models create the best value.
Most Popular Garbage Disposal
InSinkErator Evolution Compact
The InSinkErator Evolution Compact Household Disposer has a ¾ horsepower motor with a Dura Drive Induction motor. This motor technology enables the InSinkErator-Evolution-Compact-Household-Disposer to grind up foods like apple cores and potato peels, which normally would not be able to be put in the garbage disposal. The disposer contains a multi grind technology that has 2 grind stages. This quickly grinds foods which can be as hard as small bones. The 34.6 ounce grind chamber has all stainless steel components creating a strong disposal that will last for many years. The other feature that the InSinkErator-Evolution-Compact-Household-Disposer has is Sound Seal technology. This advanced sound insulation includes anti-vibration components creating disposal that is substantially quieter than typical garbage disposals. Its ability to grind heavy foods quietly makes this model a favorite among customers. The InSinkErator-Evolution-Compact-Household-Disposer comes with a 4 year limited warranty that includes home visits as part of the warranty.
¾ Horsepower motor
34.6 ounce grinder chamber
Sound Seal technology to reduce noise and vibration
Dura Drive Induction motor to grind up hard to grind food
4 Year limited warranty
– Anthony Dawson
Best Overall Garbage Disposal
InSinkErator Evolution Excel
The InSinkErator Evolution Excel Household Disposer has a 1.0 horsepower Dura Drive Induction motor. The 1.0 Dura Drive motor includes multi grind technology which grinds food in 3 grind stages. This enables you to grind virtually any type of food waste and reduces clogs and jamming. The grinding technology includes a Grind Shear ring and a Tri-Action Lug system which enables the food grinder to liquidify food waste so that it is easily processed through the sewage system. The InSinkErator-Evolution-Excel-Household-Disposer has a 40 ounce grind chamber which is made of stainless steel and has durable components that will not break down from difficult food waste. The Sound Seal technology produces ultra-quiet performance and allows you to grind food with a more powerful motor and less noise than standard food grinders. The InSinkErator-Evolution-Excel-Household-Disposer comes with a 7 year In-Home warranty. This disposal is made in the USA.
1.0 Horsepower Dura Drive Induction Motor
Sound seal technology for quieter operations
40 ounce grinder chamber with 3 grind stages
Made in USA
7 Year In –Home warranty
– Anthony Dawson
Best Budget Garbage Disposal
Waste King Legend Series
The Waste King L 2600 Continuous Operation Garbage Disposal has a ½ horsepower motor and it contains continuous feed operations which enable the addition of food while the disposal is being operated. The 2600 RPM's grinds up food smoothly and efficiently. The Waste-King-L-2600-Continuous-Operation garbage disposal has stainless steel grinding components and swivel impellers which reduce jamming of the disposal. It also includes sound insulation for quieter operations. The space saver design is compact and fits easily under standard sinks. The grinding mechanism grinds food finely enough which makes this disposal acceptable for septic tank use as well as city septic use. The Waste-King-L-2600-Continuous-Operation disposal has a removable splash guard for easy clean up. It also comes with a 36″ power cord that plugs in easily under most sinks. There is a 5 year in-home warranty and a lifetime warranty against corrosion. This is one of the longest warranties in the industry.
½ Horsepower motor
2600 RPM's of speed
Swivel impellers which reduce jamming
Stainless steel components
5 Year In-Home warranty and lifetime warranty against corrosion
– Anthony Dawson
Garbage Disposal Buying Guide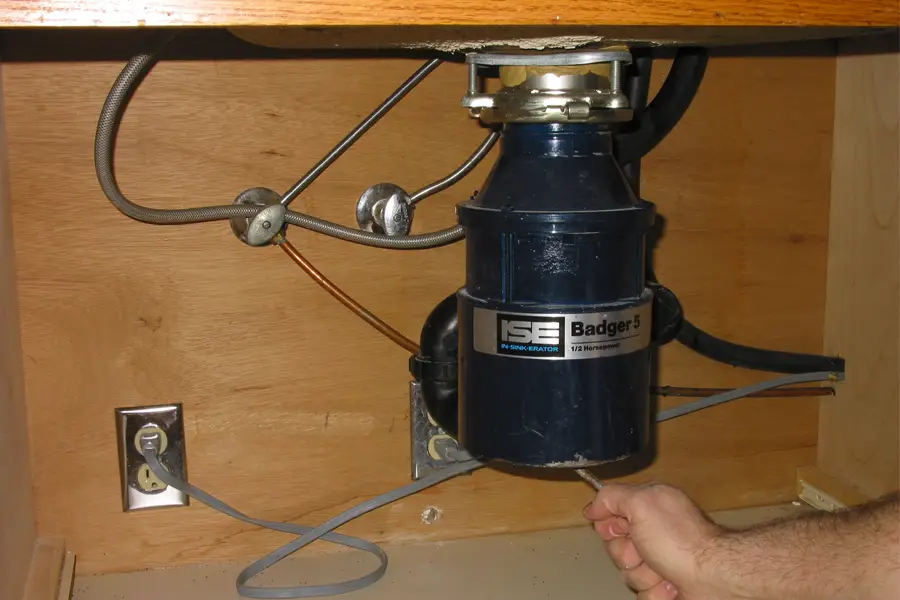 How to Buy a Garbage Disposal
If you are looking to buy new garbage disposal there are many things to consider. To get satisfaction out of this kitchen appliance it is essential to buy the right one for you and your kitchen. Not all garbage disposals are equal.
A garbage disposal is that piece of equipment that grinds up and washes away meal refuse. With a touch of a button, food wastes are shredded to a size small enough to pass through the plumbing.
In the United States, only a few companies sell garbage disposal units. Presently, the most prevalent in the market is the InSinkErator. There are other brand names from other companies but InSinkErator is the most aggressive when it comes to marketing the products. Garbage disposal units are usually available in home improvement stores, hardware and even in online stores.
The brand name is not the only thing to think about when buying a garbage disposal. Check the price as well. The price is usually directly proportional to the horsepower of the unit. Other things to consider are the types of garbage disposal, noise level, safety and other special features. If you want to learn how to buy a garbage disposal unit, mull over the factors in this buying guide.
Consider How You Will Use the Garbage Disposal
This question pertains to how often you are going to use the unit. Is there a person dedicated to run the home that cooks and cleans every day? Or do you only cook for supper? These are things to consider when buying because the bulk of food waste that will be fed into the garbage disposal should match the grinding power.
Grinding power or horsepower is the most important issue in the disposal unit. This almost always predicts the life span of the garbage disposal. To decide on the horsepower most suited to kitchen needs, determine what types of foods usually go inside the disposal unit. Will the machine grind bones most of the time or are you a vegetarian who only have leftover vegetables and fruits after a meal? Another thing to remember is that price determines the grinding power and vice versa. Small budget of $60 can buy a unit with 1/3 horsepower. That would be great savings but the disposer will break down quickly if the kitchen refuse is usually bones that need a lot of grinding. Should you decide on a large budget, let's say $600, it could get you a 1-horsepower unit. This is not very practical if all you eat are vegetables that only need shredding which would be very nicely cut up by a garbage disposal unit with just 1/3 horsepower.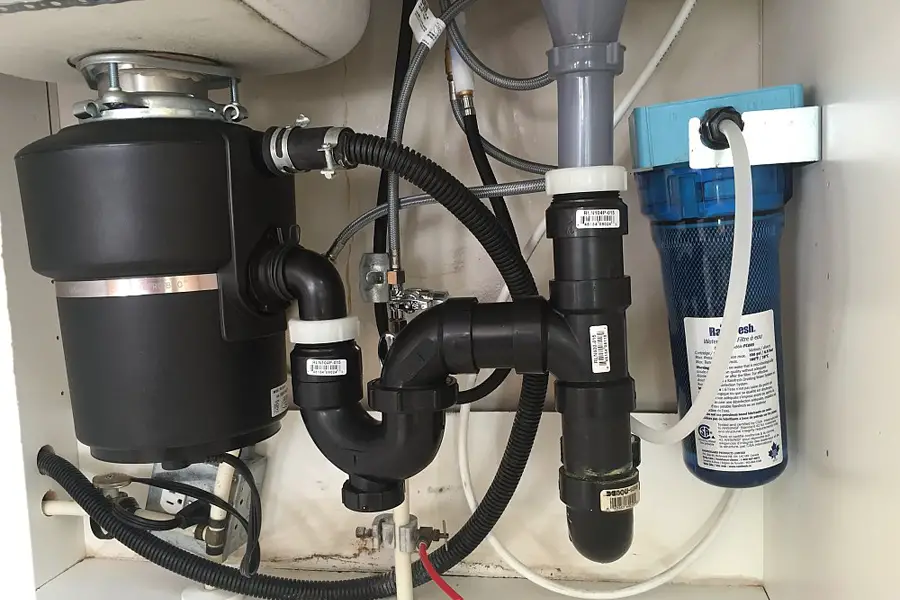 1/3 Horsepower
1/3 horsepower is the lowest that you can find in the market. As mentioned, this would sound like a great economical home solution but it is only good for limited use.
Pros:
The disposal unit looks very classy and sleek on the outside
Cons:
Easily gets jammed if grinding hard scraps of food and bones.
The inside components rust easily.
1/2 Horsepower
The usual recommended horsepower for regular home use is ½ horsepower. This is a good option if the garbage disposal unit is not overfed. Life span of this kind will be longer if it is not used all of the time.
Pros:
Priced a bit higher than a 1/3 hp unit; can be bought for less than $100
It can fit into tighter areas since this disposer is smaller
Cons:
Noisier, in fact, the sound level is quite high
With this garbage disposal, a lot of water is needed to assist the machine in grinding.
To get the best out of this ½ hp unit, always choose the one with stainless steel parts.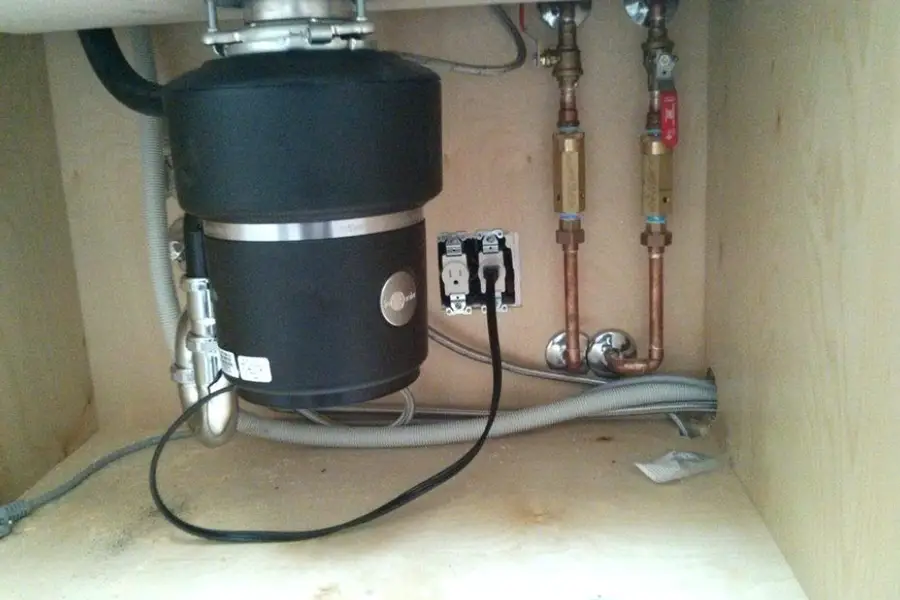 3/4 Horsepower
If the house has a much busier kitchen which means more kitchen waste, ¾ horsepower is the best kind to go for. This kind can grind hard scraps like cabbage core, fruit and potato peels and soft bones.
Pros:
Sturdier and more powerful
It does not jam easily and most have stainless steel parts
This is also quieter, Most disposers with ¾ hp have more sound protection
Cons:
The unit is bigger so be sure to have enough space under the kitchen sink to accommodate its size
1 Horsepower
A garbage disposal unit with 1 horsepower is already considered a top-of-the-line machine.
Pros:
It can grind just about any type of leftover food
Noise level is very minimal compared to other types of disposal unit
All components are stainless steel which means no rusting
There is bigger space to put the wastes in, so you can put all the scraps in one go. The machine very rarely jams
Cons:
The unit is quite large. There should be a bigger space for installation of this kind
Expect it to be more expensive. Remember that with more power comes a higher price
Choose The Type of Garbage Disposal
Available in the market are two types: batch-feed and continuous-feed. For continuous-feed, you turn on the switch; run the water, as you feed in the food waste. With the batch-feed type, grinding starts automatically when a built-in plug is pressed into the drain. This type earns two thumbs up for safety because grinding will not start if the plug is not in place.
Consider Other Garbage Disposal Features
Some waste disposal units have a special cartridge attached to the side. The cartridge injects naturally occurring microorganisms into the kitchen waste which helps with the breakdown of the scraps. This is beneficial for the septic tank. The cartridge also releases a citrus scent that deodorizes the smell of the drain and the sink.
Another feature that manufacturers are promoting is the low noise level of the unit. To set expectations, it can never be totally quiet grinding of the wastes. Do not be disappointed when you hear low-humming when the package said quiet.
Consider the warranties that manufacturers offer. The cream-of-the-crop units usually come with lifetime warranties. But the lifespan of a garbage disposal unit will always depend on how it is used and cared for. A standard disposal unit will last for a long time if clogging is avoided. The usual types of waste that clog are coffee grinds, fibers from foods such as pineapple and celery, potato skins, eggshells and other thick rinds of fruits and vegetables. So even if you acquire garbage disposal units with premium warranties, it is not a guarantee that it will not break down. If you invest on a top-of-the-line unit, it would be best if you treat it like a partnership. Treat it good and it will be good.