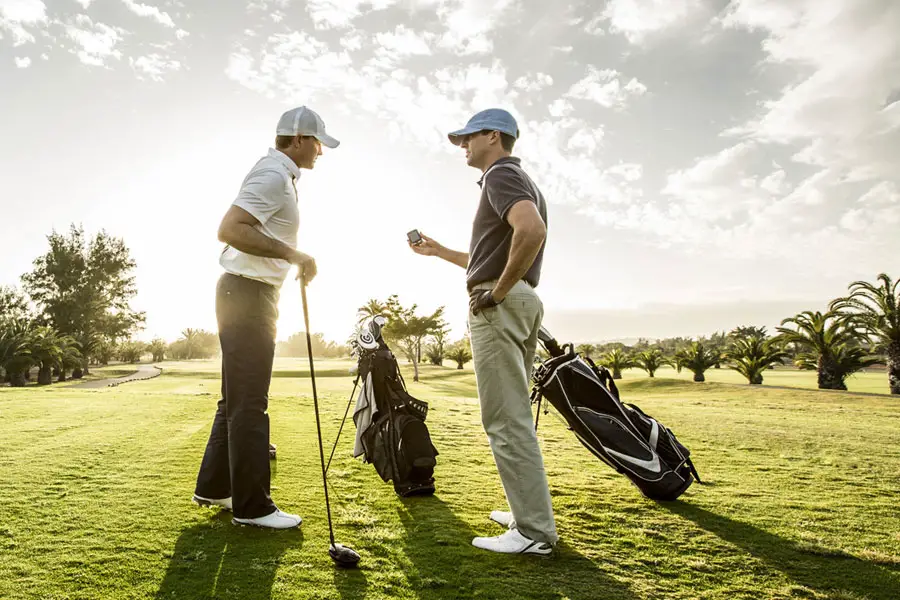 Golf GPS Reviews
When you are going golfing wouldn't you like to immediately begin playing and understand the intricacies of the course without having to walk it first? With a Golf GPS now you will able to do just that. A Golf GPS can layout the golf course for you so you will know your distances from the driving range to the green. It will lay out obstacles like water and sand traps around the course. With the following Golf GPS' you will have preloaded information about many different courses allowing you to begin doing what you have to love without concern over the lack of familiarity with the course.
Most Popular Golf GPS
IZZO Golf
The IZZO Swami 4000 Golf GPS is a wonderful device that will help you improve your game. There are over 25,000 preloaded golf courses worldwide on the device. This allows you to find the appropriate course and can immediately begin playing golf instead of having to spend time studying the course maps to determine the lay of the course. You can find the full course list on the Izzo website. Once the Golf GPS is charged you can play with all the critical information needed for your best play. There are no yearly subscriptions with this device. You will be able to use the GPS device in any weather conditions from cloudy days to bright sunny days and still see the screen easily. The IZZO Swami 4000 Golf GPS is very simple to use and will let you know how far you are from the different target golf holes. You will have a digital scorecard making it easier for you to keep score, choose your clubs, and golf without needing additional devices.
Over 25,000 preloaded worldwide golf courses
You can find the full list of golf courses on the Izzo website
No yearly subscriptions
Legible in many different lighting scenarios
Digital scorecard
– Anthony Dawson
Best Overall Popular Golf GPS
SkyCaddie
The SkyCaddie SGX-W Golf GPS is a great device to have while playing a round of golf. This Golf GPS has unbeatable accuracy allowing you to view the golf course and your targets easily due to the wireless connectivity. With the optical finger navigation feature you will be able to know the exact distance from where you are standing to any targeted golf hole. With Wi-Fi available this Golf GPS will enable you to know any course information you desire without any other devices. The New RangeVueTM feature will illustrate range rings on HoleVueTM allowing you to be able to choose your club faster and more accurately. The display on the SkyCaddie SGX-W Golf GPS is on a three inch screen with TFT LCD making the device easy to see in different weather conditions. The GPS has 50 channels for the GPS receiver and up to 30,000 preloaded courses already on the device making it so you can play immediately and already have the golf course information you need to play to your best potential.
Wireless connectivity
Optical finger navigation feature
New RangeVueTM feature
Three inch display
Has 50 channels and up to 30,000 preloaded courses
– Anthony Dawson
Best Budget Golf GPS
Garmin
The Garmin Approach G10 Waterproof Touchscreen Golf GPS is a handy device to have while you are playing at new courses or even playing at a course you venture to regularly. When you purchase this Golf GPS you will receive the GPS, belt clip, USB cable, and an owner's manual. The belt clip will free your hands allowing you to clip the Golf GPS to your golf bag, pants, or wherever it is most convenient. The Garmin Approach G10 Waterproof Touchscreen Golf GPS will provide you with specific golf course maps that will inform you how far you are from targets around the golf course along with obstacles or direct paths to increase your performance while golfing. As you go from hole to hole the Golf GPS will update constantly showing you distances from yourself to your targeted hole. The Garmin Approach G3 Waterproof Touchscreen Golf GPS is unlike many Golf GPS' and is waterproof allowing the weather to not slow you down.
Comes with GPS, belt clip, USB cable, and owner's manual
Specific golf course maps
Updates from golf hole to hole
Waterproof
Affordable price
– Anthony Dawson
Golf GPS Buying Guide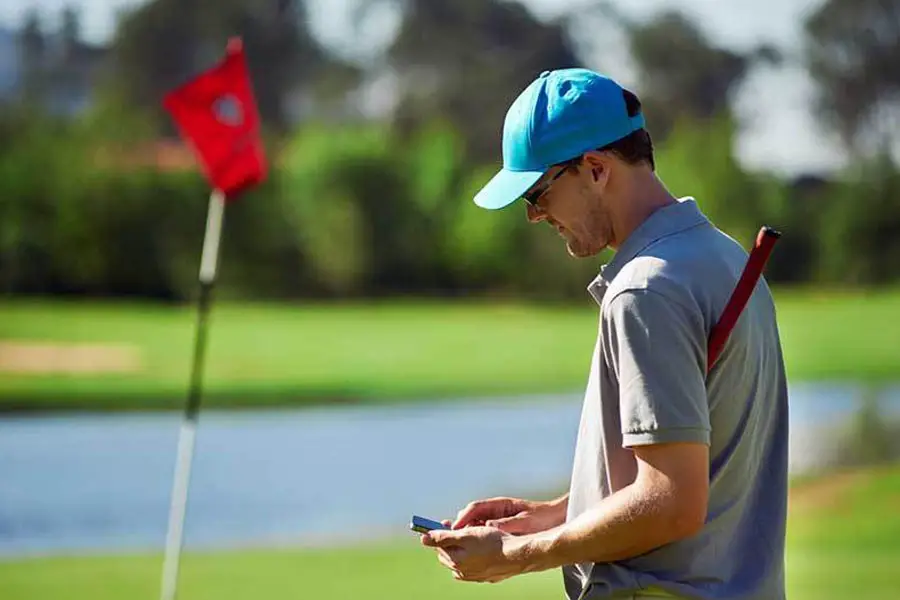 Before you buy the most suitable golf GPS, you have to consider many things, to ensure you buy the right product. Here are some useful factors that could assist you in making a right purchase.
Define the Features you expect
The most important thing you to do are to outline the features you want for your golf GPS before you shop for it. The features determine whether you get the right products or not. There are different colors available on the market such as color screen, monochrome and so on. Moreover, you have to decide whether you want to record the length of all the shots that you have done. You should also decide whether to keep track of all the distances from the green such as back, middle, front and so on. If you play different golf courses, it is natural you seek for products that cover all the courses you play. There are different decisions you have to make about the type of gold GPS you want to purchase. You have to ensure that the GPS you purchase incorporate all the features you expect.
Subscription Fees
You have to consider the subscription fees you will pay for the golf GPS you want to purchase. It is not all the GPS that needs subscription, great number of them need it. You have to consider the rate for such subscriptions and the frequency of such subscriptions. Some subscriptions are monthly, yearly and so on. You have to consider the cost and pick the ones that would be favorable to you and which you can easily afford. Also, compare the efficiency of providers before you make a decision.
Consider the issue of quality
The issue of quality is very important in making a choice. Consider the various brands in the market and choose only the brands you are sure of its quality. There are popular brands in the market; there are also new Golf GPS brands that are good as well. Carry out a review of all the available products and watch out for the views of other people who have used such products in the past. Their opinions would guide you in choosing the high quality brand at affordable price. You should make sure that the product you buy is suitable for your golfing needs.
Set out your budget
Before you purchase any golf GPS, you have to set out your budget. Apart from the subscription costs, there are other costs as well. It is good you determine the cost of various models in the market and choose only those you can pay for. You do not need to empty your bank account, which could be the case when you go for the popular names. There are new products that perform efficiently as the known products. You should always buy a GPS you can afford and retain enough money in your pocket for other things.
The benefits of Golf GPS for your game
Golf GPS
It is needed if you want to be a successful golfer. Without the golfing equipment, you would be frustrated with the game. many golfers regard the equipment as offering a bird eye view of the game, because it helps them to have an overall grip of their favorite game. It enhances the view. Golf shots could be trapped by water or sand and it could be obstructed by other things, it will be difficult to take an accurate view or reading without using the GPS. This is why it is one of the most important tools in the hands of the golfer. You need it, if you want to excel in that sport.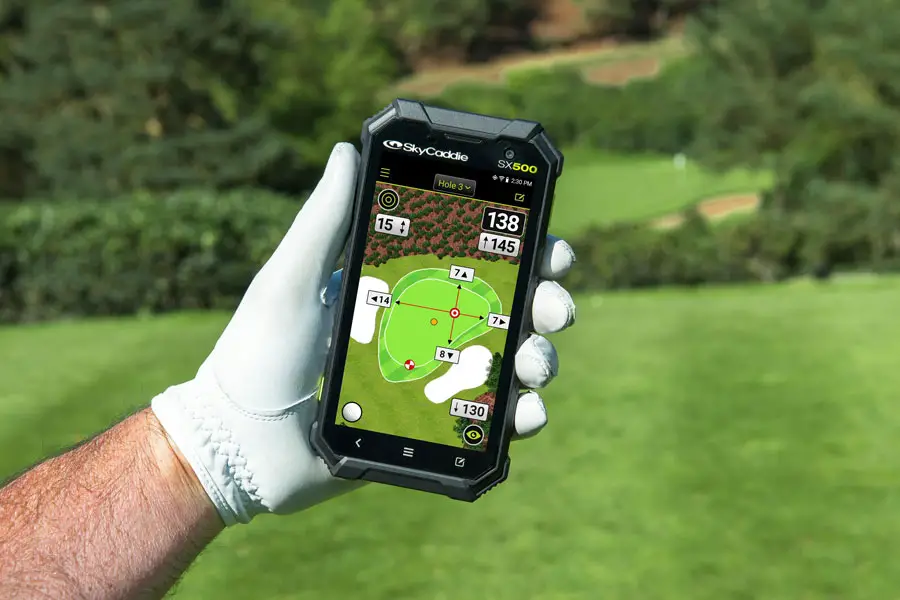 Reliability
Apart from the price, another important point you must not ignore if you want to purchase GPS is the issue of reliability. If you cannot get a GPS that would give accurate and reliable information then it is a waste of money. This is why you will not rush into buying a product without understanding whether it is reliable or not. Golf GPS is a huge investment and it is necessary that you get a product you are sure of. Try to equip yourself with the relevant information about all the products in the market. This would help you to get only the best. You get a clear perspective of all the GPS in the market and buy only the product you are sure would not disappoint you.
Customer Service
You cannot disregard the issue of customer service if you want a golf GPS that would not disappoint you. There is not disappointing as having a product that would disappoint you when you need its services most. You must get a product its manufacturers are committed to give you support when you need it most. You should be sure that the product manufacturers address issues promptly and they have the right course when you need them and be sure that they would upgrade their databases frequently. You can always compare various manufacturers before making a choice.
Different types of Golf GPS available
You can buy sports watch that has golf GPS capabilities. This is better and more convenient than carrying other equipment. Watches are usually very expensive and they should not be used daily unless for golfing activities. The watches are better because you can download all the information you want anytime you want it as it is always with you. Another portable golf GPS you can consider are those in hand held devices. They are slightly bigger than watches, but they will give you accurate information.
You can use it to download any information you want and store it in that device. There are different types in the market; you have to compare them to make a choice. Moreover, some cell phones have golf GPS capabilities. You can use such phones to get all the information you want from the internet. They also provide accurate information. These days golf GPS are available in different materials, you can always make a comparison to select the best device for your golfing activities.
Conclusion
Choosing the right golf GPS can be a daunting task. The information above would make things easier for you. You can always rely on your needs before making a choice.