Greeting Card Software Reviews
Greeting cards are made, bought and sold throughout the year. They are the perfect small gift for any occasion. Sometimes, however, it can be hard to find just the right card for your occasion. For this reason, many people use greeting card software to make their own, customized greeting cards. Not all greeting card software is created equal, however. Some include features others don't, and still others may have the same features but poorly implemented. Some greeting card software have a much more complex user interface, while others are much more user friendly. The many differences and similarities among greeting card software makes it essential to do your homework before actually buying any software. You want to know that you can work with what you are paying for. You don't want to buy software to make greeting cards and end up not being able to work well with its features or user interface. An important thing to remember when deciding which greeting card making software to use is that because they are not all the same, they are not all meant for you. You need to look around and find one that you can work with, one that will provide you all the features you need in a way that's easy for you to use.
Most Popular Greeting Card Software
Hallmark Card Studio
Featuring all of the same features as the previous edition, with another revamped user interface, the Hallmark Card Studio is back with another yearly edition. This edition comes with less Hallmark cards than the previous edition did, weighing in at only 14,000 cards (2013 edition has 18,000). It has the ability to make calendars, even from scratch, as well as many other project types, similar to the previous edition. In fact, there isn't too much that is different between the two editions.
Birthdays, Christmas, Easter, Valentine's Day, Hanukkah and more templates, plus the ability to create your own
More than 20,000 Clip art images that you can use in your projects
Hallmark fonts provide an authentic touch to your greeting cards
14,000 hallmark cards and projects already made and ready for you to use or customize
Makes calendars from scratch and have the perfect calendar all the time
– Anthony Dawson
Best Overall Greeting Card Software
Hallmark Card Studio Deluxe
Everybody knows what a Hallmark card is. Many have even been to the Hallmark store. Needless to say, Hallmark cards are very, very popular, and Nova Development Hallmark Card Studio 2013 comes with over 13,000 of them already made. With this software you can customize the cards to add your own personal touch, or make completely new, unique cards that are perfect for the occasion. The Hallmark Card Studio Deluxe 2013 edition features yes more revisions to the user interface, an effort to make the software easier to use, while increasing performance.
Over 18,000 premium clip art images means that you have plenty of art to choose from when making your greeting cards
More than 10,000 Hallmark sentiments to choose from, giving you a nice repository of things to say on your cards
Customize a calendar, photo frames and more to unleash your creativity
Print or share via email or social networking sites such as Facebook
– Anthony Dawson
Best Budget Greeting Card Software
PrintMaster
PrintMaster 2012 Platinum is yet another greeting card making software package that has seen some success with its older versions. The greeting card maker comes with more than 3,000 premade templates to help you make good looking greeting cards. The templates are very decent looking, as is the clip art library, with over 100,000 pieces of clip art.It also features a wizard to help you create cards quickly and easily, making sure you have your cards properly lined up for printing. This is helpful so that you don't waste paper with trial and error.Images and text can be mirrored allowing the possibility of iron-on printing. It has a reputation of not being easy to use, and has lost its preference as a greeting card maker. The developer has been criticized for his modern business practices as well as for decisions made regarding the development of the software, claiming that it is much too complex and less secure.
50,000 more images than previous version
Avery templates preferred
Template search function
– Anthony Dawson
Greeting Card Software Buying Guide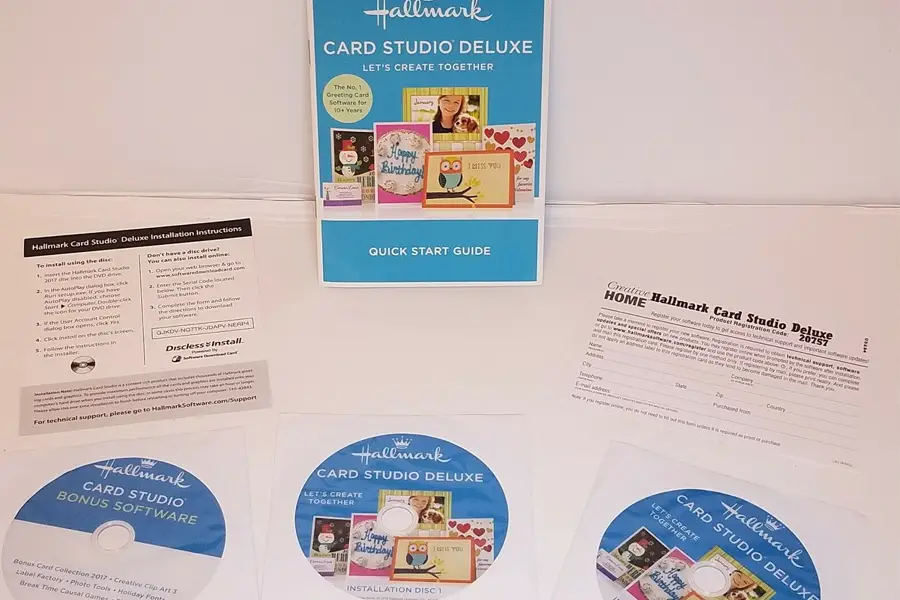 Greeting cards are the perfect addition to a gift and can be used for every occasion. However, store-bought greeting cards are costly, and therefore, the best option is to design your own cards. Greeting card software allows you to create your own customized and personalized cards.
Buying greeting card software is challenging, especially if you have never bought it before. You need to do extensive research before you go shopping and it can be daunting if the technical terms might confuse you. This guide will help simplify the process of purchasing greeting card software.
Why You Should Have Greeting Card Software
Having greeting card software has many benefits. The following are the advantages of purchasing a greeting card maker.
1. Helps Reduce Costs
Buying handmade greeting cards in the stores can strain your finances. Note that you need greeting cards for different occasions. For instance, you have to purchase greeting cards for birthdays, anniversaries, festivals valentine's day, and other special events. Saving money for all these occasions can be a big issue. Using greeting card software will help you cut these costs. You can design as many greeting cards as you like after you acquire your software.
2. It Increases Your Innovative Skills
Greeting card makers come with pictures and messages to help you create a perfect card. The software has multiple images, symbols, and messages that you can utilize in designing the card. Your level of creativity will determine how good the card will become.
3. Enables You To Design Customized Cards
It's hard to get a card that fully satisfies your needs. You can't add personalized information on the cards that you buy in the stores. A greeting card maker allows you to put additional information, such as the photo of the receiver.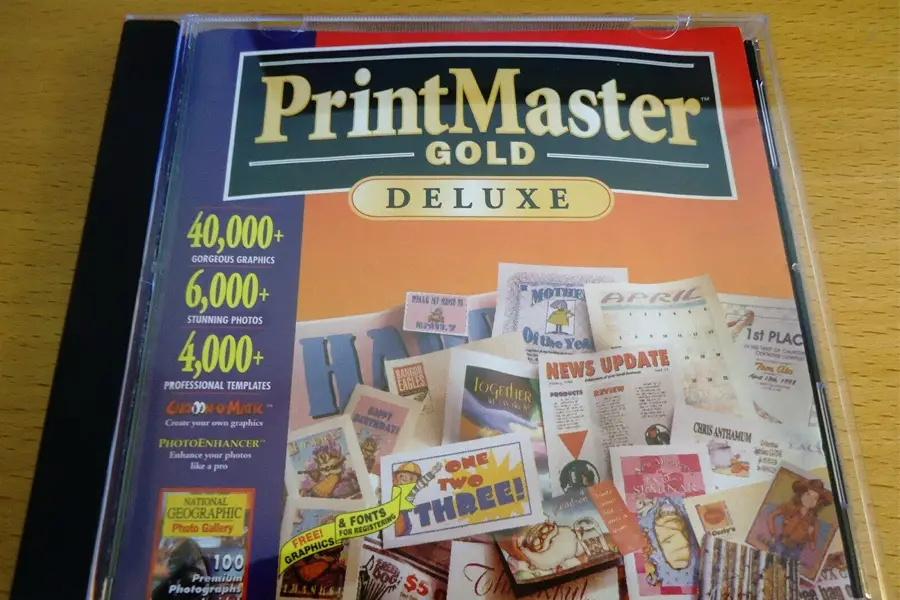 4. Enables You To Edit Available Cards
Greeting card software will allow you to change the appearance of the already available cards. You can edit the cards to make them unique. You can dictate the size of the greeting card.
Factors To Consider When Purchasing Greeting Card Software
You must select software that has all the tools required to create customized cards. Below are the features that you should look for in greeting card software.
1. Templates and Stock Images
The software should have multiple graphics and templates. It should create different types of cards, including engagement cards, graduation, congratulation cards, among others. Ensure that the program provides flexibility under each category. You should be able to personalize the cards and also create your cards from scratch.
The program should have multiple clip art images. Also, look out for software that offers slideshows templates.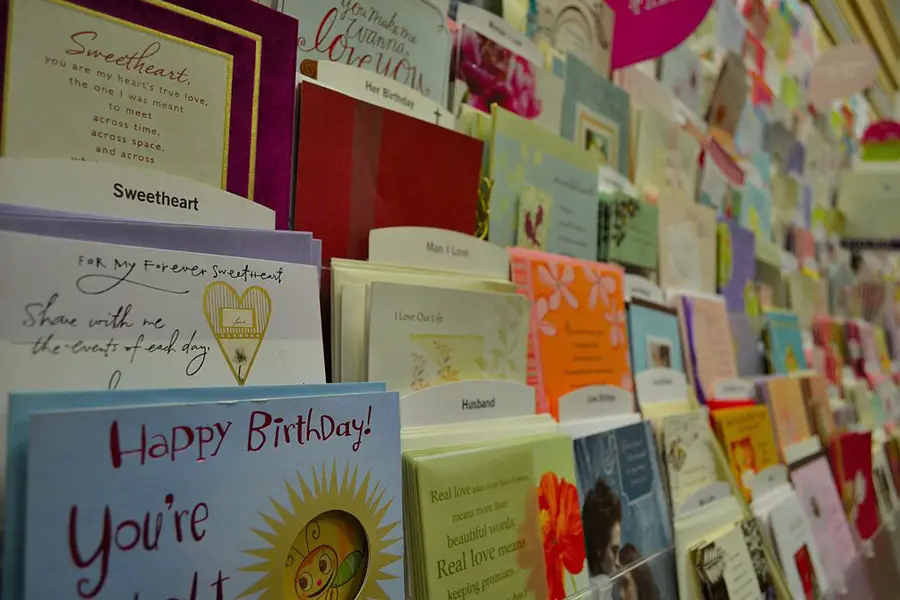 2. Design
The program should have different font size and styles to enable you to come up with the ideal card for any occasion. The tools should allow you to move design elements and text around until you get the perfect card. Advanced software will enable you to attach voice recordings, music, or slideshows to the cards. The program should have other features, such as spelling checking tools.
3. Photo Editing Tools
The program should have powerful photo editing features to help you design a truly customized card. You should have control over the appearance of the card. Ensure that the software enables you to adjust the display and size of an image once you upload it. Best programs allow you to eliminate red-eye, add filters, adjust brightness, and resize images.
4. Ease of Use
You don't need advanced computer skills to use a greeting card program. Ensure that the software has a user-friendly interface. It should provide 24/7 customer support. You should be able to contact their help desk through emails, phone, and social media. It should have guides and tutorials to help you navigate the interface.
5. Sharing Options
Ensure that the program offers multiple sharing, saving, and printing options. You should be able to print the card by yourself. Also, make sure that you can share the card on social media or send it to family and friends via email.
Conclusion
Sending personalized greeting cards can make the receiver feel special. Therefore, if you like to give meaningful cards, you should consider purchasing greeting card software. Acquiring it won't be a problem if you put the mentioned factors to use. Ensure that the program is easy to use and has multiple stock images and templates.