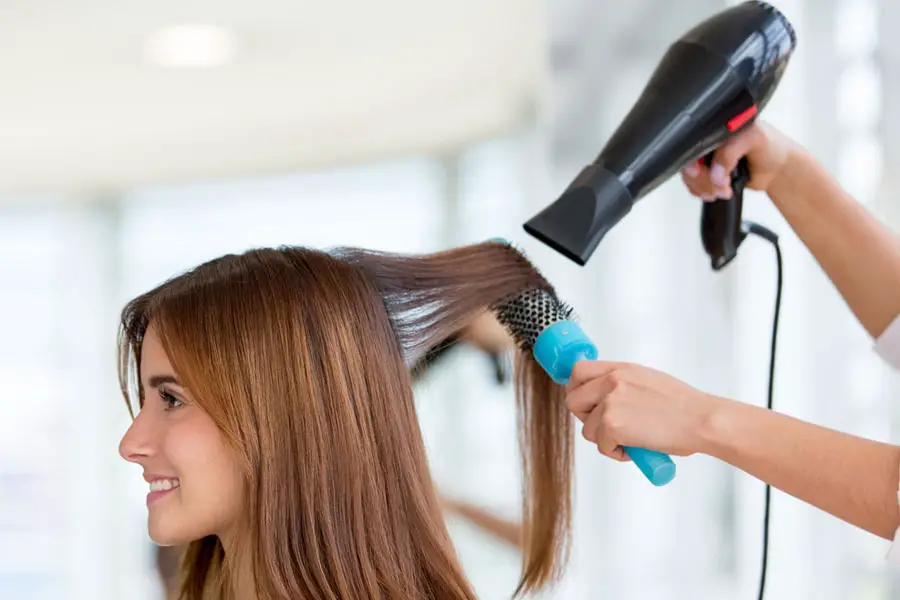 Hair Dryer Reviews
Back in the day, hairdryers were just a lot of hot air, but they offered the convenience of improving upon air-drying time. Today hairdryers are much more innovative and fancy. With new technology, dryers are able to do a number of different things above and beyond just drying your hair. This is great news for those who have a good deal of trouble styling their hair, and need the added power of electronics to help them tame the most stubborn locks. Choosing the right hair dryer for yourself begins with how much you're willing to spend, and what kind of results you seek. The top of the line, pro dryers can be quite expensive, but if you won't be walking down a catwalk anytime soon then it's likely that you won't need one like this. Perhaps you're looking for a dryer that will help you smooth your stubborn hair, or perhaps one that is gentle and less drying. Decide what your priorities are, and there will certainly be a dryer that fits the bill.
Most Popular Hair Dryer
Revlon
Harnessing the power of tourmaline ionic technology, you get tremendous shine, volume, and healthy-looking hair with the help of this lightweight device from Revlon. It's got a strong 1875 watts of power behind it, which is incredible considering that it is 25% lighter than any other hair dryer on the market. It's perfect for traveling and easy to pack in a small bag, but it's also effective enough to be your at-home, go-to dryer for super fashionable hair styles. The sleek spray finish makes this a very elegant looking dryer as well, so it's not an eye sore when it sits on your kitchen sink. And despite its fast drying time, it is still incredibly quiet, so you won't have to keep waking up your husband in the morning (or cat). There are two different heat settings to choose from, and it comes equipped with concentrator and finger diffusers included. All in all, this is a fantastic hair dryer for those on a budget who want to see professional-quality results. Get ready for your hair to be silkier and healthier than its ever been before.
1875 watts of power
Even heat distribution thanks to triple baked ceramic
Cold shot button
Concentrator and diffuser included
– Anthony Dawson
Best Overall Hair Dryer
BaBylissPRO
Tourmaline Titanium hair dryers are incredibly popular right now because of their exceptional heat conductivity, and high concentration of ions. What makes the ions so important is that they eliminate frizz and seal the hair cuticle, so you're getting a silky-smooth effect. When you bring tourmaline and titanium together there's really nothing that can't be achieved on any kind of hair. Working with different textures of hair can be a challenge when you're going for a glassy effect, but this dryer is going to make it so much easier to reach your goals. Its lightweight, powerful design works at a professional-level, but the price is much lower than some other dryers. That means it's perfect to get professional results at home without draining your wallet. The BaByliss Pro really does dry the hair in half the time that a drug store hair dryer can do it. There are also 6 heat settings so you can decide what level works best for your hair.
1900 watts of power and ultra lightweight
6 speed/heat settings with cool shot
Tourmaline and Titanium grill
Concentrator included
– Anthony Dawson
Best Budget Hair Dryer
Remington
Remington knows how to manage hair, and this elegant Tstudio Pearl Ceramic model has a powerful salon-quality motor that is enhanced by pearl ceramic technology. What this does is dry the hair exceptionally fast, and seals the hair cuticle for ultra shininess and softness. It features dual-speed power, 3 ceramic heat settings, as well as the styling tools that you need to create salon-quality styles in the comfort of your own home. There's a patent pending on the ceramic pearl technology because it's creating some of the glassiest effects on everyday, problematic hair. The concentrator and diffuser come included as well, and the whole package is backed by a fantastic four-year warranty. There are other tools in Remington's Pearl Collection that work wonderfully in conjunction with this dryer, such as the straighteners and styling wands. The main benefit of this technology is that it beautifully smooths the hair without any damage. We all know how hair can get burnt to a crisp with a hairdryer, but this version from Remington is putting a stop to all that.
Ceramic Pearl Technology for a smooth professional finish
40% faster drying time and 3x longer motor life
3 adjustable heat settings
Concentrator and diffuser included
– Anthony Dawson
Hair Dryer Buying Guide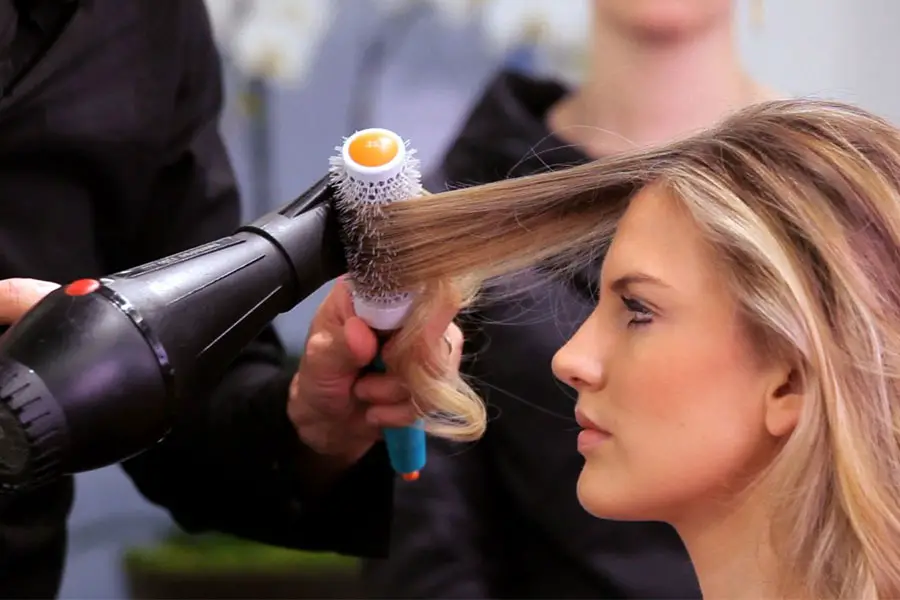 There are hundreds of different types of hair dryers including various brands, models and price ranges. From basic models to those that are loaded with features for different hair types, it can be difficult to settle on the best choice. This guide will help you to find the best choice whether you are buying the appliance for yourself, or as a gift for someone else. It isn't necessary to purchase the most expensive hair dryer to find one that is of great quality and will get the job done.
Types of Hair Dryers
There are three main types of hair dryers that are made to operate differently in accordance with the materials that they are made from and the overall product design.
Ceramic Hair Dryers
Ceramic hair dryers are made with solid ceramic heaters, plates or disks. They use infrared heat that stimulates drying of the hair on both the inside and the outside by stimulating molecules from inside of the hair. The heat is generated when air comes into contact with the ceramic surface. The heat is high and generated evenly. Users claim that it is a way to obtain more shine and an overall healthier appearance in the hair.
Tourmaline Hair Dryers
Tourmaline hair dryers are crafted with natural gemstones that are crushed and used to make the heaters and the plates. Tourmaline has the ability to create infrared energy that leaves even damaged hair looking shiny and healthy, much like the ceramic hair dryers.
Ionic Hair Dryers
Ionic hair dryers cause larger droplets of water to be broken into much smaller drops. The benefit of this is that the smaller drops of water are more easily absorbed directly into the hair. This creates a greater degree of hydration, and even though the outside of the hair is being dried, the internal part of each hair sustains less damage. Ionic hair dryers are known for helping to control frizz in the hair and to enhance a healthy shine.
Dryers that are Designed for Your Hairstyle
Believe it or not your hairstyle dictates which type of dryer will be the best choice. For a sleek or straight hair style dryers that combine ionic generation with elements such as tourmaline and ceramic that produce infrared heat will produce the best results. The added feature of a nozzle attachment allows for more control of the air output and is useful when using a hairbrush for straightening the hair in preparation for use of a flat iron.
Curly hairstyles benefit from the same combination type of hair dryer, but with the addition of a diffuser that will soften the airflow for reducing the amount of frizz.
Hairstyles that feature waves, full volume or flips require the use of a hair dryer that features multiple heat settings including a cold shot button. This allows for more control in styling and helps to set the style in place while it is being dried.
Dryers that feature ionic generators with the on and off feature are good for thinner This type of dryer is also useful for giving finer textured hair an extra boost.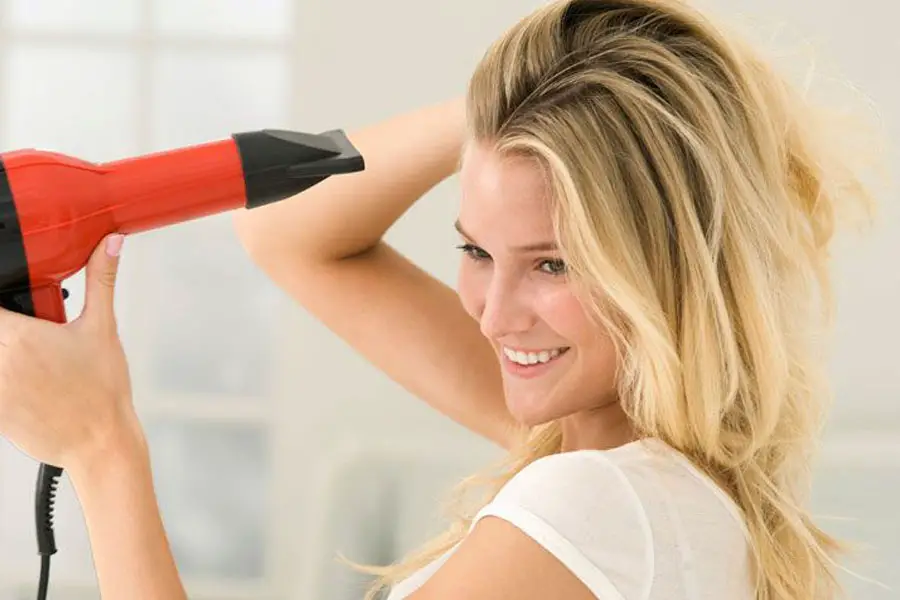 Additional Hair Dryer Features
As matters of personal preference, additional features are included with some hair dryers. Wall mounts, holders and stands are features that make it easier to store when not in use. They help to make the dryer easily accessible and protect countertops when in use. Some come with brush and comb attachments and most of these accessories are not required for optimal performance, but rather, to enhance convenience.
What to Look for in a Hair Dryer
You should select a hair dryer based upon the style that is recommended for your particular hair style. In addition to this, it is important to keep in mind any features that will be useful such as a nozzle, diffuser, multiple heat settings option or a cool shot button. While purchasing the least expensive dryer is not generally the best option for long use and maximum performance, it is not necessary to buy the most expensive either.
Look for a hair dryer that also includes a knot resistant power cord. Those which have a swivel option at the base will help to prevent the cord from twisting and forming knots and tangles which can cause stress on the wires inside and cause product failure.
Finally, look for a hair dryer that includes a warranty of a reasonable duration. Each manufacturer stipulates its own warranty and guarantee policies. This is particularly important for the more expensive products you may purchase. High quality hair dryer manufacturers issue warranty programs with confidence that the product will remain durable under normal use. If the company issues an extremely limited warranty on the product there may be a lack of confidence on their part that the item will hold up under normal use.
Conclusion
There is more that goes into the selection of a quality hair dryer than many people may realize. Even more important than the brand name, the design and quality of the materials used is what most profoundly affects the way that the unit performs when used on your hair. The selection of a hair dryer should first center on the type that will produce the results that work best for your particular hair style. Additional considerations involve features that will further enhance the performance of the dryer for your given hair style. This includes nozzles and diffusers for better control of the air flow. Other features such as a swivel cord and storage units can help to extend the life of the dryer by providing protection from wire damage and keeping the unit safe from accidental drops and other trauma which can occur when not properly stored.
Finally, a high quality hair dryer will feature a reasonable warranty program which is a reflection of the manufacturers' confidence in the quality and durability of the unit. With these tips in mind, you have all of the information that you need to purchase your new hair dryer with confidence.