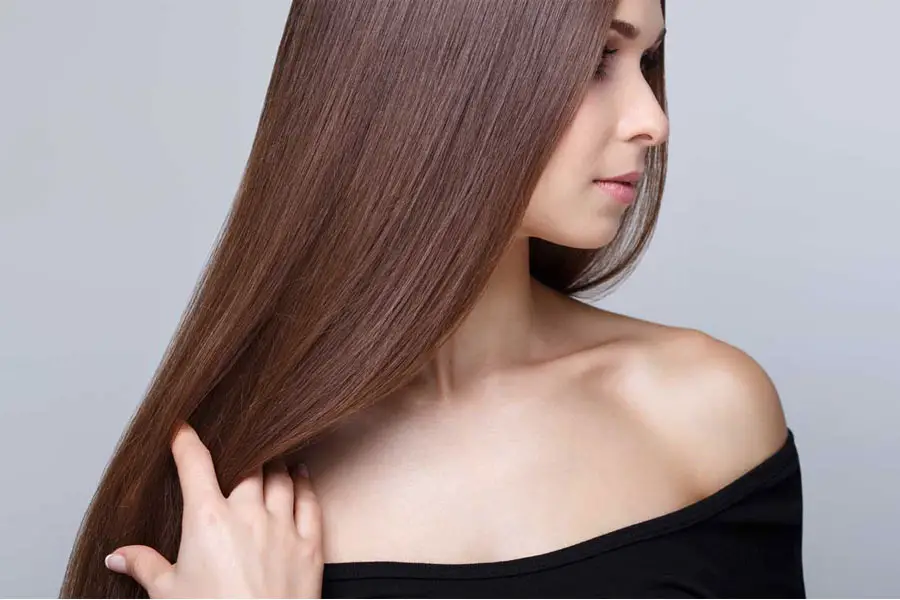 Hair Loss Treatment Reviews
Hair loss, for both men and women, can be a tremendously emotional and difficult problem to face. There's a lot of research and technology that goes into regrowing hair, but there's still no sure way to grow it back or prevent it from falling out. Some hair loss is due to medical reasons, and some is just the natural effects of aging. Male pattern baldness is quite common, but still emotionally difficult for men. Whereas for women, hair loss can be demoralizing. There are various different kinds of alopecia that one can have, and some forms are more prominent and unsightly than others. The industry of hair regrowth is enormous, not just in this country but around the world. Hair is very important to people, and they'll go to great lengths to have it look its best. Whether you're looking for a more natural and gentle way to grow the hair, a vitamin supplement, or a more advanced treatment that will be rigorous on your scalp, you'll be able to find something that suits your needs and your budget.
Most Popular Hair Loss Treatment
Ultrax Labs
Keratin is one of the most popular ingredients on the market for growing hair. It's a wonderful discovery that not only stimulates follicle growth, but also smoothes the hair shaft for more silky, manageable hair. This essential vitamin supplement from Ultrax Labs is called Hair Maxx, because it is specifically formulated with 20 essential vitamins, minerals, and herbs that have been shown to help you body regrow hair from the inside out. The hair growth vitamins that are required in the human body go way beyond just Biotin. The supplement is perfectly safe and effective for both men and women, and the best results are seen after a minimum of 90 days. The formulation effectively blocks DHT production, which is what is responsible for hair falling out of the follicle. When this is blocked, you're simply holding onto more hair. There are other proven effective ingredients such as nettle leaf powder, pumpkin seed powder, and saw palmetto.
Innovative hair regrowth supplement
Solubilized keratin and Hair Boost technology
20 amazing vitamins, minerals, and herbs
Hair regrowth you can be proud of
– Anthony Dawson
Best Overall Hair Loss Treatment
Nutrafol
The most vigorous hair loss treatments can have a lot of side effects, from burning of the skin to damaging of the hair. Nutrafol has come up with a hair loss formulation that is completely free of side effects, and is a strong but safe remedy that works on both men and women. Pro-vaxa was engineered in a USA FDA certified lab, and is backed by a 100% satisfaction guarantee after 6 months of continual use. It does take time to see results from hair loss products, but because of the amazing concentration of Biotin, B vitamins, Horsetail, and MSM, as well as DHT blocking ingredients, you're going to see a change in your hair quite quickly. Whether you want to grow back hair or make the locks that you have even thicker, this is a great choice that won't leave you with any damaging side effects.
Effectively blocks DHT
Safe, natural, and incredibly effective
Natural botanical ingredients
Repairs and revitalizes damaged hair follicles
Guaranteed positive results after 6 months
– Anthony Dawson
Best Budget Hair Loss Treatment
Propidren
Propidren hair tablets are perhaps the most popular on the market for their convenience and price. This Extra Strength hair growth program is completely free of drugs, and is backed by the power of the exclusive marine complex AminoMar. This complex has proved effective at nourishing the hair you have, while harnessing regrowth from within during the important Anagen phase of the growth cycle. Propidren has been through a whopping 5 clinical trials that have really put it to the test. With just two tablets a day, one in the morning and one at night, you can start to see good results in about six months, when you're incredibly consistent. This seems like a real commitment, but this is what is required to get your body to start producing thick hair again. There are really a number of factors that can lead to hair loss, such as stress, poor nutrition, medications, hormonal changes, etc. In the end, hair growth really does come from within, so Propidren provides a product that can harness your body's natural ability to produce more hair.
100% Drug free supplement
Has undergone 5 clinical trials
No. 1 selling hair supplement worldwide
As seen on Dr. Oz and The View
– Anthony Dawson
Hair Loss Treatment Buying Guide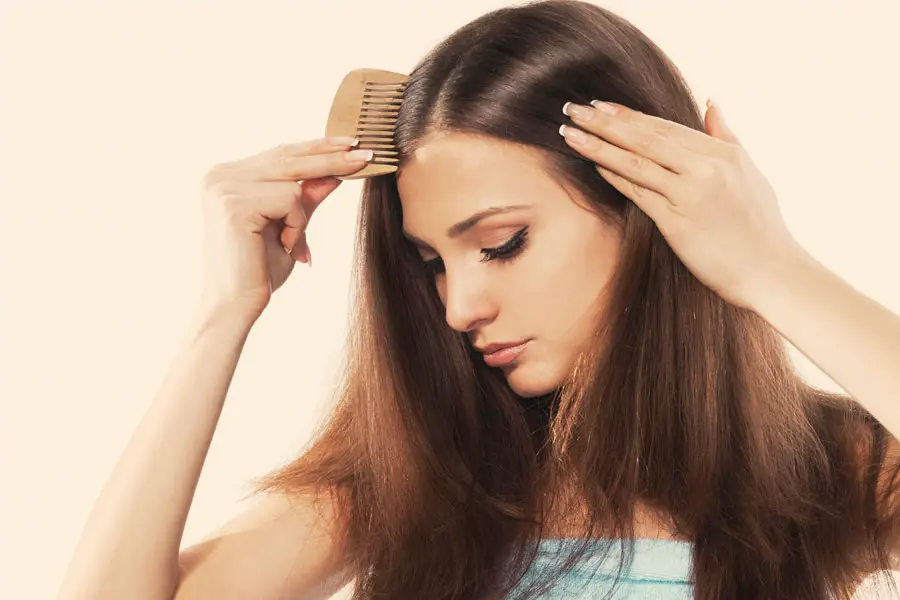 Hair loss is a common condition in both men and women that can result for a variety of reasons. If you are looking for a hair loss treatment that will help stop hair loss and promote the re-growth of the hair that you've lost, there are several different treatments available. Knowing which treatments will be the most likely to give you the results you are looking for is the key to finding the best hair loss treatment for you. This guide has been prepared to provide you with the information that will help you to know what hair loss treatments that you should look for. By understanding the cause of your hair loss, you will be better able to match the best solution to best solve the problem.
Identify What's Causing the Hair Loss
The first step is to figure out why you are losing your hair, or what is causing it to thin. There are a variety of different causes. In some cases, the only way to get to the bottom of the cause of hair loss is to make a visit to your physician for professional advisement. In some other cases, the cause is apparent because the symptoms align with certain activities or genetically inherited conditions that are present in other close family members.
Causes of Hair Loss
Stress can be the trigger that causes hair loss. For example, after a major illness, surgery or infection, hair loss can begin up to 2 to 3 months after the incident. Hormonal changes such as childbirth or menopause can also be a trigger. The medical term for this is Telogen effluvium.
Medications such as warfarin, lithium, heparin, chemotherapy drugs and amphetamines just to name a few can cause hair loss. Illnesses such as lupus, syphilis, thyroid disorders and nutritional deficiencies can also be potential causes. There are a host of other illnesses such as fungal infections of the scalp, autoimmune disorders, inherited hereditary conditions such as pattern baldness or the use of certain hair dressing techniques.
Treatments Available for Hair Loss
There are really only two types of treatment options that work to stop hair loss. These are the use of hormone blockers to stop the internal mechanisms that lead to hair loss and use of the agents that stimulate the hair to begin growing again.
Once you've identified the cause of your hair loss, you can more easily find the best remedy. There are even treatments that are effective for most types of hereditary conditions, but they will require daily use.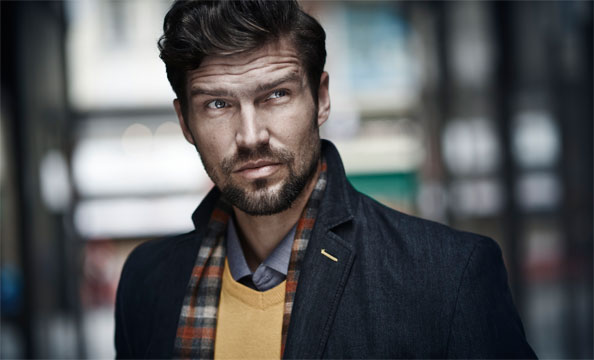 Treatments for Telogen Effluvium or Side Effects from Drugs
Discontinuation of the medications causing the side effects is the best treatment for this type of hair loss. New hair growth can also be encouraged by using products containing selenium, sulfide, ketoconazole, and minoxidil for men
When hair loss is attributed to hair dressing techniques, discontinuing the processes that lead to the problem are required to stop further damage. Coloring, bleaching, the use of hair appliances that use heat, such as straighteners, blow dryers and curling irons dry the hair and cause damage to the scalp.
When fungal infections are the cause, medical treatments are required using oral medications such as itraconazol or terbinafine for several weeks duration.
What to Look for in Over the Counter Treatments for Hair Loss
There are several useful supplements that qualify as hair loss treatments because they provide the nutritional components that help to stimulate the body's natural re-growth of hair. They are useful for treating several different causes of hair loss. Finding supplements that include these ingredients may be helpful in resolving your hair loss issues. Keep in mind that blocking the agents that lead to hair loss and stimulating new hair growth are the key concepts involved here.
DHT blockers help to stop the miniaturization of hair follicles which can lead to hair loss. This allows the hair to begin to grow again. Among the list of DHT blockers are saw palmetto and beta sitosterol. These are effective for both men and women. Both shampoos and supplements can provide DHT blockers. While this treatment may be effective in stopping the progression of hair loss, it is not a fix all and will not necessarily promote the new growth of hair. It should be combined with a regimen for growth stimulation.
Biotin and water soluble B complex vitamins help to stimulate cell growth that makes the physical environment more conducive to hair and nail growth. There are supplements that provide these ingredients internally, and shampoos that include biotin for the external treatment option.
Antiandrogens that contain spironolactone are useful to stop hair loss by interfering with the hormonal changes that cause shrinking of the hair follicles. They can be combined with DHT treatments for maximum effectiveness in preventing hair loss. This ingredient can be found in supplements and hair loss treatment products.
Anti-inflammatory agents help to reduce the sensitivity, pain and itching that some people report when experiencing hair loss. Any condition that causes damage to the scalp or hair should be treated in order to achieve the best possible results. Anti-inflammatory can be found in a variety of hair treatment products.
Conclusion
When shopping for hair loss treatments, look specifically for the products that contain ingredients that will be helpful in addressing all of the conditions that may be responsible for your hair loss. Stopping the hair loss at the beginning of the process by using ingredients that stop the process at a biological level and prevent damaging changes to the hair follicles are the first step. Selecting products that help to promote the natural regeneration of hair growth is the next.
Treatments that address the entire spectrum of hair loss are likely to be the most effective ways of arresting and correcting the problem. Whether taken singly, or combined in the form of supplements and/or external preparations that are applied directly on the scalp and hair, ensuring that you get all of the recommended ingredients will help to increase the chances of successfully treating the cause of your hair loss.