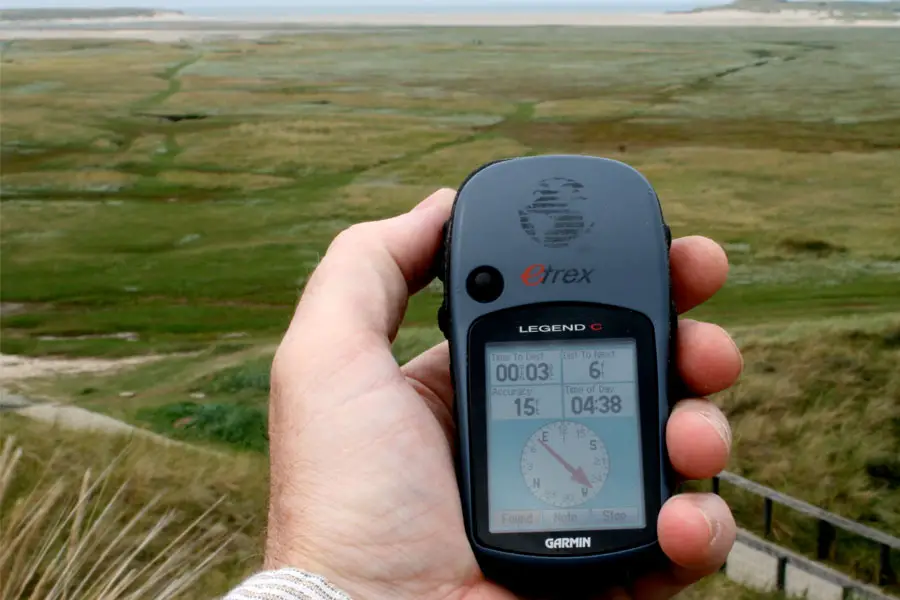 Handheld GPS Reviews
Today's adventurers have a variety of gadgets and gear to choose from when exploring a new city or venturing into the great outdoors. Though modern cellphones have made GPS technology ubiquitous in the hands of most people around the world, the handheld GPS remains a convenient tool for hikers, bikers, outdoorsmen, and explorers of all levels. These devices are much more advanced than the GPS-enabled maps of a smartphone when it comes to navigating from Point A to Point B. Often preloaded with worldwide basemaps, handheld GPS devices enable the user to view and plot trails and routes, navigate between waypoints, and participate in the worldwide treasure hunt known as geocaching. Handheld GPS units are great for anyone looking to get to know a new city, both domestic and abroad. For those venturing outside of urban areas, a GPS device is an integral tool for dayhikers and extended backpacking trips alike, allowing you to plot a custom route in advance and follow a trail of digital 'breadcrumbs' back to the trailhead. Handheld GPS units are also valuable tools for hunters and fisherman, as they often provide sunrise/sunset schedules, tide tables, and seasonal hunting/fishing calendars in addition to GPS functionality.
Most Popular Handheld GPS
Garmin Dakota 20
The Garmin Dakota 20 Waterproof Hiking GPS is a compact and straightforward device built to withstand nature's elements. The unit weighs just 5.3-ounces and features a 2.6-inch sunlight-readable, color LCD display. The Garmin Dakota 20 high-sensitivity GPS uses HotFix satellite prediction for fast and accurate signal acquisition. The unit is preloaded with a standard world basemap and includes an additional 850 MB of free internal memory for transfer of downloaded maps via a Micro SD slot. The Dakota 20 also features a 3-axis tilt-compensated electronic compass so you can always find your direction, and a barometric altimeter for accurate altitude and weather readings. Additional features include Auto Navigation, Automobile Mode, and Battery Save Mode that turns the screen to idle after 15 seconds of nonuse. The Garmin Dakota 20 is constructed to withstand run-ins with dust, dirt, water, and dropping, making it an ideal unit for kayaking, cycling, jogging, and hiking alike.
Efficient touchscreen navigation
20-hour battery life (with rechargeable NiMH batteries-not included)
Custom profile capability (driving, geocaching, marine, etc.)
Adjustable backlight offers clear visibility day/night
Suited for geocaching
– Anthony Dawson
Best Overall Handheld GPS
Magellan
The Magellan eXplorist 610 Waterproof Hiking GPS was designed with the world-traveler in mind, but includes features for capturing and sharing moments from any adventure with friends and family back home. What separates the eXplorist from most handheld GPS units is its 3.2 megapixel camera with built in autofocus, microphone, and speaker for recording geo-referenced images, video, and voice notes from your travels. View the highlights on the unit's 3-inch sunlight-readable touchscreen display that uses Magellan's 4-corner interface to quickly access the Dashboard, OneTouch, Main, and Options menus. Two manual buttons on the side of the device can be programmed to access your favorite features and most commonly used functions. The eXplorist 610 is preloaded with World Edition and Summit Series USA topographic mapping with 1:24,000 scale source maps from 200 countries around the world featuring contour lines, trails, waterways, and points of interest. The unit employs the use of a SiRFstarIII GPS chipset capable of pinpointing locations within 3-5 meters, while the 3-axis electronic compass and barometric altimeter provide relevant weather and altitude data.
3.2 megapixel camera with built-in autofocus
Preloaded with World Edition/Summit Series maps
8 custom user profiles
Meets IPX-7 standards – submersible at 1-meter for up to 30 minutes
Conserve power with Suspend mode while retaining GPS function
– Anthony Dawson
Best Budget Handheld GPS
Garmin eTrex 20
The Garmin eTrex 20 Worldwide Handheld GPS weighs 5-ounces and features a 2.2-inch sunlight-readable display navigated using 5 manual buttons on either side of the device. The eTrex 20 features a WAAS satellite-enabled GPS receiver with HotFix and GLONASS support for lightening-fast location positioning and a continuously reliable signal. The unit is preloaded with a standard worldwide relief basemap and is compatible with up to 2GB of downloadable topographic, marine, and road maps. The Garmin eTrex 20 is a rugged and durable handheld unit that can stand up the wind, rain, and dirt encountered while hiking, biking, fishing, or exploring. The orange on black coloring makes the eTrex 20 easy to find when dropped or stuffed in a backpack, while a detachable lanyard ensure the device wont slip of your wrist while out on the trail or water. The device has an auto-routing feature with turn-by-turn directions on roadways and can be mounted to dashboards or handlebars with Garmin's spine-mounted accessories. With proper AA batteries the eTrex 20 can hold a charge up to 25-hours, giving the user an entire day to hike, bike, hunt, fish, or geocache without ever getting lost.
Waterproof-rated to IPX-7 standards
GLONASS support for fast positioning
Compact color screen highly visible without use of backlight
Lightweight and durable
Automatic, turn-by-turn routing
– Anthony Dawson