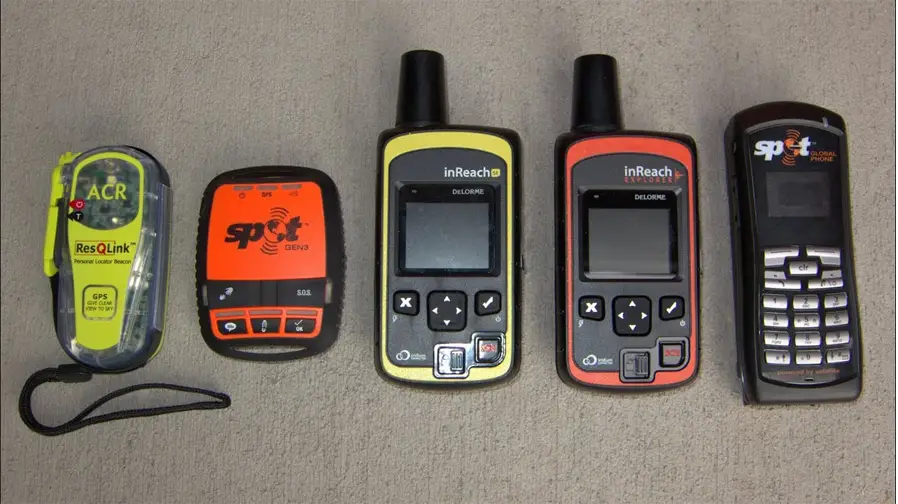 Handheld GPS Reviews
A handheld GPS system is an amazing tool when you need to know where you are and where you're going. It's a perfect device for those who like to venture out into the unknown, and still be able to find their way back. If you're a hiker, climber, or backpacker, then a GPS that is lightweight and accurate is essential. Finding a model that works for you will be quite easy, and it pretty much comes down to how much you're willing to spend. It's worth it to go the extra mile and buy a high quality GPS, because this increases the reliability and durability; which are two essential qualities that you need. GPS systems are also really great for runners, because not only do you know where you are at all times, you can also clock your speed and save that data for future runs. Or say you went on a run that you really enjoyed, you'll be able to find that same route again because the information will be stored inside the GPS.
Most Popular Handheld GPS
eTrex 20
Garmin offers elite devices for reliable satellite navigation, and the eTrex GPS is no exception. This is a favorite model for hikers, geocachers, and hunters. The high-sensitivity receiver and vibrant 2.2 inch color display make it incredibly reliable and easy to read. It has a worldwide base map with shaded relief, as well as powerful internal memory to store additional maps and topographic details. Because the device is so highly sensitive, you can still locate where you are when you're under heavy cover or inside deep canyons. GLONASS support only adds to the tremendously fast positioning power of this device. It's completely waterproof and therefore is great for kayaking, hiking in the rain, or to take along while fishing. All in all, Garmin is one of the most trusted names in GPS products, and this version provides all the features you need at a very affordable price. With some extra software, this model also works incredibly well for directions on the road.
Rugged design comes preloaded with worldwide relief base-map
Vibrant 2.2 inch color display
Works with topographic, marine, as well as road maps
Completely waterproof
– Anthony Dawson
Best Overall Handheld GPS
Garmin
Garmin is one of the leaders in handheld GPS systems, and this Navigator is completely waterproof, making it great for kayaking and venturing out into the rain. The quad helix antenna is what gives you unbelievable reception no matter where you end up. The high speed USB connection makes it super-fast to charge and store data on your computer. The sleek new design makes this Garmin even lighter than ever, which is essential for runners and hikers who don't want any more added weight on their journey. The built-in US 100k topographic data means that you can pretty much go anywhere in the continental US and know exactly where you are. Get out and explore the country, and Garmin will always be there to show you the way. The tremendous detail stored on this device lets you know where every national and state park is located, as well as local parks and forests. With detailed elevation information, trail maps, and even points of interest, you can make new and wonderful discoveries out in the wilderness, and hold your map in the palm of your hand.
Rugged, waterproof design
Birds-eye satellite imagery
TFK screen is sunlight readable with extreme pixel resolution
Electronic compass and barometric altimeter
– Anthony Dawson
Best Budget Handheld GPS
Magellan
The high resolution color screen of the Magellan eXporist brings the world around you to life in the palm of your hand. The waterproof design and paperless geocaching make this handheld GPS perfect for hikers, kayakers, and those who just simply love to venture into the great outdoors. The superior mapping power comes from the pre-loaded World Edition. It's possible as well to upload other maps onto the GPS. This device is not only loaded with features, but it's also incredibly easy to use right after you take it out of the box. It's designed to be intuitive, so it takes out the guess-work of using a GPS system for the first time. Vibrant graphics and a simple main menu add to the pleasure of using the system. It's easy to read the main screen, even in direct sunlight. With one simple click, the device turns on and tells you everything you need to know, and it even stores all the data about hikes you've taken in the past.
Vibrant, easy to read screen
Rugged and waterproof construction that is built to last
Simple and intuitive to use
18 hours of battery life
Paperless geocaching
– Anthony Dawson
Handheld GPS Buying Guide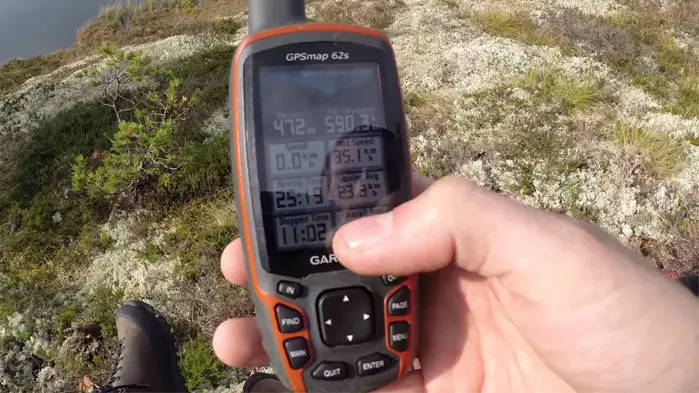 A compass and map never run out of batteries, and most smartphones have mapping options, so why is a Global Positioning System (GPS) receiver a good investment for people on the move?
If you plan on navigating city parks or traffic, a GPS-enabled mobile phone will get you where you are going, but wilderness cell coverage has its limits. can keep you on track visible landmarks are not available. When you have to deviate from a compass bearing to clear an obstacle you can easily get back on track. Handy options like geocaching data, or a barometer add value, too.
You should always have a quality hiking compass and current maps, but a portable GPS receiver will add convenience and safety to your travels.
Handheld GPS Positioning
Location accuracy is largely dependent on the number of satellites your GPS accesses. It takes five satellites at least, but ten to twelve will get a more reliable location. Typical accuracy is within 30 feet.
A factor in reception is the strength of your GPS antenna. A built-in antenna provides about 16 dB of signal gain, whereas an external antenna averaging 28 dB works better. A flat patch antenna gets a stronger signal when held flat. A quad helix antenna works in any position and will also get a better signal in canyons.
Your GPS needs to see the sky to get positioning data. Some trees are okay, but a narrow canyon causes problems. Occasionally a satellite can orbit into an undesirable path and your calculations become less precise. Newer high-sensitivity chip sets allow your receiver to better calculate weak signals.
Wide Area Augmentation System (WAAS) with support of ground stations and auxiliary satellites is not available everywhere, but if your location and device supports it, you will benefit from accuracy within 10 feet.
Features of Handheld GPS
GPS Mapping
Mapping software is added to modern models so see where that is in relationship to your surroundings.
Many mapping systems are proprietary to the manufacturer and don't play well with others, so this can be a significant factor, especially if you own maps you hope to reuse. Universal Transverse Mercator (UTM) works well with the topographic maps you will use with your compass. Latitude and longitude systems will read in Degrees Decimals and Minutes which is handy for geocaching. Some receivers let you switch coordinate systems in the settings.
Going somewhere on a GPS map consists of a series of waypoints which can be connected to build routes. You want the ability to store 500+ waypoints and at least 20 routes. One of those waypoints should be your car.
The thing to know about GPS mapping is that unless you specifically create waypoints along a route you are willing and able to travel, it will just draw a straight line between points without regard to geographic features and elevation changes.
Data Storage
To hold your maps, waypoints, routes, and such you will see internal, map cartridges, and data card slots.
You will also see ways to get data from other sources, like wireless ANT or a USB cable, so you can plan a hike on your computer and download it to your GPS, or share between compatible receivers.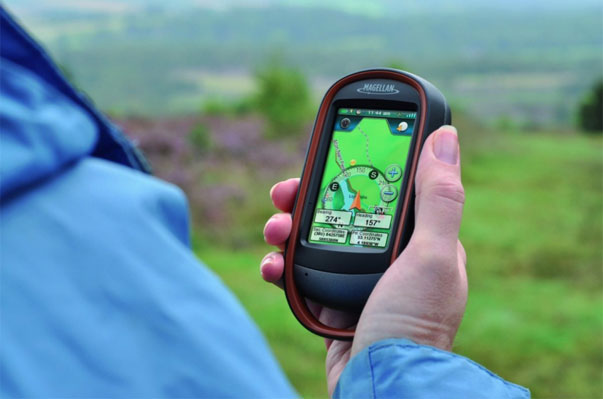 Screens
Some of the more affordable receivers have monochrome displays, but, most screens are color.
Screen size is a matter of functionality and personal ergonomics.
Push-button interface is available on many models, but, touchscreen is a common feature. It may be cold-sensitive and you may have to take off your gloves to use it, so in harsh weather keep it close to your body for heat.
Hiking GPS tracking device screens can be hard to read in bright sunlight. Most are backlit for use in the dark.
Weight
Portable GPS weights vary from about 3 ounces to almost 12 ounces, with batteries. If you are trying to pack light, also consider the weight of backup batteries or a recharging system.
Power Supply
Battery Life in a handheld GPS is not spectacular and can be further reduced by extreme weather.
Built-in rechargeable batteries commonly last 10-15 hours, so you may need a portable solar charger if you stray far from your car. AA batteries are recommended since you can swap them out with spares as needed. Remember, if you packed it in, pack it out; batteries should be disposed of properly.
You can extend the life of your batteries by checking your GPS infrequently, turning off unnecessary features, and keeping your compass skills fresh.
Weather Resistance
You don't have to spend much time outdoors before you realize that weather, and accidents, happen. The Ingress Protection (IP) code measures how water-resistant your GPS is. An IPX6 rating might be okay if you stick to deserts, but if there is the least bit of humidity or chance of precipitation you want to look for IPX7. Waterproof models provide extra safety if you go for an unscheduled swim.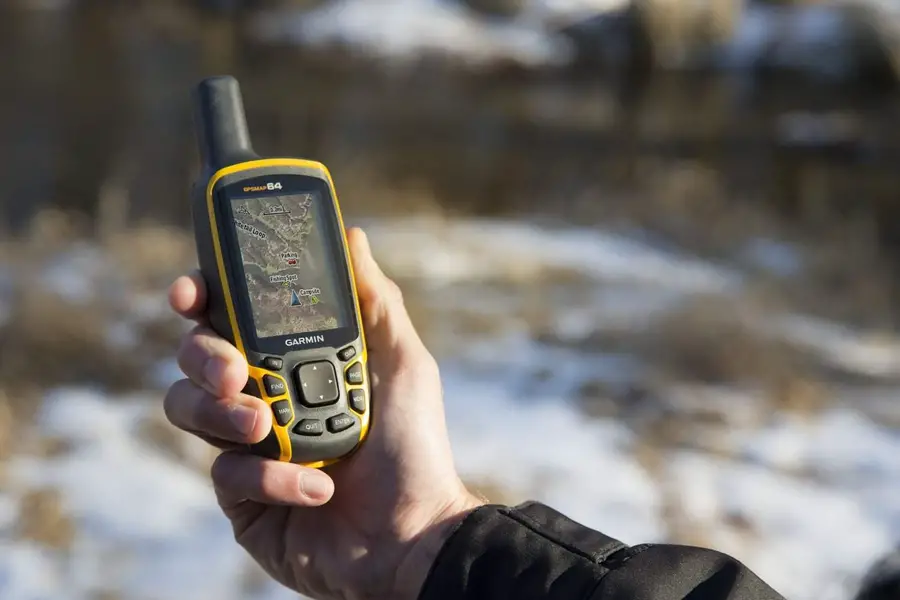 Optional Handheld GPS Features
A digital compass makes navigation faster and easier since you don't have to move 100 feet to teach the GPS your direction of travel. That said, you should be carrying your hiking compass anyhow, so a look at the real thing works, too.
A shock proof casing can save you from a lot of trouble and expense.
If you do geocaching, various features are available, including paperless tracking.
A barometric altimeter measures air pressure to estimate elevation. The barometer can also help you predict weather, but you have to know what the readings mean.
Two-way radio is a great safety feature, with limitations. In ideal conditions Family Radio Service (FRS) radios have a range of 2 miles and General Mobile Radio Service (GMRS) radios can go 14 miles. They can also receive the NOAA 7-channel weather radio.
Satellite messaging units can send emergency text messages via satellite.
Tracking devices can message you if a defined target moves out of a specific area.
Some people get excited about a camera or microphone option, but there is a good chance your phone has a better one. Save your batteries; your GPS might save your life.