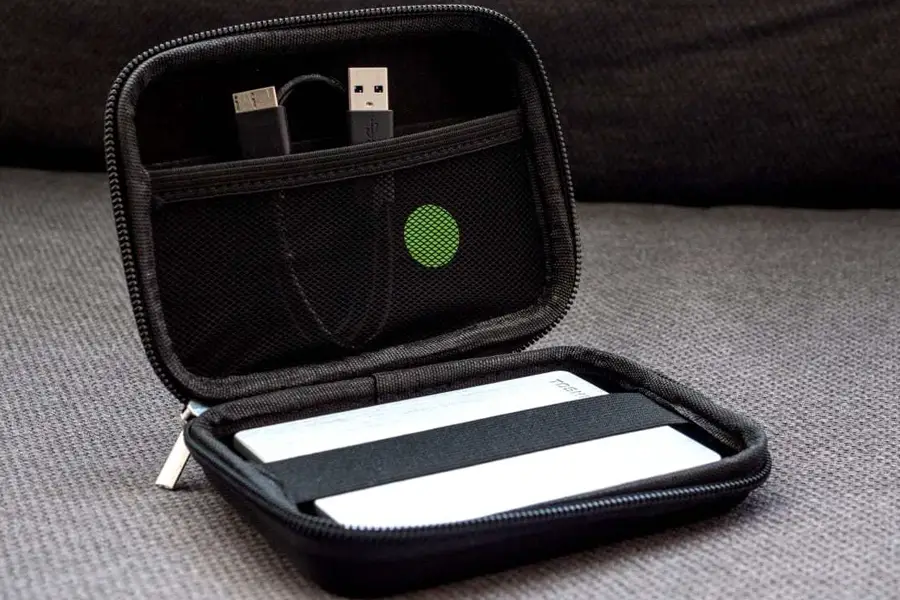 Hard Drive Case Reviews
Oddly enough, selecting a good hard drive case can be one of the most challenging aspects of building your own external hard drive, simply because there is such a proliferation of them on the market. They can range anywhere from the most basic in design and function, to highly luxurious and almost as expensive as your laptop. Most cases are designed for a single 3.5″ hard drive, which is the most common version used on a Mac or PC. If you're looking to find a case for your laptop external hard drive, then you're most likely shopping for a 2.5″. Check what kind of drive you have to make sure you buy the appropriate case size. If you're running on an SSD, then you also need to find a 2.5″. Once you select the right size, you need to decide upon which external and internal interfaces work best for you. If all of this is too confusing, the best place to head is your local tech store to have someone knowledgeable show you what option might work best.
Most Popular Hard Drive Case
Case Logic
This case is great for those who are on the move with their external hard drive a lot, and want to prevent any damage that might be inflicted during everyday travel. The Logic case is incredibly easy to use. Once you open it, there's an elastic strap that allows you to safely place your hard drive inside. The mesh flap acts as a little sleeve where you can put your USB cable and perhaps even a flash drive. This is a very small case, and you really should only use it for travel, as opposed to operating the hard drive while it's in the case, which there really isn't enough room for. What you'll notice is that, because this case is so compact, there isn't a tremendous amount of padding on the inside, which can be bothersome to some people. That being said, even with its small size, you can comfortably store both the hard drive and the cable without either getting scratched up.
Ultra compact in size to carry your small, portable hard drives
Slimline design fits perfectly into any briefcase or purse
Dimensions: 5.5″ x 3.75″ x 1.25″
– Anthony Dawson
Best Overall Hard Drive Case
Sabrent
The innovative aluminum shell of the Sabrent is great for dissipating heat from your hard drive. It's compatible with standard Notebook 2.5″ SATA and SATA II hard drives, and comes with its own USB 2.0 cable for easy connection to your home computer or laptop. The LED lights work pretty great, and indicate when Power is on or off, as well as Activity status. There are no drivers needed with the Sabrent, which is an added bonus, and its super slim design make it very easy to carry on the go. Should you need this feature, it's backward compatible with USB 1.1. This enclosure has proved to work really well with both Macs and PCs. Inside the box you have everything that you need to assemble it, including screw set and screw driver. All said, this is a very good enclosure that provides nice protection, albeit perhaps not as much as the more heavy duty cases on the market.
Works with Notebook 2.5″ SATA hard drives
Light Aluminum Case allows for heat dissipation
Powerful LED lights for device status
Plug and play and How-swappable
Compatible with USB 1.1
– Anthony Dawson
Best Budget Hard Drive Case
AmazonBasics
It's no surprise that hard drives are becoming bigger and bigger as the amount of data we own and backup continues to increase. It's a shame that these portable drives are often damaged by carelessness, because that can destroy a lot of personal files that were stored. A carrying case is now essential to protect any external hard drive, and the My Passport Essential is a great, durable case that will ensure that all of your storage is safe and sound. Even though there isn't a lot of padding in this case, it's totally durable and rugged on the exterior. There's also a nice webbing system and elastic drive strap that help to keep things secure. The Passport is a great choice if you're looking for an affordable case that protects your drive at all times. It isn't too fancy to look at, and maybe doesn't offer as much protection as some of the top-of-the-line cases, but as a basic cover it is probably going to give you everything you need.
Compact in size and good for transport of hard drives
Slimline design fits into any purse or backpack
Zip-up closure and internal strap secures the hard drive
Internal mesh cord for storage of power cords
– Anthony Dawson