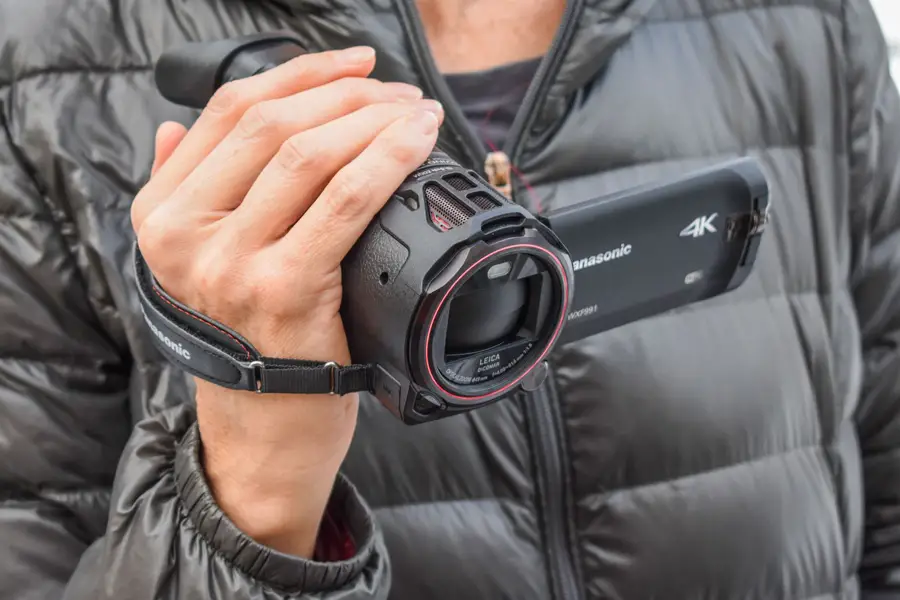 HD Camcorder Reviews
The good ole', trusty camcorder has had to undergo a serious transformation in the past number of years. Because of the super hi-def quality of measly little devices like cell phones and DSLR's, the camcorder has had to step it up and reclaim its thrown in the world of electronics. But thanks to some speedy innovations, the HD camcorders that you find today are lightweight, small in size, and incredibly affordable. In spite of their small stature, the picture quality on these camcorders is simply mind-boggling. The colors are more vibrant than ever, the images are sharp, and the motion is incredibly smooth and professional looking. It's also easier than ever to upload your videos to your computer and onto the internet, as well as saving footage on hard disk drives or flash memory. Really, there are so many camcorders out there with a variety of options, that you can go blue in the face trying to find the right one for you.
Most Popular HD Camcorder
Panasonic
This Panasonic HD camcorder offers the user intense flexibility as well as pro-level HD quality. The image resolution on this device is brilliant, and the color quality is some of the best you'll find on the market. Thanks to Pixel Shift technology, you're getting an enormous amount of pixels that exceed anything you find in Full HD; offering unsurpassed detail and image precision. Also, you'll be surprised to hear that the wide angle of this camcorder is a whopping 29.8. Consumers often find this surprising when noting the small, slim design of this Panasonic. You can zoom up to 20x, which offers tremendous flexibility and potential to capture extraordinary detail. HYBRID O.I.S. works to practically eliminate blur, revealing the crisp, fluid images that you crave. Add to all this the Level Shot Function that takes care of any tilting of your images, automatically, and you've got one of the most intuitive, hi-performance camcorders out there.
WiFi with Life Ustream sharing
Free Panasonic Image App
Easy drag and drop to social media sites
3D capabilities
Flash Memory, zoom x25
– Anthony Dawson
Best Overall HD Camcorder
Canon
This is a flagship camcorder from Canon's VIXIA series, and comes equipped with a number of exciting features that are professional-quality. Thanks to the 8-blade circular aperture and Super Range optical image stabilization, you're getting virtually blur-free video images. Also, with the built-in WiFi capabilities, you're able to immediately download your videos and share them on the internet and with family and friends. Send files wirelessly to your PC, phone, or tablet. There's even the option of adding GPS data to your video files. As you can see, this camcorder is built to satisfy the needs of the modern consumer, making it easier than ever to distribute your video wherever you choose, wirelessly, and with ease. The device is incredibly easy to use, thanks to the stunning 3.5 inch OLED touch panel display. Also, the tiltable electronic viewfinder and joystick focus adjustment enhance the image quality, and the control that the user has over shooting style.
Megapixel HD CMOS pro image sensor
Built-in Wifi technology for easy sharing
MP4 capabilities
High speed processor for excellent images
Tiltable electronic viewfinder
– Anthony Dawson
Best Budget HD Camcorder
Canon with Memory Card
This zoom camcorder from Canon, also known as the VIXI HF R40, allows you to capture moments in a whole new way, thanks to its 53x massive zoom capacity. Dynamic IS is the innovative technology that helps to cut the blur from your video, and is a great tool if you like to walk and shoot at the same time. The DIGIC DV 4 image processor is the genius behind capturing extraordinary amounts of light through the lens. What this guarantees is that even in darker scenes, the images will be clearly illuminated and the color will be strong. And because you're going to feel the need to share all of the extraordinary videos that you make, there's the ability to archive your images and share them simultaneously, thanks to the flash drive and SD card. When recording in shareable MP4 format, it's really never been easier to instantly share your favorite moments with friends and family. This is only enhanced by the built-in WiFi with Live Streaming possibilities.
53x advanced zoom combined with SuperRange Optical image stabilization
Genuine Canon HD video lens
8GB flash drive allows you to record up to 3 hours
SD memory card slot
Able to record in MP4 and AVCHD Progressive
– Anthony Dawson
HD Camcorder Buying Guide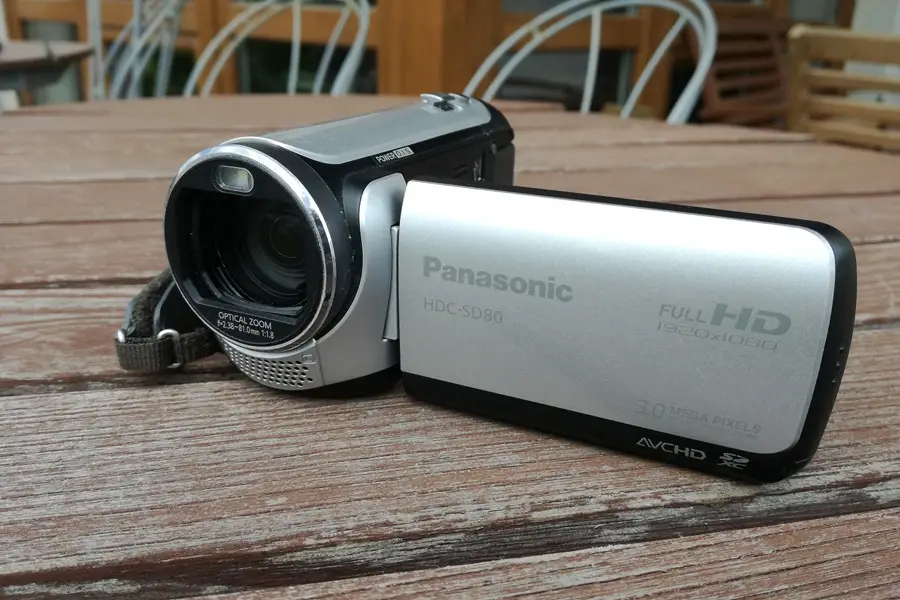 Digital cameras and smartphones are good for capturing video clips but there is nothing like the viewing pleasure of putting them on a HDTV. HD camcorders are becoming the most popular trend in capturing high quality videos that can be enjoyed on a large screen for years to come. It is because of their popularity and the high customer demand for new and better technology that there are so many different brands, models, sizes and features available. With this sea of options, choosing the right one can seem like an overwhelming task. This guide is designed to help you to figure out precisely what to look for in an HD camcorder by giving you valuable information on how to narrow the choices and find the one that is the best choice for you
What Will You Use The HD Camcorder For
The first step is to figure out what you will use the camcorder for. You may want to capture important events such as weddings, sporting events, musical concerts or family outings. Or maybe you will be making a documentary, filming wildlife or making your own videos. Whatever you will be doing with the camcorder you can rest assured that there is a make and model out there that comes with all of the features that you will need to be successful.
Types of HD Camcorders
The most popular is the type that uses high capacity flash memory for storing videos. Some other forms of storage include DV tape, Mini DVDs and hard drives which are built on board. Removable SDXC, SDHC cards are also popular as they may be compatible with other devices for easily downloading and re-using the cards to gather more footage. Most of the better models feature multiple SD card slots in addition to an internal flash drive. Hard drive based HD camcorders.
These types have on board hard drives and can offer more storage space than flash drives. The downside to this type of storage is that it is not removable and cannot be replaced with other drives. This is a great option if there are additional SD slots to transfer data from the camcorder. Another con is that on board hard drives are constructed with several small moving parts and the failure rate is higher than for flash drives.
Flash Drive Based HD Camcorders
The more durable option, flash drive hard drives are an excellent alternative, especially for compact camcorders which are smaller and more lightweight and generally have a limited amount of onboard storage space. Flash drives are not fixed units within the camcorder and they can be removed and replaced as needed. They make data transfer much quicker and easier than with the fixed hard drives. Some of the better camcorders provide a combination of on board memory and flash drive options.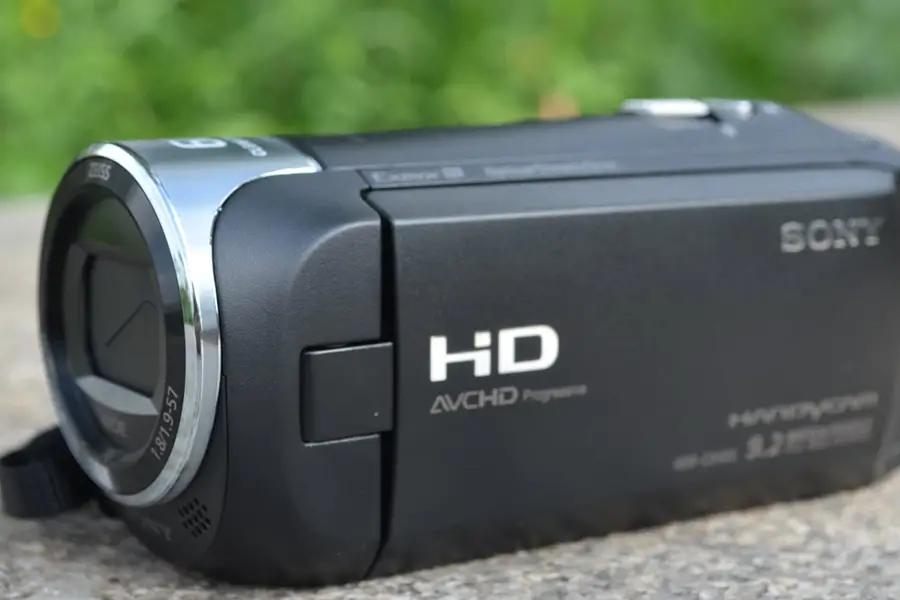 What to Look for in a HD Camcorder
Look for a camcorder that is versatile and has adequate storage capacity for the footage you will be capturing. The models that feature multiple SD slots will allow you to use the extra space for gathering and distributing the footage to other devices more quickly and easily.
Some models offer a single means of data storage which may not be adequate to meet all of your recording and storage needs. There is nothing more frustrating than running out of storage space when you are capturing important events.
If you choose a model that features an SD based storage, be aware that you will need to purchase enough additional storage space in the SD card format required to meet all of your recording and storage needs.
This is where the intended use information will come in handy. Preferably, the model you choose will have the option for multiple SD card formats such as SDHC and SDXC. SD types have limited storage capacity and so the newer formats are the better choice because they have higher storage capacities of up to 64 GB. When making the purchases for your new HD camcorder, keep this in mind. It is estimated that the DSXC card format will soon be expanded to a 2 TB capacity.
Battery life
They are another aspect to keep in mind. Look for a battery running time estimation that will keep you filming for the amount of time you believe you will need. If there simply aren't any battery specifications that meet these requirements you may want to consider purchasing a spare battery so while one is in use, another will be charging for the next round of coverage. Lithium–ion, also known as Li-ion batteries are among the longest lasting in between charges.
Class ratings
For SD type cards are another matter for consideration. The class of the card is an indicator of the write speed at which they function. Class 4 cards function at the minimum write speed of 4 MBps. For the maximum write speeds a class 6 or even class 10 card will help you to crank out the footage at speeds up to 24MBps. These, however; are more expensive, and for most purposes a class 4 card will be more than adequate. Not all of the formats of SD cards are compatible, so it is vital that you check the compatibility of the camera slots with other devices you may be using and make sure that you purchase the correct format or you may end up with a card that is not usable.
Conclusion
Now that you have the information about which features are important in an HD camcorder, you are ready to put your checklist together. This must be based upon what you intend to use the camcorder for and the duration that you will be using it for. In other words, the amount of storage that you will need to have available per session and the power that will be needed to keep the camera ready for use. Selecting the model that provides the type and amount of storage that will meet your needs is also important. By following the tips and recommendations provided, all you will need to do is choose the preferred brand and model of HD camcorder that offers the specifications to meet your requirements.