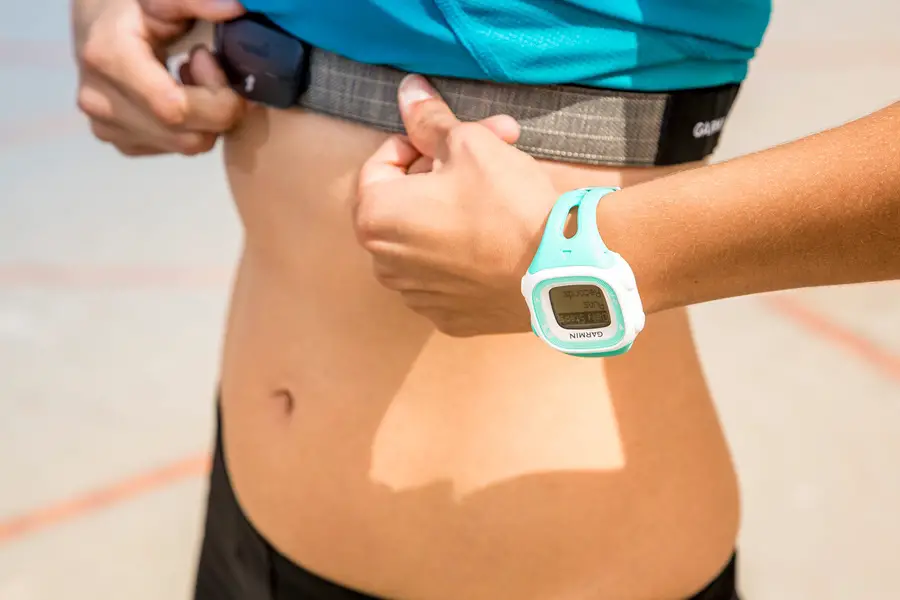 Heart Rate Monitor Reviews
Exercise plays a key role in a lot of your body functions, more than you would think. Research and studies show that exercise isn't just to maintain a healthy weight, but it improves every function in your body. Advancements in technology give us the ability to maximize our exercise just by knowing a few simple things about our workout. Our heart rate plays a pivotal role in optimization of a workout, by keeping track of the amount of time our heart rate is elevated we can improve our exercise sessions. We can burn the most calories during exercise and push ourselves to the limits by knowing what our heart rate is. They also help us determine where our limit is so we don't push ourselves over the top, which is really important for individuals with medical conditions.
Most Popular Heart Rate Monitor
Polar FT7M Pulsometer 2016
Polar is a leader in innovation when it comes to heart rate monitors, and this model won't disappoint you. The FT7 will help you get in shape faster by letting you know exactly what you need to change in your workout. An exercise guidance feature will improve your workouts by letting you know where your key heart rate should be. Keep track of the details of your last 99 workouts stored in the memory.
The FT7 helps you improve your exercise by guiding you to your target zone heart rate of exercise. It keeps a constant heart rate with an extremely accurate heart rate chest strap that molds to your body. The calories burned feature keeps an accurate count of your calories burned based on your age, weight, and heart rate. Other key features include water resistance, heart rate alarm when minimum and maximum are reached, backlight, changeable battery, and watch functions.
Improvement to your health with own zone, a specific heart rate zone you choose for desired benefits
Extremely accurate heart rate monitor
Alarms warn you when you fall out of your desired range or reach too high of a heart rate
Comfortable band feels like wearing nothing
Keep files of your last 99 workouts
– Anthony Dawson
Best Overall Heart Rate Monitor
Mio Alpha Heart Rate Monitor Sports Watch
MIO allows you to connect to your smartphone or Iphone for detailed information about your workout. The Alpha I strapless heart monitor keeps a continuous display of your heart rate. User chosen heart rate zones for maximum workouts alert when heart rate climbs or falls out of the set zone. Check the performance of your last workout and compare it to your current workout with data review.
The Alpha is the first strapless heart rate monitor which provides you with maximum comfort. This technology makes the Alpha I extremely accurate at keeping your heart rate even during your hardest workouts. Connect with multiple fitness apps via bluetooth for extremely detailed information about your workout. LCD negative dot display, rechargeable battery, USB charging dock, and colored heart rate zones are some of the other important features.
Completely strapless means more accurate heart rate
Effortlessly sync with bluetooth devices to use with apps
Rechargeable battery keeps this monitor on you, and not in the drawer with a dead battery
Heart rate alarms with color changes on display and noise when you fall out of the chosen zone
Easy to use even if you're technologically challenged
– Anthony Dawson
Best Budget Heart Rate Monitor
Garmin Heart Rate Monitor
This Garmin Heart Rate Monitor uses a chest belt to give you an accurate heart rate. Zone alerts let you know when your heart rate is too high or too low for beneficial exercise. The HR-100 is easily programmed for maximum results for your workouts. Watch features include alarm, time display, and stopwatch feature.
This lightweight monitor is a cost-efficient way to keep track of your heart rate while being waterproof. Chest transmitter sends data up to 30 meters from the monitor. Achieve maximum results using heart rate zones to keep your heart rate at the level you want. Heart rate is displayed on the LCD monitor that is waterproof and backlit for maximum performance.
Extremely affordable heart rate monitor
Easy to use basic features
Comfortable to wear monitor and strap
Alarms warn you when you fall or rise out of the heart rate zone you chose
Easy to read display is waterproof and durable
– Anthony Dawson
Heart Rate Monitor Buying Guide
More focus is being placed upon the benefits of cardio workouts. A vital part of knowing when you have reached this stage in your activity is through monitoring of the heart rate. Getting the beats up to a certain level is required in order for the activity to qualify as cardio. There are several companies which manufacture heart rate monitors specifically for this purpose. The large number of these devices available may make choosing the most suitable a little bit of a challenge. This guide was prepared with this in mind and is designed to provide you with useful information, tips and recommendations for more easily finding the best heart monitor to meet your needs.
Different Types of Heart Monitors
Chest Strap Type
The chest strap is worn by affixing the heart monitor via a chest strap. It performs a continuous monitoring of the heart rate which is displayed by a variety of different methods. The data can be displayed either with iPhones or a wristwatch device and is connected via Bluetooth.
The pros of this chest type heart rate monitors are that the readings are provided continuously. Having the chest strap model allows for more free movement of the arms and hands which makes it an excellent choice for activities that require intense workout of the arms and hands, such as basketball, tennis and other forms of extreme cardio workout.
Cons include the need to wet the chest strap before it will give you a reading. A few of this type of heart monitor models will actually send your heart rate readings directly to your iPhone. Although this can be a convenience, when doing intense workouts, it can be easy to drop the phone and this can result in damage to the phone device.
Touch Type Wristwatch Heart Monitor
The wrist only model is one that requires touching the device or pressing a button in order to get a reading of your heart rate. They are worn in the same area that a wrist watch would be.
Pros of this type are that they do not require a chest strap. The cons are that they are more difficult to use for some activities and can be a distraction while working out, cycling or running. These types of devices may take several seconds before they display a reading. Additionally, they require some type of conductivity fluid in order to work. You will either have to wet our finger and touch the back of the device or apply a type of conducting gel in some cases in order to get them to work properly.
Continuous Reading Wristwatch
This is a newer type that provides you with a continuous reading and does not require a chest strap. As with the touch-type wristwatch heart monitor, this device is worn in the same area that a standard wristwatch is placed. In order to receive an accurate heart rate reading, it is vital that they are placed snugly above the wrist bone, or they may not produce accurate results.
The pros of this type of heart monitor are that they give you a constant reading of your heart rate. They are easier to read than the touch type wristwatch models and they work well for virtually any type of workout or physical activity that you are involved in.
The cons for these devices are that they are the most expensive of the three types.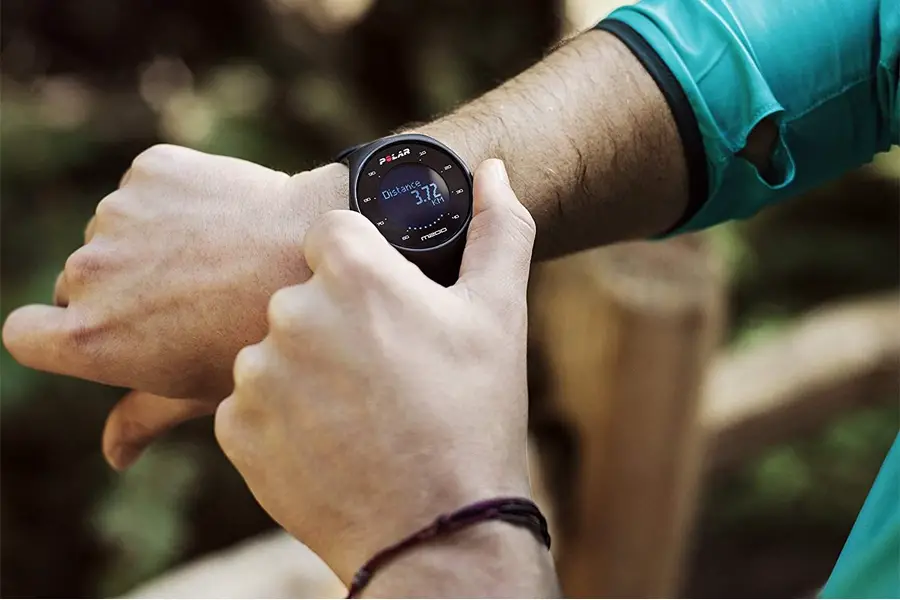 Features and Pricing of Heart Rate Monitor
The average price range for a heart monitor is between thirty and two hundred dollars. By purchasing the most expensive device you are not guaranteed to be getting the best. The soundest advice we can give you is to shop around and compare prices, warranty options and features. Some of the available models offer waterproof and weather resistant models that are more appropriate if you will be exposed to inclement weather, extreme heat, cold, rain, snow, drizzle or high humidity. In addition, the waterproof feature is a must for swimmers.
Some models come with a calorie counter as an added feature and others are more basic. You'll find that the pricing of these devices is generally in line with the number of extra features which are included.
What to Look For In a Heart Rate Monitor
As you are shopping for a heart rate monitor to help track your fitness activities, consider what you will be doing and which model will best fit your needs in regard to comfort, performance and matters of practicality. For example, if you are involved in water sports, it will be necessary to purchase a device that is water resistant. The chest strap model may provide you with the best options if you are a basketball player, skier or rock climber.
Look for a device that is moderately priced. You don't have to break the bank in order to buy a heart rate monitor that will meet your needs. Compare not only the prices and features, but also, the warranty programs that are offered by the various manufacturers. They should include a guarantee of a reasonable amount of time in case the product fails in some way, due to a flaw in the construction or materials. Companies who have confidence in the quality of their products should have no problem with offering a warranty.
Check out the online customer reviews to see what others have to say about the brands and models that you are considering. This will help to give you an idea about how well specific devices perform, the comfort for using during certain activities, their ease of use and how long they last. While not everyone will share the same opinion on the value of a product, the majority of opinions, whether pro or con can help you to get a sense of the dollars to cents value of the product being reviewed.
Conclusion
Finding a heart rate monitor is easier when you have an idea of what you are looking for and understand which types and features will be the most practical. By following the recommendations we've made, you should have little trouble identifying the device that will best suit your needs for tracking your fitness accomplishments through the use of an affordable, quality heart rate monitor.