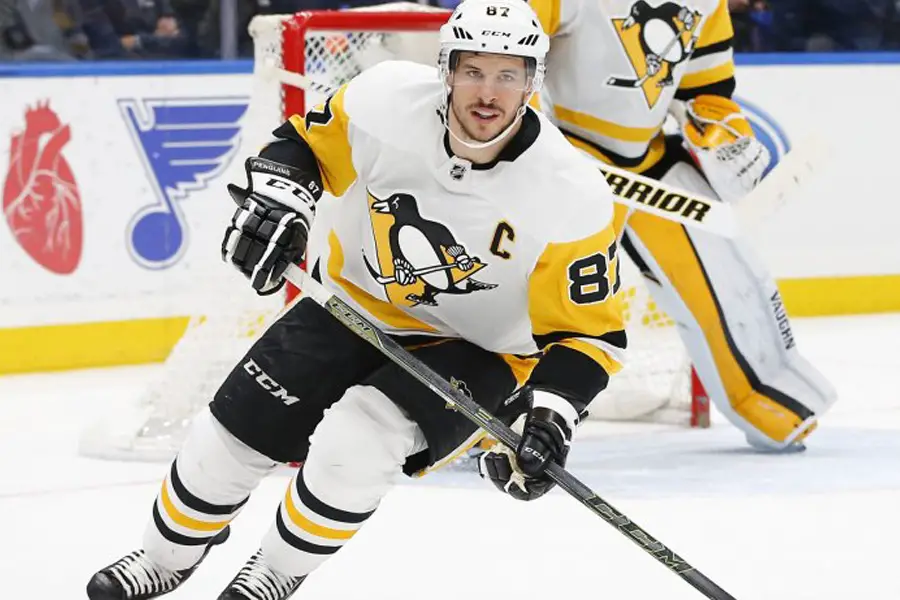 Hockey Glove Reviews
When you begin the sport of hockey you will quickly realize that your hands are one of the most important tools you have. In order to play at your best, you need to protect them. To do so, personalized hockey gloves are your best option. The following hockey gloves will protect your hands during practices and games and make it so you can perform at your best no matter where or when you want to play hockey.
Most Popular Hockey Glove
Franklin Sports
The NHL SX Pro HG 1505 Gloves is a great pair of hockey gloves for any hockey player. This pair of hockey gloves is comfortable and amazingly lightweight. The gloves will give you the support you need while playing the game you have grown to love. They come in several different sizes enabling you to pick the perfect size hockey glove to fit your hand securely. With the polyester and synthetic material, the hockey gloves will hold their shape and last for a long time. While the outside of the gloves will maintain their shape, the inside of the gloves will mold to your hand allowing you to get the most comfortable fit possible. The NHL SX Pro HG 1505 Gloves have a shorter cuff with a roll that will embrace your hand securing it while playing. The palm is made of synthetic leather, which is soft allowing you to perform at your best. These hockey gloves are NHL licensed.
Comfortable and affordable
Several different sizes
Polyester and synthetic material
Shorter cuff with a roll
NHL licensed
– Anthony Dawson
Best Overall Hockey Glove
MK3
The Mylec Elite Street/Dek Hockey Gloves are perfect for indoor or outdoor hockey games/practices. Whenever you have the rush to play hockey, this pair of hockey gloves will allow you to do so with finesse. They are available in blackor white and will easily match your uniform and your other hockey equipment. They are also available in many different sizes allowing you to purchase the perfect sized glove to fit your hand. TheMylec Elite Street/Dek Hockey Gloves are lightweight and come with a foam padding for comfortable wear. The wrists have a roll feature that allows you to adjust the glove securelyon your hand. The palm of the hockey gloves also has cool sharp nashtechnology that absorb more impact helping your hockey gloves last longer.
Available in black or white
Roll feature on the wrist for a secure fit
Many sizes to choose from
Indoor/outdoor gloves are lightweight
Cool sharp nash feature to absorb impact
– Anthony Dawson
Best Budget Hockey Glove
Mylec
The Mylec Men's Hockey Gloves is a great pair of gloves that will help you keep your hands warm and protected during contact with other players. This pair of hockey gloves is available in multiple colors and sizes. This allows you to find the perfect glove to fit your hand the most comfortably as well as be able to choose the color that will best fit your team colors. The hockey gloves were created to fit smoothly against your hands as if you were not wearing a glove. This feature enables you to perform at your best without having discomfort from your hands. The Mylec Men's Hockey Gloves palm is double layered allowing you to be more protected both from the cold and the game. There are also plastic pieces of material on the back of the glove making them more durable. The hockey gloves are lightweight and include a lining on the inside that was created to keep your hands dry no matter where or when you are playing.
Keeps your hands warm and protected
Available in multiple different colors and sizes
Fits as if you are not wearing any gloves
Plastic pieces of material on the back
Light and will not hold you back
– Anthony Dawson
Hockey Glove Buying Guide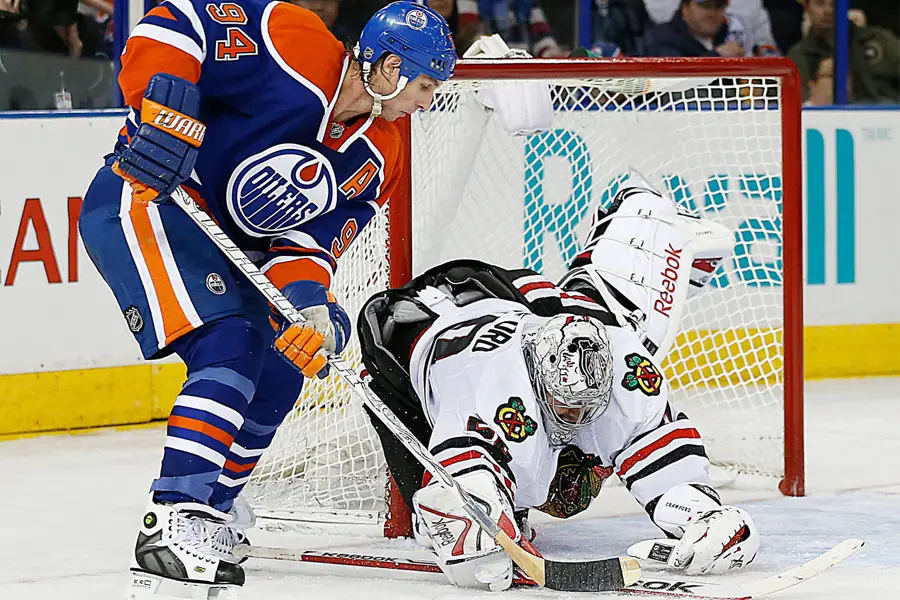 Whether you are a seasoned hockey player, intermediate or just learning how, having the right hockey equipment is important. Finding the right gloves is just as important as any of the other items that you will need to play. The gloves are designed to provide protection for your hands and fingers while in play. The danger of injury from pucks, skates, hockey sticks, and spills on the ice is an ever present threat that must be taken seriously. There is a virtual sea of gloves available on the market, which can make narrowing down your choices more difficult, unless of course, you know just what to look for. This guide is designed to help you determine which hockey gloves will be the best fit for you. By following the recommendations and tips provided, you'll know precisely what to look for in a pair of hockey gloves.
Things to Consider
Protection with Mobility
Depending upon your position on the team, you will definitely need adequate protection for your hands and fingers, but you will also need to have enough mobility to do your part for the team. You will need a pair of gloves that offers the required protection without being too cumbersome and bulky. You'll have a few different choices that can make a difference in the protection and mobility options that are available.
Different Types of Hockey Gloves
Hockey gloves come with a variety of features and materials. In the past, leather was the main type of material used in the construction of hockey gloves, but due to their weight and discomfort, synthetic leather is now the material of choice as it is not only more lightweight, but it doesn't hold water or turn hard as traditional leather does.
Nylon is another material that is commonly used to make hockey gloves. They are lighter than synthetic leather, but the downside is that they are not as durable. They have a tendency to tear much easier. Some gloves are constructed of both nylon and synthetic leather, which offers good choices if you want a lighter glove that features a high degree of protection and durability.
Cuff Sizes Are Also a Factor to Consider
The long cuffed hockey gloves provide protection of not only the hands and fingers, but the coverage also extends above the wrists and forearms. If injury is a concern then these may be your best choice, however; the down side is that they will inhibit your wrist mobility when playing hockey. Short cuffed hockey gloves provide more mobility, but they offer less protection of the wrist and forearm areas, exposing them to potential injury when in play. Some gloves come with adjustable cuffs which include a detachable liner that can be adjusted and reattached to the desired length.
Most hockey gloves are designed with a thumb lock for protecting the thumb from injuries. A piece of solid plastic is inserted into the glove and only allows the thumb to flex in one direction which is towards the palm area of the glove. This allows for gripping the hockey stick, but will prevent the thumb from being bent the other way in a collision, which is a fairly common occurrence when playing hockey.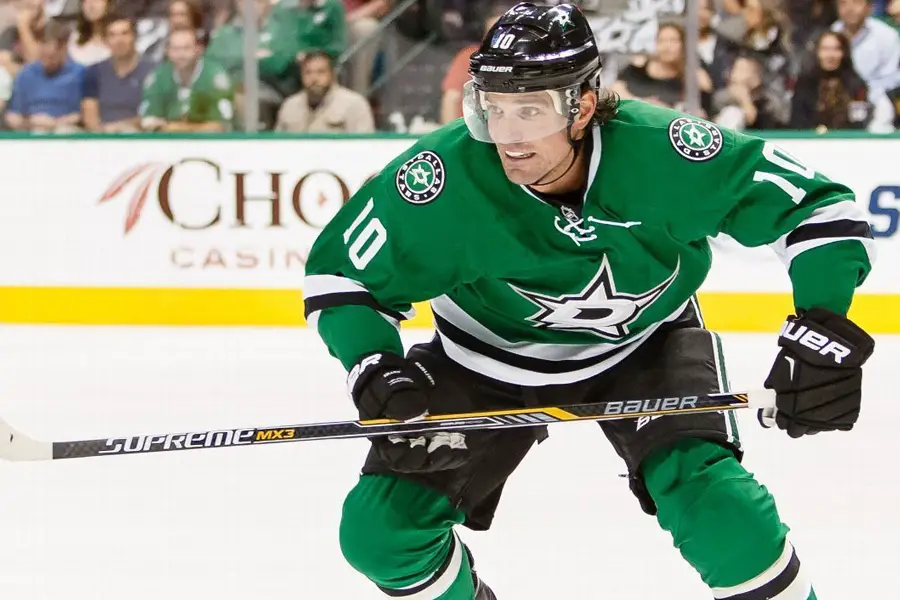 Padding and Divisions
Most hockey gloves have several pads that are sew into the glove and flex at the top of the hand. There are a few pieces of padding built into each finger of the glove which are designed to allow for some flexibility while providing protection. The shapes and thicknesses of this padding vary from glove to glove. What it comes down to in selecting gloves is a padding design that provides adequate protection, but also allows enough mobility to function well when playing. This is a matter of personal preference, but worth noting prior to making your purchase.
The Importance of Quality Palm Materials and Construction
The palms of the gloves are crafted from a variety of different materials. Some of the most common is suede or leather. Some include synthetic leather. It is a good idea to compare the materials in a less expensive pair of gloves with those in a more expensive type. You will immediately notice the difference. Look for palms that are well reinforced so they will be durable, provide you with the best possible texture for gripping the hockey stick, contain mess gusseting for allowing breathability to avoid sweaty hands, and provide enough protection by using shock absorbing pads as well.
Different Types of Glove Fit
There are a few different choices in the design and fit of hockey gloves. These are anatomical fit, tapered fit and traditional fit. Each style will have a different feel and the best choice for you will depend upon your personal preference, the shape and contour of your hands, and what feels the most comfortable for you.
Anatomical hockey gloves are designed for a more snug and form fitting feeling. They have very little space and although some players consider this style to be somewhat constricting, others feel that it gives them a little better control and mobility over the others.
The tapered gloves bear some of the same features as anatomical but with a less snug fit, while the traditional gloves generally feature additional space in between the gloves and the hands. It is important, whichever style of glove that you choose, to find a pair that is well fitting as gloves that are too big can hamper your mobility and can come off, presenting a hazard to your well being.
Conclusion
When you know what it is that you are looking for in a hockey glove, the task becomes much easier. Finding the glove that best fits your hands and fingers, provides you with adequate protection from injury, yet allows you the mobility that you need to properly function while playing the game is the task at hand. It's easy to narrow your choices when you've decided on what features will provide you with a more comfortable and functional fit. By following the tips in this guide, you're ready to go out and start comparing prices on your new hockey gloves.