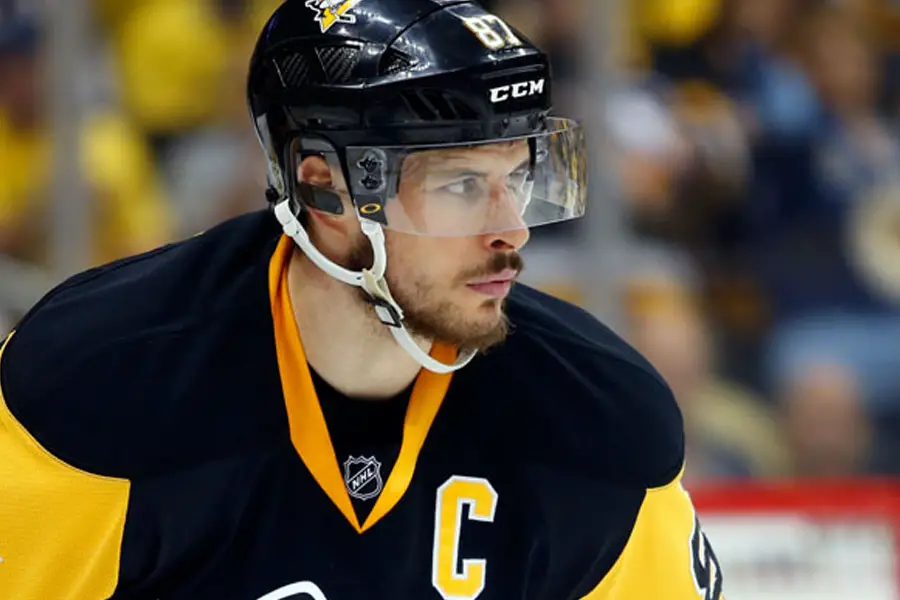 Hockey Helmet Reviews
Hockey is a contact sport that requires you to have equipment to protect yourself. Your head is one of the most vital parts on your body that you need to protect. In order to keep your head secure and safe a hockey helmet will provide protection. The following hockey helmets are the best on the market and will secure your head and keep you comfortable while you are playing the game you love.
Most Popular Hockey Helmet
CCM
The CCM HT50 Hockey Helmet is available in many different sizes allowing you to purchase the hockey helmet that will securely cover and protect your head while you are playing. This helmet is available in six different colors allowing you to match your uniform or choose your favorite color. The hockey helmet has a liner made with EPP foam. The foam will provide more comfort when playing as well as additional protection. The shell of the hockey helmet is PC and a subshell that is HDPE creating a very strong and durable helmet that will withstand the impact and roughness of the game. The CCM HT50 Hockey Helmet has padding that will keep your head stable and comforted throughout the entire game or practice session. This hockey helmet also has several certifications including CSA, HECC, and CE passing many crush tests.
Many different sizes
Four different color options
Very chic look
Liner made of EPP foam
CSA, HECC, and CE certified
– Anthony Dawson
Best Overall Hockey Helmet
Schutt
The Schutt Sports Air MAXX Hockey Helmet comes in many different sizes allowing the wearer to select a helmet that will best fit their head size. The hockey helmet is also offered in five different colors allowing you to match your uniform or pick a helmet based on your favorite color. This helmet is designed to fit your head 360 degrees. Creating an extra secure fit makes the helmet both more comfortable and safer. With this secure fit, you can also adjust it in two separate areas in order to make the helmet fit perfectly on your head. The foam inside the hockey helmet makes it more absorbent and withstands impact better. The high grade foam absorbs the impact of the rough game easier allowing you to take harder blows without injury. The liner within the hockey helmet is also foam keeping you protected all around your head. The hockey helmet also has multiple certifications including CE, CSA, and HECC.
Offered in several sizes
Five colors available
Will fit your head 360 degrees
Foam inside the helmet
CE, CSA, and HECC certified
– Anthony Dawson
Best Budget Hockey Helmet
Franklin
The Franklin Sports Youth Helmet Combo with Cage is certain to keep your child safe and protected as they begin to learn the sport. With this helmet your youth hockey players will be able to improve their skills as well as get use to the idea of having something on their head. Youth skaters may fall more frequently and need to have the protection when practicing and playing during games. This hockey helmet is has one shell that is designed to form to the shape of your head. The helmet is light and will help young players stay balanced. With the foam inside the hockey helmet protects your young hockey player from the impact of the game. There are also several vents on the helmet allowing your hockey player to have air flow. The air flow will keep your player cool along with preventing odor from sweat.
Meant for youth hockey players
One shell that will protect wearers head
Light in weight
Several vents for better air flow
Prevents odors
– Anthony Dawson
Hockey Helmet Buying Guide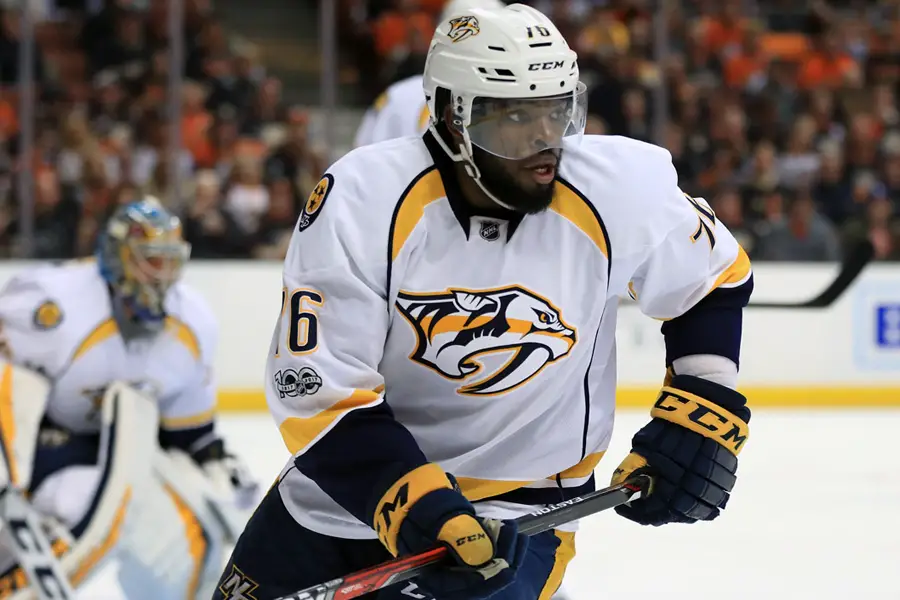 The game of hockey is dynamic and exciting, but it can also be extremely dangerous to the players if the right gear is not worn during play. Although each piece of protective gear is important, selecting the right helmet and facemask that will provide protection from injury is a must for anyone participating in the game. Whether you are a beginner or an advanced player, there are specific things to look for when purchasing these items. There is a wide assortment of different brands, sizes and styles available, which can make finding the most suitable helmet and facemask a little more difficult. This guide is prepared to help you know precisely what you should look for in a hockey helmet and face mask, to ensure that you are getting the maximum safety possible when in play.
Specifications to Look For In Hockey Helmets
The compliance for safety standards must be met in order for the helmet to be considered as a suitable choice. Not all hockey helmets are created equally, and not just any helmet will do. Check to ensure that the helmet you choose is certified by the Hockey Equipment Certification Council (HECC) as the seal of approval through this agency is your assurance that it has been field tested and meets rigorous safety standards in the materials used and in the quality of construction.
Different Types of Hockey Helmets
There are a few different types of hockey helmets available on the market. The come in either one piece or two piece construction options. The two piece version provides more of a customizable fit. The shells are generally made of a polycarbonate material which is lightweight plastic, and they are lined with impact absorbing material to help protect our head from injury. Some come with double liners that not only provide extra protection, but are also a more comfortable fit. Look for a helmet with interior padding that is a minimum of 5/8 inch in thickness.
Proper Fitting Hockey Helmet
In order to get the best protection from your hockey helmet it must be a proper fit for your head. First make sure that the helmet is HECC certified, and that it contains well over 5/8 thickness of padding, and that it provides a secure and snug fit without being too tight, or too loose. Helmets that fit too loosely can pose a health hazard by allowing for too much movement of the head inside of the helmet during a collision or other type of impact that can result in trauma to the head such as concussion.
Face Masks for Hockey
The face mask that is used for protection of the face area is called a wire cage. It affixes to the helmet securely to guard against injury to the face. Because hockey is more often than not, a high impact sport, injuries to the face can occur due to in game collisions with other players, a flying puck that connected with the face, or from blows sustained by the hockey sticks. The wire cage must be of durable materials and of a sturdy construction to help guard against this type of mishap. The face mask may either come as a part of the hockey helmet assembly or purchased separately. They come in three different varieties. There is the wire cage version, the face shield, and a combination of the two.
Wire Cage
The wire cage is made of either metal or a type of composite shield that should cover the entire area of the face. The benefits of the wire cage design over face shields are that the wire cage does not fog up and impair vision during play. The downside is that the wires are visible and for some players, serve as a distraction that may slightly obscure their field of vision.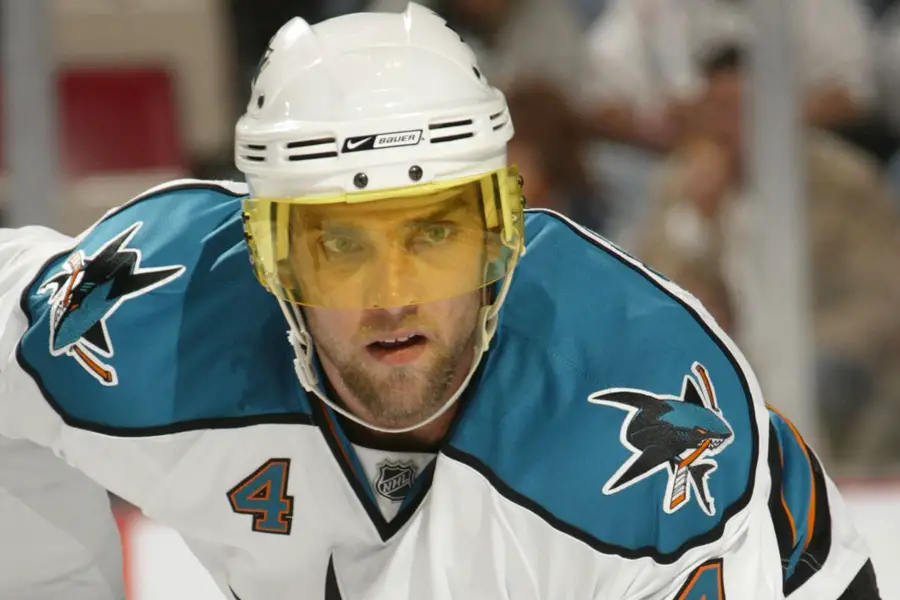 Face Shields
Face shields are usually constructed of a high impact resistant plastic material that covers the front part of the face. The benefits of the face shield variety of face mask are that they provide for a better field of vision because there are no wires getting in the way. The downside of this version is that they tend to fog up when playing in cold conditions as the breath creates condensation. Some face shields are made of fog resistant coatings which help to prevent this from happening, making them superior over the older versions that lack this feature.
Combination Hockey Face Masks
There are some manufacturers that have taken the best parts of the wire cage and the face shield designs and merged them into a combination mask that features plastic construction for the face shield near the eyes and upper areas of the face. The wire mesh is used to provide protection for the lower jaw areas. The benefits of this type of face mask is that they allow for a clearer field of vision while providing for the maximum protection in the lower jaw area and additional ventilation to help lessen perspiration and discomfort during play.
Whichever type of face mask you decide upon, you will need to make sure that your selection fits properly to the helmet if it is purchased as a separate accessory.
Conclusion
When shopping for a hockey helmet and face mask, there are several different options that may be suitable, depending upon your personal preferences. The main thing to be aware of is that the helmet and face mask are certified HECC and meet the recommended safety standards, fit well and provide comfort in addition to the protection from injury that is a requirement when playing hockey. By following the recommendations and tips that are provided within this guide, you are now ready to begin your search for the most appropriate and suitable hockey helmet and face mask. Protection is the first consideration; comfort the second and style, the last. Whether you prefer to purchase your helmet and face mask separately or as a combination package, following the guidelines will help to narrow your choices to only those which are of high quality in construction and materials. Much of the rest will be simply a matter of preferences.