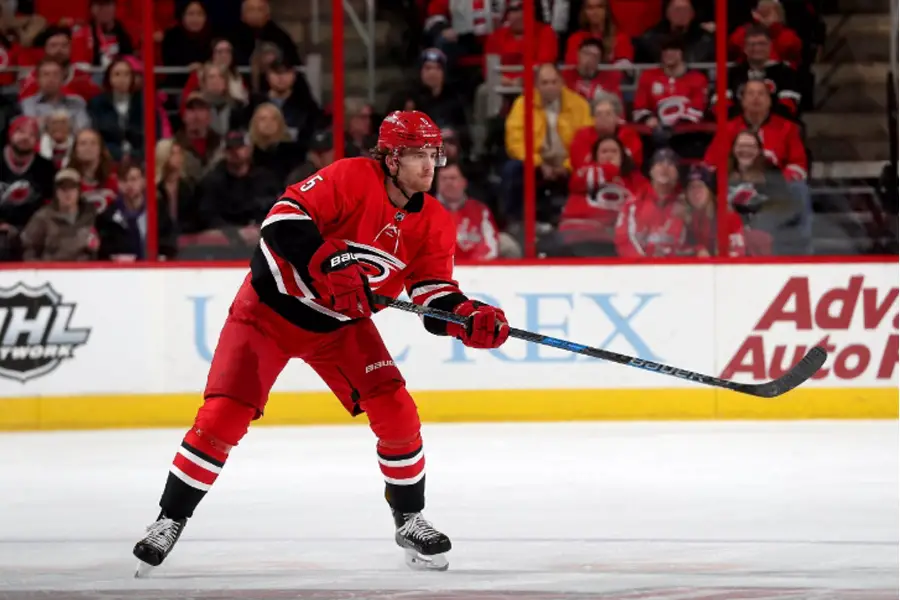 Hockey Pant Reviews
No matter what sport you are playing, it is important to be dressed appropriately. Not only will hockey pants keep you comfortable, but they can also help to keep your equipment in place. The following hockey pants are the best on the market and will allow you to wear all the needed equipment comfortably.
Most Popular Hockey Pant
Tour Hockey
The Tour Hockey Adult Cardiac Pro Pants are simple and extremely comfortable. The hockey pants are offered in many different sizes allowing you to have a pair of hockey pants that will fit you snuggly. The hockey pants are also offered in three different colors allowing you to choose your favorite color/design or one that matches your uniform. The Tour Hockey Adult Cardiac Pro Pants will fit you in a relaxed manner allowing you to move easily without restriction. The pants are made of nylon material that is very tough. With strong material these pants will be able to withstand impact and will last throughout your season. They are also ventilated allowing your body to breathe while wearing them. With consistent air flow, your pants will not create odor and will kill bacteria. The ventilation also allows you to stay drier even while sweating. The knee portions of the pants and crotch area will stretch as needed allowing you to move wherever and whenever you need.
Extremely comfortable
Offered in many different sizes
Available in three different colors
Fit in a relaxed manner
Made of nylon material
– Anthony Dawson
Best Overall Hockey Pant
STX
The STX Ice Hockey Surgeon RX2.1 Player Pants [Junior] will offer you additional protection while allowing you to move around easily. There are several different sizes available so you can choose a pair of pants that will fit comfortably. These hockey pants are offered in three different colors allowing you to choose your favorite color or a color that will best match your uniform. When you are playing hockey you want to remain light even with all the equipment needed for the sport. Lightweight equipment will allowyou to skate quickly and play defensively better. With the STX Ice Hockey Surgeon RX2.1 Player Pants you will be able to do these things while having the protection needed. The hockey pants have a simple design with padding at 210D offering you the best protection while playing. The padding allows the hockey pants to be light while giving you the quality you need. These hockey pants offer protection for your spine by covering your lower back. The back protection will secure you from potential harmful shots or crashes. The mesh material increases air flow, which will help the equipment stay odorless and bacteria free.
Several different sizes to choose from
Up to three different colors available
Light in weight
Padding at 210D
Protection for your spine
– Anthony Dawson
Best Budget Hockey Pant
Shock Doctor
The Shock Doctor Pants [Adults / Youth] are offered in many different sizes and are available in three different colors. The different sizes will allow you to choose a pair of hockey pants that will fit you while holding all of your protective equipment underneath. By having a few different color options you can choose your favorite color or a color that will complement your hockey shirt. This pair of hockey pants have a thigh pad that is connected to the pants. The Shock Doctor Pants offer hip guards that will help you be even more protected during impacts. The pants also offer the wearer protection for their spine. The protection for the spine is flexible and will move with you rather than against you. The belt is made of foam allowing you to move easily and still be protected. They also offer additional protection for your legs and kidneys.
Many different sizes available
Three different color options
Thigh pad and hip guard
Protection for your spine
Belt made out of foam
– Anthony Dawson
Hockey Pant Buying Guide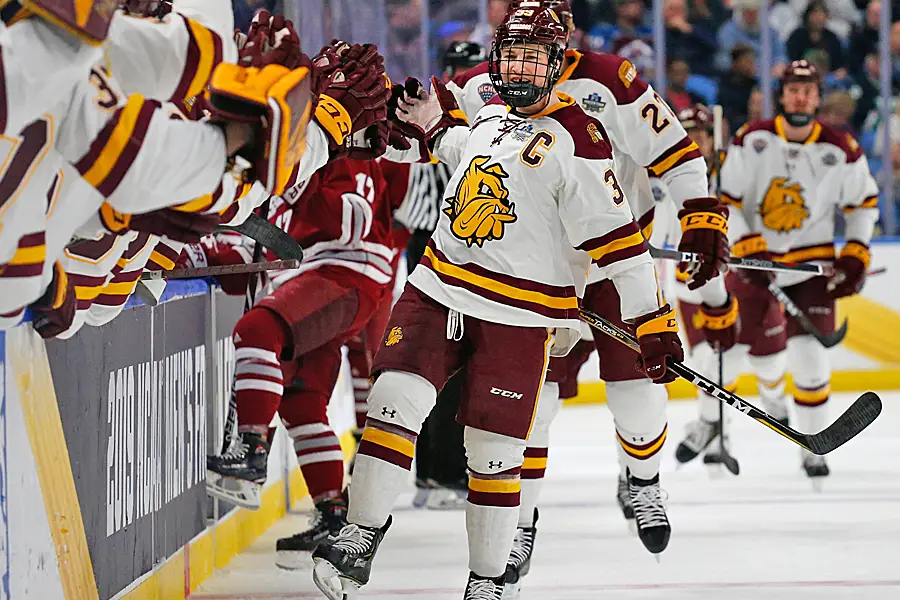 A hockey pant is arguably one of the most important gear items you need before stepping onto the ice. However, getting the right one can be a challenge, especially when you don't know what to look for. If you are confused about where to start when buying the best hockey pants, don't worry because we have prepared a checklist of the essential features to look out for.
It is hard to protect your hips, tailbone, and thighs without a good quality hockey pant. However, once you put on this vital piece of gear, you gain the confidence to play the game worry-free. It is better if you purchase the most suitable pant to meet your needs.
Make no mistake about it, especially when you treasure your safety. So, let's take a closer look at the key points you need to know while shopping for the right hockey pants.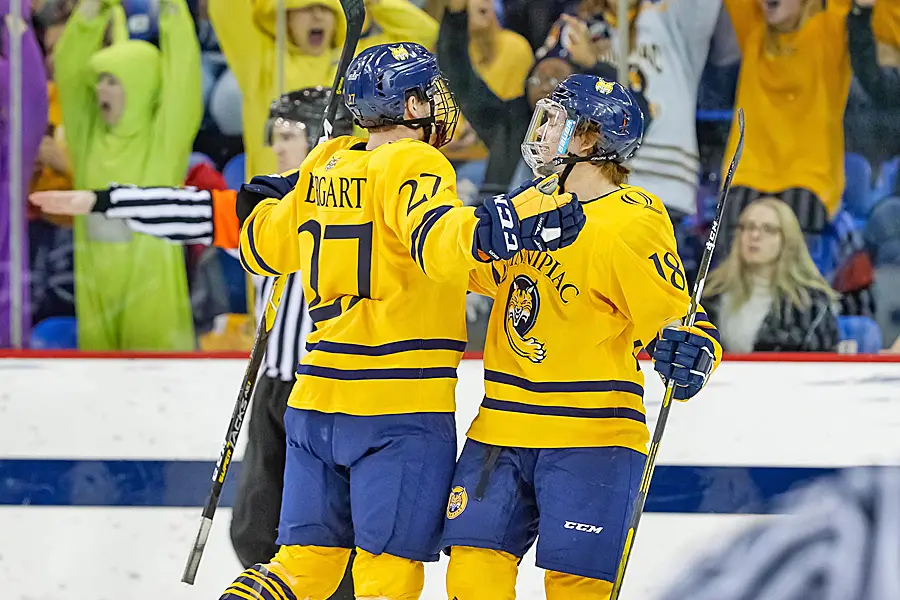 Points to Consider for Shopping
Sizing
The best size hockey pant to buy can be determined by if it fits your body. An appropriate size will be flexible yet hold an optimal grip on your waist. Mostly for preference cases, the ideal pant should not go beyond your knee cap.
So, what about the best length of pant that you should wear? Preferably, it should be one and a half inches above the knee cap. Some pants may have a European sizing formula, which you can interpret using online charts.
A suitable pant should fit well without getting caught and causing you to fall during the game. For those who prefer a loose fit, suspenders can be an option. Besides, pants should be comfortable enough to allow movements.
If your team has both short and tall players, try to acquire pants that fit well with their heights and sizes. For example, some brands have standard and tall options to accommodate their needs.
Alternatively, some brands have a built-in zipper around their waist. This design allows the user to increase the length, giving the pants flexibility.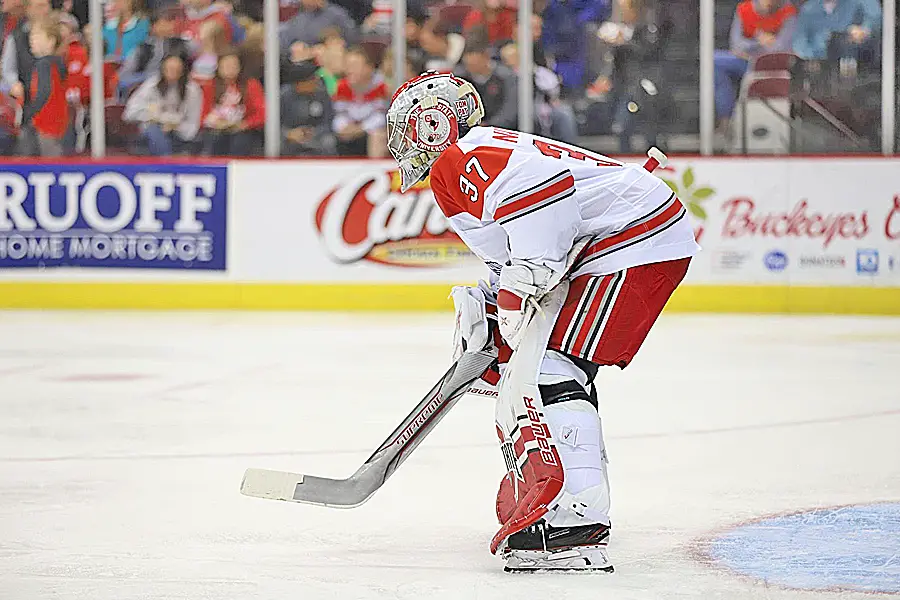 Materials
The most common materials for hockey pants are foam padding or armored plastic, nylon fabric shell, and stretch material. Traditional pants use all the three material elements in each product. For the girdle pants, there is a removable nylon shell and a stretch material.
A hockey pant that comes from durable materials tends to last much longer, therefore they can be worth every cent you put into their purchase price. Let's take a look at the type of materials used to construct hockey pants.
• Stretch Fabric
You can quickly locate the stretch material on the underside of the pants, which is generally in the interior leg area. The material is usually breathable and provides comfort during movements to achieve long strides as you play.
Notably, the most affordable pants will only have a single piece of stretch fabric that covers the front and the back. Other pants will feature a four-way stretch, which is left / right and front/back.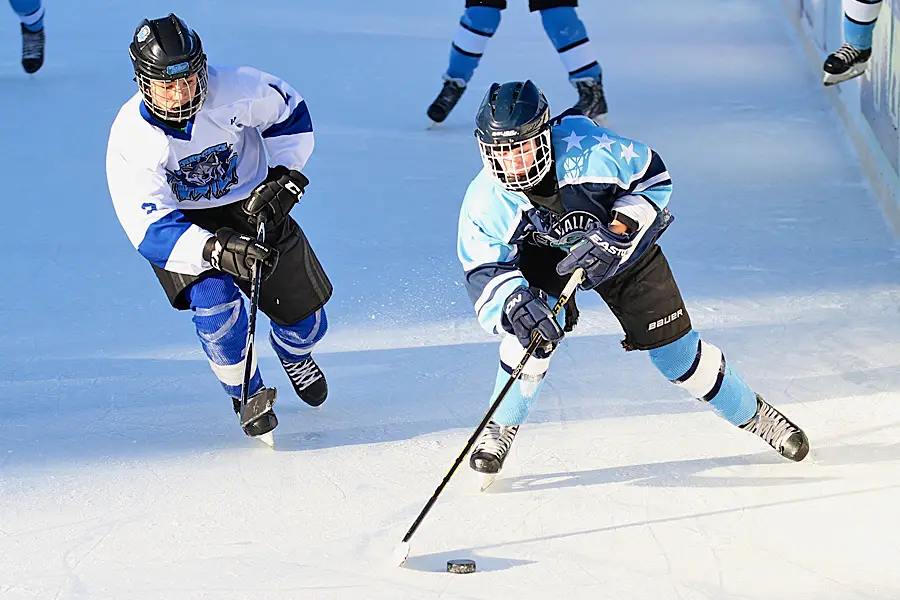 • Padding
A standard pant will consist of five pads in strategic areas. These places are; thighs, hips, as well as tailbone. Some brands considered to be of top-quality have thicker pads on the marked areas. They also feature additional padding between the space found within the hip and the thigh.
• Shell
High-quality and durable pants will feature a thick nylon shell to increase the cut resistance. They may include some zippers on the inner legs.
Type of Pants
There are two common styles of hockey pants for your selection. These are – hockey pants and hockey girdles. Here, personal preference will dictate your choice.
The hockey pant is usually standard with an extended fit. As if that is not enough, these hockey pants have more volume to accommodate large-sized individuals.
Hockey girdles are excellent at fitting tight to your body. They are naturally slimmer, and for
Practical usage, you may have to wear a shell over them.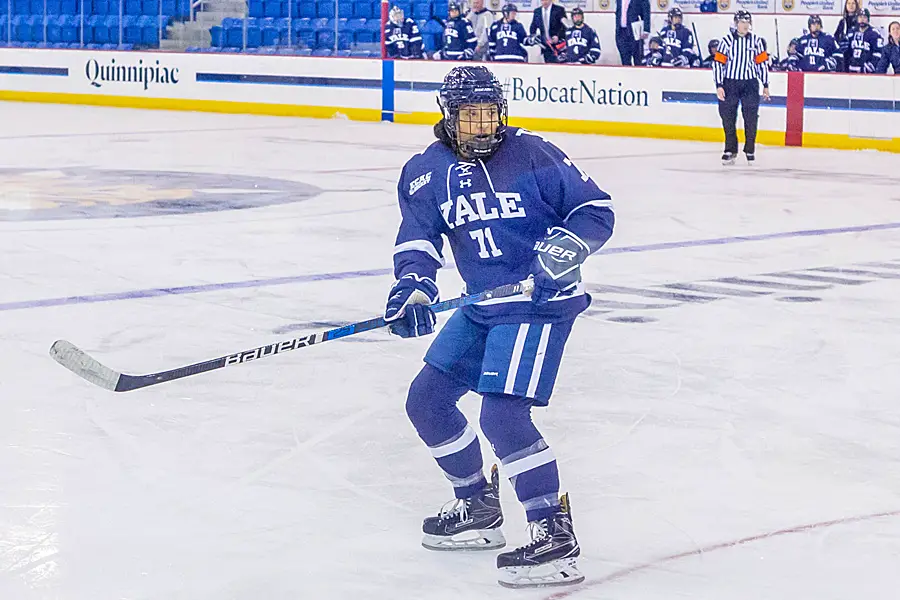 Pricing
The price will determine the quality of the hockey that you purchase. If you are on a tight budget, you can settle for a medium or a cheap quality one. The downside of a low-quality product is the ability to wear out within a short period.
On the other hand, if you want to buy a hockey pant that can serve you for a long time, then acquire the top-quality ones. The high-quality brands come with a high price tag. The advantage of high-quality brands is to serve you for a long duration with increased comfort.
Assess yourself to understand your needs as well as the type of budget you can allocate to the hockey pant. Some may compromise quality over low pricing and vice versa.