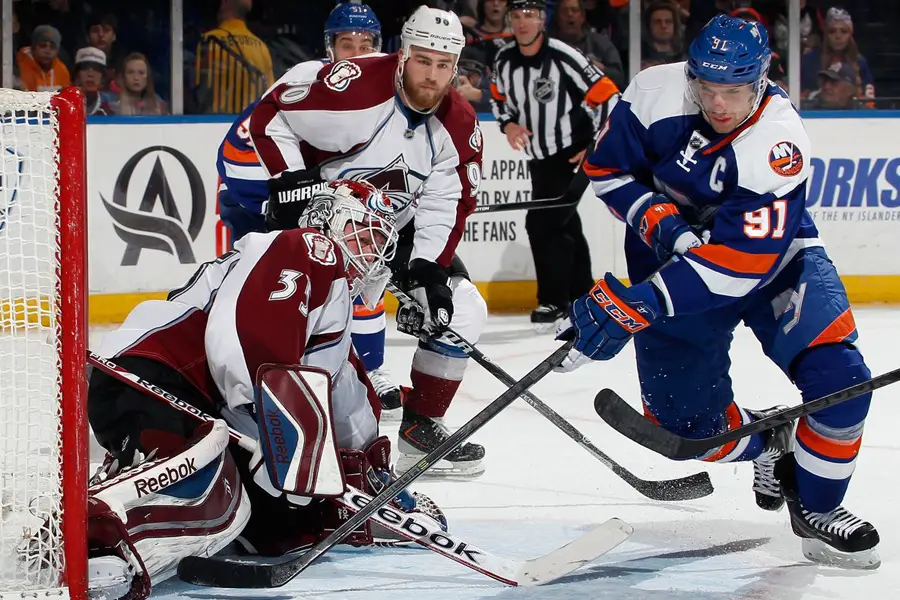 Hockey Shin Guard Reviews
Hockey can be a very aggressive sport no matter what age you are playing. Even though the game can be rough, there are ways to protect yourself from injuries. Shin guards can protect your legs from many potential injuries. They protect your legs when falling, blocking, playing defensively, and so forth. The following shin guards are the best on the market and will keep your legs safe while playing your best.
Most Popular Hockey Shin Guard
Mylec
The Mylec Dek/Roller Hockey Shin Guard is available in several different sizes. You are able to choose a specific size to fit your body type. The hockey shin guards are light weight and will allow you to perform at your best every game or practice. The front of the shin guards is made of a hard plastic allowing the hockey shin guards to be durable and be able to withstand hard impacts. The back of the shin guards has a protective foam that will cushion blows and protect you from injuries. The Mylec Dek/Roller Hockey Shin Guardsalso have a mesh material in the back that allows the shin guards to vent allowing air flow. The air flow will prevent odors as well as preventing bacteria buildup. The mesh material will also help you stay cool as you play aggressively due to the Air-Flo design.
Air-Flo Design to keep you dry while playing
Different sizes available for the best fit
Light weight design
Hard plastic exterior
Back of the shin guards made with foam
– Anthony Dawson
Best Overall Hockey Shin Guard
LA Sport
The LA Sport Shin Guard is top quality and available in many different sizes allowing any hockey player to get a custom fit. The hockey shin guards have an axysym fit making it so they will fit your leg perfectly giving you more control while keeping your leg safe from impact. The straps anchor onto your leg with a sling wrap allowing the shin guards to remain in place even after hard impact. The LA Sport Shin Guard will not only protect your shins, they will also keep your calf safe and securely protected while playing the game you love. With the liner, the shin guards will absorb and evaporate sweat allowing you to stay dry and comfortable while playing. The liner also was designed to keep the equipment from gathering odor and bacteria. You will be able to play at your best with these shin guards while being confident you are protected.
Many different size options
Axysym fit
Straps anchor onto your leg with sling wrap
Keep your calf protected
Absorb and evaporates sweat
– Anthony Dawson
Best Budget Hockey Shin Guard
Franklin Sports
The Franklin Sports SG 175: Street Hockey Shin Guards are a great addition to your hockey equipment. There are several different sizes available allowing you to select the shin guards that will secure your legs while keeping them comfortable and protected. These shin guards are NHL licensed and have been tested to absorb impact in many different scenarios. The Franklin Sports SG 175: Street Hockey Shin Guards are made out of plastic and has knee caps to keep you entire lower leg protected while you are playing. For your benefit, these hockey shin guards are vented increasing air flow. This feature will help prevent odors and allow you to move more freely. The shin and knee cap will flex fully meaning that you can easily move and play defensively without the equipment slowing you down. There are three separate straps that are self-stick and will adjust so they will stay in place and keep you safe at all times.
Several different sizes available
NHL licensed
Made out of strong yet flexible plastic with lining
Knee cap protection
Increases airflow due to the design
– Anthony Dawson