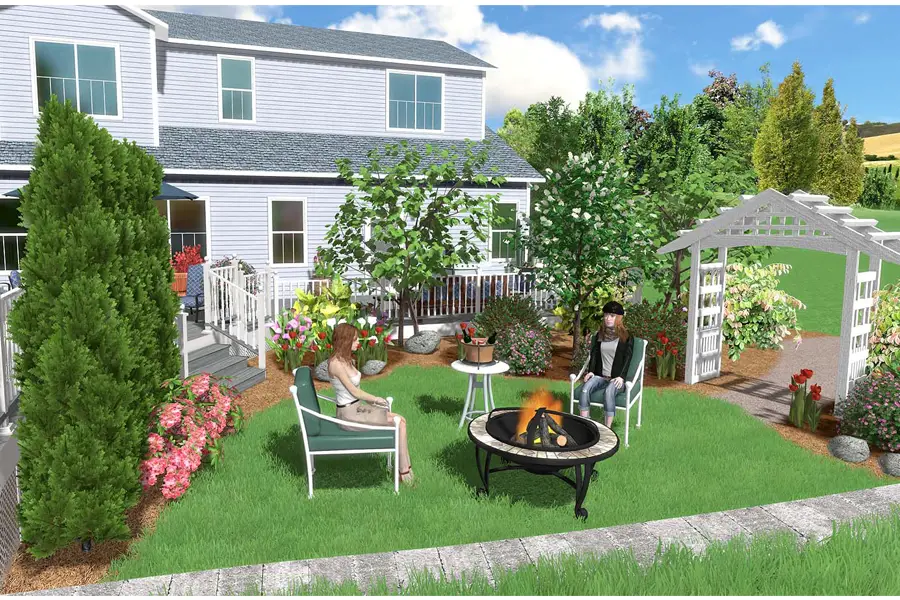 Home and Landscape Software Reviews
Homeowners are no longer required to design the interior, exterior, and landscape of their homes by trial and error, nor are they required to hire an expensive designer, decorator, and landscaper to do all the work for them. Thanks to home and landscape software, homeowners can now experiment with a plethora of looks for the inside and outside of their homes on their computers before committing to a final design. Most home design software comes with a variety of viewing angles and virtual walkthroughs and material lists and cost estimator tools for each conceived project. Landscape software tools allow you to create layout plans for lawns, gardens, and entertainment areas using thousands of different plants, shrubs, flowers, and decorations.
Most Popular Home and Landscape Software
Punch
As its name implies, Punch provides a full range of home design, interior design, remodeling kitchens and baths, and landscapes and decks software for an entire virtual property overhaul. For version 19, the software package has updated its features with a variety tools to make the utmost of any design project. With improved camera control, you can modify a 3D angle or orientation, create a 3D virtual home walkthrough, and use the Floor Overview camera to display lower floors under a current level. With the virtual tours, you can make your own walkthrough along a specific path you designate in the program, control the view and speed, and navigate up and down stairways from floor to floor. With Punch, no surface or crevice of your home goes untouched. You control where objects are placed in a room, designate the look of windows, doors, and doorways, set stair railing heights, and control the overhand distance for automatic dormers.
Over 1,500 sample home design, landscape, and remodeling plans
House Wizard allows you to create your own custom home interior/exterior design
Drag and drop thousands of furniture, objects, and decorations with the built-in library
Quick Startup Guide provides how-to tutorials to walk you through any type of project
Automatic Build Terrain, Terrain Perimeter, and Hill and Valley tools provide full garden and landscape customization
– Anthony Dawson
Best Overall Home and Landscape Software
Home Designer Suite
Chief Architect's Home Designer Suite allows you to design, modify, and take virtual tours of a vast array of outdoor living spaces, terrains, gardens, and decks. The software's Plant Chooser tool includes over 3,600 botanically accurate trees, shrubs, flowers, and bushes that can be laid out across a landscape in the design of your choice. With the Library Browser, you can drag and drop thousands of decorative objects, furniture, and outdoor appliances throughout your virtual lawn, deck, and outdoor living areas. Plant Hardiness Zone Maps show you what plants grow best in your area, while the Plant Growth Slider Tool lets you see how your plants will grow and change over time. The Deck Designer program allows you to create a single or multi-level deck design with completely customized borders, plank direction, overhang, and more. Home Designer Suite offers a revolutionary site design mode wherein you can create any shape virtual lot with an automatically generated 3D model of what the terrain will look like. From there you can add sprinkler zones, retaining walls, terrain curbing, driveways, fences, and sidewalks.
Over 3,600 plant options searchable by bloom time, water/sun requirements, growth height, plant type, and color
Decking and patio tools with full customization and 3D modeling
Automatic Built Terrain and Terrain Perimeter tools can design flat, sloped, or irregularly shaped lots with custom water features, terrain dividers, sidewalks, and sprinkler options
Bonus Library content available for download and access to free online training videos, webinars, and tech support
– Anthony Dawson
Best Budget Home and Landscape Software
TurboFloorPlan
TurboFloorPlan is Chief Architect's most basic, convenient, and easy to use home and landscape design platform. HDE's home design software you can customize floor and space planning for every room in your home, with automated building tools for visualizing hallways, staircases, entryways, cabinets, and more. The House Wizard feature lets you focus on one room at a time then drag them to your design layout to generate unique floor plans for each level of your home, or pull from the over 500 preinstalled sample plans for some inspiration. The program's remodeling software lets you level walls, make additions, redesign kitchens and bathrooms, while the Material Painter and Color Chooser tools let you customize the colors of walls, floors, cabinets, and molding. Take to the outside of your virtual home remodel with custom landscape plans in 2D and 3D and over 500 realistic sample plans to choose from. Create decks, outdoor living spaces, sidewalks, driveways and everything else you need to complete your home makeover.
3D Glass House, Doll House, and Final View camera tools display ultra-realistic images of inside/outside spaces
15 home design templates to start from, over 500 sample interior floor plans, and over 500 sample landscaping plans
Quick Startup Options Guide with how-to tutorials teach you how to use the software step-by-step, including over 25 tutorial videos
Vast array of interior/exterior design tools allow you to control the layout and design of everything in your home
– Anthony Dawson