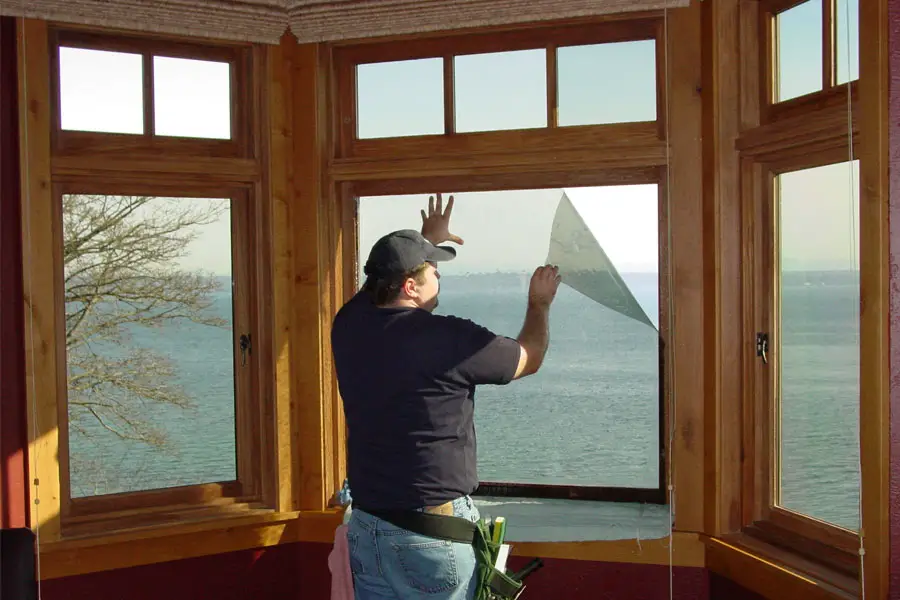 Home Window Tinting Film Reviews
Blinds and curtains are becoming a thing of the past. Modernize your home with home window tinting film. By purchasing home window tinting film you will no longer need blinds and curtains to disperse the light within your home. With this product you can also feel more comfortable because you cannot see into your home with the tinting, yet you can see out. Enjoy and relax within your home with a piece of mind. The following home window tinting films are durable, will enhance the look of your rooms, and while offering you privacy.
Most Popular Home Window Tinting Film
Gila PRS361
The Gila PRS361 Privacy Residential Window Film, Mirror, 36-Inch by 15-Feet will allow you to be more comfortable in your home by increasing your privacy. From the outside, your home window tinting film will act like a mirror reflecting passerby's appearances and making it so no one can see into your home. The Gila PRS361 Privacy Residential Window Film, will suppress 99% of UV rays and 80% of glare. Have you ever been working or watching television and the sunlight irritatingly glares on your television set? Now you can significantly reduce the glare making it so you can enjoy your relaxation time more. The home window tinting film will also improve the life of the furniture by eliminating the fading that occurs from the sun by reducing the amount of UV rays that enter your home.
Your home will become more secluded from neighbors
Will act like a mirror from the outside
Suppress 99% of UV rays and 80% of glare
Available to fit 36 inch windows. Sheets are 15 feet long
Extend the life of furniture
– Anthony Dawson
Best Overall Home Window Tinting Film
Gila LES361
The Gila LES361 Heat Control Residential Window Film Platinum, 36-Inch by 15-Feet is a modern way to regulate the light within your home. This product can be purchased in two different sizes allowing you to buy the correct amount to cover the windows in your rooms. Home window tinting film can help you better control the lighting within your home. There are also additional benefits. The home window treating film will reduce the amount you pay to heat and cool your home by as much as 50%. The coating within the home window tinting film is low E which will help you maintain heat in your home during the winter months. The home window tinting film discards 99% of UV rays and 67% of glare. By reducing the glare and UV rays within your home, the furniture will last longer because sunlight will not fade the furniture. This home window tinting film offers a warranty, if the product is defective.
Offered in two different sizes
Help you better control the lighting and increases privacy
Reduce heating and cooling bills by up to 50%
Coating is low E rated
Discards 99% of UV rays and 67% of glare
– Anthony Dawson
Best Budget Home Window Tinting Film
ARTSCAPE
The Etched Leaf Window Film is 24-by-36-Inch in size and will fit most standard size windows. It can be cut to fit smaller windows. This Etched Leaf Window Film will bring an elegant and classy method of coating your windows. Instead of just reducing light from entering your home, you are completing that task in style giving a more sophisticated stained glass look to your windows. The home window tinting will give you more privacy and will allow your home to be more secure. The product can be installed with ease and does not require adhesives. This home window tinting film will protect you and your household belongings from UV rays, extending the life of your furniture by reducing fading. You can purchase this home window tinting film for any sized window because the pattern is consistent.
Gives you a stained glass look
Increases privacy and security
Easy installation
Protect household furniture from UV rays
24 X 36 inches
– Anthony Dawson
Home Window Tinting Film Buying Guide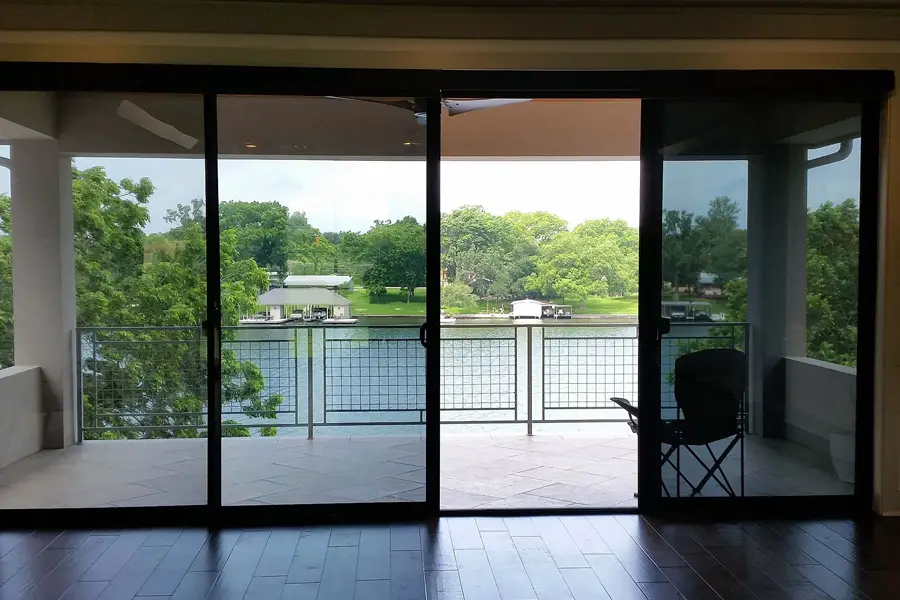 There are different kinds of tinting films. Be sure to purchase one that will perfectly serve your intended purpose. At the same time, stay within your budget and avoid the notion of price and quality. Price is not always directly proportional to the quality of a product, beware! Before you order home window tinting film, think about the following factors.
Purpose
There are several reasons you might want to install window tinting film on your windows. First, it could just be for protection from UV light and glare in your house. Second, you may buy tinting film to enhance your personal privacy and security. The fact is that not all home window tinting films have the ability to block Ultra Violet rays. Make a wise selection depending on your intended purpose.
Efficiency
If you are looking for something to just shield your house from passersby's eyes, then it will not be difficult for you to choose a tinting film. Nevertheless, you will need to be more careful if you want an advanced home window tinting film that can save your energy and protect you from harmful rays. Each film type is effective for its designated purpose. For instance, a window film with a higher Visible Light Transmission (VLT) is ideal for energy saving.
Additional Aesthetics
All home window tinting films prevent direct light from passing through a glass window. Nonetheless, there are additional features that can make one film manufacturer make bigger sales than the other. Reflection is one of the special characteristics. A film that can reflect light prevents the house from heating up. This can be very helpful during the summer. Other window films improve the interior decoration of your house. They are made with beautiful patterns to make your house look appealing and cozy. Some produce a virtually invisible layer that can be very useful for your security and privacy.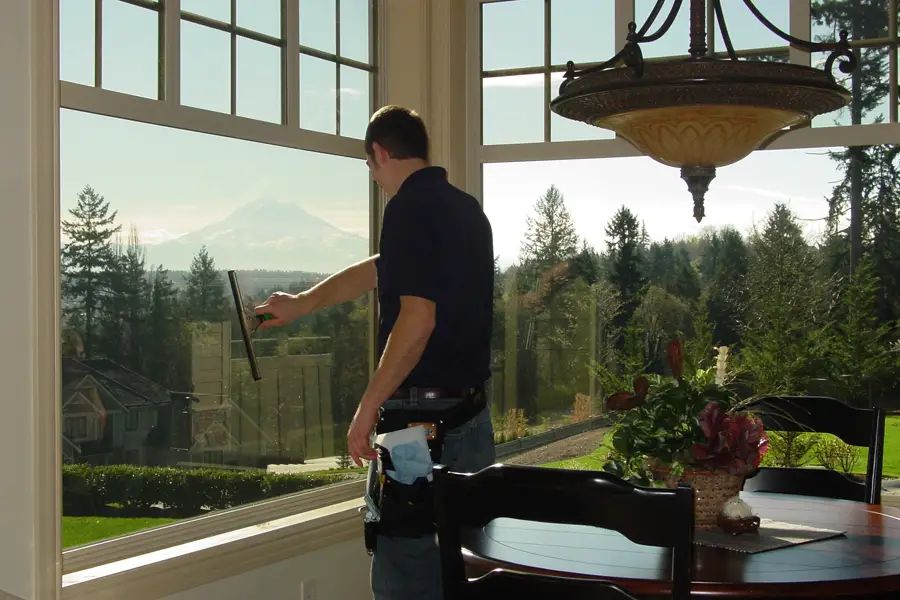 Three Types of Home Window Tinting Films
1. Solar Window Tinting Films
This type of films usually gives the glass a silvery and mirror-like appearance. You can actually see yourself through the glass. They both protect you from dangerous Ultra Violet rays, excess heat, and glare. Solar films have a reflective characteristic that helps in solar heat regulation. They are affordable and readily available in online stores like Amazon and other places.
2. Decorative Window Tinting Films
There are different types of decorations you can have on your window tinting film. For example, your film can have specific patterns, textures, level of transparency, gradients, translucent colors, and other features. Your combination of each decorative feature will determine the final outcome of your interior design. You can also buy a film that can filter light and produce different colors.
3. Safety and Security Window Tinting Films
The most common reason for people to install window films, especially in cars, is security and privacy. You can find several types of these films. Anti-graffiti films are resistant to chemicals and paint. Furthermore, clear films create a virtually invisible shield that can prevent damage and burglary. Exterior safety and security films are designed in such a way that they can resist harsh external weather conditions and keep the glass reinforced. They are installed on the outer part of the glass.
The best home window tinting film is a combination of all good characteristics. Here, if you can find a solar film with beautiful decorations and perfect security features, you should throw a party. It may take you time to sample all the features you need in one film, but it will all be worth it. With such awesome ideas in your head, be ready for your home's new look.