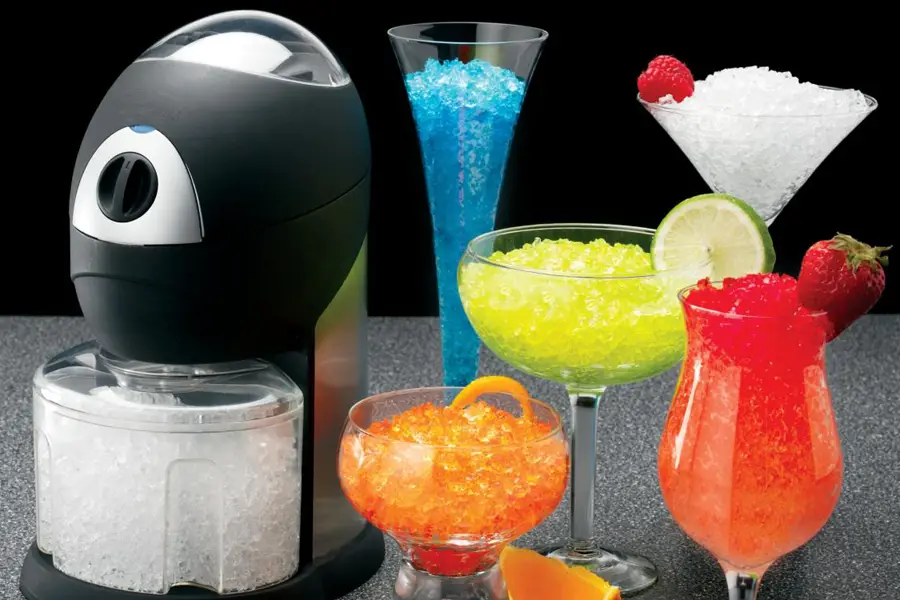 Ice Crushers Reviews
There is a big difference between crushed ice and shaved ice. Crushed ice is better for frozen drinks and these ice crushers will do the job perfectly for you. Crushed ice is larger and coarser and gives body to your frozen drinks such as Strawberry Daiquiris, Margaritas and Pina coladas. Crushed ice is also great for smoothies and regular sodas too. Crushed ice is also great for keeping things cold such as canned drinks, desserts and salads and it makes a perfect bed of ice for buffets too. Ice crushers typically come in electric and manual styles but electric is usually much easier and efficient to use. If you're looking for a great machine to give you consistent, crushed ice, any of these will fit the bill.
Most Popular Ice Crushers
Costzon
This best selling, professional grade ice crusher is perfect for anyone who uses a lot of crushed ice or who has a business where crushed ice is needed. It's perfect for small bars, festivals, school events and businesses as well as personal use. The 150 watt motor is strong and powerful and crushes up to 30 pounds of ice per hour if needed. The crushing blades are made of heavy duty stainless steel along with the stainless steel housing and are rust proof. The wide mouth funnel attachment allows for easy loading of ice to be crushed. The container holds up to 12 cups of crushed ice making it the perfect crusher for dinner parties, weddings, birthday parties, and even cookouts. It has an easy to use toggle on/off switch and a user manual that includes some great recipes.
Professional grade perfect for events and functions of all kinds
Heavy duty stainless steel blades and housing
Crushes up to 30 pounds of ice per hour
Easy to use on/off switch
User manual included
– Anthony Dawson
Best Overall Ice Crushers
Waring
Impress your family and friends by making the perfect frozen drinks with this ice crusher. This machine makes excellent tropical frozen cocktails every time. The chopping capacity of the Deni Ice Crusher will give you uniform chips faster and easier than manual crushers can. It doesn't get much easier to use than this. Place ice cubes in the holder and crushed ice comes out. It's great for slushies and snow cones on a hot summer day for the kids. The rust free stainless steel blades will last a long time with proper care and the lid is safety enhanced to avoid any accidents. Included with this crusher is an ice scoop and clear container that holds up to 14 ounces.
Automatic ice crushing, no cranking needed
Perfect for frozen drinks and desserts
Makes crushed ice for ice buckets
Great for crushing up ice for ice beds to keep foods cold
Includes ice scoop and 14 ounce container
– Anthony Dawson
Best Budget Ice Crushers
VIVOHOME
If you're looking for the perfect ice crusher for making slushies, snow cones and frozen drinks for your home, business, festival or school, this is it. The VIVOHOME Ice Crusher Machine is fully automatic and requires no manual cranking which can get tiresome and frustrating. The heavy base provides a lot of stability for the user. Fits easily right on the counter top and the eye-catching shape looks good in any business or home. The low maintenance makes it simple to operate. Safety measures include a waterproof on/off switch and an automatic shut off when the handle is up to prevent any accidents or injuries from occurring.
Heavy base for stability
Fits easily on the counter
Sleek design looks good anywhere
Makes great frozen drinks and slushies
Perfect for home or business use
– Anthony Dawson
Ice Crushers Buying Guide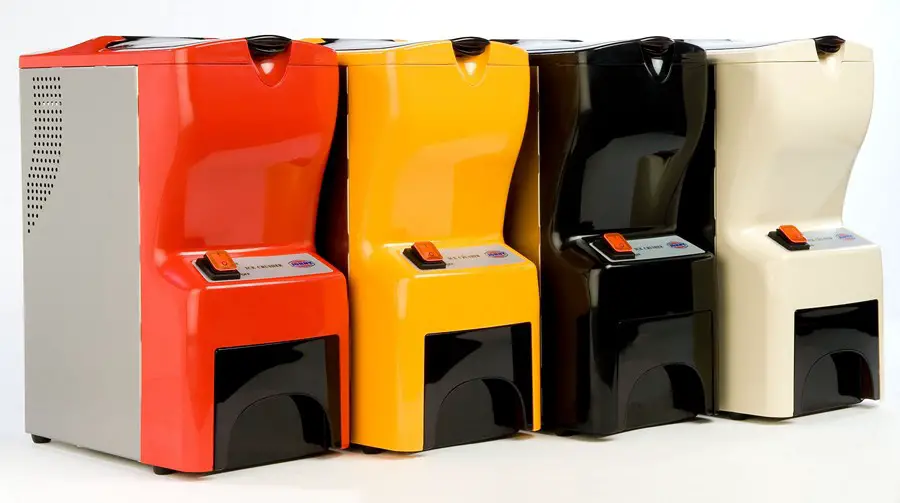 Ice crushers are an easy and efficient way to crush ice. In this day and age you don't need to be using much manpower trying to crush ice the old fashioned way – instead, use that time and energy to enjoy the party and catch up with your friends.
Whether you are buying an ice crusher to have on hand while entertaining, or for a professional reason such as to use in a bar or restaurant, you need a reliable and robust machine that won't let you down.
Therefore, before you remove your wallet to buy an ice crusher, there are some factors you should consider to avoid disappointment and loss of your hard-earned money.
What is an Ice Crusher?
An Ice Crusher is a device used for crushing ice. These machines are important for making ice cubes used to make refreshingly cold drinks such as cocktail and juices.
The devices use a robust mechanism to produce crushed ice quickly, and in the right size. Ice crushers are the preferred option for breaking ice because they save time and are easy to use.
Tip
How do you identify the best Ice Crusher? Well, there are several features to look for when searching for the best ice crusher.
Manual or Electric
There are two main types of ice crushers; manual and electric. Manual ice crushers depend on your physical energy to create crushed ice and are therefore, time-consuming and less efficient. This style is going out of fashion and is no longer very popular. However, they can come in handy if you live in a place with an electricity issue.
On the other hand, an electric crusher is fast and efficient. If you are looking for a machine that will make your life easier instead of harder, then you should go for an electric ice crusher because it is fast and saves you time. Electric ice crushers are the most popular style because they are fast and efficient. Besides, they are known to produce uniform sizes and shapes of ice cubes.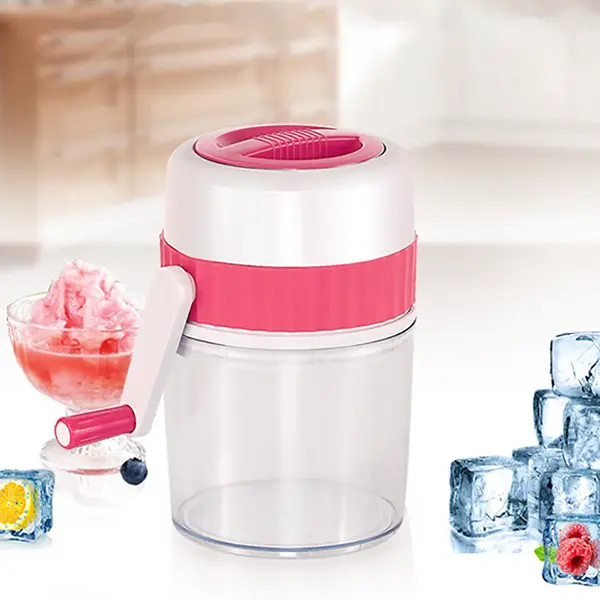 Ease of Use
Crushing ice should not be something you look to avoid. Instead, it should be a fast, easy, and fun activity. You must look for a product that is easy to set up and crushes ice easily. Most devices come with a clear and straightforward on/off button which only requires you to press it to start and stop the machine.
Durability
The best ice crusher should be made of quality material that can last many years of use. You should avoid products made of low-quality plastic because they crumble fast when used repeatedly under pressure.
We recommend looking for an ice crusher made of quality housing and with stainless steel blades. A stainless-steel ice crusher can withstand pressure and does not rust, thus giving it a long life.
Performance
The performance of your machine is dependent on the power of the device. You need an ice crusher with sufficient power
Just like vehicles, the performance of the ice crusher is determined by the power of the engine which in this case is the motor. Thus, you need a machine with a powerful motor, capable of crushing the ice fast.
Most ice crushers have a motor wattage ranging from 300 to 1,500 watts. While the motor capacity is important, it is not the single thing that determines the performance of the ice crusher. If you are buying this machine for home use, then an ice crusher between 300 to 600 watts will do the job. Otherwise, if you are looking for a high-performance device, then we recommend going for a machine with higher motor power.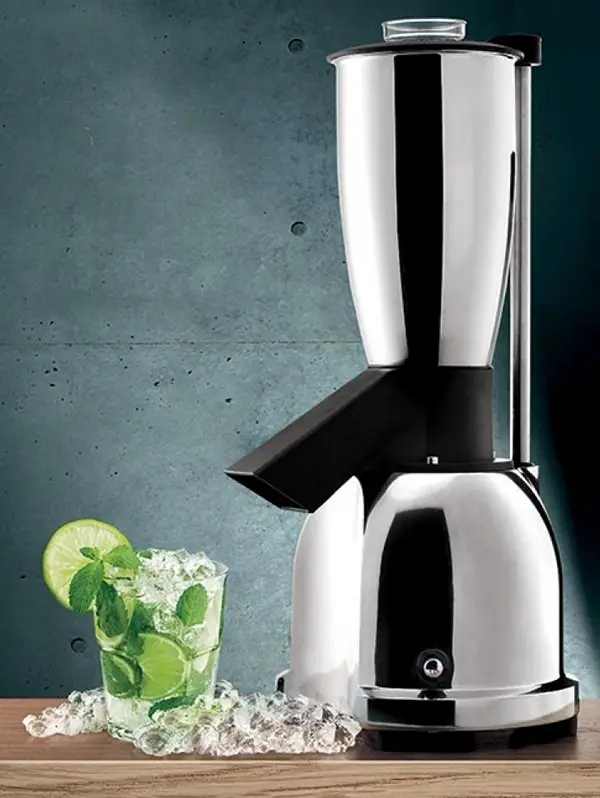 Amount of Ice You Need
You need to consider the amount of ice that you require and in what frequency. Picture it this way, the amount you need at home may be different from the amount you need at a restaurant or a bar. Thus, if you require a large output of ice, then you should consider buying an ice crusher with high speed of output per minute or hour.
Related to the amount of ice you need is the type of drinks you will make. Some drinks require a uniform size of ice cubes, while others don't. – For instance, a good Margarita wants ice that is of various sizes, so the smaller bits cool the drink down quickly, but the larger ones keep it cool longer.
Easy to Clean
The best ice crusher should be easy to clean. There will be times when you use your ice crusher to make slushies for your kids and friends. Thus, you need a machine that is easy to clean after crushing ingredients and ice.