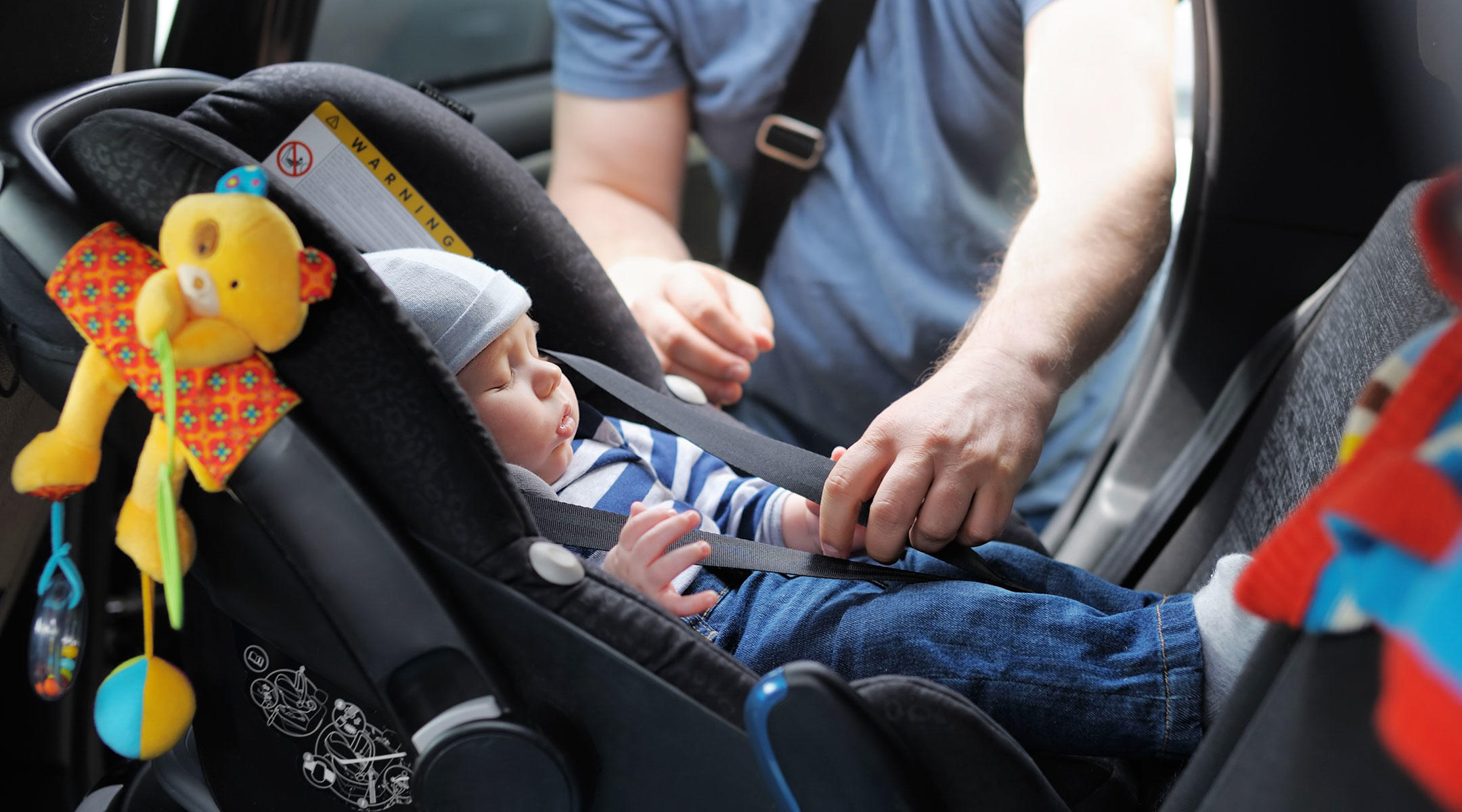 Infant Car Seat Reviews
As a new mother, it is natural to be concerned about transporting your infant from place to place safely in your vehicle. The car seat you choose is an important decision because in the event of an accident you want your child to be as safe as possible. Infant car seats have seen a lot of improvements and advancements in construction making a new infant car seat the only option. It is not recommended that car seats be purchased second hand because if they have been in an accident the integrity of the car seat is compromised, making it unsafe for your child. The following infant car seats are an investment that will keep your new bundle of joy safe and secure while in your vehicle. The following car seats are the best infant car seats the market has to offer and have exceeded safety tests so you can transport your new baby with the confidence that your child is safe.
Most Popular Infant Car Seat
Britax
The Britax Chaperone Infant Car Seat comes in three different colors including: camouflage, black, or red. The Infant Car Seat is 100% Polyester fabric, which provides the car seat cover to be shrink resistant and stain resistant. With an infant, this feature will come in handy as spills and accidents are inevitable. The Britax Chaperone Infant Car Seat is very safe and has passed excessive crash testing. The base allows the infant car seat to be very secure and steady in any size or style vehicle. The head restraint can be quickly adjusted for a firm fit. The harness can also be adjusted easily for a secure fit, without disassembling the harness. The 5-point harness can adjust to seven different heights and two different buckle positions for a secure fit. The true side impact protection distributes the crash forces, which will keep your infant extra safe in the vehicle in the event of a crash. The anti-rebound bar also stabilizes the infant seat and allowing the car seat to stay stable in the case of a front or rear collision.
Quick adjust head restraint
5 point harness with 7 harness heights and 2 buckle positions
True side impact protection
100% polyester car seat cover for a stain resistant material
Anti-rebound bar stabilizes infant in a crash scenario
– Anthony Dawson
Best Overall Infant Car Seat
Chicco
The Chicco Keyfit 30 Infant Car Seat and Base is a safe and secure infant car seat and comes in ten different colors. These include Sedona, midori, adventure, aster, element, foxy, fuego, graphica, pegaso, and radius. With all of these color options, you are sure to find a color that suits your personality. Many infant car seats are very difficult to install and place in your car securely. However, the Chicco Keyfit 30 Infant Car Seat and Base is the easiest infant car seat to install. There is a spring assisted level foot, bubble level, and center pull adjustment that allows for the easiest possible installation. The Chicco Keyfit 30 Infant Car Seat and Base is the number 1 rated infant car seat in America. There are full body inserts that you can place in the car seat for smaller babies to keep them secure. These inserts fit small babies ranging from 4 pounds to 11 pounds. The body inserts are to protect babies that do not weigh a lot and keep them extra safe in the infant car seat. The Chicco Keyfit 30 Infant Car Seat and Base has a 5-point harness that can be adjusted with one hand.
5-point harness that adjusts with one hand
Full body inserts for smaller babies
Center pull adjustment for easy installation
Base and car seat for secure fitting car seat in any vehicle model
10 different color options
– Anthony Dawson
Best Budget Infant Car Seat
Safety 1st
The Safety 1st 3-in-1 Forward Facing Car Seat is built for children up to 100 pounds, including infants. This Car Seat makes carrying your child from location to location an easy job and because it is a 3 in 1 and will last through all the growth stages of your child's car seat needs. From a newborn infant to a toddler and even a preschooler, this one car seat will be the only car seat you need. The frame is made of reinforced steel providing a safe and secure ride for your child. The Safety 1st Nautilus 3-in-1 Forward Facing Car Seat comes in three different colors including of matrix, garnet, or Valerie. The Safety 1st 3-in-1 Forward Facing Car Seat has a 5-point harness that will protect your infant keeping them secure in their car seat. As your child continues to grow there is a high positioning booster for children 30 pounds to 100 pounds. When your child finally reaches the weight of 40 pounds the car seat can become a backless booster seat.
For children up to 100 pounds
Reinforced steel frame for a safe ride
5-point harness to secure children
Easy to install in back seat of car with both rear facing and forward facing option
3 in 1 car seat will grow with your child
– Anthony Dawson
Infant Car Seat Buying Guide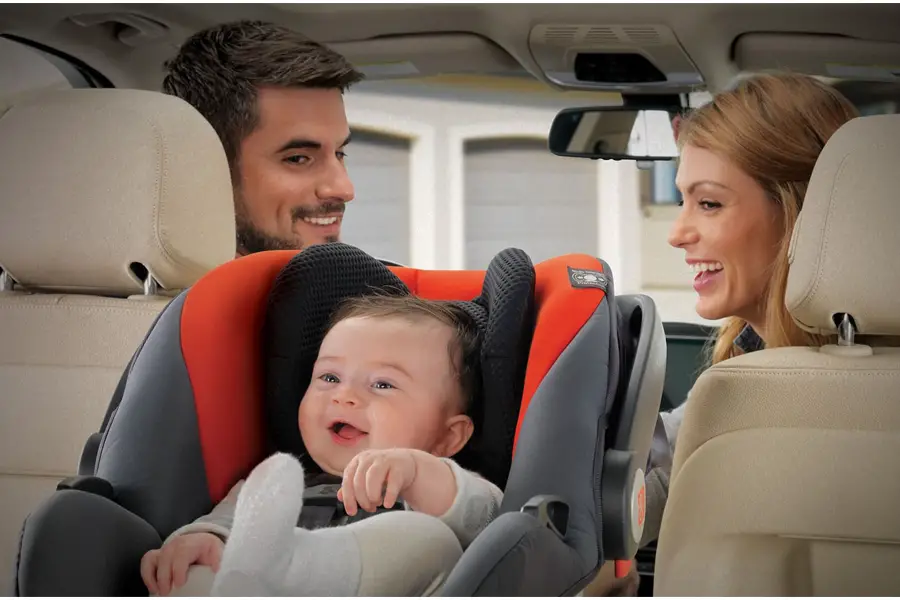 During the first years of babies, full supervision and attention are required to ensure their safety and comfort. While fathers are in-charge of earning money for the family, mothers are responsible on taking care of the children from day one up to forever. Having an infant inside a home is somewhat of a hassle for most mothers. Once the baby started crying, whatever it is that the mom's doing should be stopped right away so that she can attend to the baby. Good thing baby supplies and equipment such as strollers, walker, car seats, and others are invented to help parents who have a lot of errands to do every day.
An infant car seat is a perfect example. It is basically a small detachable seat that is designed for small babies so that they can be comfortable during travel. The bones of infants are known to be very soft and tender, which makes it impossible for them to control their movements. Infant car seats have seat belts that keep the baby in place even if the car is moving.
What Are The Differences Between Infant Car Seats And Convertible Seats
Infant car seats can only support passenger up to 22-25 pounds while convertible car seats can support up to 60 pounds.
Infant car seats require a base while convertible car seats do not.
Convertible car seats can be used from infant days to toddler that is why they are recommended for those with tight budget. It is like buying 2 items in a price of one.
But who says infant car seats can only be used inside the car? Most parents also use them even inside the home so that their baby will get used to it. Since the seat is padded and sometimes cushioned, the baby feels comfortable that they can also use it during nap time.
Though infant car seats are of big help in traveling, one disadvantage of purchasing one is the price. They are normally expensive especially the branded ones. Once the infant outgrew the car seat, there is a need to purchase a convertible seat.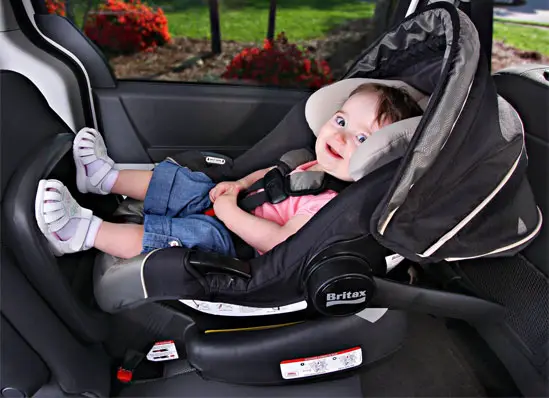 Factors to Consider
In buying infant car seats, there are some factors that should be considered apart from the brand and price. There are simple car seats and there are those that have added features that may be appealing to other consumers. But what exactly are the qualities that should be present in an infant car seat that everyone should check first before making a purchase? Here are some.
A good car seat should be user friendly. The manual should be understandable and can be easily read by the user. The clarity of the instructions is very important for the safety of the child. The National Highway Transportation Safety Administration makes sure that all pieces of car seat come with a readable instruction manual. They actually put a star rating on the car seat's packaging as a proof of approval.
As time goes by, the child will get bigger so there will be a need for some seatbelt adjustments. Look for models that have quick-release buckles and adjustable straps and harness in the front.
Old models only have a 3-point harness but it is very unusual to find one of them these days. Choose the ones that have a 5-point safety harness. It should have one strap for each shoulder, one between the baby's legs and one for each thigh. This will protect the baby from side-impact crashes.
Infant car seats are designed to lessen the impact that may harm the baby during crashes. A good car seat should have an anti-rebound bar on the base which somehow minimizes the possibilities of the baby to pop out in case of car accidents.
The weight limit of a car seat should also be checked before making a purchase. This will help determine how long the car seat can be used by the baby.
Apart from the weight, there is also a height limit to consider. It should have ample distance from the baby's head to avoid bruises in case of emergency.
There will be a need for the harness to be tightened and loosened in a regular manner that is why it is important to check if the harness can be easily adjusted. Avoid buying car seats that look complicated to operate especially the ones with a lot of buckles.
The pad and the cushion will provide comfort to the baby that is why it is necessary to choose a car seat that has plenty of those. This will also give the baby a better riding experience.
The LATCH or lower anchors and tethers for children system is another important requirement in choosing a car seat. It allows the user to directly attach the seat to the vehicle. That way, there is no need to use the built-in seatbelt of the car to secure the car seat.
Milk spills, spit-outs, vomits, and food residues are expected from babies. Choosing a car seat that can be easily cleaned is another factor to consider. There are some materials that need special washing and cleaning procedure and those should be avoided.
Avoid buying light-colored car seats because they are the ones that are hard to maintain.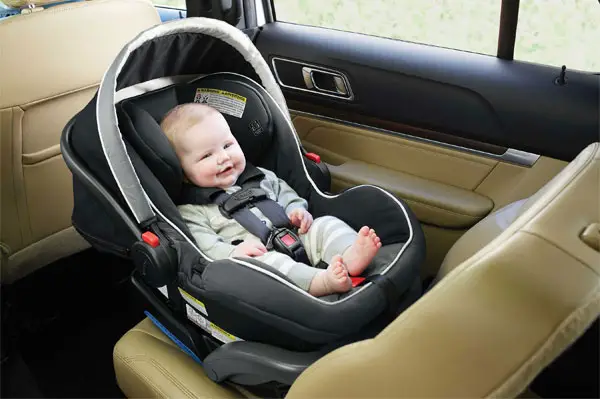 Safety
Ensuring your child's safety while traveling on the road is essential. Each year, thousands of young children are injured or killed in motor vehicle accidents. The proper selection and use of a car seat will help to keep your child safe.
Select A Car Seat That Fits Your Child
The car seat you choose should fit your child's current age and weight. If your child is less than 12 months and weighs less than 20 pounds, always choose a rear facing infant car seat. Infant car seats are designed to hold a baby securely with good support for added comfort. A convertible seat can be used as a rear facing seat for infants and later converted to a forward facing seat for toddlers. Children between the ages of 1 and 3 years old should remain in a rear facing seat until they have reached the maximum height and weight limit designated by the seat's manufacturer. Never place a rear facing car seat in front of an air bag. Once a child has outgrown the rear facing seat, then a forward facing seat with a harness should be used. All children under the age of 4 should ride in a car seat with a harness. Once a child reaches the maximum height and weight designated by the manufacturer for a harness seat–a booster seat should be used. Booster seats should be placed in the back seat.
Select A Car Seat That Fits Securely In Your Car
A car seat that is not installed correctly could compromise your child's safety. It is important that the car safety seat fit the vehicle. Not all car seats fit every car. Carefully read the vehicle owner's manual before selecting a car seat. When you are ready to install the child safety seat, check your vehicle owner's manual for instructions on how to install the car seat in your particular vehicle.
Select A Car Seat That is Easy to Install Correctly
A car seat should be easy to install correctly every time. Before installation, make sure there are no missing or damaged parts. Car seat installation instructions should be complete and clear. Read and carefully follow the vehicle and car seat manufacturer instructions. Make sure that you keep the instructions once installation is complete. Every car seat needs to be secured using either the LATCH system or seat belts. Properly secure the harness and crotch straps. If you are using a seat belt with a booster seat, make sure the belt fits properly across the child. Tightly secure the car safety seat in the vehicle so that it does not move more than an inch in any direction.
Select A Car Seat That Is Easy To Clean
A car seat will need to be cleaned regularly. Many car seats come with covers that cannot be removed. Choose a car seat with a detachable cover that can be removed for easy cleaning.
Used Car Seats
Buying used car seats is not recommended. The car seat could be damaged, missing parts or recalled due to manufacturing defects. Older car seats don't meet current safety standards. Car seats more than 5 years old should never be used.
Conclusion
In conclusion, the best infant car seat not only provides comfort to the baby during travel time, but also provides convenience to the parents. Car seats are undeniably expensive but if safety is concerned, there is no valid reason to trim down the cost. Buying second-hand car seats can still be an option, but there are some disadvantages that should be considered. Straps and buckles have the possibility to loosen up especially if they are used for a very long time, and this may result to minor accidents that may harm the baby. Another thing is sanitation of the pads and cushion. Though they are washable, microorganisms and other bacteria might still be there. These are just few reasons why experts recommend buying new car seats for newborn babies.