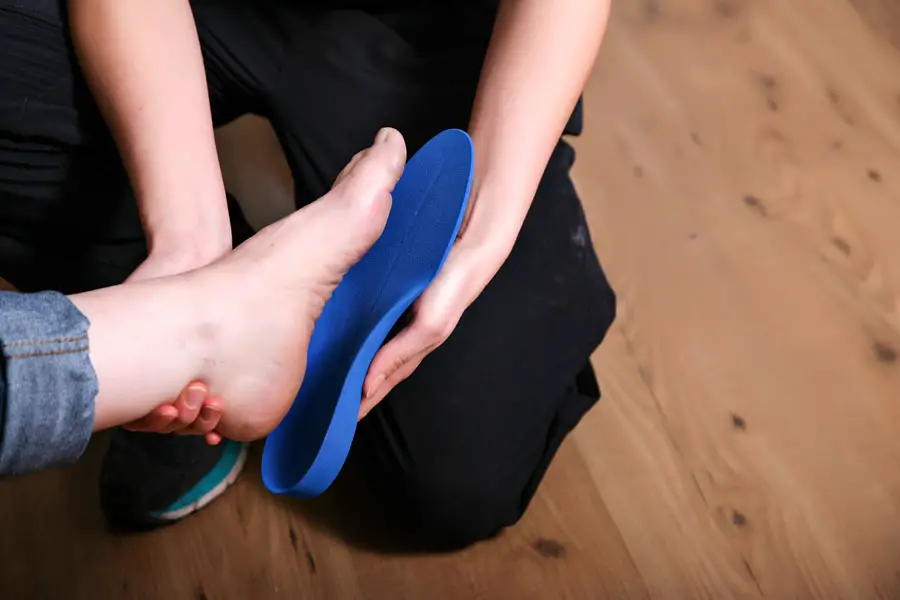 Insole Reviews
High-quality insoles are one the best things that you can purchase to add comfort and support to your feet. For those who suffer from arches that are too high, or too low, an insole can help correct the position of your foot, redistribute weight, and prevent injury to your joints. The problem with arches that are too extreme is that they encourage you to walk improperly. Over time, this bad placement of the foot and joints will lead to pain because of the excess pressure and poorly-distributed weight. Finding the right insole for you starts with diagnosing your foot properly. Once you understand where the problem lies, you can begin to find an insole that is specially designed to target your problem. Nice added features like anti-microbial finishing will prevent odor from building up in your shoe. Also, many versions are made with technology that prevents blisters and contributes to coolness and breathability. It's best to find one of these designs, as they add even more to the overall comfort of physical exercise.
Most Popular Insole
Sof Sole
The innovative design of the Sof Sole Airr combines the power of a fantastic air cushioning system and moisture control technology. The encapsulated air chamber offers better cushioning, while the Coolmax top cover will keep your feet dry and cool all day long. The Sof Sole Airr is considered one of the best insoles on the market. It is designed with the latest cutting edge technology to protect the joints during high impact exercise, as well as contribute to breathability and comfort. The shock absorption gives you that extra support that also allows you to perform your athletic activities with ease and peace of mind. The heel and arch support are the hallmarks of this insole design, and you're going to feel the difference from the very first time you use the Sof Sole Airr. This is a tremendous addition to supportive shoes, and is the best thing that you can do for your joints and overall comfort.
Coolmax technology
Eases the stress of your joints during high-impact acti
Superior shock absorption
Innovative design for the ultimate in breathability and comfort
Great arch and heel support
– Anthony Dawson
Best Overall Insole
New Balance
New Balance is one of the most trusted names in athletic shoes, and these insoles are specially designed for men or women who have high-arch feet, and need some serious cushioning. The Ultra Arch insole is uniquely designed with flexible arches in mind, and you get the added benefit of shock absorption from the heel and forefoot cushioning. The metatarsal pad has a nice contoured shape to help redistribute pressure and weight in a way that relieves pain. Made of high quality urethane with a synthetic sole, these insoles are going to make an enormous difference in your physical comfort while you exercise. The Zap antimicrobial treatment kills all odor-causing bacteria, so you never need to deal with a stinky gym shoe ever again. There's also a fine anti-blister top that keeps your feet cool and dry at all times, while helping to prevent blisters by preventing your feet from sliding across the insole's surface.
Made of high quality urethane
Contoured metatarsal arch rise helps to relieve pain
Micro-Zap antimicrobial treatment
Great for Metatarsalgia, Morton's Neuroma, and Plantar Fascitis
– Anthony Dawson
Best Budget Insole
Birkenstock
Birkenstock sandals are known for their tremendous arch and heel support that adds comfort and security to your activities. Finally there is an insole made by the same company that gives you the identical comfort as the sandal, but within any shoe that you choose. The very firm support is ideal for those who have flat feet, pronation, or fallen arches. Anyone who has flat feet knows how tiring it is to walk, and these insoles are going to change all of that. And not only is it uncomfortable for your feet, but the condition can be damaging to your knees as well. Soft foam insoles are just not enough to improve this condition, and only a hard insert like this design from Berkinstock can do the job right. Not only does the design prevent injury, but it also teaches you to walk properly; as a fallen arch causes people to walk in a way that is damaging in the long term.
Innovative 2-part arch support system
Designed to be added to sports shoes
Cork heel cup
Completely hand washable
Features memory foam cushioning
– Anthony Dawson
Insole Buying Guide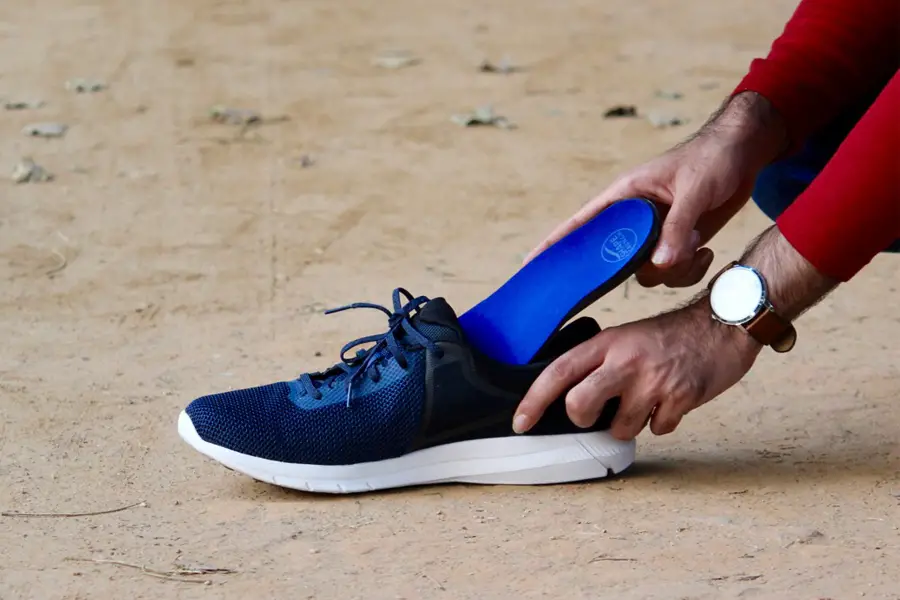 People have different reasons as to why they need shoe insoles. Some might be seeking relief for foot pain, others may need them for sporting activities such as basketball, tennis, or running, whereas other people may just want to replace the insoles that come with their shoes. Below are some top reasons for purchasing insoles:
Arch Pain
If you're looking for something to relieve your foot arch pain, you should purchase insoles with good cushioning. For first time buyers, it's recommended that they should look for insoles which provide support, flexibility, and comfort.
Standing
Standing for a long period can lead to foot pain. You need well-cushioned arch support that will relieve pressure off your foot and keep it gently supported. Insoles made with foam are the best in alleviating pain caused by standing.
Over Pronation
This is the inward roll of your feet when making a step. It can lead to foot pain and instability. However, to correct over pronation, you need insoles that will help align and support your feet always.
Diabetes and Arthritis
People with these conditions need insoles that are gentle on their feet to help in circulation and also minimize the shock and abuse that the feet suffer each day. Start browsing for different diabetic or arthritis insoles to determine the suitable types required for these conditions.
Purchase Consideration
These are some of the reasons for purchasing insoles. However, due to the wide variety of insoles available and the reasons to buy them, we realize that selecting the right insole tends to be a difficult task, especially for first-time buyers. Below is a guide to help you choose the right insole depending on your needs: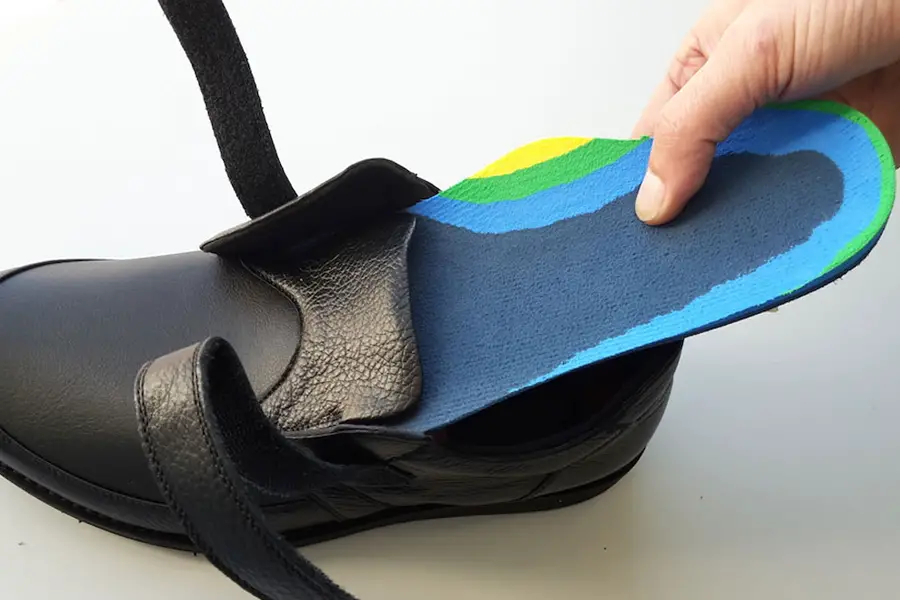 1. Size
The size of an insole is generally denoted as a shoe size range. It's essential to understand that different manufacturers use different sizing. However, most insoles are usually designed with a much longer length where you need to trim it to fit your shoe. For instance, if you wear a shoe size 9.5, you need to buy an insole that's much larger than your shoe to ensure it fits well.
2. Insole Placement
When you buy full-length insoles, you'll likely be required to remove the old insoles from your shoes before placing in the new ones. In most cases, the full insoles are designed to completely replace the insoles in your current shoes; except the flat and thin insoles which can be comfortably worn on top of the existing insoles. When you buy an insert piece, you'll place it either below or on top of your existing insole with regards to a specific item purchased.
3. Material
Insoles are made from materials that include foam, leather, gel, and cork. Each material type has its own advantages and disadvantages, although the material an individual selects largely depends on taste and preference. Generally, foam works best for support, cushioning and pressure relief; leather is best for cushioning and 'feel'; gel is best for shock absorption, and cork provides support and slight cushioning.
4. Type of Insole Footbed
Usually, insoles are designed in 4 different footbed designs as follows; cushioned arch support, rigid orthotic arch support, flat cushion, and semi-rigid arch support. The footbed you need largely depends on the reasons as to why you need an insole. However, you should be more careful before purchasing insoles to get the one with a footbed type that suits your needs.
5. Type of Your Foot Arch
The arches of different people usually conform to one of the 3 arch types which are the 1. medium or neutral arches, 2. Flat feet, low arches or fallen arches and 3. high arches. In most cases, insoles are designed to fit a single or more type of foot arch. When shopping online for insoles, you should first know what your type of foot arch, and continue browsing insoles that can work with your type of foot arches only. Note that wearing insoles that aren't designed for your type of foot arches can result in foot pain.
Conclusion
In conclusion, these are the top things to consider before purchasing insoles irrespective of the use. Follow the guide, and you'll not get disappointed when making a choice from the different options.