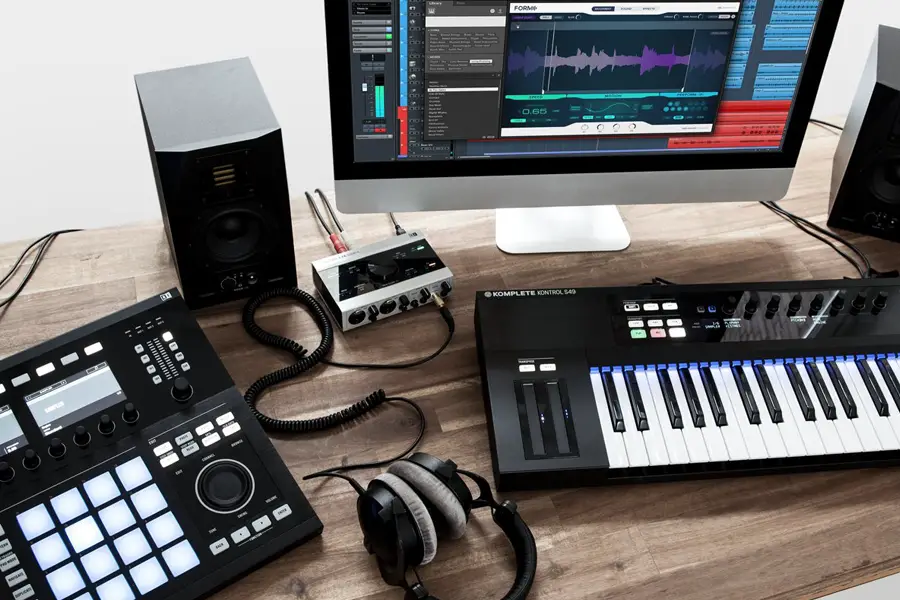 Instrument Instruction Software Reviews
Using virtual instrument is quite a unique way to learn to play an instrument, especially without having to actually own the instrument itself. A virtual instrument can also be good for those who want to use their personal computers to make music. These types of software can be used with other software to create original, studio quality music. There are countless of virtual instrument applications and instrument instruction software titles available, and many of them are meant for a specific purpose, or at least meant to be used in a specific way. To allow for at least a basic understanding of what a virtual instrument is, imagine a program that you can install and run on your personal computer or laptop that will allow you to play the sounds that are made by a specific instrument. These virtual instruments can be captured using your audio interface allowing you to record the things you play using the virtual instrument.
Most Popular Instrument Instruction Software
Spectrasonics
Being one of the first instrument products to use the new S.A.G.E. (Spectrasonics Advanced Groove Engine), Stylus RMX gives you perfectly timed grooves, even when performed live. Developed from scratch to allow for new degrees of control over your groove and performance, Stylus RMX has a multi-page interface, which may take some getting used to. Once you get used to the multi page interface, Stylus RMX is pretty easy to use. It can definitely be a godsend when you learn how to use it for live performances.
Advanced Groove Engine gives you superior performance with all of your grooves
Timed Groove and Live Performance tools make live performances a breeze
New user interface makes it easy to find what you are looking for
– Anthony Dawson
Best Overall Instrument Instruction Software
Native Instruments
Native Instruments Komplete 9 gives you over 30 instruments and audio effects, as well as over 10,000 sounds. With over 100 GB of samples from Kontakt 5, Reaktor, Massive and more, Komplete 9 even provides Guitar Rig 5 Pro, though you will need the Rig Kontrol hardware. It is pretty straight forward to use, and definitely makes it fun to use virtual instruments. The sound quality is superb as well.
Perfect for producing music, and in live performances
Super user-friendly user interface allows you to get work done
Large library of presets let you focus on what's important
Each instrument can be used by itself making Komplete 9 great for performing live
– Anthony Dawson
Best Budget Instrument Instruction Software
Native Instruments
With its reputation as the world's smallest USB audio interface, this USB sound card provides enough power to provide you just what you need in an audio interface. It has two ultra high gain stereo outputs and a super compact size that doesn't add mess to your setup. It also has a super intelligent beat synchronization function allowing you to focus on which samples you want to use, instead of whether or not they are timed right. Known for packing such a powerful interface into such a small USB package, Native Instruments created a godsend with Traktor Audio 2.
The world's smallest USB audio interface perfect for DJs and live performances
Uses Cirrus Logic 24 bit / 96 kHz converters to give you superior quality audio that will sound like it came from the studio
Low latency drivers provide super tight response rates so that your input matches your output
– Anthony Dawson