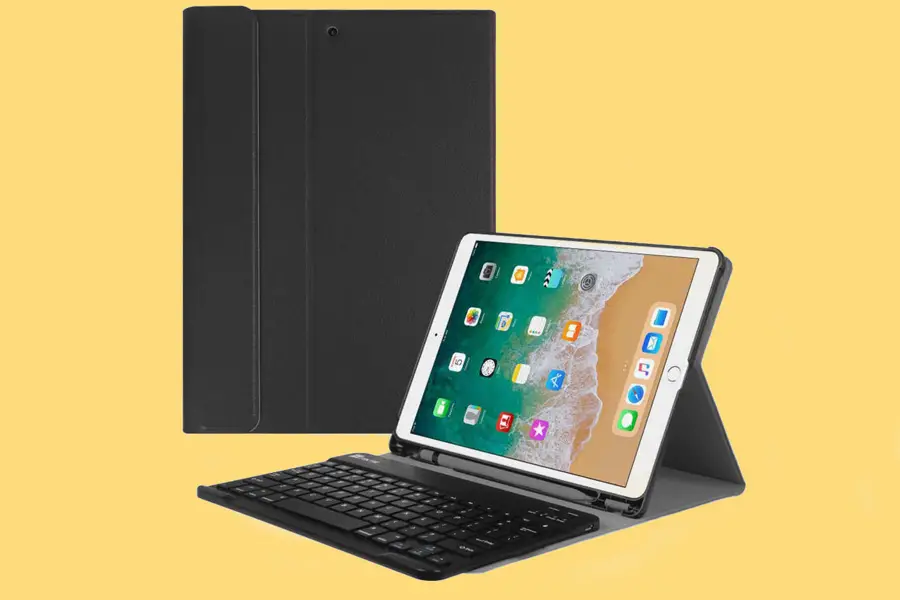 iPad Case Reviews
Tablets have definitely become a trend and almost a necessity. The ease of using a tablet provides even the busiest professionals the choice of not bringing bulky laptops during travels and business meetings. While mobility is definitely a plus for this gadget, it can also be a cause for risks. That's why it's important that tablet owners invest in a reliable and high-quality tablet case. Gadgets such as these do not come cheap and the last thing you'd want is to damage them just because of an accidental drop or bump. It is important to protect them by using cases and screen protectors that are specially designed for tablets. Sturdy cases can provide your gadget ample protection from drops and accidental damage, and there are lots of tablet case designs and brands to choose from.
Most Popular iPad Case
OtterBox
Based in Fort Collins, Colorado, OtterBox is a brand known for its protective accessories for gadgets. As its name implies, the husband-and-wife founders of OtterBox got inspiration from the otter's fur thus creating protective, water-proof accessories for gadgets.
The Denver series of iPad cases and protectors targets gadget owners that have an active lifestyle and are almost always on-the-go. The OtterBox Defender case has a three-layer design that claims to withstand drops, bumps, and accidents. The creative geniuses behind this brand claim that they have thought of all possible "worst-case scenarios" in designing this particular model. Port covers guards the device from dust and debris.It also has a built-in screen protector to protect the glass display from smudges and scratches. For extra protection, it also has a shield stand that doubles as a standee for typing or better viewing.
Over-all design provides solid protection
Cover snaps more securely
Built-in screen protector has a pixelation effect
Plastic corners of the lid provide a firmer lock
Interior foam for cushioning
– Anthony Dawson
Best Overall iPad Case
Belkin
Founded in 1983, Belkin is a Los Angeles company manufacturing consumer electronics and accessories. The Belkin QODE features a wireless keyboard and case in one. Made of aluminum alloy, the Belkin QODE provides durability while still maintaining a slim and lightweight profile. The 6.4 millimeter-keyboard only weighs 17 ounces. Its TruType keys are generously spaced to help minimize typing errors. Like the normal desktop keyboard, it also has short-cut keys for easier control.
Belkin's precision-hold magnets secure the iPad very well. It also has an AutoWake magnet that automatically turns on the iPad when the cover is opened and turns it off when cover is closed.Battery life of the Belkin QODE is pegged at 160 hours. Charging is made more convenient with its USB-to-micro-USB cable. This particular model also comes with SoundFlow Design that enhances audio by directing sounds in front of the iPad user. This Belkin case is compatible with iPad 2, and iPad (3rd and 4th generation).
Wireless keyboard folds flat
3 viewing angles with magnets for more reliable stability
Professional-looking, lightweight keyboard
Comfortable spacing of keys
Syncs with Bluetooth easily
– Anthony Dawson
Best Budget iPad Case
SUPCASE
SUPCASE is one of the most popular brands for iPad cases. The Beetle Defense Series for iPad Air is compatible with the iPad 5th generation. Its dual layer case is made from a combination of polycarbonate hard shells. While the cover provides ample protection, it also boasts of a flexible design for accidental drops, bumps and shocks.
The Beetle Defense Series also has a Snap-On cover design so you can easily connect it to your iPad Air. It has a built-in screen protector that guards the glass display from scratches and smudges. The innovative design of its protector also does not hamper the natural sensitivity of the iPad's display.
This particular SUPCASE model also has port covers to prevent dust and debris from getting inside your gadget. It is also available in sporty, multi-colored designs.
More affordable price range
Cover has heavy-duty design
Fits like a glove
Easily accessible ports even with the flap protectors
Precise mic and camera cutouts
– Anthony Dawson