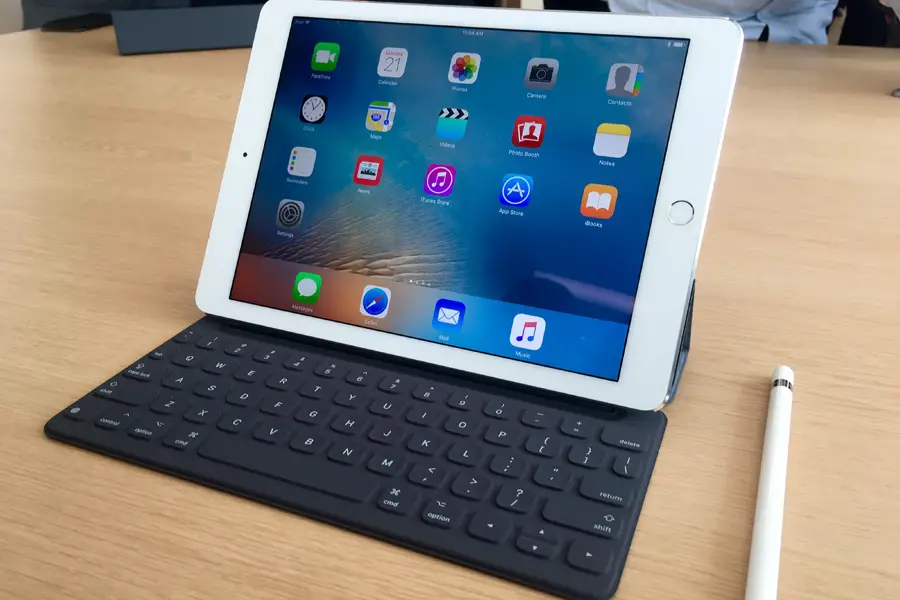 iPad Keyboard Reviews
In this day and age, technology provides us access to information with just one click. Communication is made easier by the Internet and wifi technology. Most people own laptops, tablets and smart phones. These gadgets are no longer luxuries. This is the Information Age, and this is the era of social media. Consumers are not only willing to invest in top-of-the-line gadgets; they also spend a lot of money investing in accessories that could help their gadgets perform better. Is it worth it to invest so much money in gadgets and accessories? It really depends on what you want to invest in. While there are accessories which prove to be stylish but useless, there are others which will significantly improve the performance of your gadget. Have a look at these three iPad tablet keyboards, and decide if they are indeed worth your money.
Most Popular iPad Keyboard
OMOTON
OMOTON is a company that manufactures accessories for gadgets and other tech gear. Their product line includes keyboards, hubs and chargers. They specialize in battery-creation, and one of their products, the OMOTON Astro external battery, was voted number one by thousands of online reviews.
The OMOTON Ultra-slim Keyboard is top-of-the-line. It is designed to be portable, and it easily stows away in backpacks or messenger bags. It is surprisingly lightweight even if it is made of very solid material. The keyboard feels solid and stable, with no rattling noises. The QWERTY design allows for easy usage and convenient typing. The Bluetooth technology provides convenient and clutter-free connections. The OMOTON Ultra-slim Keyboard is compatible with the iPad and all other laptops, PCs and gadgets with a Bluetooth technology.
Compared to other similar gadgets, the OMOTON Ultra-slim technology is more cost-effective. Package includes OMOTON Ultra-slim Bluetooth Keyboard and a User Manual.
Ultra-slim and lightweight – ideal for travel
Solid and stable keyboard design
Compatible with all Bluetooth-enabled tablets, laptops and PCs
QWERTY layout for easy and convenient use
iPad and most laptops
– Anthony Dawson
Best Overall iPad Keyboard
Belkin
The Belkin QODE Ultimate Wireless Keyboard boasts of using aircraft-grade aluminum alloy that is lighter and thinner than most tablets. This makes it easier for users to just slip their iPads in and out of their bags. The very slim profile of this product makes it lightweight, and thus also portable. In spite of this convenience, Belkin still guarantees that the case can provide high quality protection for tablets.
The Belkin QODE Ultimate Wireless Keyboard offers responsive and accurate typing because they keys are well-spaced. The design and keyboard layout tries to offer the convenience and movement of a real laptop, making web-browsing and typing easier than using a usual tablet's touch screen. The case supports multiple viewing angles to help users choose the most comfortable position according to their needs.
The Belkin QODE Ultimate Wireless Keyboard package comes with a keyboard case, a USB-to-micro-USB charging cable and a quick installation guide.
Made of light and thin aluminum-grade alloy for high quality protection
Offers responsive and highly-accurate typing
Elegant design and smooth finish
No visible power switch and Bluetooth pairing switch as everything is handled automatically
Quick install
– Anthony Dawson
Best Budget iPad Keyboard
Logitech
Logitech is a known provider of personal computer, PC accessories and tablet accessories. Logitech was traditionally known for producing the mass-marketed computer mouse. Nowadays, they are offering a vast variety of computer peripherals like keyboards, microphones and webcams. They are known to develop, produce and market high quality products.
Logitech's sleek and ultra thin keyboard case is just as stylish as the iPad itself. It is portable and smartly-designed. It is compatible with iPad 2 and the third-generation iPad via magnets. Although it's obviously far from a true full-sized keyboard, it is easily portable and highly functional. It is also easy and comfortable to use because it maximizes space limitations to enable users to type more quickly.
This keyboard is designed for functionality, and it easily allows for comfortable, fluid and quiet typing.
This portable keyboard allows its user to travel in style and comfort. Users can enjoy silent and responsive typing anywhere they go.
A smart design allows for functionality and comfort
Ultra thin and very stylish
Easily attaches to iPad 2 and the iPad third generation
Instantly wakes or sleeps your iPad as you open or close the cover
Versatile and flexible design functions
– Anthony Dawson