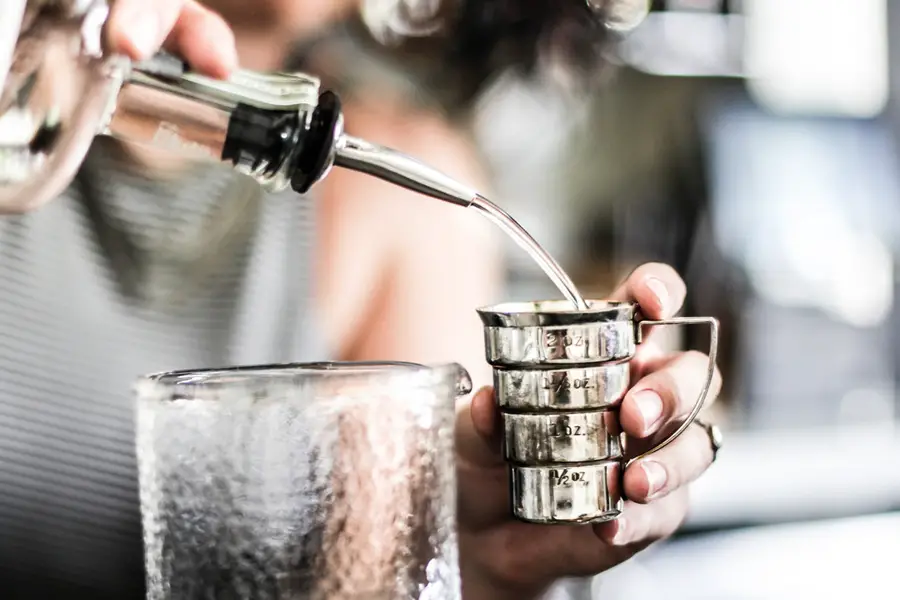 Jigger Reviews
If you're familiar at all with bartender jargon, you know what a jigger is, but if not, a jigger is a tool used for measuring spirits to pour into an alcoholic beverage. There are 1.5 ounces in a jigger. Some jiggers are smaller and only measure 1 ounce and this is called a pony shot. It enables you to make a drink that is less strong for whoever would want a mixed drink but may not want the full strength version. Jiggers are typically made of glass or metal and they can come in various sizes, measuring from .5 an ounce all the way up to 2 ounces, usually. They are used by bartenders all the time to ensure the perfectly mixed drink and can be used equally well at home for the same purpose. Whether you're a professional bartender, a brand new bartender just starting out or just someone who likes to make drinks at home, you will love these jiggers that are listed here. All are functional and well designed and help you make great tasting drinks that your family and friends will rave about.
Most Popular Jigger
Dozenegg Double Cocktail Jigger, set of 3
You don't have to be a professional bartender to use these double cocktail jiggers, but they will come in handy just the same. Precision is the key in making good tasting drinks and professionals use jiggers all the time to make sure their drinks are consistent. This set of 3 cocktail jiggers is perfect for home or bar use. All three are made from stainless steel and are long lasting and durable. You'll have these jiggers for years! Comes with three sizes; small, medium and large for mild, regular and strong drinks. Included in the three sizes are measurements starting at ½ an ounce, ¾ ounce, 1 ounce, 1.5 ounce and 2 ounce. Functional, easy to clean and a great price too.
Stainless steel construction
Long lasting
Three sizes for all kinds of drinks
Measurements from .5 ounce to 2 ounces.
Easy to use and read
– Anthony Dawson
Best Overall Jigger
OXO SteeL Angled Measuring Jigger
Another winner from OXO, this angled measuring jigger not only adds convenience to drink making, it adds style too. The unique, patented design allows you to see the measurements from the top, making drink making much simpler and faster. Holds approximately 2- 2 ½ ounces and can also be used to measure other liquids for cooking and baking. Solid, long lasting stainless steel construction. Clean up is a breeze with this dishwasher safe jigger. The perfect addition to your home bar or give as a gift to someone you know who enjoys making mixed drinks.
Unique angled surface allows easy reading of measurements
Stainless steel construction
Holds about 2 to 2 ½ ounces of liquid
Dishwasher safe
Has standard and metric markings
– Anthony Dawson
Best Budget Jigger
OXO 3105000 Steel Double Jigger
One of the best sellers in the market for jiggers, the OXO Steel Double Jigger is two sided for convenience. One size measures 1.5 ounces that are broken down into ¾ and 1/3 ounce amounts and the other side measures ¼, ½ and 1 ounce amounts. All you need for measuring the right amount of spirits for your drinks are in this two sided tool. A non-slip, soft covering wraps around the center adding style to the easy grip function. It's the perfect addition to your home bar and looks great too. Clean up is easy with this OXO jigger; just put it in the dishwasher and you're set. Steel construction makes for a durable, long lasting bar tool that you'll have for years.
Two sided for measuring convenience
Steel construction is long lasting and durable
Soft, non-slip grip wraps around the middle
Has multiple measurement amounts
Best seller
– Anthony Dawson