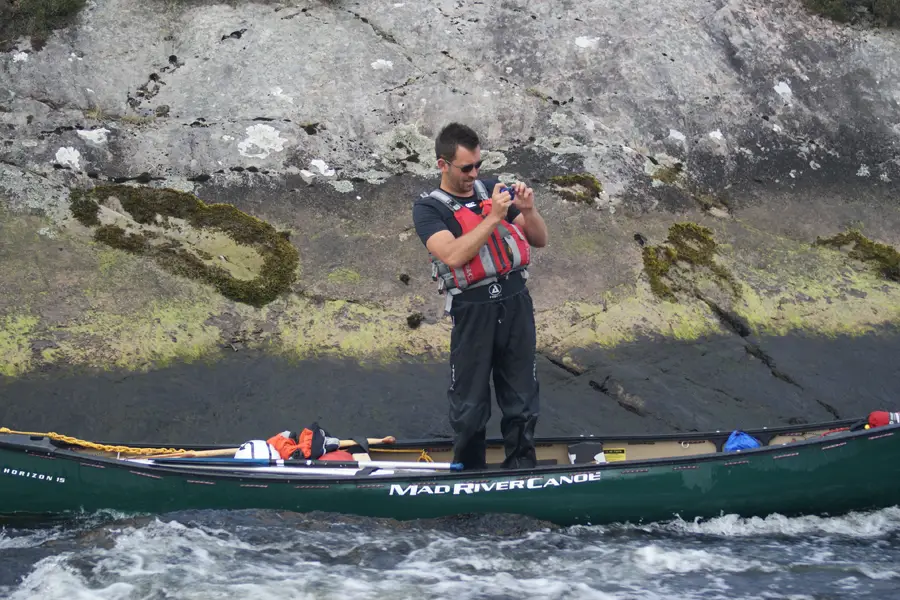 Kayak Pant Reviews
Even though it might seem like a nice, warm spring day for kayaking, the truth is that when the water drops below 70 degrees, it's time to dress for the cold. The water is what significantly drops body temperature, even when the air feels warm. Because your legs are constantly below the water's surface while kayaking, you need to take extra care to find the right pants to keep your legs dry and insulated at all times. Of course, there's always the question about whether to choose dry suits or wetsuits. Many kayakers prefer drysuits because they're more lightweight, and of course, they keep you dry. The function of a wetsuit is to allow moisture in, so that your body can heat that water and trap this warm water against the skin. However, unless you're submerged in the water all day, sitting in that dampness can be very uncomfortable. Dry, lightweight pants are the best option for a day of serene paddling. Look for designs that are high-waisted, and have adjustable ankles. It's also handy to have pockets along the thighs.
Most Popular Kayak Pant
NRS Men's Endurance Splash
These kayaking pants from NRS Men's Endurance Splash are ideal for conditions that are not too hot, and not too cold. The pants are incredibly breathable and allow you to stay cool and dry all day long. They also provide 5mm insulation that feels feather light and stretches with ease. NRS makes the best pants when it comes to freeing up your movement. If you're going on a kayak trip for the day that doesn't just involve paddling, but also walking, lounging, and other activities that require motion, you will be comfortable doing a whole host of things while wearing these pants. They are also quite roomy, so when the temperatures are much colder, it's easy to add another layer underneath. The Thermal Plush inner lining provides a comfortable layer of insulation without the feeling of being overheated. Lastly, the DWR coating is what makes the water roll right off the pants without sitting on top. They dry quickly, and last for years.
Tough Neoprene
The high-cut waist keeps pants from riding down
Thermal Plush insulation
Quick drying, and repels moisture
DWR coating for exceptional waterproof performance
– Anthony Dawson
Best Overall Kayak Pant
Stohlquist Waterware
These great paddling pants from Stohlquist are perfect if you're looking for a lightweight, roomy pant that functions as a dry-shell. They are designed in the parachute style, and that makes it very easy to layer underneath if it's a bit more chilly outside. The easy entry closures are made from tough TTL Eclipse material that is entirely breathable and waterproof. They are also seam-taped, so you're guaranteed to stay extra dry. There is no interior moisture buildup with these pants, and that means that you don't get that cold, clammy feel by the end of the day. The double-throw waist closer is another effective barrier against moisture, and the roomy fit makes it comfortable for standing, sitting and kneeling throughout the day. The special points at the knees and seat are double reinforced with 500 denier cordura. There's also extra padding at the knees and shins for when you're kneeling. The cuffs are made of tough neoprene, and fully adjustable and gusseted.
Tough neoprene
TTL Eclipse technology provides superior waterproof protection and breathability
Zippered mesh thigh pocket
Easy-in and out feature
– Anthony Dawson
Best Budget Kayak Pant
Kokatat Youth Hydrus Squirt
Kokotat is the leader in kayaking apparel, and these Tropos Deluxe Pants are designed for a classic fit, with tremendous waterproof power and breathability. The 2-ply nylon fabric is what seals the moisture out, and the Urethane coating is what makes the water slide off the surface of the pants with ease. With the combination of these two features, it is still possible for moisture vapor to make its way out of the pants, while no moisture can make its way in. The anatomical design of these pants is perfectly articulated for sitting in the kayak as well as feeling comfortable all day long. There's a convenient bellows pocket on the right thigh to store little trip essentials. These pants are pretty classic, and have the superior quality that everyone comes to expect from Kokatat. They're backed by a 100% guarantee, and are sure to last you for years of pleasurable kayaking.
Urethane coating provides waterproof and breathable comfort
Bungee cord waist
Innovative articulated anatomical design
Backed by 100% guarantee
Factory taped seams keep moisture out all day long
– Anthony Dawson
Kayak Pants Buying Guide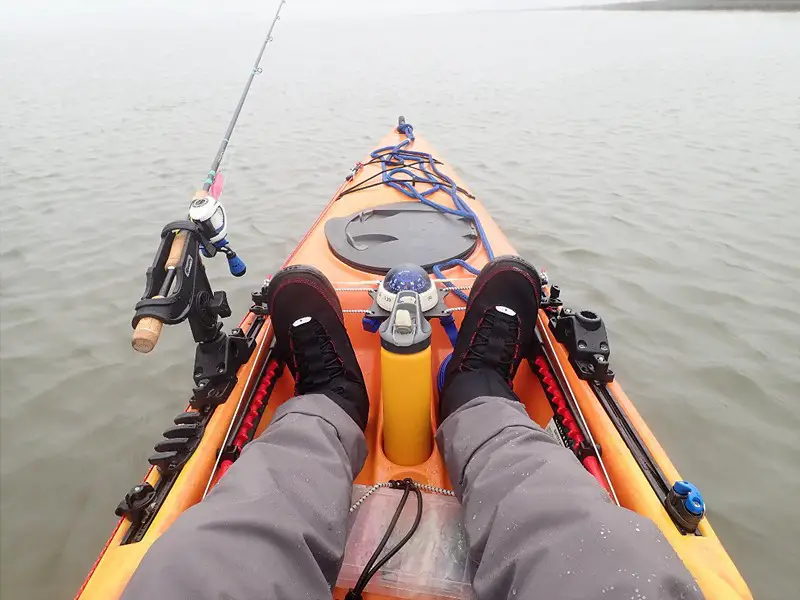 Whenever you are kayaking, you will be exposing your body to various outside elements. On a hot day, you will have to contend with the sun, and must therefore avoid sunburn. On a windy day, you could get windburn as you glide down the river on your kayak. On cold days, you need to keep yourself warm.
Because of the many situations you might find yourself in, be sure to pay close attention to the types of clothes that you wear. The idea is to remain comfortable even as you guard against the cold, the sun, and the wind.
Kayak pants are an essential component of being able to enjoy your paddle, and you must pay close attention to the type you buy. We will look at some of the considerations you need to have when shopping for one.
Factors to Consider When Buying Kayak Pants
Take note of the following when shopping for your kayak pants.
Style
You have the option of choosing pants only or a bottom-top combination. You have various options to consider. These include:
Wetsuit Shorts that you can buy as pre-bent or straight cut. The pre-bent or 'seated' wetsuits are lower at the front and higher at the back, thereby allowing you to sit comfortably. It makes it easier for you to paddle without any constriction. They are also comfortable in cold water because the 'wetsuit effect' will offer you a degree of warmth. It traps a thin layer of water around your body, which has the effect of keeping you warm.
Wetsuit Trousers are the big brother version of wetsuit shorts. They are excellent for cold water conditions because of the wetsuit effect.
Drysuits kind look like what an astronaut would wear. The main advantage they have is that; even if you totally immerse in water, you will remain dry. They typically have latex rubber seals around the wrist and neck, which kind of seal you in. You will also need a pair of watertight socks to cover your feet.
Full-length Suits are warm, but very restrictive, especially around the arms, and can make paddling difficult. They are typically made of rubber, and are excellent for choppy water conditions, or where waves hit you repeatedly.
Farmer John Wetsuits resemble the dungarees that many farmers like. You get the benefit of a full wetsuit but have more freedom with arm movements.
Comfort
Think about your comfort when shopping for your kayak pants. You want a material that is comfortable and will offer you flexibility. You also want a material that will not soak up too much water in case you capsize. Imagine struggling to get back into your kayak, and you are unable to because the wet pants are dragging you down.
For additional comfort, buy kayak pants that have reinforced knees and bums. This will make it more comfortable for you during the bumpy ride and will help protect those areas. Also, ensure that you get those that have cuffs and waist seals to keep you dry.
Weather Conditions
When you are buying kayak pants, pay attention to the weather conditions. See what the weather will look like so that you can decide on which type of pants to wear. If you are out in cold and rainy weather, you may want to forgo the shorts and instead use a full-length wetsuit. Even if you opt to wear kayak pants, ensure you get a pair that offers you enough insulation to stay warm. Kayak shorts, on the other hand, will work well for sunny weather.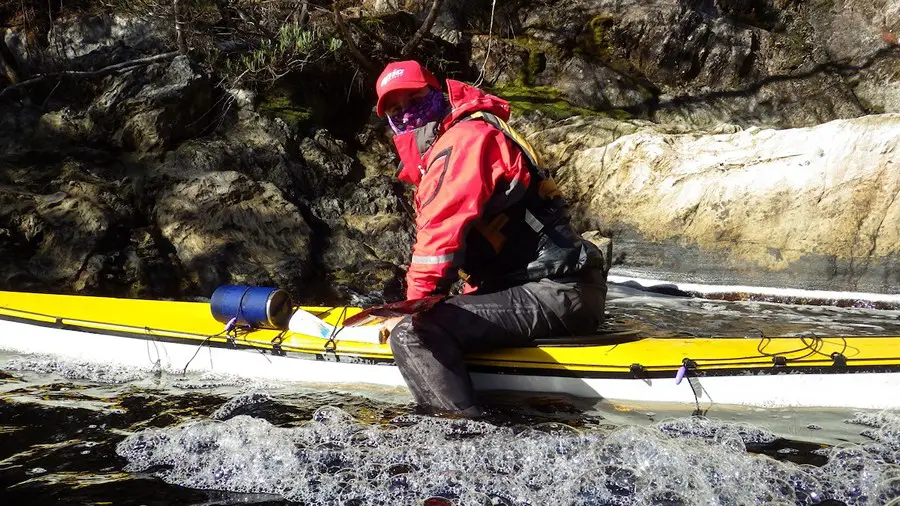 Type of Kayaking
The type of paddling you engage in will determine what kind of clothing you should wear. For example, if you are planning on taking part in whitewater kayaking, you will need a lot of flexibility so that you can maneuver comfortably. Because of this you should avoid putting on anything that will restrict your movements. You also need to wear something that is breathable and can absorb moisture quickly, because you will sweat quite a bit. Some kayak pants combine the benefits of wicking fabric and dry suits. It makes them suitable for use in both warm and cold weather.
Fabric
The type of material the pants are made of is essential. Synthetic fabrics such as polypropylene, neoprene and fleece will keep you warm in cold water temperatures. Wool is also a good material but take note that it will get heavier when wet. Avoid cotton if you will be in frigid water because when it gets wet, it will draw heat from your body.
Final Thoughts
The main thing you need to consider when buying kayak pants is comfort and protection in a cold-water situation. Use our article above for some critical pointers when shopping.