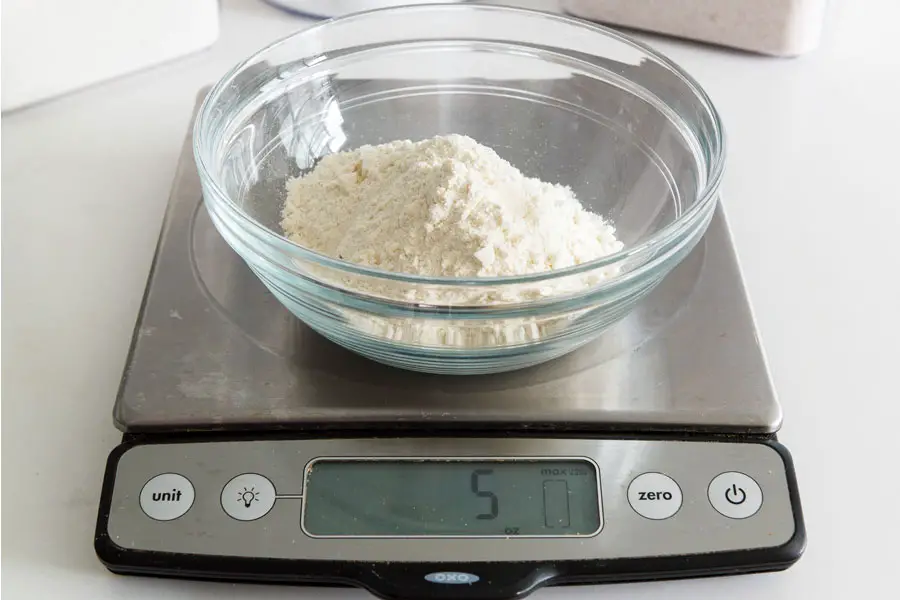 Kitchen Scale Reviews
The idea of weighing up one's options has never been more applicable than in the case of selecting a kitchen scale. Double ententes aside, the availability of so many options can be daunting. Save yourself the trouble of going through endless product listings and reviews by simply having a look through our favorite picks.
Most Popular Kitchen Scale
EatSmart
Whatever your needs are, the EatSmart Precision Pro-Multifunction Digital Kitchen Scale can fulfil them. True to its name, this is a versatile device with a myriad of functions.
Measurements are taken in increments of one gram (0,05 ounces). For ease of use, measurements can be set to ounces, pounds, grams, or kilograms. Ultimate precision can be attained through the use of the tare feature which eliminates the weight of the plate holding the food, ensuring completely accurate measurements.
This scale is useful not only for cooking but also for dieting. Portion and calorie control is made easy by the precise measurements delivered by the scale as well as a special guide included free with it. This guide provides calorie counts for set measurements of various foods which can then easily be multiplied by the reading on the scale.
For the foodie with a sense of style, this scale can also be ordered in a range of colours. You can choose from white, red, silver, black chrome and white chrome.
Precise readings
Tare feature
Easy to read and operate
Compact size
Affordable
– Anthony Dawson
Best Overall Kitchen Scale
OXO
For the user that wants all for the functionality with none of the fuss, the OXO Good Grips Stainless Steel Food Scale is a great option. Its simple interface and easy operation makes each experience with the product a stress-free and pleasant one.
The combination of the pull-out display and thin profile of the scale make it ideal for those who don't like to clutter up their counters as it can be easily stowed away, taking up minimal space in the kitchen. The display has the option of backlighting, should the situation necessitate it, and also shows the status of the battery power of the device so you'll never be caught off-guard by a flat battery in your scale again.
Looks sleek
Easy to read
Accurate
Convenience of pull-out display
Slim structure
– Anthony Dawson
Best Budget Kitchen Scale
Finesseur
Strong, fast, accurate and user-friendly – these are the qualities key to the Finesseur Kitchen Scale. Its sturdy physical structure is built to last, while its sleek design and simple interface makes it a pleasure to work with. The tempered glass surface is easy to clean and provides ample support for the food or produce being measured. Meanwhile, the backlit LCD display shows measurements clearly. These measurements can be taken in a variety of units: pounds, ounces, grams, fluid ounces, millilitres.
Best of all, this kitchen scale comes with a comprehensive year-long guarantee – so, should you be unhappy with its performance in any way, you can easily obtain a replacement or even a full refund.
Sleek and modern look
Simple design
Extreme precision
Can measure both weight and volume
Ease of use
– Anthony Dawson
Kitchen Scale Buying Guide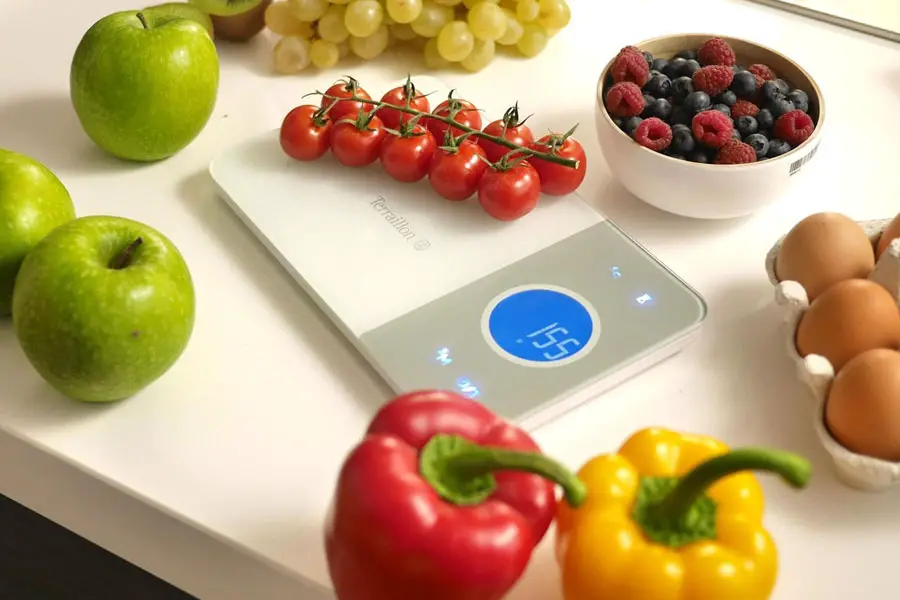 Food is essential for everyday life; thus, people are obliged to prepare food, even once in their lifetime. While some people prefer eating at diners and restaurants, there are still a lot who likes to enjoy the cooking process making it their personal hobby. In cooking, there is a wide variety of equipment used. Each piece has a specific function, but sometimes people look for alternatives in order to save money. Kitchen knives, for example, come with different shapes and tips, but people opt to choose the types of knives that can do most tasks.
The measurement of ingredients is very important in food preparation, particularly in baking. One mistake with the measurement and it is impossible to achieve the supposed finished product. This is why most chefs' make sure that they have a kitchen scale available any time it will be needed.
A kitchen scale is basically a measuring device that helps in managing ingredients and serving sizes. It is available in either digital or analog versions.
Digital vs. Analog Kitchen Scale
The digital kitchen scale is battery-operated, while the analog is not.
The digital kitchen scale has a small screen wherein the measurement results will be flashed by using digits, while the analog has the traditional dial-and-needle.
Digital kitchen scale is more compact than the analog, probably because they are of the latest models available in the market today.
The User's Point of View
Kitchen scale user's have different point of views in regards to the differences of the digital and analog kitchen scale. Some prefer using the analog because it will never run out of battery. However, the most common problem with analog kitchen scales is that the dial-and-needle becomes loose over the years. On the other hand, digital kitchen scale is preferred by others because of its compact style. But there are some digital scale users who complain about inaccurate results, which is definitely not acceptable in terms of cooking.
Choosing the Best Kitchen Scale
Decide which of the two types of kitchen scale should be bought.
Choose the kitchen scale that comes with a longer warranty. This is very important, especially if the item is expensive.
Look for a conversion button. This is a very convenient kitchen scale feature, especially if the user is frequently changes the measurement.
Purchase the one that has a higher capacity. Regardless if it will be used for measuring small amounts, it is always better to have some allowance.
For digital kitchen scales, choose the one that displays large numbers. Illuminated displays may also come in handy for those who have vision problems.
Choose the one that can be cleaned easily. It should have a wipe clean finish and a sturdy construction.
Avoid the ones that have seamed buttons. Flour and other fine ingredients are likely to clog this area, which will result to the scale malfunction over time.
Scales with removable platform can be cleaned easily. This is necessary for maintaining the good condition of the scale.
For digital scales, consider the battery type. AA, AAA, and the coin shaped batteries commonly used in watches are the usual types of batteries used in a digital scale. The AA batteries are cheap, but it will not last that long. On the other hand, AAA batteries can last longer, but they are a bit rare to find. It is all about the user's preference.
Choose the scale with an auto-off feature. This will help in preserving battery life. There are times that kitchen scales are left unattended to the point that the user will forget to turn it off manually.
Lastly, choose the one that goes well with your kitchens interior design. A lot of kitchen scale designs are available nowadays.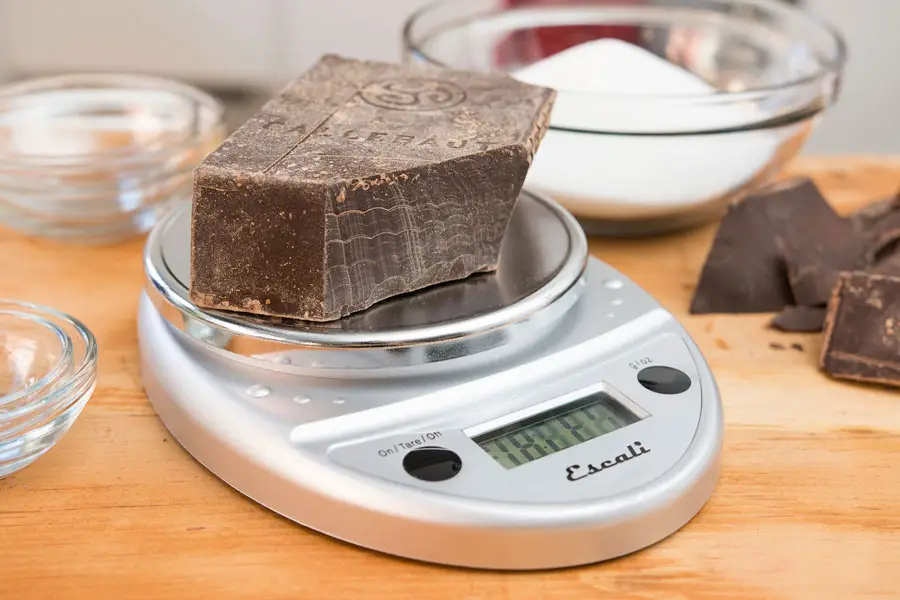 Places to Buy Kitchen Scales
Department stores offer a wide variety of kitchen scale brands. Some of them are expensive only because it is manufactured by a company that has an established brand name. Since kitchen scales work just the same, do not be overwhelmed with the brands. The good thing about purchasing kitchen scales in department stores is that everyone is encouraged to try it out. This is where the buyer will know if the measurement is accurate or not.
Specialty stores sell kitchen scales, only at a more expensive cost. Specialty stores are considered as resellers wherein they put a mark-up with the prices of the products that they offer. The best thing in purchasing kitchen scales in specialty stores is that the confusion could be eliminated, especially these days when hundreds of brands are having a tight competition.
Most everything, including kitchen scales is now available in online shops. Online shopping is very convenient for shoppers because they can purchase the items they need in just a few clicks. Kitchen scales should be tested upon the purchase. And since testing is not possible with online shopping, checking the feedback section (if there's any) is necessary before deciding to transact with a certain online shop. While some say it is risky, online stores assure their customers of a quality service by making fair terms and agreements.
Falling for the Marketing Hype
Just like in any products, sales people will never point out the disadvantages of what they sell. This is why consumers are encouraged to make a research before jumping at conclusions. Sales people will do their job of building up their products, to the point that they are becoming bias. Though they could not be blamed, a responsible buyer will never fall for the marketing hype.
Consumers should also be aware of buy-one-take-one promos or products with heavy rebates. Make a habit of asking questions such as "Why is this product on sale?" "What are the difference between the regular-priced items and the discounted one?" and the like. This is not only a way to be enlightened, but also to test the reliability of salesmen and the brand they represent.
In buying kitchen scales, everyone should focus on the function of the item, not just with the brand. How it will be able to help the buyer is what matters the most.