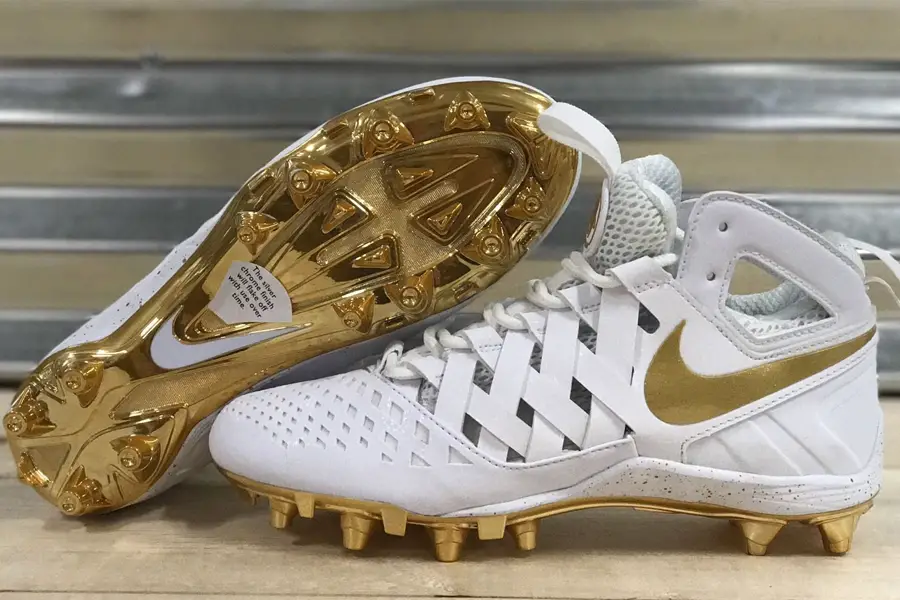 Lacrosse Cleat Reviews
Proper footwear is important in everyday life simply because comfort and style are important. Sports are similar, but more focus is on the performance of the footwear. Without a great pair of running shoes a marathon runner wouldn't do very well. Without a great pair cleats superstar athletes wouldn't be able to maneuver the way they need to for maximum performance. Lacrosse is a game where equipment is king, and footwear is essential from the ground up a great pair of cleats will vastly improve your grip. Cleats have helped athletes keep their footing on grass and turf surfaces for many years, giving them the grip they need to move effectively on different surfaces. A great pair of cleats will give you the footing you need to make strong lateral cuts and maneuver around the field like a superstar. From pee-wee league to the professionals, excellent athletes form from the ground up, and those cleats are on the ground.
Most Popular Lacrosse Cleat
NIKE
Nike is one of the world's largest providers of high performance athletic shoes. Their constant evolution and amazing design and marketing make them a top choice for professionals around the world. The Huarache 4 lacrosse cleats are designed to keep up with the fastest and most aggressive athletes in the world. These cleats use a lightweight leather upper for comfort and durability. Flywire tie down straps make sure that the huarache is secured to your foot for high performance.
3/4 length midsole made of phylon gives midfoot support and padding. TUP outsole and sidewall cleats offer superior grip and edge movements. Overall weight is 11.6 ounces, and the Huarache is fully customizable in color including a 2 tone color shift design.
Professional tested and approved
lightweight design and maximum grip offer you unmatched performance
Durable wall material built to last
Great foot protection without sacrifice of performance
Flywire tie downs keep these cleats secure on your feet
– Anthony Dawson
Best Overall Lacrosse Cleat
Under Armour
Under Armour has changed the way sports equipment is made since their arrival on the market. Performance unmatched by others Under Armour has had massive success, rocketing to the top of the line for sports equipment. UA's highlight lacrosse cleats are designed to give players the grip they need to make the sharp cuts on the field. Form-fitting construction offers the wearer maximum ankle support while boosting speed and stability. CoreSpeed chassis uses the foot's natural motion to improve acceleration and mobility on the field.
4-D foam footbed contours and molds to your foot for a locked-in comfortable fit custom to each user. 3-D MPZ molded tongue offers you superior protection for the top of your foot without slowing you down. At 10.3 ounces these UA highlight cleats help you explode into your cuts and accelerate past the competition.
Patented Under Armour Corespeed chassis gives the user a supercharged feel using the foots natural motion
Superior ankle protection with UA's CompFit design
Great grip helps acceleration and sharp cuts without slipping
3D foam tongue offers maximum protection for the top of your foot
Lightweight and durable
– Anthony Dawson
Best Budget Lacrosse Cleat
Warrior
Warrior asked what was important when it comes to being effective at the game of lacrosse. The first idea that they come up with was the ability to run and cut fast. The Burn 7.0 was designed to do exactly that, help you run faster while making sharper cuts without slipping. It all starts with the 14 TPU pegs that give you turf shredding traction. A lightweight TPU outsole is used to keep the flexibility and natural shape of the foot for maximum acceleration. The ExploWeave patented upper paired with the Exo-skeletal support cage promise a snug fit that will keep your feet locked in for higher performance.
A compression tongue helps top of the foot support and completes the full foot protection offered by the Burn 7.0. Warrior designed these cleats for the players who wanted to concentrate on their game, not if their footwear was going to perform as expected. These cleats offer superior foot protection without sacrifice to comfort.
Designed for superior foot protection
Experience amazing traction with 14 TPU pegs that keep you grounded
TPU outsole offers the durability and comfort
Improve speed on the field with sharper cuts and faster acceleration
Durable support cage keeps true to form
– Anthony Dawson
Lacrosse Cleat Buying Guide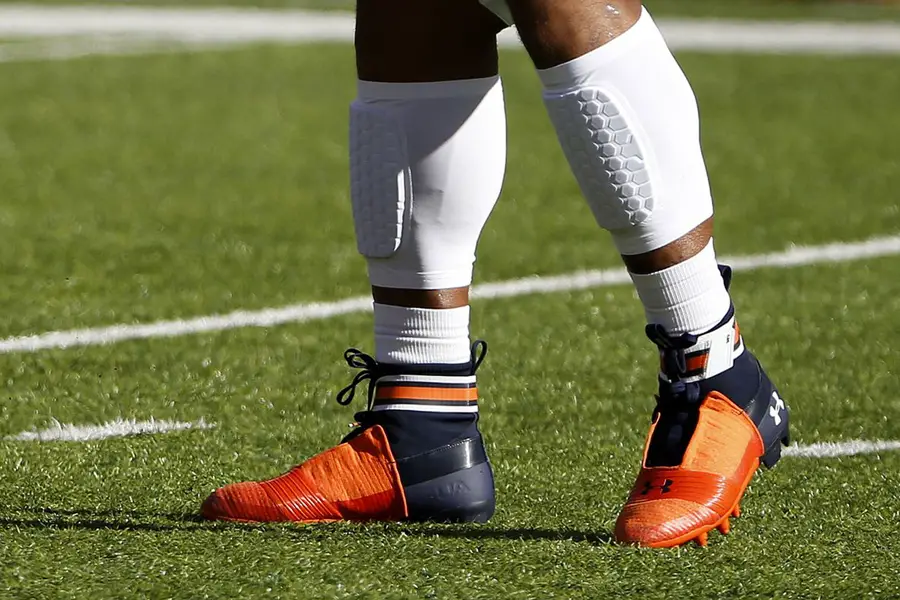 Lacrosse players depend upon each individual piece of equipment to enhance their playing ability when out on the field. More experienced players know the value of having the right equipment, and cleats are no exception to this rule. Cleats are considered to be one of the most vital pieces of equipment in Lacrosse because they can affect a player agility and maneuverability when on the playing field. With so many different brands, types, and styles available on the market, finding the most suitable pair of cleats can seem a bit on the overwhelming side. This is only true for those who do not know what precisely they should be looking for. This guide is prepared to assist you by pointing out the things that you must look for in order to find the Lacrosse cleats that will serve you best.
Determine Your Foot Type
The first step in finding the best cleats for Lacrosse for you is to determine your foot type. Different models of cleats are designed for different foot shapes and sizes. This is determined by the width of your feet, the height of your arches, and the length of your feet. Finding the right fit is vital not only for your comfort, but also for the performance of the cleats when you are in action on the field. There should be a minimum of a half of an inch of space in between your longest toe and the top of your lacrosse shoes.
The Importance of Fit
Lacrosse cleats that are too tight can cause blisters and extreme discomfort when in play. Those which are too loose are sloppy and can also impair performance by causing a lack of control over the feet and ankles when running. A snug fit is recommended, but not too snug.
If you have weak ankles, then emphasis upon ankle support is required and the high top variety may be the best option for you. Not all players like the feel of high tops and prefer a low top version instead. This is a matter of personal preference and what works best for you.
The Function of the Cleats
Lacrosse cleats are designed to give you additional traction when playing on grassy or muddy fields. The usual design consists of four studs that are located in the heel area.
Cleats made of lightweight yet high quality materials are recommended as this heightens the performance when out on the playing field. Heavier cleats can impede the ability of the player to make all of the performance maneuvers efficiently. Some come with an additional six to eight studs placed in the area of the forefoot. They come in a range of spike lengths that are designed for artificial and natural fields where the traction variables determine the recommended length of spike and the amount of additional traction needed.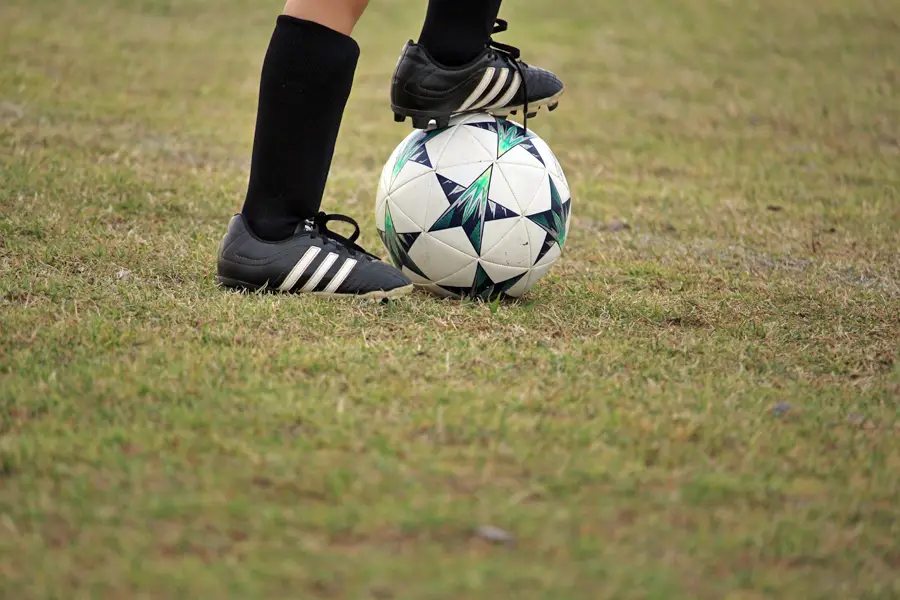 Another feature to consider when choosing your cleats is a stiff midsole which is recommended to help absorb the maximum amount of impact in order to provide a higher level of protection of the foot from injury, fatigue and soreness when in play.
Materials
The majority of Lacrosse cleats are made of either synthetic or leather materials. Synthetics are the most popular because they offer the highest level of flexibility and traction when moving on the field. They also provide superior protection because of the reinforced support areas in the forefoot, mid foot and ankles. The newer synthetic cleats also generally feature better traction on grass and in mud, superior breathability in the upper portion of the shoe and greater motion control when in play.
Style and Type of Cleat
Turf shoes have raised tread patterns that substitute for the placement of studs. This provides a high level of motion control and stopping ability. The molded cleats are best for well kept turf or fields that are mostly dry. Detachable cleats which feature studs that are removable for easy replacement are the most versatile because they work well on any type of field and conditions due to the adjustable and interchangeable spikes.
What You Should Look For In Lacrosse Cleats
Ideally, the cleats that you choose should have a proper fit, provide adequate ankle support, and provide the durability to hold up under the type of use that they will be subjected to. They should also provide the flexibility that you require for the best performance in addition to providing excellent foot support.
Look for cleats that feature the style that will best accommodate the type of field and the conditions that you are most likely to encounter. Consider the weight of the cleats and how they might be able to enhance your performance on the field. They should be comfortable and allow you the range of motion that allows you to perform at your peak.
The quality of the materials and construction should be of high quality. Make sure that the cleats are well made so they will hold up under the type of use that they will be subjected to. This may let out some of the cheaper brands that are out there, but when it comes to performance, in general, you will only get what you pay for. This doesn't mean that you need to buy the most expensive set to get a suitable pair, but rather somewhere in the middle price range should suffice.
Conclusion
When you know what to look for, shopping for Lacrosse cleats becomes a much easier task. By following the tips and recommendations provided in this guide, you will be able to bypass the offerings that do not provide the features that will enhance your performance out on the field. By finding a pair that is well constructed and made from high quality materials, that have a good fit for your feet and feature the best patterns for maximum grip on the field, you will have found a set of cleats that will provide you with the traction that you require to enhance your game.