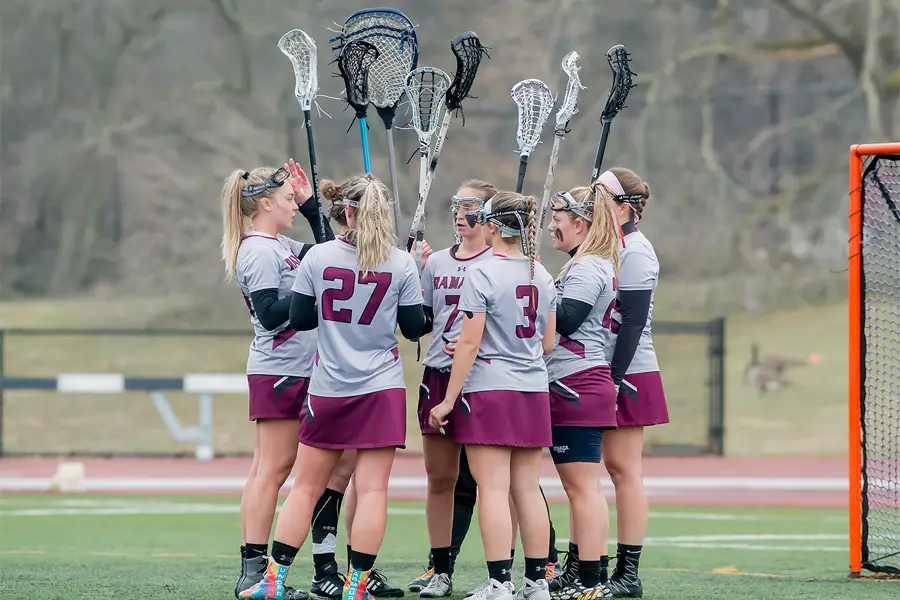 Lacrosse Head Reviews
Well if you haven't played lacrosse then you probably just think it's just a game where you throw a ball around with a stick. Technically, you'd be correct, but if you've played lacrosse you know it's much more than that, it's a lifestyle for some. Lacrosse is one of the most demanding sports, and it requires total concentration from the entire team to have success. Lacrosse is a serious sport that includes full contact between players, and it has a few playing styles. Full contact lacrosse is more common with men's teams than women's. The game requires a lacrosse stick or crosse, and protective gear such as helmets and body padding. The game has pretty simple rules and objectives. The objective is to take the ball and put it into the opposing team's goal, but they will be trying to stop you. You pass the ball along to your teammates using your lacrosse stick, so a great stick is important for passing and scoring with the ball.
Most Popular Lacrosse Head
STX Lacrosse Super Power Unstrung Head
STX designed this power head to comply with all official lacrosse levels. The Super Power follows the design of the very best head in the game Proton Power. Aerodynamic and streamlined for ultimate control and versatility. Great control with deep shooting pocket adds to your accuracy. Built to withstand the rigors of extreme lacrosse playing over the long-term, and suitable for most positions.
STX created this superior head with one thing in mind, a great overall head that is useful for players of any skill level. This head will help you improve your control, while offering you maximum snap and power. Extremely reliable head that is simple to string even for younger players.
Offers great snap and power
Amazing accuracy and speed
Increased versatility and ability to play anywhere
Extremely lightweight durable material withstands long-term lacrosse
Aerodynamic and streamlined for great control
– Anthony Dawson
Best Overall Lacrosse Head
Brine Clutch 3 Unstrung Lacrosse Head
Brine set out to design a superior lacrosse head that could perform with the most expensive heads while costing much less. They were successful with their goal, and created the clutch lacrosse head, which is one of the most popular heads today. Deep channeled pocket allows maximum velocity and accuracy on shot release. Flared sidewall adds to the control and strength of the overall structure of this lacrosse head.
The Clutch 2X is available for universal use in non-sanctioned play, or in high school certified specifications. Custom 3 shot sidewall helps create a custom team look, while improving stiffness and scooping ability. Rigid and lightweight making it a great overall head for any position on the field. DuEVO 5ity is superb with Dupont nylon resin construction that allows this head to take a beating and keep on going.
Tough as nails design proves to be durable and long-lasting
Lightweight and aerodynamic for superb control
Deep sidewall and channeling allow for great power and snap
Awesome control while passing and shooting
Universal design for practice play or high school regulation compliance
– Anthony Dawson
Best Budget Lacrosse Head
Warrior EVO 5 Unstrung Lacrosse Head
Warrior worked together with superstar MLL player EVO to design this powerful head. EVO 5 tweaked and tuned this head to make it the most powerful and accurate shooting head on the market. The maximum power and velocity comes from an offset design and the longer sidewall transition giving you a larger shooting pocket. The shooting pocket is specifically engineered to boost your velocity with the perfect release point for your shot.
This EVO 5 head is designed for the offensive player who wants to gain some accuracy and velocity on their shot. College players who have tried this head have raved about the shot accuracy and speed. A great overall lacrosse stick head that combines overall performance with versatility. It has 9 different colors so you can match your team colors, or pick your favorite color. Ultra lightweight design is only 5 ounces but still remains rigid when you need it to.
Increases shot control noticeably
Increases shot velocity a great deal
Great overall performance and control
Good for any position except goalie and face-off
Tweaked and tuned to perfection by a superstar
– Anthony Dawson
Lacrosse Head Buying Guide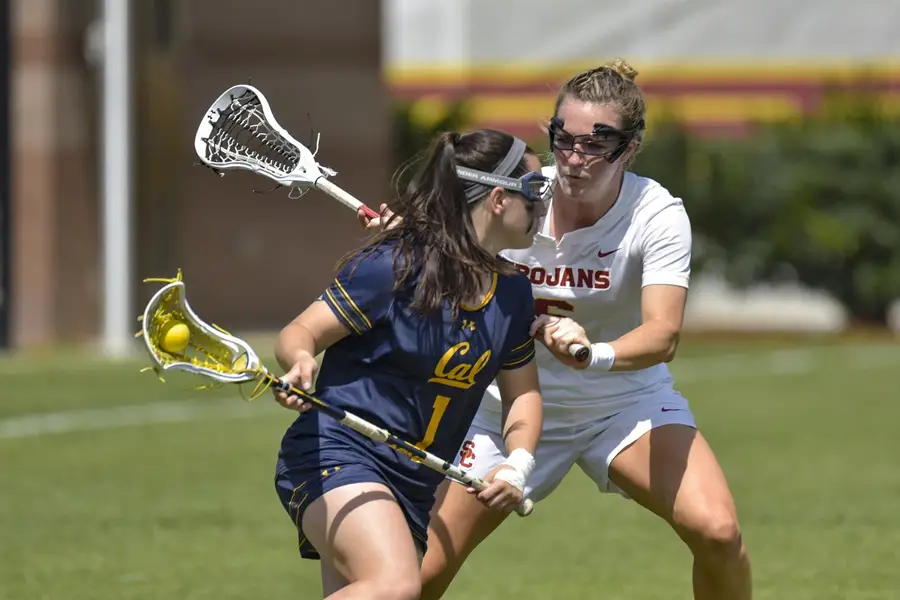 After you have carefully selected the optimal shaft that you are going to use when playing Lacrosse, you'll need to find the head that will work best for you. There are quite a few different types available so the prospect of finding the best choice may seem a bit on the daunting side. It doesn't have to be difficult if you have a definite sense of what you should be looking for. We've prepared this guide to provide you with the information that will help you to determine which features and attributes will work the best for you in purchasing a head for your Lacrosse shaft to complete your playing stick. By following the tips and recommendations that we've provided, you'll know just what it is you are looking for, and your logical choices will seem much clearer.
Choose the Head In Accordance With the Position That You Play
The position that you play in combination with your personal preferences has a lot to do with what could be considered to be the best choice in what type of head that you should select. There are different designs in the heads that are used for attackers, goalies and defenders with a multitude of variations that are built into each of the categories. Some heads are made of mesh or the more traditional style of nylon lacing. The mesh material is the most common type that are used by goalies because it is more resistant to a rebound effect.
Lacing
It is the most common design for use by attackers. Although these are common uses, they are still just generalizations and personal preference plays a major role in which type will be the best choice for the individual player, these are just a few guidelines for anyone who has not had a lot of experience playing with a variety of heads.
Enhancing performance
Using the proper Lacrosse head when combined with the best choice is shaft does make a tremendous difference in the performance of the stick as a whole. The feel of the stick and the control that is sensed over the ball are the most important factors to bear in mind when you are seeking to enhance your skill level and the measure of performance that you are achieving.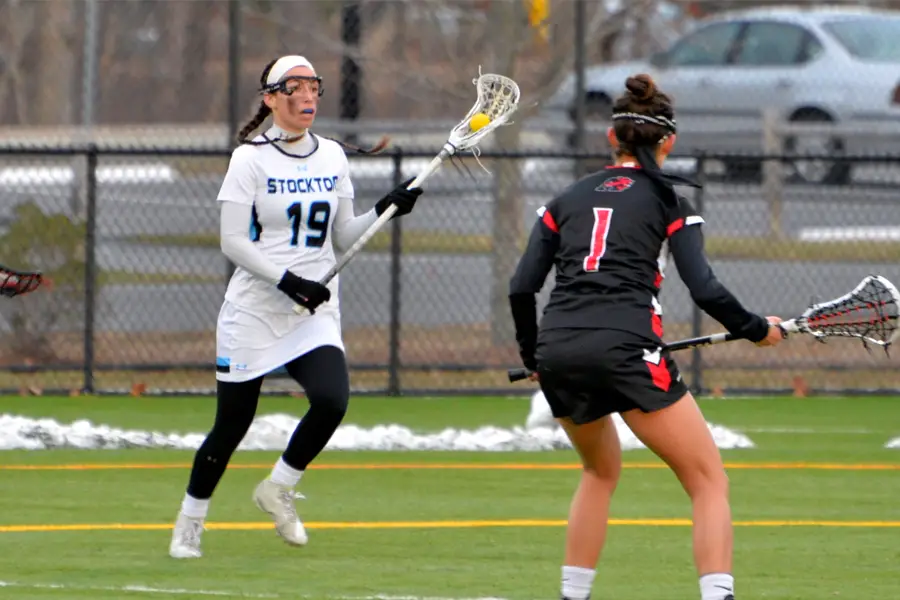 Selection of a legal head
When choosing a head for competitive play, it is vital that you make sure that the head you choose is legal for the game. The rules may vary from venue to venue, for example, the ages of the players and the levels of play. The NCAA heads must meet certain requirements for college level that are not acceptable in the high school or youth regulations. Check the labeling on the heads to make sure that they are the right type of head for your intended use.
Consider your experience
In addition to the level of play, the experience level that you have achieved helps to determine which head may be the best selection. Beginners and players who are still at the intermediate levels may have better luck in using a head that has a wider throat for ease in connecting with the ball. More experienced players may have better luck in honing their precision by using a head with a more narrow throat and this in itself can help to built skill and ability.
The firmness of the head is also a major consideration. In particular, if you are in a defender position, you will have a tendency to do more hitting than you do shooting. A firmer head is likely to produce better results and a greater sense of satisfaction in the level of your performance.
If you occupy a midfielder or attacker position, then a firmer head will provide you with more control. This is especially true when you are responsible for providing rack up assists or other feeder plays. It is vital for you to maintain good ball control in order to be successful in your position.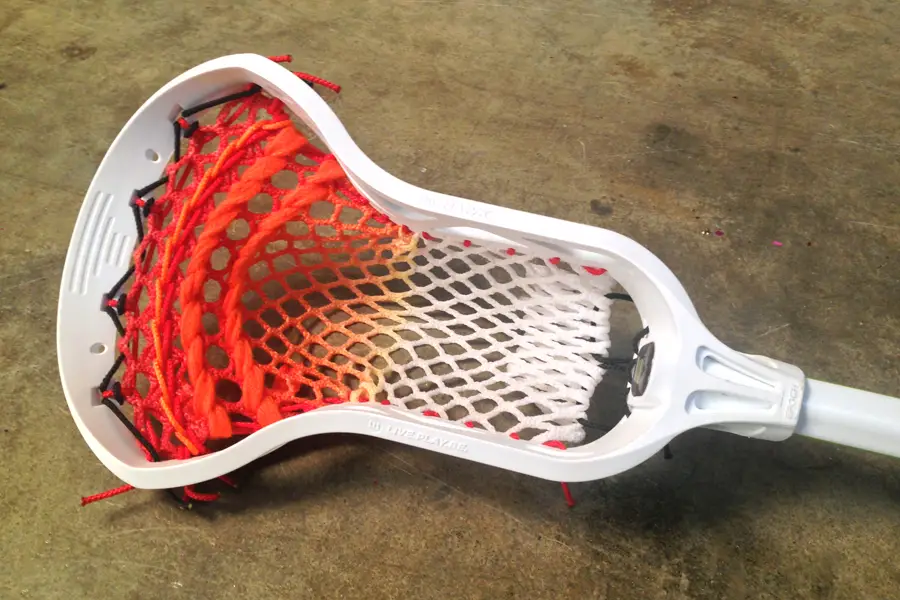 What to Look For In Lacrosse Heads
Keep in mind the position that you play along with the functions that you perform as an integral part of a fast moving action oriented team. Add to this your age, experience level and your personal preferences in a completed stick and you will have a greater sense of what type of head will work best for you.
When making your selection, choose a head that is made from high quality materials with a solid construction.
Double check the labels to make sure that the head you are considering is approved for the type or level of Lacrosse that you will be playing. If there is no label present, consult with a company representative to confirm the eligibility of the head for use in your league. If you are still in doubt, move on to a more clearly labeled option as it is better to be safe than sorry.
Select a head that features the throat size that is recommended for your level of play and the position and maneuvers that you will be making. Your choice will have an impact one way or the other on the quality of your performance, either distracting from the effectiveness or enhancing it.
Conclusion
Finding the most suitable head for your Lacrosse shaft is one of the most important aspects of preparing for the game. It will largely determine the level at which your skills may be exhibited. Because there are several different types and variations within the types on the market, finding the right one can be a large and sometimes confusing task. By using the information and recommendations found in this guide, you can more easily hone in on the features that will be the most useful and effective for you as an individual player. Knowing what it is that you are looking for cuts down on the amount of time and effort that it takes to identify a suitable head that will improve your overall performance and success in the game.