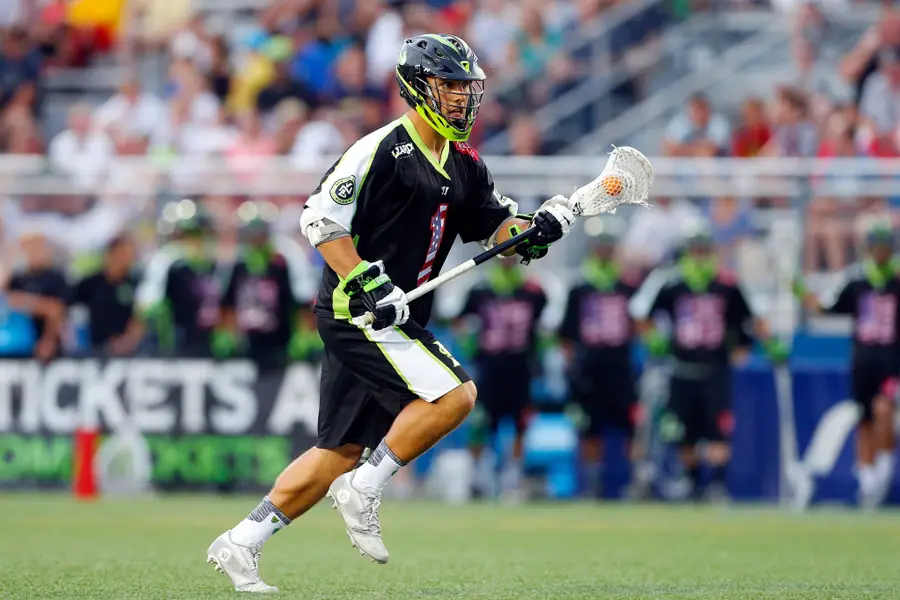 Lacrosse Shaft Reviews
The sport of lacrosse is known for its similarities to ice hockey, where checking and person to person contact is common to defend your goal. So, lacrosse requires equipment that's able to withstand the rigors of heavy contact on a frequent basis. Durable materials that are strong enough to take plenty of hitting and keep on going are the materials lacrosse equipment manufacturers use to construct their equipment. Material strength is just part of the creation of amazing lacrosse equipment. Lightweight material is important because lacrosse requires constant running with equipment, so the lighter the equipment the better you can perform on the field. Lacrosse shafts and heads are some of the most important equipment used, so quality and weight of the material used really makes a difference. Every player on the field relies on their lacrosse stick during the game, so using a great quality shaft and head will give you the advantage you're looking for. Finding the perfect shaft requires a balance of strength and speed to maximize your skills on the field.
Most Popular Lacrosse Shaft
East Coast Dyes
East Coast Dye's research and design team never stops trying to design the very best lacrosse equipment on the market. After a long search for the perfect lightweight premium alloy they were able to design the Carbon 2.0 series of shafts. This 30 inch attacker shaft weighs a measly 6 ounces, so lightweight and balanced you hardly know you're holding it. Strength is just as important as weight to make a superb lacrosse shaft, so rest assured the Carbon 2.0 will withstand anything you or your opponents can throw at it.
The Carbon 2.0 series was designed for professional lacrosse players who perform every aspect of the game at the highest level. That means they demand a shaft that has lightning fast maneuvering for quicker shots, snap checks, and dodges. A patented diamond design is sandblasted into the shaft for supreme grip that won't slip in any weather condition. The Carbon 2.0 is available in 5 different colors to match your team colors. Excellent shaft choice for players in the attack position.
Super lightweight alloy allows faster stick movement
improves shot speed and control
Diamond weave technology offers superior grip
Ultra strong material withstands rigorous play
Dependable professional quality
– Anthony Dawson
Best Overall Lacrosse Shaft
Brine Clutch Defense Lacrosse Shaft
Brine is one of the top names when it comes to lacrosse equipment, and they designed this stick to replace their all-time best-selling stick. What does that say? This stick is pretty amazing, built with an ultra-light aluminum alloy that is even lighter than the previous line. Designed with super strength in mind for defensive players that like to play a physical game. Rigid enough for defensive positions, but quick enough to make great passes.
The F22 line is built with every consideration in mind to make a great shaft. The lightweight and durable design make it more maneuverable for quick swings and passes on the defensive side. Updated graphics and color choices make the F22 a stylish shaft that you can match to your team colors.
Upgraded version of a tried and true best-selling line
Strong aluminum alloy offers superior strength
Lightweight design under 15 ounces
Built to withstand heavy contact of defensive players
Good value overall offers a high quality option at a reduced price
– Anthony Dawson
Best Budget Lacrosse Shaft
STX Lacrosse K18 Attack and Midfield Lacrosse Shaft
STX strives to continue to offer some of the best available lacrosse shafts on the market. The Scandium Pro is the perfect stick for the lacrosse player that wants to add power and control to their game. The Scandium alloy is the lightest material used in lacrosse offering super lightweight strength. An octagon concave design offers superior control and feel for passing and shooting.
STX created the Scandium Pro with the concept of superior flexibility in mind to give the shooter maximum velocity on their shots. The lightweight design allows the user to improve accuracy and control without sacrificing shaft strength. STX stands behind their products with a strong warranty. The Scandium Pro Shaft is available in five different colors to match team colors or favorite color. A great shaft for attackers and midfield players.
Superior comfort and feel with concave octagon shape
Extremely lightweight design for quick movement
Quality and value in a lightweight package
Super strong scandium alloy offers dependable strength
Built to withstand years of play
– Anthony Dawson
Lacrosse Shaft Buying Guide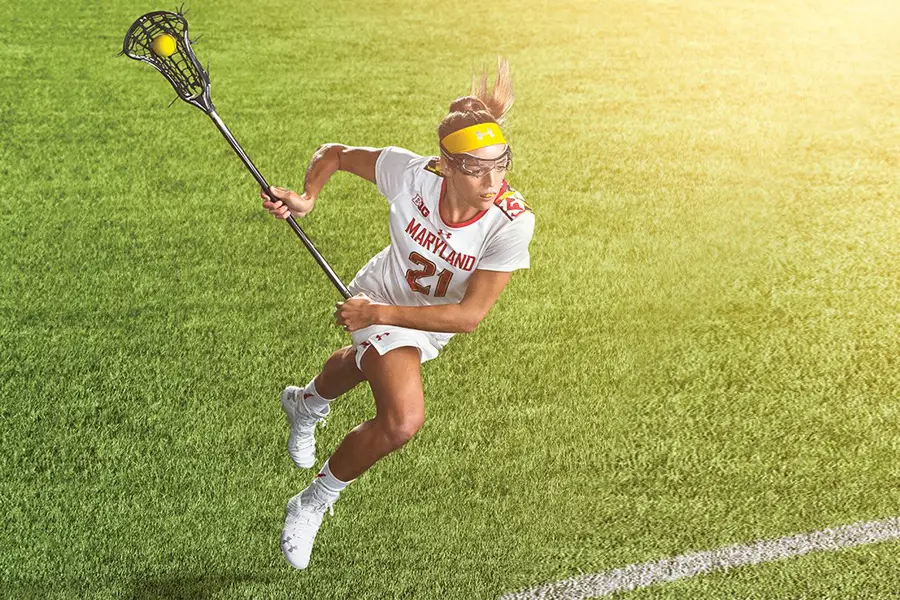 Lacrosse players with any amount of experience know how important it is to select the proper shaft. It has been referred to by some as the second most important piece of equipment in Lacrosse coming in second only to the head. Finding a shaft that provides a comfortable fit is vital in enhancing your performance on the field. There are several different kinds of shafts available on the market, so this can create a sense of being overwhelmed by the sea of choices available to you. In order to help lessen any stress or confusion that you may have regarding selecting the best possible shaft, we've put together this useful guide that will provide you with helpful information along with tips and recommendations.
Purpose of Lacrosse Shaft
The shaft is the handle that the head is affixed to in the creation of the Lacrosse stick. The shafts come in a variety of materials and styles to accommodate the various needs and preferences of players. The position that is being played, the way the stick will be used and the need for durability and maneuverability are factors that will play into the best choice in shafts.
The shaft design will have a major impact upon how the stick is going to feel in your hands and how it will handle when actively used in play.
Materials used for Lacrosse Shaft Crafting
Historically wood was the predominant material used in crafting shafts, but this is no longer the standard on the field. New and innovative technology in the design of Lacrosse shafts has brought drastic improvements in the efficiency and performance that they now have to offer. Alloys provide for variations in weight and design which can affect the way that the stick feels and handles.
Considerations to be Made Prior to Purchase
Your playing position and ageSome considerations that you should make before making your choice is to think about the position that you play as this will help you to determine which type of shaft will be the most appropriate choice for you. For example, midfielders or attackmen find that using a shorter shaft provides them with the versatility and power that is required in the maneuvers and shots that are required for their roles. The same is true for goalies that are in the middle. In addition to position, the age you are and the level at which you play also plays a role in the needed size.
Consider the Most Comfortable Grip
Another consideration to make is the kind of grip that works best for you. There are several different variations to choose from now which means there is no longer a need for players to use tape to provide gripping ability on their sticks. Some prefer that the grip has a sandpaper like feel, others prefer the rubbery feel and some prefer to have the smoother glossy feeling grip.
Preferences for Lacrosse Shaft Shape
There are also differences in the shape of the shaft which can affect the way that the stick feels in your hands and ultimately affect the swing of the stick when completed. The standard traditional shape is the octagonal which is still among the most popular. There are others to choose from, but in the end, it all depends upon your personal preference and what feels the best to you. It is a good idea to try out a few different shapes to see which has the right feel in your hand. As you become more experienced, your preferences may change.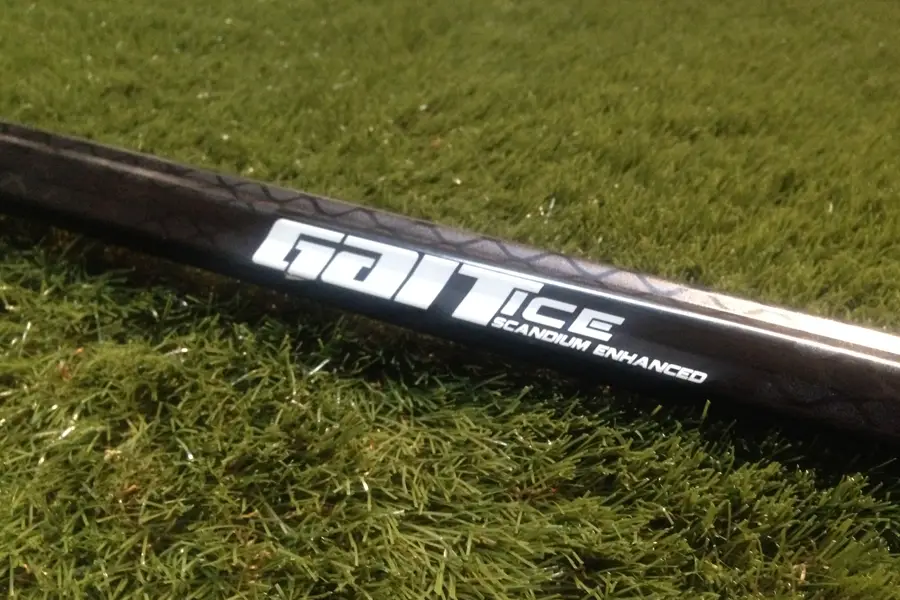 What to Look For When Shopping For a Lacrosse Shaft
Prior to hitting up the shops, make a list of the things that are important to you in a finished product, or stick. Determine the weight that you desire, the feeling of the grip in your hands such as texture and materials that would work the best for you, and the length of the stick.
Choose the Length That Will Work the Best for The Position That You Are Playing.
There is no need to go out and buy the most expensive shafts on the market as you'll most likely be paying for a high end shaft that will produce the same results as one that is in the middle price range. Look for something that is reasonably priced, created from the materials that you prefer and made with quality workmanship. Look for a shaft that is within the limits of the budget that you have set, but avoid going with some of the cheaper versions that may be built using inferior materials or be of low quality in workmanship. If you are still unsure of the quality of a shaft after examining it, you can take a few moments to go online and check out the customer reviews on a specific brand and model to find out what other users had to say about their experiences with it. This is usually a reliable way to establish the quality and durability of a product.
Finally, when making your selection, choose a shaft that feels comfortable in your hands and allows for a good swing. This will most likely be the best indicator of how the stick will perform once you have assembled the head and the grips if you choose to go with additional grips.
Conclusion
Now that you have had a few things to consider, you should have a better idea of what you should be looking for when selecting a shaft for Lacrosse. By using the information provided in this guide along with the tips and recommendations, you can make your mental checklist and go into the shop with a good idea of what it is that you are looking for. When you have figured all of these things out in your head, you will be able to narrow down your choices to just a few different brands and models. After you carefully inspect them and find the one that gives you the right feeling, you'll know which shaft is the most likely to provide you with the best performance enhancement when in play.