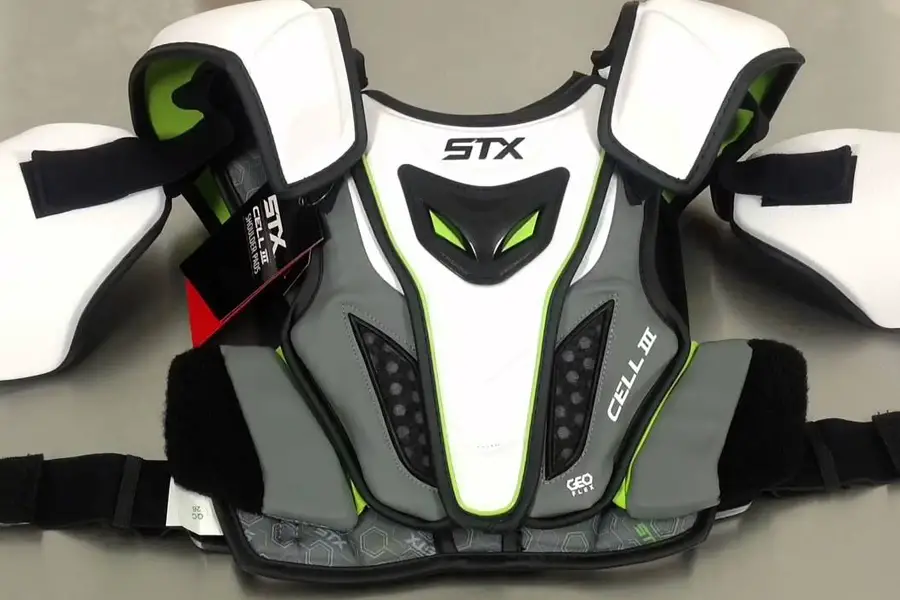 Lacrosse Shoulder Pad Reviews
Lacrosse is often considered the fastest game on two feet. While its true that speed plays an essential role in the sport, so too does agility, coordination, and toughness. Lacrosse is a physical sport. There's no tackling like football or rugby, but there are plenty of hard stick and body checks that take their toll on vulnerable parts of the body. The head, shoulders, ribs, elbows, and hands are all areas prone to physical impact, which is why manufacturers make pads and apparel to protect these areas. Protecting each of these areas is important, as is selecting the best possible equipment to do so. Shoulder pads are arguably just as important as the other types of padding. The shoulders are an essential joint needed for stick handling, shooting, ground balls, and every other aspect of the game. Proper protection for these joints, along with the collarbone and surrounding muscles, ensures that the player can maximize his/her overall performance in the game.
Most Popular Lacrosse Shoulder Pad
Warrior Youth
The Warrior Youth Rabil NXT Shoulder Pads are choked full of technology to provide extreme high performance and protection capabilities. The pads are made of specially modified EVA foam arms, spine, and sternum that are form fitting, free moving, and lightweight. This is also thanks to the pad's FitLite and F.I.T. two-piece shoulders for a great fit and range of motion. Warrior Youth F.A.V. front construction provides increased air circulation and Griptonite rib padding ensures the pads don't ride-up or slip. Inside the Rabil NXT pads is Warrior Youth's Play Dry liner to wick away moisture. The pad's upper arm pads are removable and adjustable.
EVA foam padding throughout arms, spine, and sternum
Fitlite and F.I.T. two-piece shoulder construction gives a great fit and range of motion
Play Dry liner helps wick away perspiration and F.A.V. front construction maximizes air circulation
Removable and adjustable upper arm pads
– Anthony Dawson
Best Overall Lacrosse Shoulder Pad
STX
A low-profile design with stretch zones to optimize upper body movement make the STX Shadow Shoulder Pads among the most flexible and lightweight on the market. The pads have adjustable shoulder caps to fit the shoulders of multiple body types, along with removable spandex-sleeved upper arm pads. The insides of the shoulder pads feature silicone nubs that help reduce slippage while in motion. Despite the appearance of not offering much protection, the plus-foam technology in the Shadow's padding reduces overall bulk while offering plenty of protection.
Lightweight, low-profile design provides best possible mobility
Adjustable shoulder caps and removable upper arm pads
Interior silicone nubs reduce slippage
High-density, lightweight foam offers plenty of padding
– Anthony Dawson
Best Budget Lacrosse Shoulder Pad
Brine
For high-level players that want to have a streamlined approach to running, throwing, checking, and defending, the Brine LoPro Superlight Shoulder Pads are the perfect fit. The LoPros are constructed are completely compression molded with ABS shoulder caps for a lightweight and highly protective package. Despite their low profile and lightweight design, the LoPros are sturdy enough to ward off the hardest of checks from chasing attackmen. This makes the Brine Superlights great for middies and defenders who find themselves moving freely through the field and colliding the most with opposing players.
Designed for high-level playing
Compression molded construction with ABS shoulder caps
Great choice for middies and defensemen
– Anthony Dawson